Kate Middleton has yet again addressed the struggles she faced after becoming a mum while attending The Royal Foundation's 'Mental Health in Education' conference in London.
The 37-year-old royal opened up about her own experiences since becoming a mum to her three children, Prince George, five, Princess Charlotte, three, and nine-month-old Louis.
"I was very naive myself as a parent," she revealed.
Kate Middleton opens up about her parenting struggles again: 'I was very naive myself as a parent'
The conference took place to highlight the importance of teacher training programs incorporating mental health modules to ensure the wellbeing of pupils in schools in the U.K.
Launched by The Duchess at the beginning of 2018, #MentallyHealthySchools is one of the programs from the Heads Together campaign, which aims to help people of all ages start conversations about their mental health.
"When I first started out and I've learnt a lot in a short period of time working with organisations, I was very naive myself as a parent, of really just how important particularly the early years are for children's futures," Kate admitted at the event.
"And how critical it is, everyone looking after children at a critical time, teachers, parents, and everyone who's caring for them, how important it is that we get it right."
The project, run by The Royal Foundation, helps teachers and school leaders better support children's mental wellbeing, by offering school staff reliable and practical resources through a website.
Kate and her husband, Prince William, have long supported and promoted initiatives that help raise awareness about the importance of mental health for children and young people.
During a speech at the event, Kate told the crowd: "The scientific and other evidence is clear the first few years of a child's life are more pivotal for development and for future health and happiness than any other single moment in our lifetime.
"It is also clear that the positive development of our children is directly linked to those who care for them, teachers, carers and parents.
"And as we have heard today, it is, therefore, vital that we support teachers with their own wellbeing so that they can find the best level of care for all children, in their schools and communities in which they work."
It's not the first time Kate has addressed her parenting struggles
This comes after the Duchess opened up about the struggles she's faced since becoming a parent.
While attending a charity event for Family Action, a support line to help parents and caregivers in the U.K., the royal revealed she finds motherhood just as challenging as anyone else – even with a nanny to help her.
"It's so hard," she admitted.
"You get a lot of support with the baby as a mother particularly in the early days, but after the age of one it falls away," she added.
"After that, there isn't a huge amount — lots of books to read. Everybody experiences the same struggle."
Prince William reveals the one thing he misses since becoming a dad
Kate Middleton on the hardships of parenting: 'Everybody experiences the same struggle'
Join our Healthy Mummy community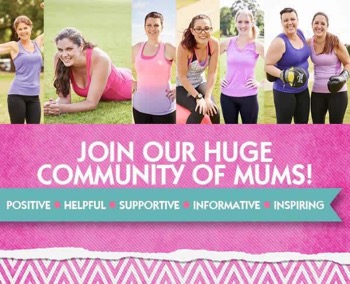 Here at Healthy Mummy H.Q, we totally respect mums like Kate, who remind the rest of us that (not only are they too human) but those feelings of loneliness, isolation, self-doubt and lack of sleep are, for the most part, NORMAL… Remember you are not alone and support is always available.
If you feel like you need to interact with other mums, want advice, support or just a chat, our private Facebook communities have over 100,000 mums. And are a safe space for you to vent and share your thoughts.
For more information on how to join the Facebook groups, click here. 
One in seven women in Australia suffers from postpartum depression and one in ten new fathers also experience postnatal depression, says Perinatal Anxiety & Depression Australia (PANDA).
If you or someone you know is struggling, then remember you are not alone. Have a look at our story on what every mum who has experienced PND needs to hear as well as our postnatal depression archives for ways to get the help you deserve.
Support
PANDA National Helpline www.panda.org.au – 1300 726 306
Beyond Blue www.beyondblue.org.au 1300 224 636