Kate Middleton reveals Prince George and Princess Charlotte's favourite meal
No, royal children aren't hand feed caviar for their dinner.
In fact, Kate Middleton reveals her children, despite their blue blood, are just like our kids when it comes to mealtime.
What's more, the mum-of-three even revealed her little one's favourite meals…
Kate Middleton opens up about the eating habits in her household
Kate, 37, discussed Prince George and Princess Charlotte's love for a good home-cooked meal while visiting the Lavender Primary School in the U.K. in honour of Children's Mental Health Week.
"Charlotte loves olives," she told the students, adding that her eldest children also love helping her make "cheesy pasta."
Matthew Kleiner-Mann, who is chief executive of the Ivy Learning Trust, told reporters: "[Kate] was telling us how much her children love cooking and how they cook for her."
"They made cheesy pasta the other day. One stirs the flour, one puts the milk and butter in. And they make salads and stuff."
What's more, the Duchess of Cambridge – who is also mum to nine-month-old Louis – talked about how important eating good, healthy food is for your body.
"It's interesting how food and energy and how you feel work together," she said.
"It's amazing the connection between physical and mental well-being."
Aww, it's good to hear the royal children are eating a well-balanced diet thanks to their mamma. 
Kate Middleton opens up about the hardships of parenting every parent faces
8 kid friendly dinners that won't end up on the floor
Check out our yummy kid-friendly cheesy veggie pasta bake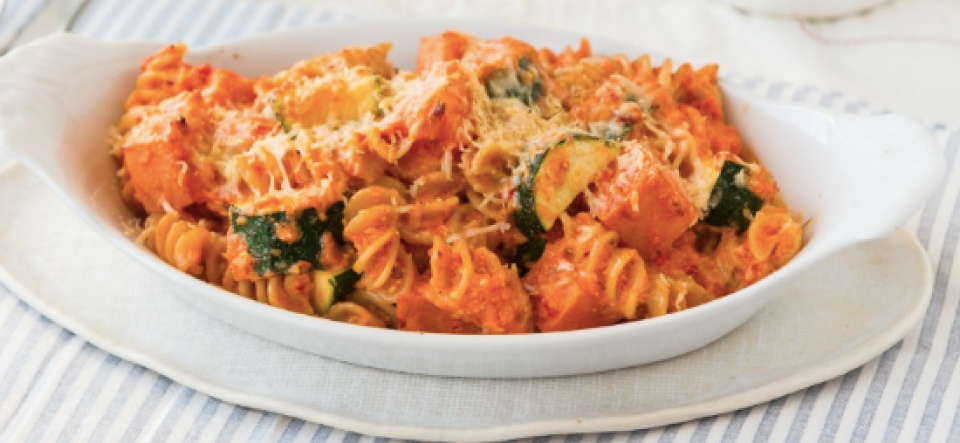 For a family-friendly meal, you can't beat a pasta bake from our 28 Day Weight Loss Challenge menu. It's quick and easy to prepare, making it a winner all around.
Check out the full recipe for the kid-friendly cheesy veggie pasta bake here.
Need some recipes for your fussy eaters? Grab our eBook now!
So to help all those frustrated and sometimes overwhelmed mums with fussy eaters (pretty much all of us at some time), we've put together this Fussy Eaters Cookbook eBook to help you understand the reasons behind your child's fussy eating and difficult meal-time behaviours.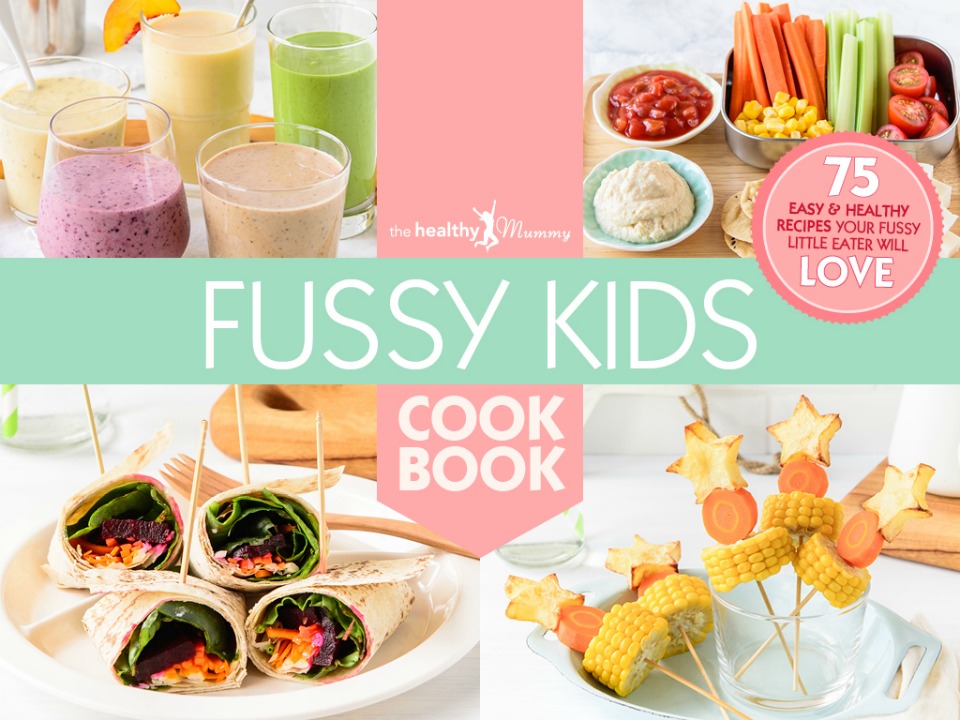 This eBook encompasses: 
Practical ideas and strategies to manage fussy eating behaviours
Delicious and simple the whole family will love (including your parents)
Tips and tricks on how to present and prepare your kiddies food
And advice on how to encourage picky eaters to try new things!