Katherine Is A Mum Again – And Her Newborn Has A Refreshingly Normal Name
Katherine Heigl and her husband Josh Kelley have welcomed their third child into the world. Woohoo! 
The New Addition
The actress – who is already mum to Adalaide, four, and Naleigh, eight – gave birth on December 20, People magazine confirms.
And it seems Katherine and Josh have decided against giving their baby boy an OTT celebrity name, calling him Joshua Bishop Kelly Jr.
The Knocked Up star announced her pregnancy last year by sharing her sonogram scan on Instagram.
"@joshbkelley and I have some news…go to thoseheavenlydays.com and I'll tell you alllllll about it," she wrote.
Katherine was glowing during her pregnancy.
A wonderful surprise
Taking to her blog, Katherine, who adopted her eldest children with Josh, called her pregnancy "unexpected but thrilling."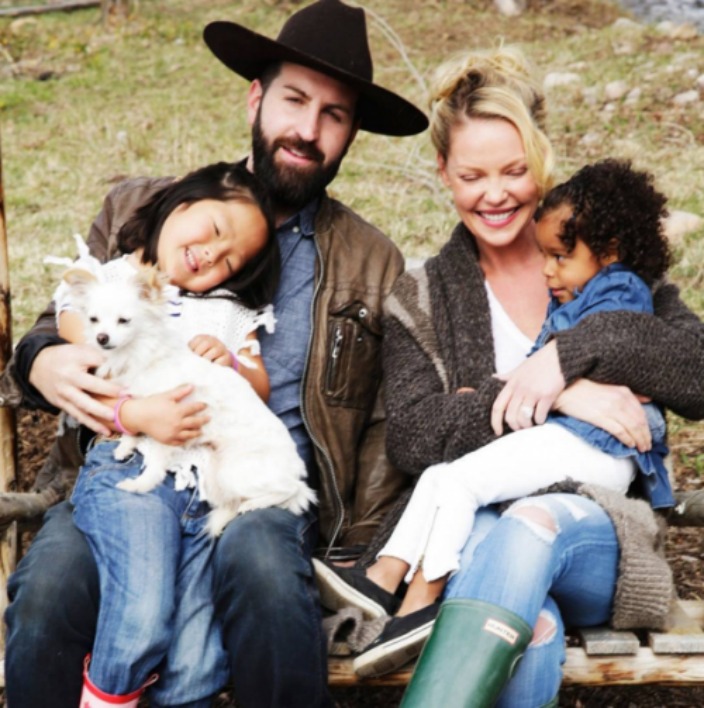 "Naleigh and Adalaide are over the moon and can not wait to spoil their new sibling rotten and of course Josh and I are full of high hopes and bubbling anticipation," she wrote.
"The whole pregnancy thing is new to me but the thrill of having a baby is not…
"This is truly an amazingly blessed time, waiting for the child you've been dreaming of to make their appearance."
Congrats, guys! We are so happy for this growing and incredibly gorgeous family! 
Check out Katherine's glamorous baby shower here.