Actress Kirstie Alley LOVES Her New Role As Grandma
Actress Kirstie Alley has become a Grandma, and she couldn't be happier.
Alley has said in an interview with People Magazine "Being a Grandma is in the top three best things that has ever happened to me." The 65 year old also tells the magazine that friends would often show her photos of their own grand children, with her thinking 'yeah, yeah, they're cute or whatever', admitting she is now that Grandma.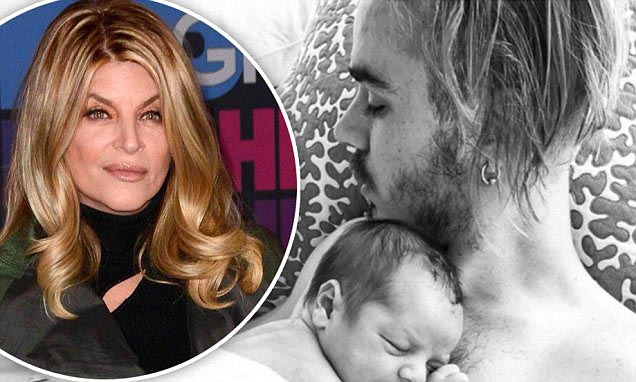 Image source: Entertainment Today
Grandma Kirstie welcomes Waylon Tripp Parker
The first child for Kirstie's first child, little Waylon is the perfect bundle of grandson. Her Son, William True Stevenson and his wife of four years married while William was only 17 and still in school. Despite him still being in school, William had his Mum's full support. She spoke highly of him on the Ellen DeGeneres Show, saying "I feel good because they're really in love. True's got a level head. He's a good guy. He's very monogamous and he's very sweet with her."
Also remembering the Cheers actress herself was married quite young at just 19. With her marriage not working out, she tried again at the age of 30, but that marriage didn't work out either. Alley laughs about it, admitting she is no expert on the matter.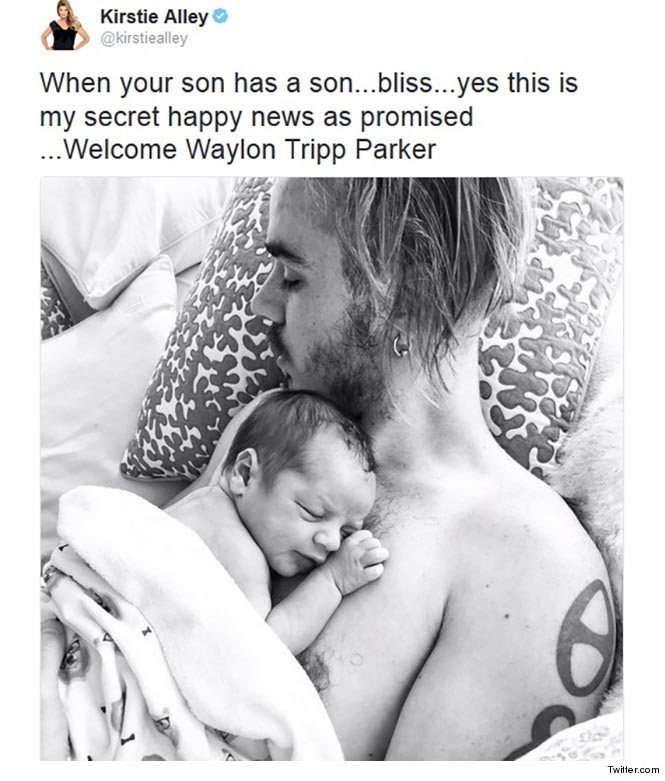 A tough journey for Kirstie
Becoming a Mother was a tough journey for the actress. Suffering a miscarriage in 1992, Kirstie unfortunately spoke to her Doctor about the possibility of not being able to have children. So, Alley and then husband, Parker Stevenson decided to adopt. Adopting son, William in 1992 and daughter Lillie in 1994, completing the family.
Kirstie has been in the media for years for her yo-yo weight gain and loss and we have to say that she looks absolutely amazing at the moment. She looks happy and healthy and now she's got a baby to run after, she'll have no problem keeping it off.
Congratulations to the whole family.
For more Parenting and Lifestyle stories click HERE.