My Kitchen Rules Star Sarah Tully Announces She's Pregnant!
My Kitchen Rules star Sarah Tully has something else baking in the oven!
The 30-year-old Queenslander revealed she's expecting her first baby with her psychologist husband Kurt.
"My First Reaction Was 'Not Now'!"
"I fell pregnant halfway [through] filming the show," she tells New Idea.
"My husband Kurt came down one weekend and poof, I was pregnant! My first reaction was: 'Not now! Not now!'
"But Kurt and I have always wanted to do this, and even though it's a little earlier than expected, it's a big surprise and it's a nice feeling."
MKR star Sarah Tully reveals she fell pregnant https://t.co/OIDHD0FNyE pic.twitter.com/QDIvVtg2gM

— Australian Used Vehicles (@AU_UsedVehicles) February 19, 2017
Tully, who is currently battling it out to win $250,000 alongside her teammate Della Whearty, wasn't sure whether to spill her news to MKR cast and crew at first.
"I did end up telling the producers because I was really, really tired and the tiredness was killing me," she reveals.
"They were really good about it, they were really supportive and they really helped me. I couldn't be more grateful.
"Anyone who knew would make sure I had plenty of water and little snacks, and make sure I was comfortable."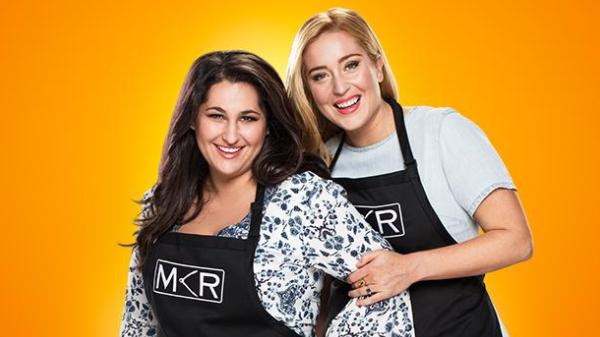 Avoiding Raw Food On Set
Thankfully, Tully says Della helped her hide her pregnancy news.
"Anything that was raw I had to stay away from," she adds.
"I'd just pretend to eat it, then shove it over to Della and she'd help me disguise everything!"
For more celebrity news, click HERE.