Kmart has removed a kid's Halloween costume from its shelves after an online petition claimed it was "beyond inappropriate" because it sanctioned child brides.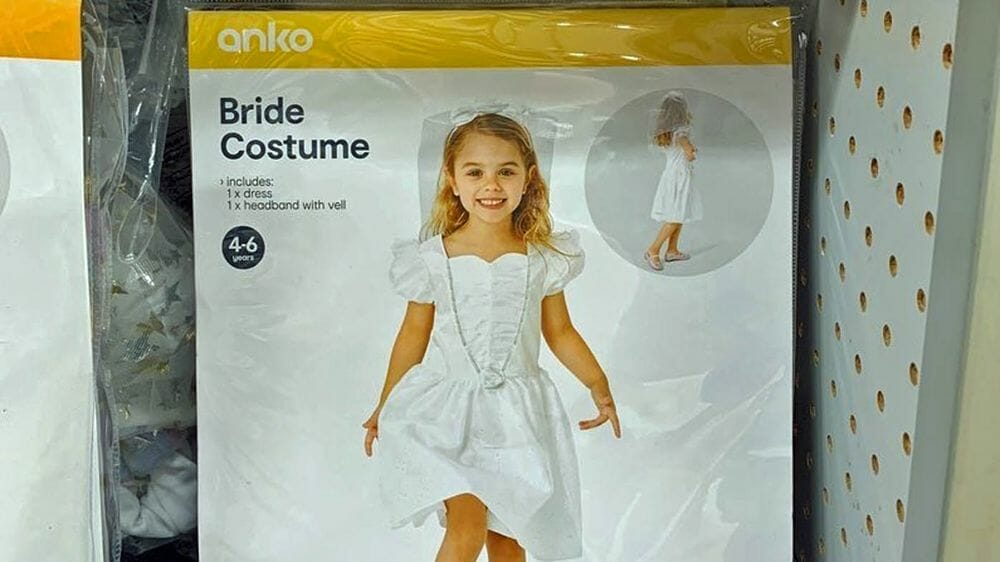 Kmart removes Halloween costume after petition claims it was "beyond inappropriate"
The bride costume made for children 4 to 6 years and includes a wedding dress with a matching headband and veil.
The change.org petition posted by "Shannon B" claimed the costume was offensive because of the links it held to the worldwide practice of child marriage.
"A child bride costume currently exists on Kmart shelves in children's sizes. Tell Kmart this is beyond inappropriate and offensive and that they have a social responsibility to pull this item off their shelves immediately," the petition reads.
"Each year, 12 million children (girls as young as 6 years old – the same size as this "costume") are sold or married off by their family without their consent.
"That's one million child marriages per month!"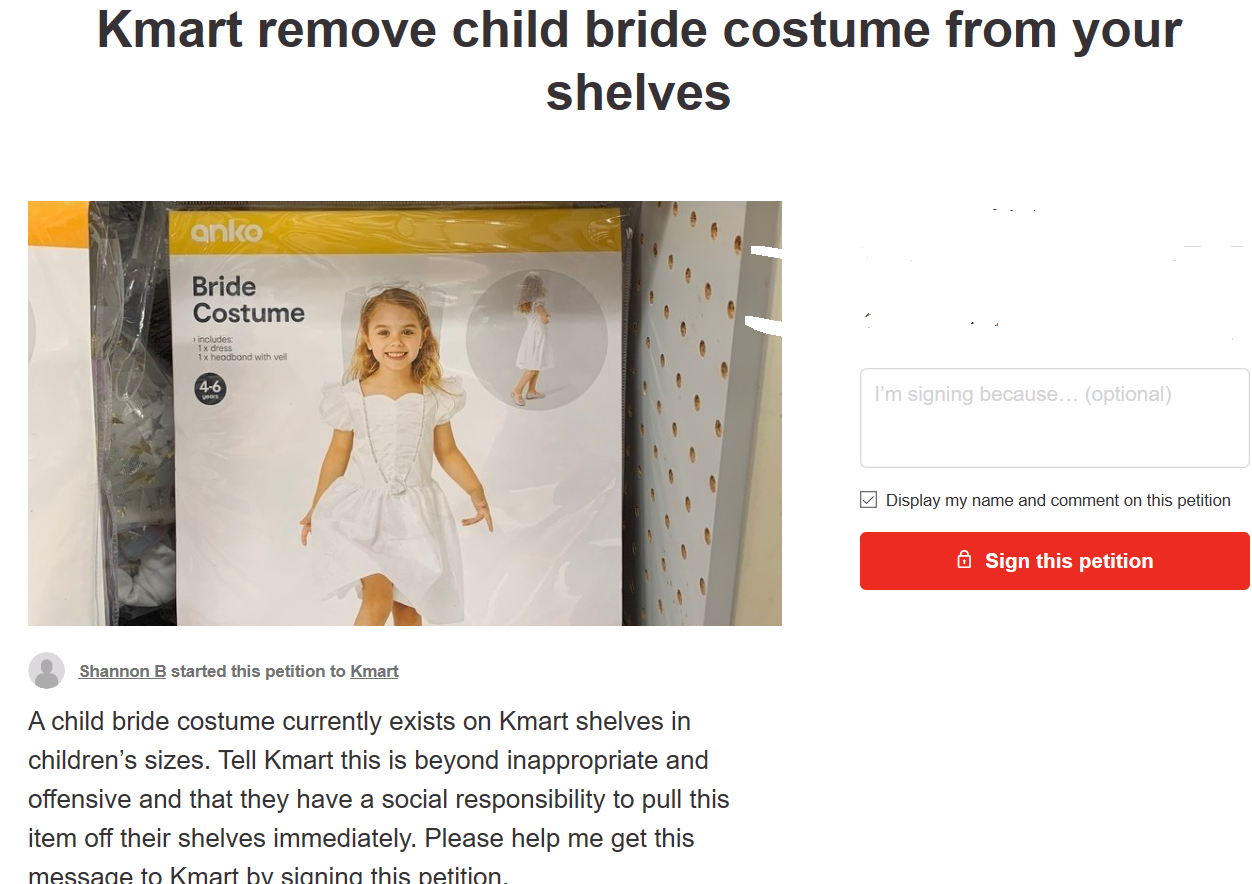 The petition had hundreds of signatures. Although some believed the petition was beyond ridiculous.
Kmart said in a statement that it regretted the decision to stock the costume.
"Kmart Australia regrets the decision to range the bride costume (ages 4-6 years), it was not intended to cause offence and we sincerely apologise," a spokesperson said.
"We have made the decision to withdraw this product and we encourage customers who have product concerns or feedback, to please get in contact with our Kmart Customer Service team."
Kmart has pulled a children's bride costume from their shelves after a mother complained that it was "beyond inappropriate" because of the 12 million children who are sold into marriage each year. Does she have a point? #9Today pic.twitter.com/mZCFsHmRNs

— The Today Show (@TheTodayShow) October 22, 2019