Kourtney Kardashian is a busy mum of 3 and loves to keep fit and healthy!
She has revealed her go-to workout at the gym and it's one you would ALL be familiar with! (you might not love it).
The workout move is ideal for busy mums and one that is available in our 28 Day Weight Loss Challenge app!
It is none other than BOX JUMPS!
Kourtney wrote on her app that she does 30 box jump squats (at least) a day to maintain her fit physique! WOAH.
"Set up a box or any secure elevated platform in front of you. Start in a standing position with your feet hip-length apart, lower into a squat and jump up onto the box – pushing from the heels of your feet.
Make sure your knees are bent as you jump and try to land firmly on the balls of your feet," she continued. Try to do 3 sets of 10 jump squats," she wrote.
What's so great about Box Jumps?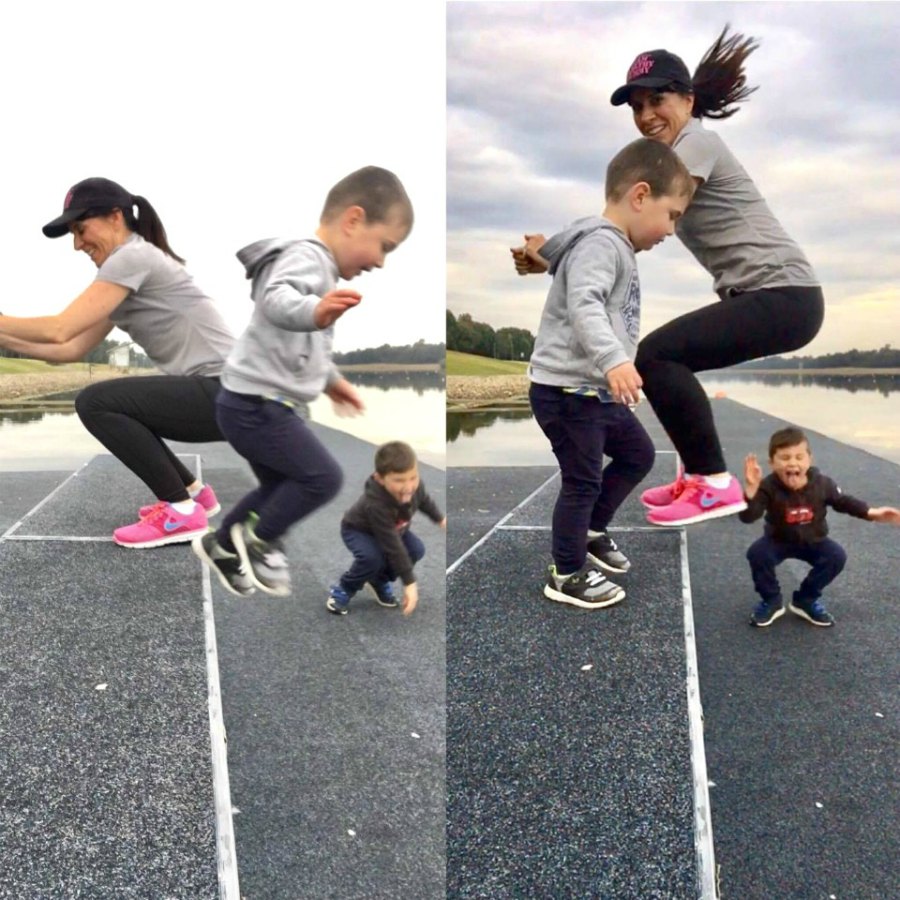 The Healthy Mummy Box Jump workouts are SHORT routines, ideal for BUSY MUMS who want to work on burning more calories in a short period of time, building strength and increasing calorie burning even after the workout has finished.
What's more is you don't need to go to a gym like Kourtney to complete these. You can use a low wall, park bench, a step or a solid piece of outdoor furniture!
The Healthy Mummy Box Jump workouts are made up of powerful speed strength moves. These help to build lean muscle and burn more fat for a toned and healthy body.
Each workout is approximately 5 minutes long so are great to fit in after a walk, jog or other cardio activity you may include in your day. They are a different style of workout, so are fun and perfect to do outdoors, at the park, getting the kids to copy you too!
See here how to safely complete a box jump, how often to complete and our FREE box jump beginner exercise video! 
Which sister are you? Get a Kardashian shaped booty by doing this workout!
If you LOVE this work out…
And want to learn more about the 28 Day Weight Loss Challenge has 350 workout videos where there is always something to suit your needs!
Pair your workout routine with a healthy meal plan, The Challenge has over 4,000 nutritionist-approved recipes!