Kourtney Kardashian Creates 'Playful And Pink' Bedroom For Daughter Penelope
Penelope, the only daughter of Kourtney Kardashian and Scott Disick, now has her very own big girl room. And it's probably bigger than my whole house!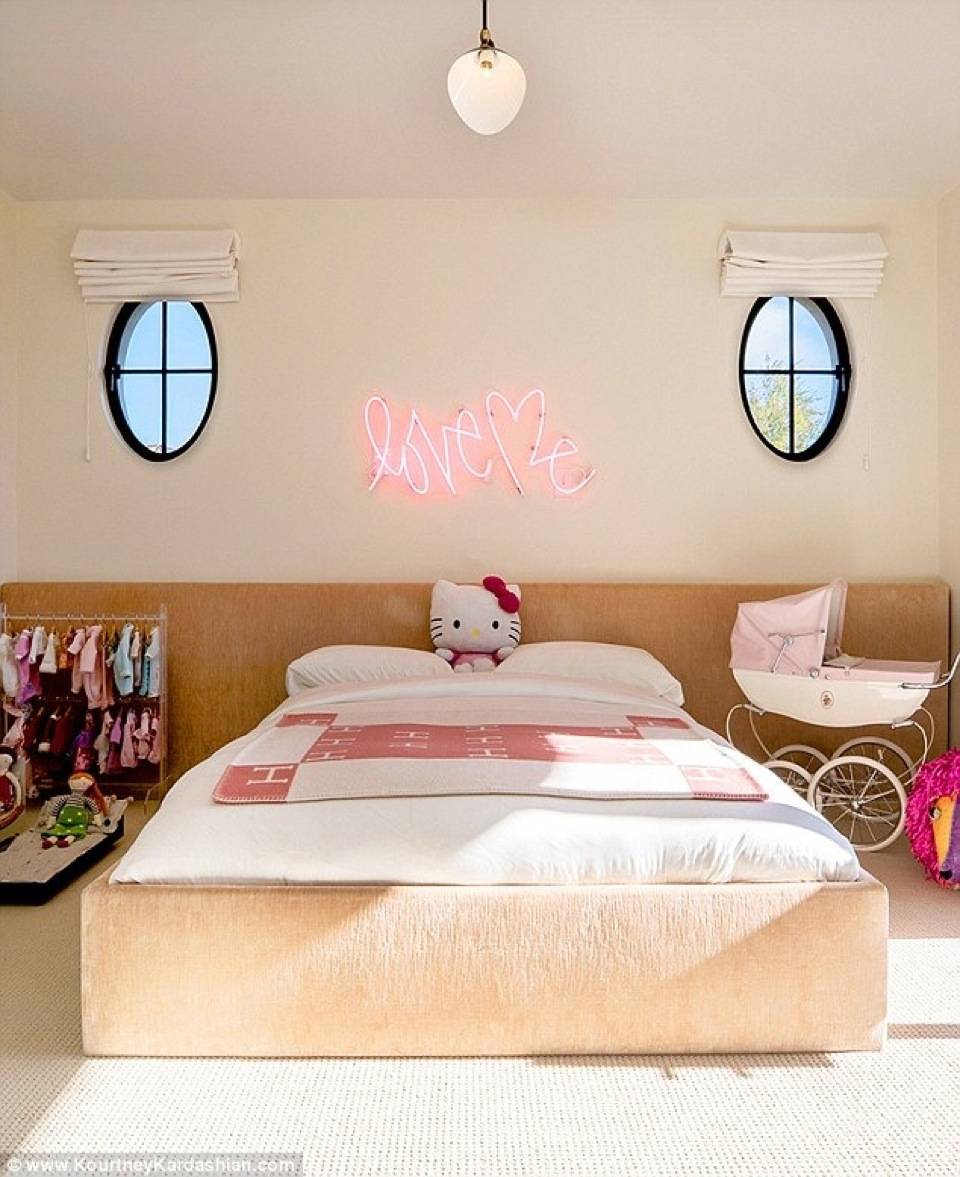 Image source: www.kourtneykardashian.com
When Kourtney moved into her new $8.5 million Calabasas mansion, she wanted her only daughter to have her very own big girl room. She wanted to make Penelope feel like a princess. And she did not disappoint! This is one determined mama to make her daughter feel special.
Pretty In Pink
The eldest Kardashian sister shared her kiddie-bedroom design tips via her website.
The famous mum recycled her own Love Me neon sign and popped it above her little girl's queen bed!  So simple and elegant, yet totally modern and girly. We LOVE it!
On her website, the mum-of-three explains what went into designing the room.
Kourtney says: 'When we moved into the new house Penelope was ready for a big girl room, but she definitely still wanted a space that was both playful and pink!'
'We kept a lot of accents from her previous room, but went for a more sleek and modern feel. I even passed down the "Love Me" neon light that was previously in my bedroom.'
The queen sized bed is certainly our favourite.
Kourt continued by saying: 'The soft fabric really warms up the room and is great for kids so they don't bump into a wood frame.'
We love it. Can Kourtney please come and design our kids' rooms?
Like this article? Check out our celebrity and lifestyle section, here.