Liv Tyler And Baby Lula Rose Say G'Day As They Hit Aussie Soil
Actress Liv Tyler has shared a sweet snap of her 7 week old daughter, Lula Rose, on their flight to Australia.
She looks positively glowing, and so does Liv.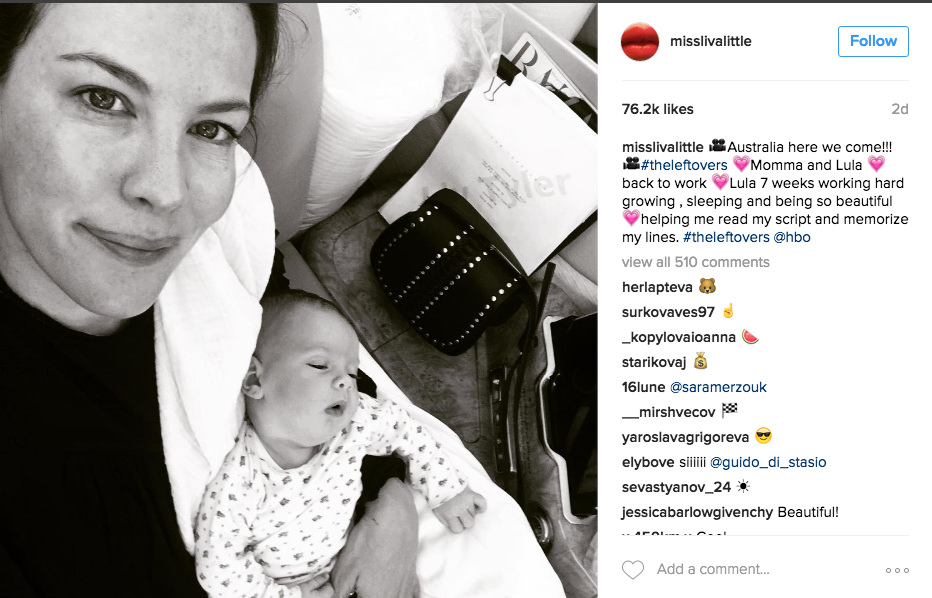 She writes "? Australia here we come!!! ? #theleftovers ? Momma and Lula ? back to work ? Lula 7 weeks working hard growing , sleeping and being so beautiful ? helping me read my script and memorize my lines. #theleftovers @hbo "
Liv looks completely smitten with little Lula, born on July 8, and we can clearly see why! Already giving her Mum sweet baby smiles.  It's hitting our ovaries hard.
Liv is in Oz with Justin Theorux (and Lula) to film the third series of US show The Leftovers in Broken Hill, New South Wales. It looks like little Lula is enjoying Sydney already – can't say we blame her!
Giving thanks to Nana Veronica for the cardigan on Instagram, Liv and Lula share a beautiful moment only a Mother and daughter know.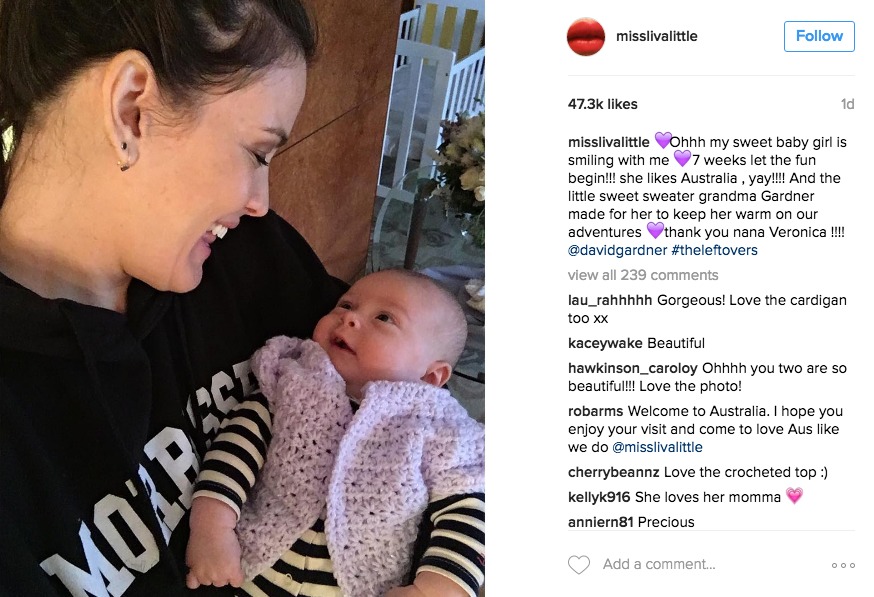 Lula is the first girl for the actress and partner David Gardner. They have a son, Sailor, almost 2, and Liv has Milo, 12, from her previous marriage with Royston Langdon.
Enjoy 'Straya Liv, and look out for drop bears.