Married At First Sight's Nick And Sharon Address Rumours They're Expecting A Baby
This week, Married At First Sight couple Sharon and Nick have been facing rumours they're expecting their first baby together after snaps emerged of Sharon shopping for baby stuff in Perth.
Are They, Aren't They?
But now Nick, 29, and Sharon, 32, have finally (sort of) addressed the rumours in an interview with OK! magazine.
Are these pics proof that Sharon from Married At First Sight is pregnant?
They will be amazing parents! #9Marriedhttps://t.co/oyIMlkvZmq pic.twitter.com/FpxRPrkB7c

— Hit Entertainment (@HitTrending) March 20, 2017
"I can't give too much away," Nick reveals.
While Sharon added: "I'm definitely at that stage in my life [where] I would like to start a family and have a legal marriage soon."
Nick and Sharon from Married At First Sight very loved up while in Melbourne https://t.co/8wfmm38Hk3 pic.twitter.com/HvSq0C41M3

— PerthNow (@perthnow) March 22, 2017
And Nick says he is "head over heels" in love and "proud to say she is mine."
The couple has refused to say any more on the subject, which of course is causing the rumour mill to go into overdrive.
No confirmation, no denial… spill the beans already, guys!
It seems things are going well for the pair.
Although when Sharon was asked by MAFS producers what her biggest concern is when it comes to Nick, she revealed: "My biggest concern is I don't know that he'll do the right thing outside of here.
"I think trust needs to be earned and no one really knows anyone properly until you go through life outside of this experiment."
If she is pregnant, we have no doubt 'Naughty Nick' will step up and prove his loyalty.
But we'll save our congratulations until there's a formal confirmation.
Sharon and Nick won't be the only Married At First Sight stars with offspring if they are expecting a baby.
Zoe Hendrix and Alex Garner, who appeared on the first season, became parents to Harper Rose four months ago.
Zoe has been open about her struggles with motherhood recently, and has urged mums to always follow their instincts when it comes their bubs!
If Sharon is expecting, then she should check out our pregnancy smoothies and pregnancy books.
About The Pregnancy Smoothie
*Please note that The Healthy Mummy Pregnancy range promotes healthy weight gain in pregnancy*
The Healthy Mummy Pregnancy Smoothie is a convenient and easy supplementary food, designed to complement your existing pregnancy vitamins or supplements, to help you meet the extra protein, vitamin and mineral requirements during your pregnancy.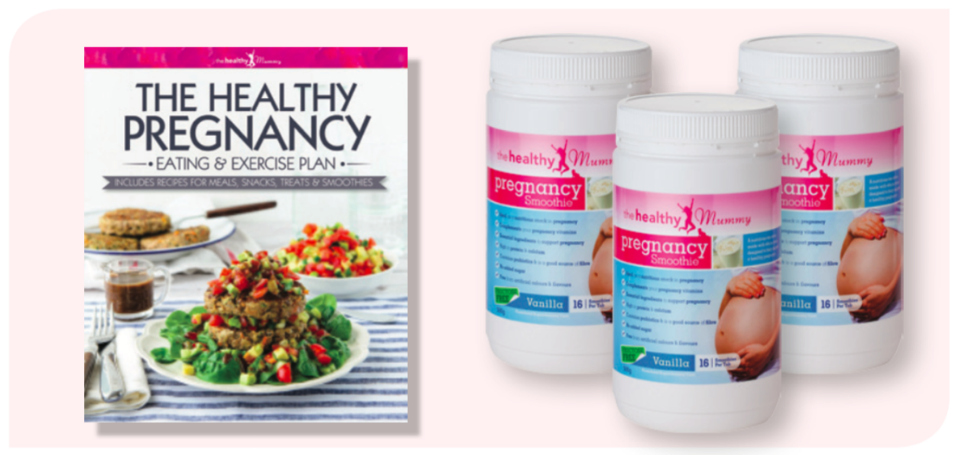 Please read below for all the information on the smoothie – you can also see the FAQ on the smoothie here.
The pregnancy smoothie is also free of all chemicals, fillers and artificial ingredients, has no fructose in, no added sugar and uses high quality dairy protein sourced from grass fed cows in New Zealand.
Nourish Your Body In Pregnancy
During pregnancy the nutritional demands on your body are greater in support of the growing baby along with alterations in maternal tissues and metabolism. The requirements of protein and nutrients, particularly folate, iodine, calcium, iron and zinc are higher.
During the second and third trimester additional protein is required for the growth of foetal, placental and maternal tissues, and estimated energy requirements are also higher.
You can download the Pregnancy Smoothie Label here.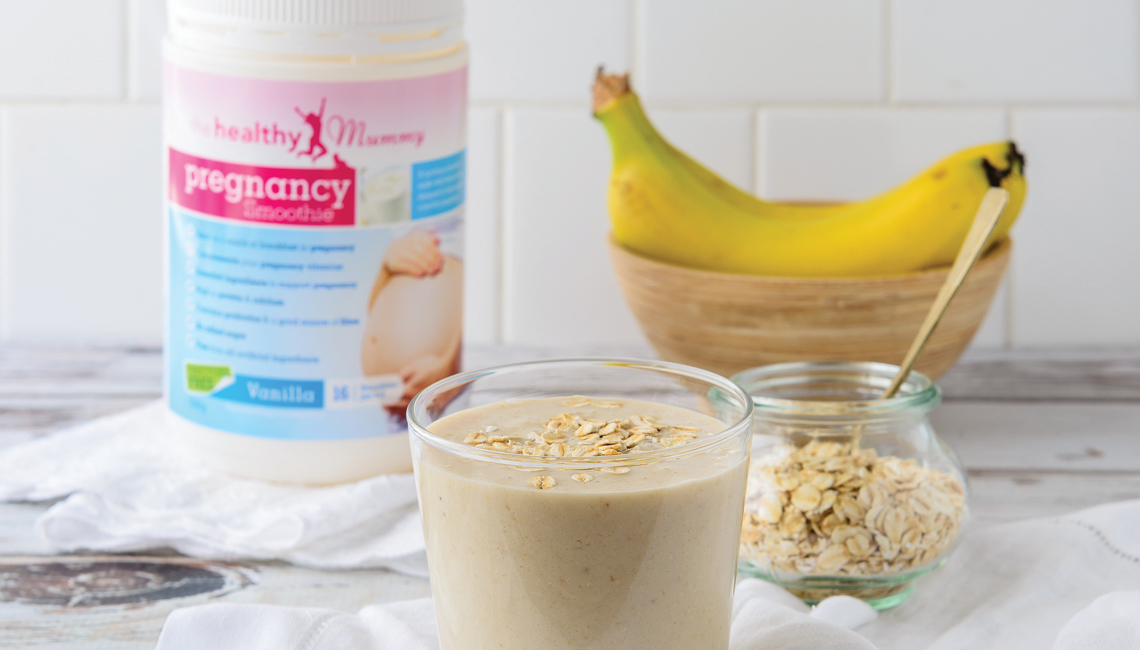 What Do The Experts Say?
Ali Pickes, Midwife says:
"The Smoothie is an easy, convenient way for mums to intake the essential vitamins required to assist pregnancy. The Healthy Mummy Pregnancy Smoothie contains Folate, Vitamin B12, Calcium, Vitamin D, Iodine, Vitamin C, Protein, Probiotics, Fibre and many more nutrients important in pregnancy.
These are all vitamins and minerals that pregnant women require but can struggle to consume. Having a Healthy Mummy Pregnancy Smoothie is an easy way to give you energy and help you glow.
The Healthy Mummy Pregnancy Smoothie is not a meal replacement but an ideal snack to compliment pregnancy supplements.  Having easy accessible snacks on hand when you are pregnant can assist acid build up or reflux, a common complaint in pregnancy. It assists by helping your digestive system to process smaller meals rather than larger meals, which are harder to digest."
Purchase yours here.