On the back of the news that Meghan Markle and Prince Harry are expecting their first baby, we couldn't help but wonder what her pregnancy plan is!
Following a healthy pregnancy eating plan is a good idea when pregnant to ensure you and your baby are getting the right nutrients you both need. How do you make changes to your usual eating plan to ensure you get the foods you need and increase your daily calories and requirements as needed?
We have laid out a week-long food and exercise plan for Meghan who is 4 months pregnant (it looks delicious)!
Meghan Markle's pregnancy meal plan and exercise plan for a week
As Meghan typically sticks to a vegetarian diet, getting enough iron-rich foods into her meal plan is essential for her and her babies health and development.
Meghan's pre-pregnancy diet was very clean, consistent and balanced. One of the best things about the 28 Day Weight Loss Challenge is that you can follow it while pregnant! There are just a few modifications to make, such as adjusting some meals to meet Meghan's nutritional needs.
When it comes to exercise, Meghan is a lover of yoga, her mother is a yoga instructor! And she also loves to go on runs! We have kept Meghan's exercise routine very similar but with a few minor changes to meet her energy levels.
Day 1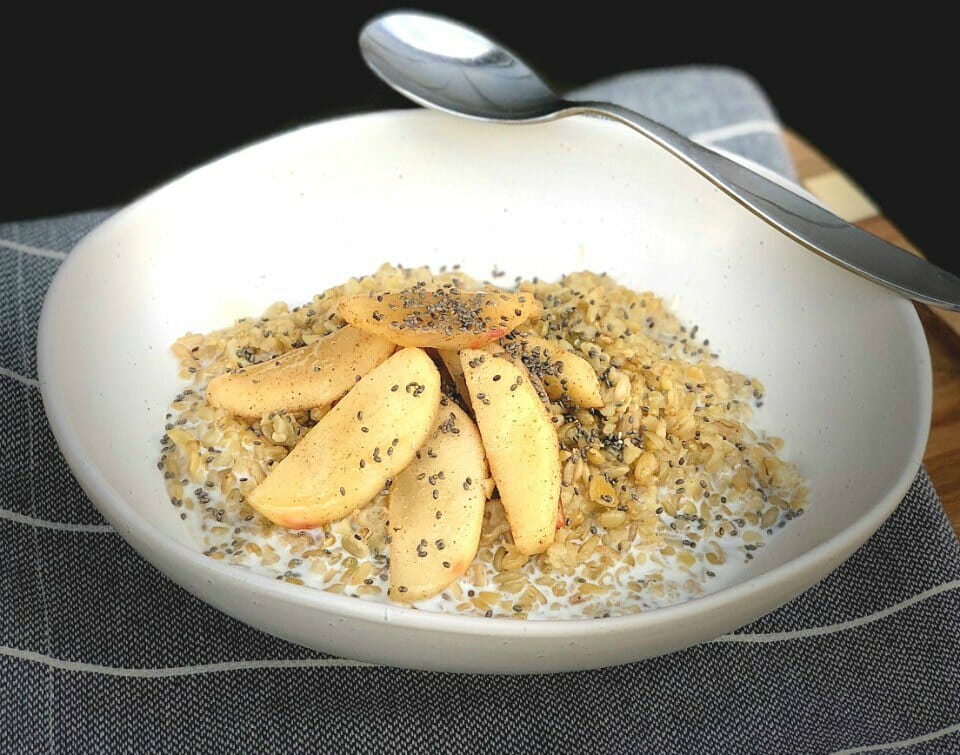 Breakfast: Freekeh, cinnamon & apple porridge. The protein and fibre in freaked will keep Meghan going for the morning.
Snack: Choc-Oat Banana and Honey Biscuits. The healthy carbohydrates in these cookies give an energy boost.
Lunch: Pumpkin and Chickpea Burgers. Chickpeas are a great source of iron.
Snack: The Healthy Mummy Pregnancy Smoothie is a good source of iron here. Meghan can enjoy as a healthy pregnancy snack!
Dinner: Snow Pea and Tofu Laksa. Incorporating tofu not only for protein but omega-3s due to it's soy component makes for a great dinner.
Snack: Vegan-Friendly Blackberry & Cacao Slice. A not so naughty after dinner snack filled with dates' almonds and berries.
Exercise: Yoga. An avid yogi, Meghan can continue yoga throughout her entire pregnancy, with safe modifications. This will also help her with the birth of her baby and breathing techniques.
Day 2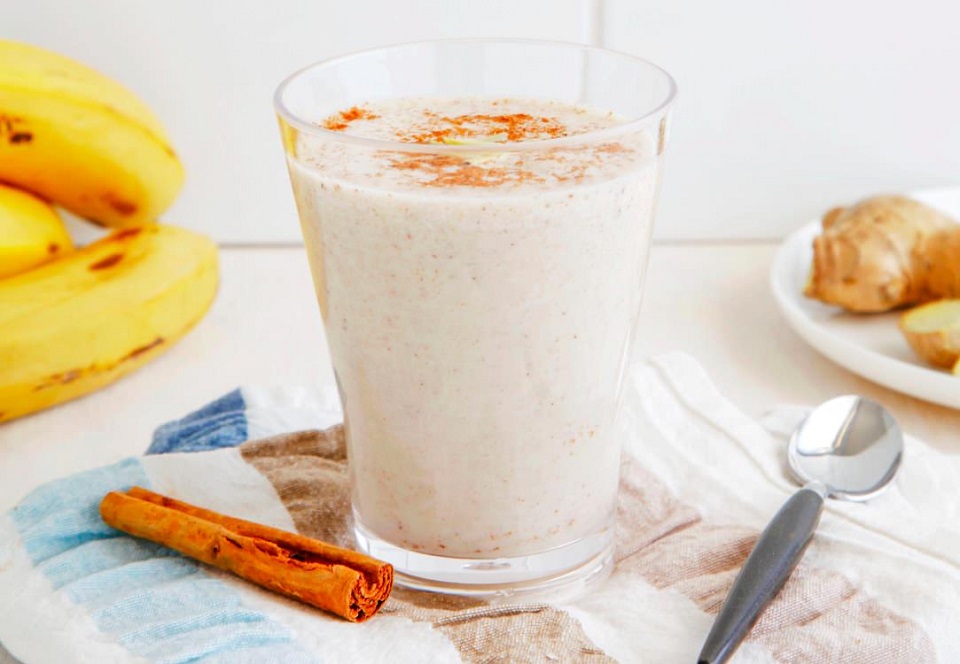 Breakfast: Asparagus, Zucchini and Feta Frittata. Eggs and asparagus are great pregnancy ingredients to work with as they provide folate and omega-3.
Snack: Morning Sickness Smoothie. Because any way to avoid morning sickness is okay. Think, banana and ginger.
Lunch: Rainbow quinoa salad with Thai satay dressing. This vegetable-filled salad has many vitamins and minerals in it for Meghan's iron and folate needs.
Snack: Handful of nuts. Are great for iron and to get your calories up, pregnant women should aim to eat an extra 400 calories a day.
Dinner: Veggie Packed Bolognese with Chargrilled Capsicum Sauce. With SEVEN different vegs in the one bowl, it's safe to say Meghan will get all the vegetables she needs today.
Snack: Dairy & Gluten Free Chocolate Swirl Mousse. A chocolate hit for when those pregnancy cravings surge, without the guilt!
Exercise: Muscle separation workout. This can be found on our 28 Day Weight Loss Challenge and is a great workout to ensure huge muscle separation does not occur.
Day 3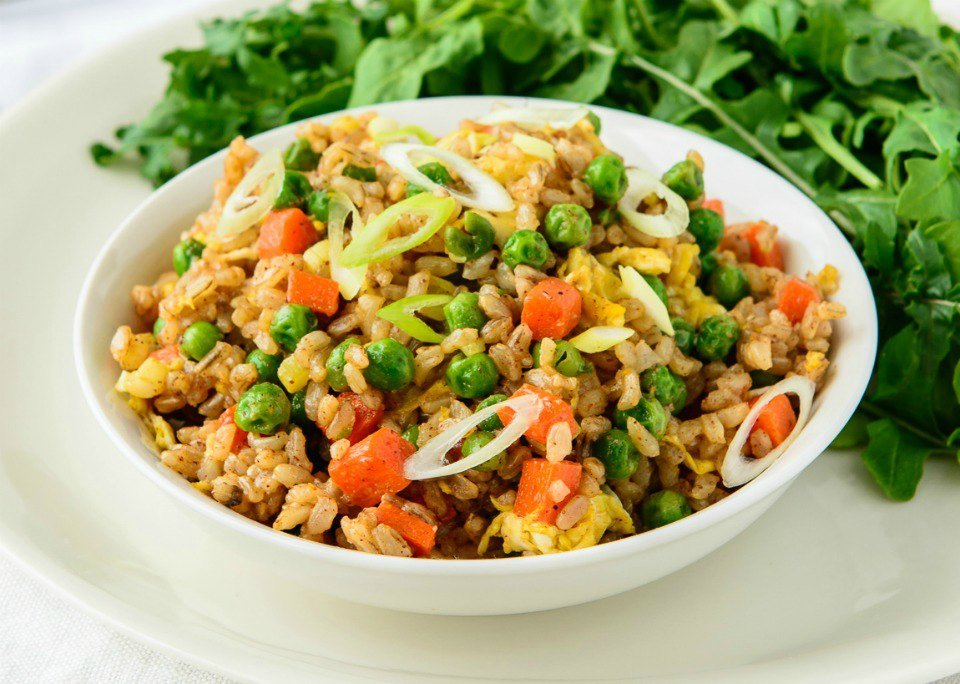 Breakfast: A Healthy Mummy Smoothie of choice. With a range of flavours to choose from, Meghan can have a nutrient-dense breakfast.
Snack: Super Greens! This will give Meghan the iron she needs, an energy boost and keep her immune system strong.
Lunch: Thai Style Satay Fried Rice With Egg. Meghan can keep this iron-filled dish vegetarian or add some canned tuna for more omega-3.
Snack: Pumpkin feta and spinach quiche. This is a healthy snack for Meghan to up her calories.
Dinner: Haloumi and Lentil Salad. Because of Meghan's higher calorie day, this salad is still satisfying yet a little lighter.
Snack: Choc Top Breastmilk Boosting Muesli Bars. It's never to early to start the milk-supply boosting. This snack is filled with Oats, flaxseed and brewers yeast.
Exercise: Butt and Thigh workout. Focusing on the glutes, hips, adductors, abductors, hamstrings and quadriceps, Meghan can do this workout anywhere!
Day 4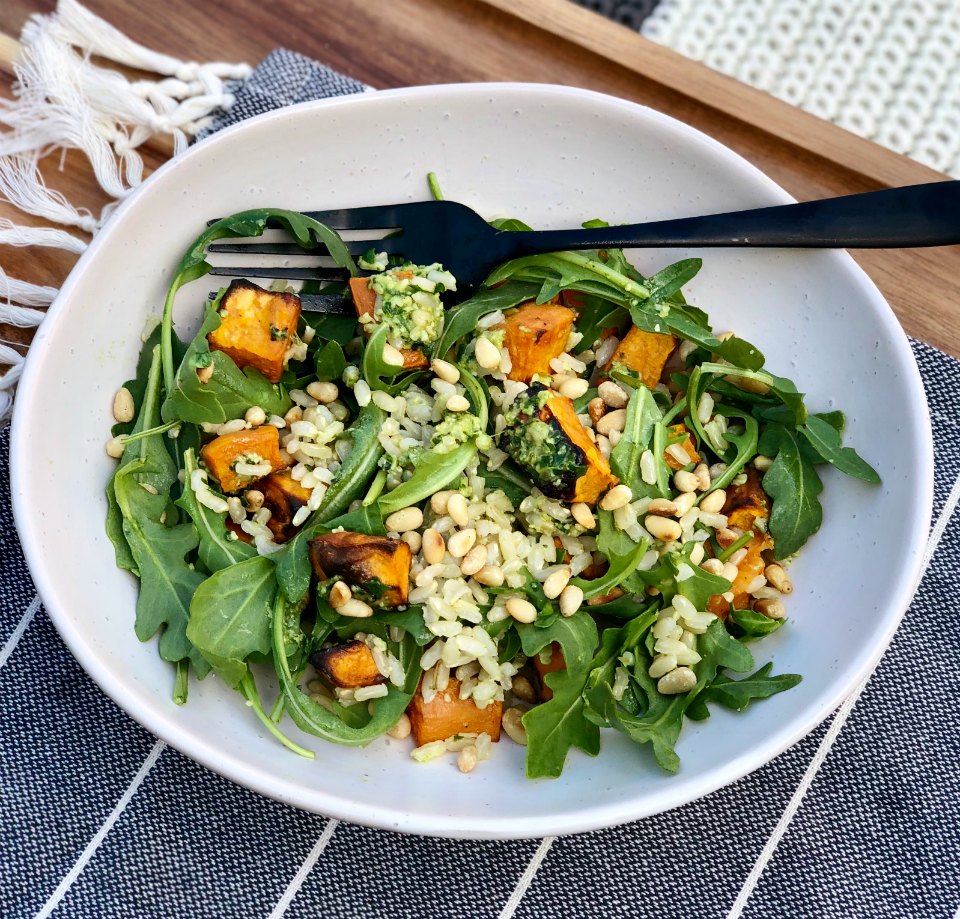 Breakfast: Nut and Berry Chia Porridge. Meghan can prepare this the night before and grab and go in the morning, feeling energised.
Snack: Dried fruit. Perfect for when the pregnancy tiredness gets you.
Lunch: Zucchini and Rice Frittata. The brown rice helps to bulk out this meal and ensures Meghan is full and satisfied.
Snack: Green goddess smoothie. With three green veggies tucked away inside, Meghan will be feeling fresh and satisfied until dinner.
Dinner: Sweet Potato & Pesto Rice Salad. Roasted veggies, crunchy nuts and seeds and the sweet kick of pesto make this salad one Meghan will want to make again and again.
Snack: Mango Yoghurt with Sweet Macadamia Crumbs. While in Australia this week, Meghan can take advantage of all the mangos in season and have this yummy dessert.
Exercise: Pilates. You can find our pilates workout on the 28 Day Weight Loss Challenge and consist of 8 full body toning exercises. Pilates is great when your pregnant as it's low impact.
Day 5
Breakfast: Chocolate protein pancakes. A YUMMY source of high-quality whey protein, these pancakes have 26.2g of protein!
Snack: Handful of nuts.
Lunch: Roast potato and green bean salad with Dijon dressing. This salad dressing will help Meghan to process the iron she consumed yesterday.
Snack: Coconut, Banana and Oat Lactation Smoothie. A delicious smoothie that meets Meghan's pregnancy needs.
Dinner: Mexican zucchini boats. Made in under 20 minutes, this dinner is great towards the end of the week.
Snack: Choc-Berry Chia Pudding. Packed with antioxidants and essential fatty acids that come from chia seeds.
Exercise: Rest day! Meghan needs her rest, especially with such a demanding schedule.
Day 6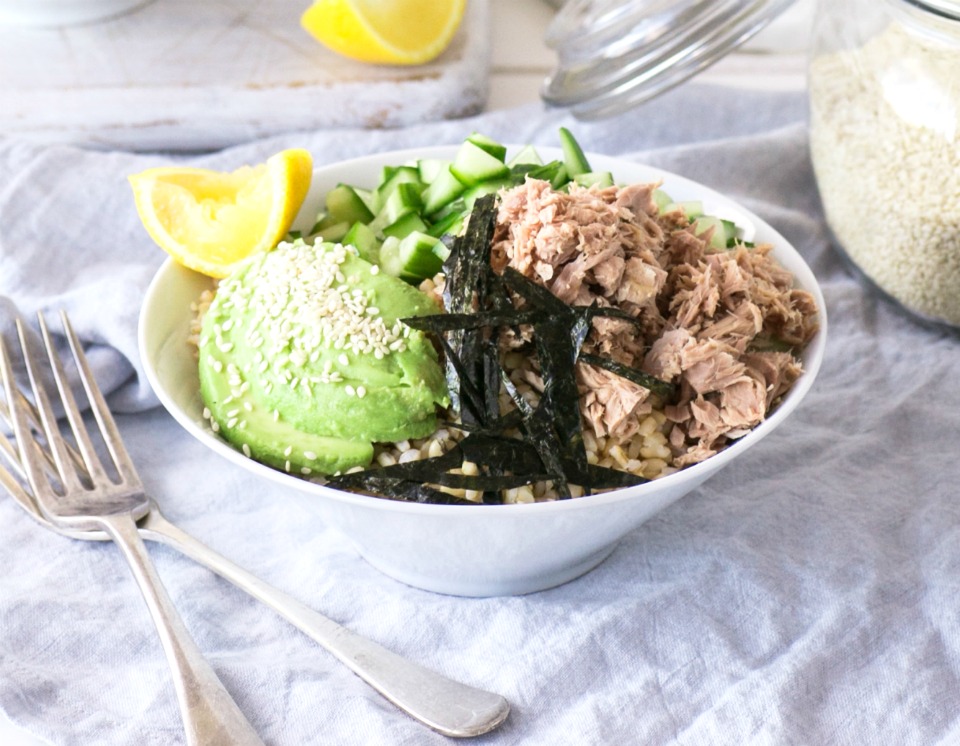 Breakfast: Poached eggs with Feta & Avocado. This 28 Day Weight Loss Challenge recipe is an omega-3 rich savoury breakfast.
Snack: Banana Bread With Secret Ingredients. Hint: the secret ingredient can help with morning sickness.
Lunch: Rice, Avocado And Tuna Sushi Bowl. Experts recommend 2-3 servings of fish per week.
Snack: Healthy Homemade Hummus. Meghan can enjoy this hummus with some chopped up carrots or veg of choice.
Dinner: Pumpkin and Lentil Curry. During pregnancy, your requirement for iron will almost double!
Snack: Frozen Raspberry Cheesecake Slice. If Meghan is craving cheesecake, this will be her answer!
Exercise: Jogging. As a long-time runner, Meghan will be able to still keep up her running routine but she may want to lower it to a jog on the days she's not feeling as energetic. She also may want to take note of the best jogging prams on the market for when the baby arrives!
Day 7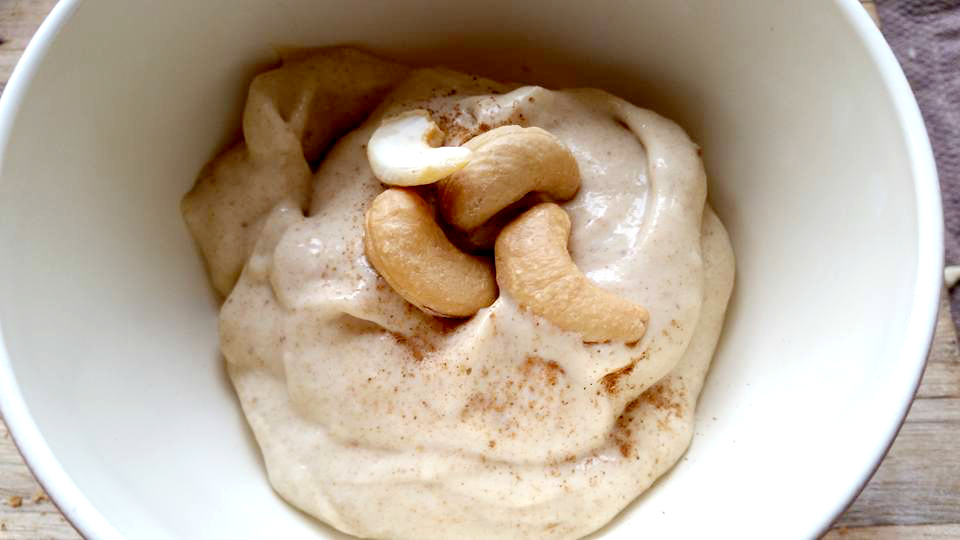 Breakfast: Healthy Homemade Baked Beans. Beans! High in protein but are also packed full of fibre, iron and folate = pregnancy tick of approval!
Snack: Healthy Mummy Pregnancy Smoothie. A smoothie will fit in well here after Meghan's breakfast.
Lunch: Chilli Prawn and Avocado Macro Bowl. This bowl includes serves from each food group, making it a nutrient-filled lunch.
Snack: Chocolate Peanut Lactation Bliss Balls. Meghan needs to keep up her energy levels to start a new week and these bliss balls are the perfect way to do that.
Dinner: Grilled Fish with Mango Salsa. Omega-3 fatty acids are valuable for an unborn baby's development, particularly their brain, eyes and nervous system.
Snack: Guilt-Free Healthy Banana Ice Cream. Banana's potassium plays an important role in decreasing the risk of high blood pressure.
This is how you can customise your meal plan if you're pregnant and on the 28 Day Weight Loss Challenge.
Exercise: 10-minute meditation. The perfect way to wind down after a big week. Find 3, 5 and 10-minute meditations on our 28 Day Weight Loss Challenge.
Read how some of the mums in our community used The Healthy Mummy for a healthy pregnancy:
Make your pregnancy a healthy experience!
The Healthy Pregnancy Eating & Exercise Plan provides an easy how-to guide for your healthiest pregnancy, with diet and exercise advice, and tips on what and how much to eat, and how to deal with some of the potential challenges of pregnancy.
Our nutritionist-designed meal plan includes recipes for delicious breakfasts, lunches and dinners, all carefully formulated to ensure a diet rich in the nutrients needed for your baby's growth and development and your own well-being.
Are you currently pregnant?
You should try our yummy Healthy Mummy Pregnancy smoothie.
The Healthy Mummy Pregnancy Smoothie is designed to complement, not replace, your prenatal vitamin intake. Our nutritionists ensured that the vitamins and minerals in the smoothie are at a low level so there is no risk of doubling up on any pregnancy vitamins.