Mum-To-Be Sparks Hot Debate: Should Men Be Allowed To Stay In Maternity Wards?
Debate is raging about the place of men in maternity wards, after one mum's internet forum vent saying she doesn't want her partner or 'a load of other blokes' on the ward.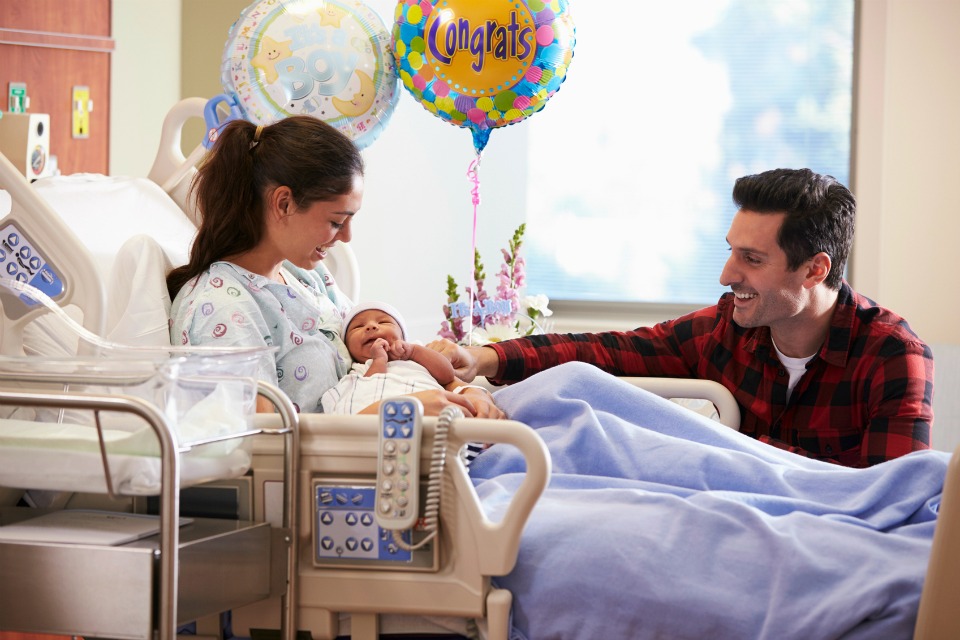 The Mumsnet user said she's booked in for an elective c-section, and was reading a letter from the hospital about how to prepare. This included a list of dos and don'ts for her support person while they stay on the ward with her.
"Sorry, WTF?!" the mums asks in her post. "I love DP dearly but not a chance do I want him or more importantly a load of other blokes on the ward."
Mum Wants To Discharge Herself
The mum says she was already going to discharge herself the morning after her c-section, but was being realistic that she may have to stay a bit longer: "bollocks to that I am definitely leaving as soon as my catheter is out and I can walk again!"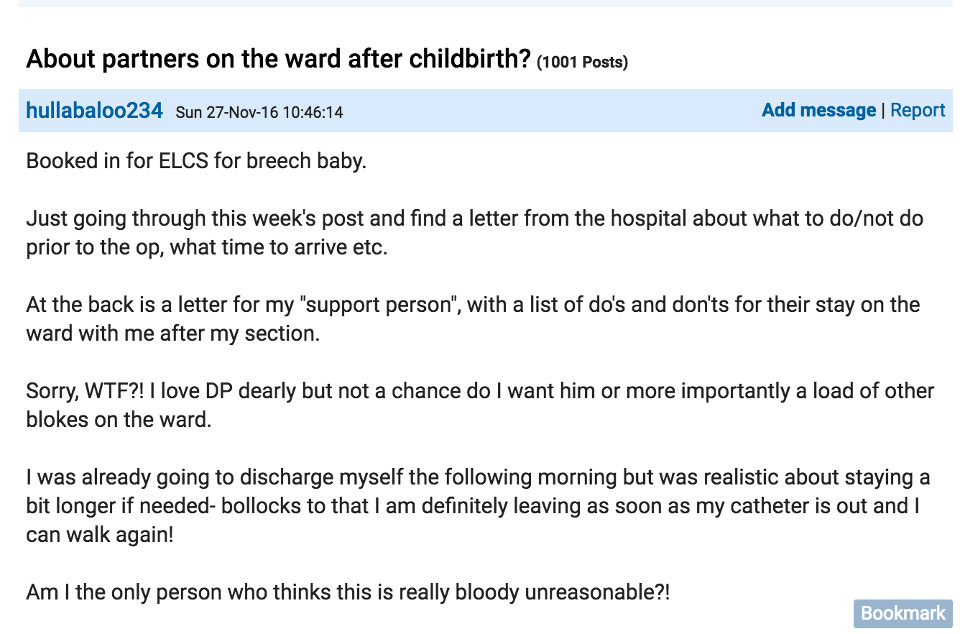 Arguments for and against
The Mumsnet user then asked other mums if they thought she was being unreasonable, and the floodgates opened:

Some said having men in the maternity ward had made them uncomfortable, one mum saying it even caused her to stop breastfeeding. Another said she found having other people's partners around was intrusive at her most vulnerable times:
However other mums said everything changes once your baby arrives, and you'll want as much help as possible:

The original poster said she has no problem with partners visiting, her gripe is with them staying overnight. She says she'd prefer her partner to be at home with their other children and resting, as she will have enough help from the midwives. What do you think – did you love having your partner stay with you in hospital? Did you find the presence of other men in the ward unsettling?
If you're in the throes of organising your baby's birth – make sure you take a look at our guide to what to pack in your hospital bag.