Mum Spotted 'Golden Glow' On Photo Of Son Which Turned Out To Be A Rare Disease
This mum decided to get her son's eyes checked after noticing a 'golden glow' on a photograph of him when he was only 16 weeks old.
Sarah Bowers took her little boy to see specialists, who shockingly revealed her son Mason could have Coats Disease or Retinoblastoma, which is a rare form of cancer.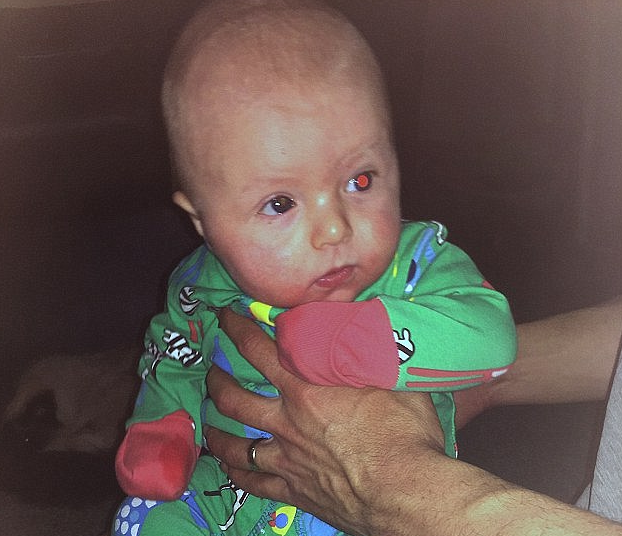 Sarah tells The Healthy Mummy: "When I first saw the glow in one of his photographs I immediately remembered a similar story I had read when I was pregnant about a glow in a flash photograph being a warning bell for eye problems."
However, the New Zealand-based mum says she was hoping it wouldn't be anything serious, although a gut feeling told her otherwise.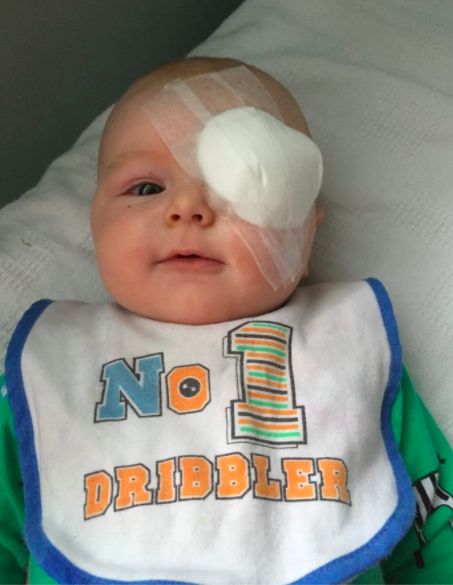 "I couldn't imagine anything bad happening to my little baby boy or his precious eyes," she says. "But I went to bed feeling very anxious, and tried to tell myself it would be fine."
But after seeing a specialist Sarah's biggest fears came true when Mason was diagnosed with Coats Disease, which is a rare congenital disorder, and causes full or partial blindness. It occurs when there is abnormal development in the blood vessels behind the retina, explains the Coats Disease Foundation.
Sarah was told her beloved baby was completely blind in his left eye, and doctors recommended that this eye should be completely removed.
"It was heart breaking," she says. "But doctors told me it would be better to remove the eye in case it turned out to be cancerous."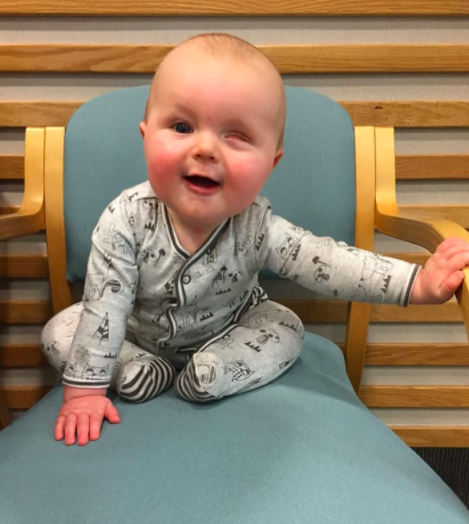 Mason has since had to learn to live with a prosthetic eye, which was fitted on December 24, 2015. But now the two-year-old tot is healthy and couldn't be happier.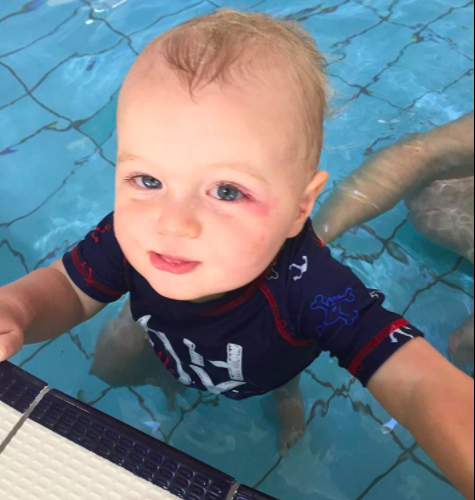 "The support we have received has been amazing," Sarah adds. "At the time I had so many mothers and other people with prosthetic eyes come forward and tell me their story and offer support.
"It's very heart warming."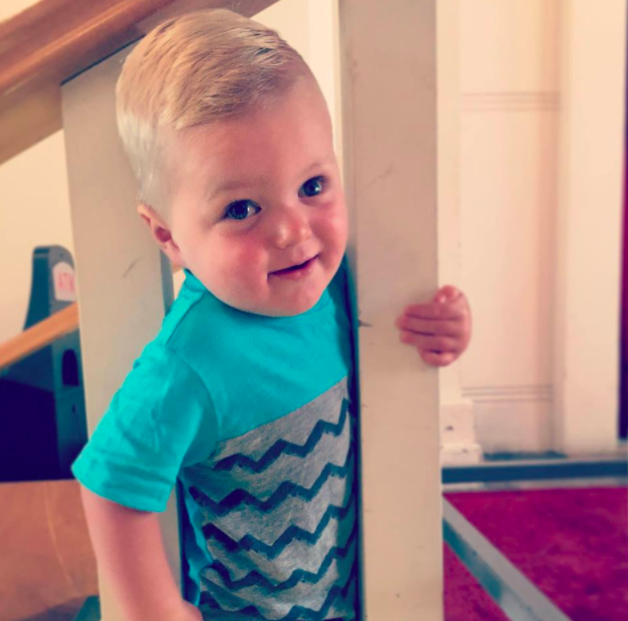 Sarah runs the Little Mason's Journey Facebook page to update his followers on his progress and is raising awareness for the Know the Glow campaign as well as Little Mason's Give A Little Page.
"When I look back at what happened, I can't believe it," she says. "I'm so glad I got Mason checked after seeing that photograph.
"Parents please check your photos and check for glows."
What Is Coats Disease?
According to the Coats Disease Foundation, it is a very rare condition found in children and adults where there is abnormal development in the blood vessels behind the retina of the eye.
The blood-rich retinal capillaries break open, leaking the serum portion of the blood into the back of the eye. The leakage causes the retina to swell, leading to partial or complete detachment of the retina. Coats disease progresses gradually and affects central vision.
It is almost always unilateral (affecting only one eye). If caught early, some level of vision can typically be restored. If not treated until its later stages, complete loss of vision can occur. In the final stage, enucleation (removal of the affected eye) may be necessary.
The Symptoms Of Coats Disease
Yellow eye in flash photograph;
The infected eye will appear yellow in the pictures, not red, which is cause by a selection of blood vessels in the back of a normal eye;
Signs of loss of depth perception;
If one eye has lost or is losing vision, it may cause a misjudgement in depth perception; and
Eye turning outward or inward
If you suspect your baby has Coats Disease or there appears to be something wrong with their eyes, please see your GP immediately.
For more kids health stories, click HERE.