Chrissy Teagan Shares Cute Picture Of Baby Luna, No DNA Test Needed Here!
Chrissy Teigen has shared a beautiful picture of her daughter, Luna, and she is the spitting image of her Daddy, John Legend.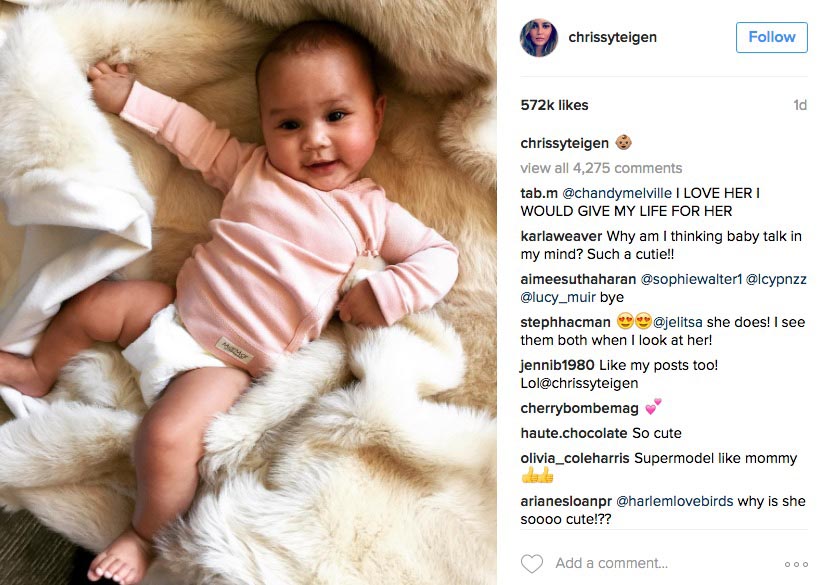 Making parenting look fun
The model,  who's 30, shared 2 new snaps on her Instagram account on Monday, with a baby face emoji on both. Teigen and her musician husband, John Legend, have been nailing this whole parent gig. Both sharing beautiful pictures of their 4 month old daughter to various social media outlets regularly.
They're making their roles of Mum and Dad look fun.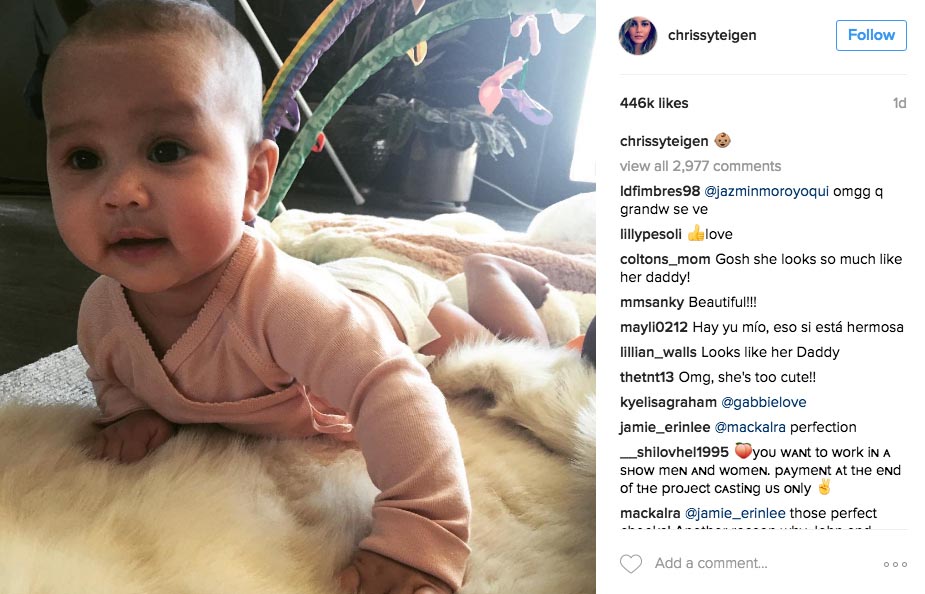 Welcoming little Luna in mid April, Teigen loves her new Mum role, saying "I feel really good. I have a ton of energy and it's so different every day. Every time you look at her, something's crazy different." She even says that she has become numb to the sound of Luna crying.
Welcome to motherhood Chrissy.
Keep those pictures coming. Luna is a little Legend, literally.