Octomom – Where Is She Now?
Back in 2009, a woman by the name of Nadya (now Natalie) Suleman shot to international fame for giving birth to octuplets.
You may not remember her by that name though, but by her media nickname Octomom.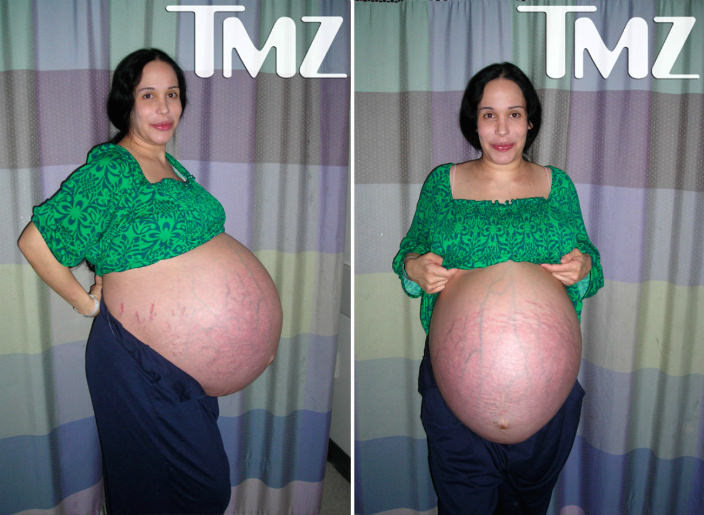 Image source: tmz.com
She shot to international fame not just because she was pregnant with octuplets. Although impressive, it was more the fact of how she fell pregnant with the 8 little miracles.
Octomom conceived the babies via IVF. Oh, and did I mention that she already had 6 children (5 pregnancies including 1 set of twins – all via IVF), was single and lived on welfare money. When the public found out, the reaction was not a kind one.
She disclosed with her Doctor her desire to have just one more baby but was encouraged to implant the remaining 12 embryos. Being told most of them would die off and it was her last chance, she went ahead with the procedure and guess what the result was????
8 babies: Jonah, Nariyah, Josiah, Maliyah, Isaiah, Noah, Jeremiah and Makai.
Natalie had to kill off her Octomom persona
The mother of 14 has had to kill off her Octomom persona in order to save herself. She has changed her name to Natalie and no longer answers or relates to the media sensation Octomom. Suleman has admitted to being disgusted with herself for going down the path of porn, stripping and using xanax to numb the pain and humiliation.
She believes she would have died had she not quit that life in 2013.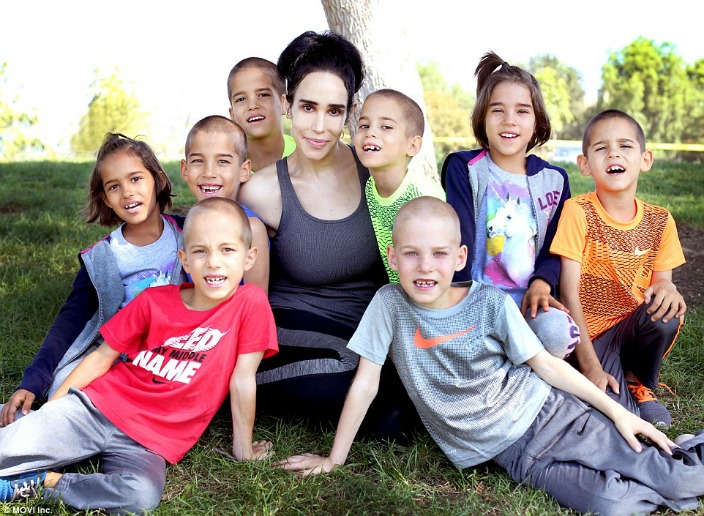 Image source: dailymail.co.uk
Happy and thriving
Fast forward to 2016. Her octuplets are now 7 years old and Natalie's parenting skills have improved dramatically. She is back working in welfare and enjoys helping others and providing for her children.
They live a simple and healthy life, and are all happy and thriving.
The octuplets all follow a vegetarian diet and they often all complete 5k races together to raise awareness for autism. She really has turned her life around.
Well done Natalie, healthy and happy is what we love to see!