New recommendations have come out around when to feed babies peanuts and eggs to help prevent allergies from developing, even if the baby is at a higher risk of developing dangerous allergies.
The Australasian Society of Clinical Immunology and Allergy (ASCIA) have published a report in the Medical Journal of Australia updating their previous recommendations that were published in 2016.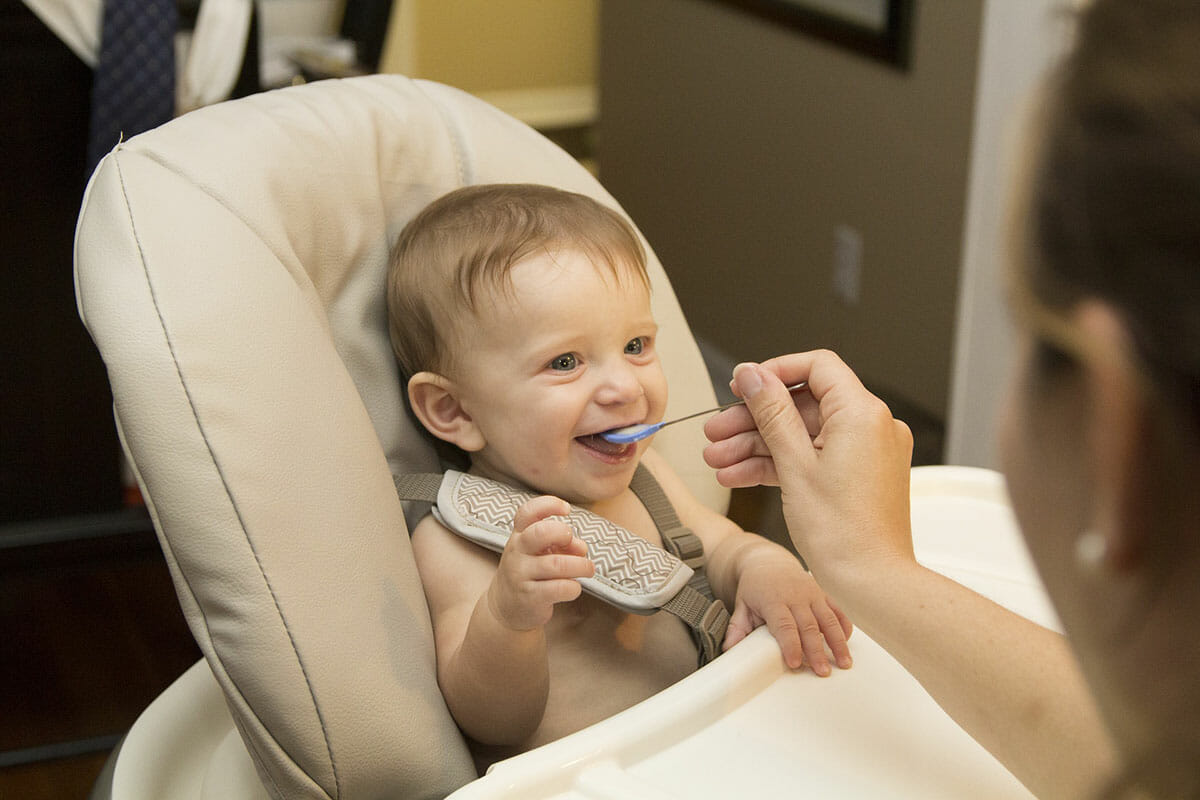 Feeding babies eggs and peanuts can prevent allergies, says a new report
In the new report, ASCIA recommends introducing solid foods to babies at six months, and introducing peanuts and eggs before they hit 12 months, but not before four months.
They continue by recommending that once these foods have been introduced into the babies diet they should continue to be a regular inclusion in the diet, ideally twice weekly, to allow for the tolerance not to be lost.
It is estimated that 4-8% of children under 5 years old have a food allergy, according to Allergy and Anaphylaxis Australia, which is one of the highest rates in the world with the most common allergies being eggs, cow's milk, wheat, soy, peanuts, tree nuts, fish and shellfish.
Previous guidelines had recommendations that children not be fed these allergenic foods in early childhood.
According to lead author Dr Preeti Joshi, who is based out of The Children's Hospital at Westmead in Sydney, there is "moderate evidence" to suggest allowing infants under 12 months of age to eat peanuts as part of their diet could actually reduce the chance of an allergy developing.
"We acknowledge that there is a cultural fear of peanut introduction," Dr Joshi wrote.
"This does need to be balanced by a practical approach whereby infants have access to the introduction of peanut in a timely fashion.
"It is somewhat reassuring that there have been no reports of fatalities to peanut under 12 months of age anywhere in the world, even in countries that have practised early introduction of peanut, for example, Israel, for many years."
If parents are particularly concerned about the introduction of peanuts or eggs, especially if their child has experienced severe eczema or similar, Dr Joshi recommends they discuss the option of introduction with their child's doctor first.
Do you or your family have allergies? Here are some simple swaps you can make.
Try these healthy nut-free alternatives for your kid's lunch box.