Prince George Does WHAT To Embarrass Mum and Dad?!
Being three is tough. Imagine being three, a Prince and in the public eye. No time for tantrums or jumping in muddy puddles. I'm sure Prince George never meant any harm but it looks like he royally embarrassed Mum and Dad this week.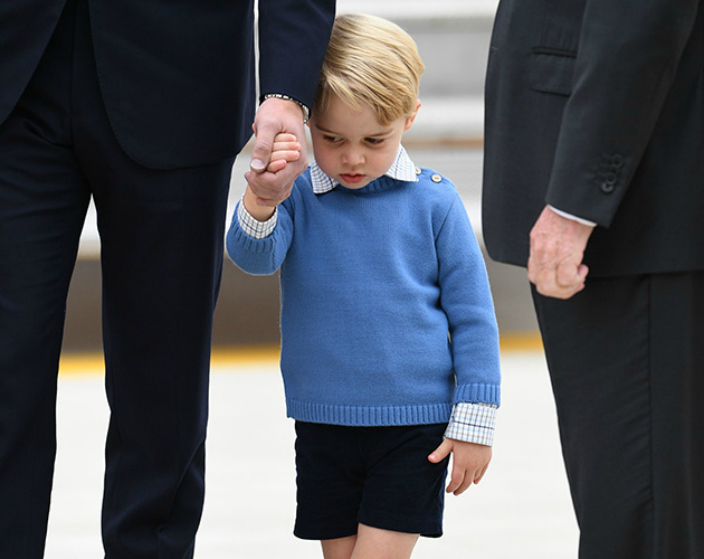 Image source: look.co.uk
This week, the Royal family have been visiting British Columbia. William and Kate, the Duke and Duchess of Cambridge have brought the kids along this time too. Not sure why, I don't even like taking mine to Coles.
The family look absolutely picturesque with colour coordinating outfits and little Princess Charlotte looking oh-so-cute with her cheeky grin.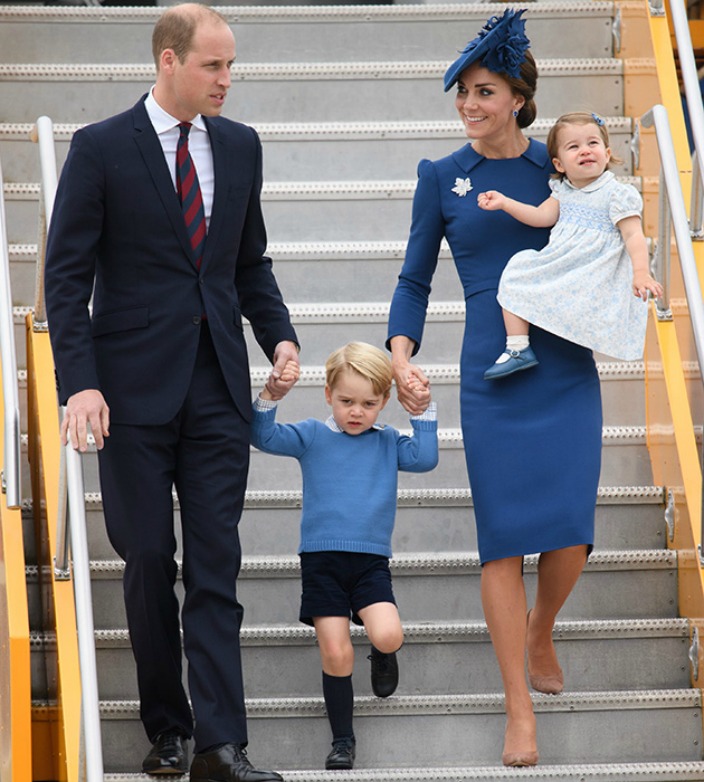 Image source: look.co.uk
What did George Do?
Gracefully walking off the plane, smiling and looking absolutely divine, the family greet the VIPs. First on the list, Prime Minister, Justin Trudeau. Justin knows how overwhelming all of this attention must be for little George so he gets down on his level. The PM then puts his hand up for a high five, George shakes his head, looking shy as he holds William's hand. Justin puts his hand down for a low five, nope. A handshake at least? Nope, shunned again.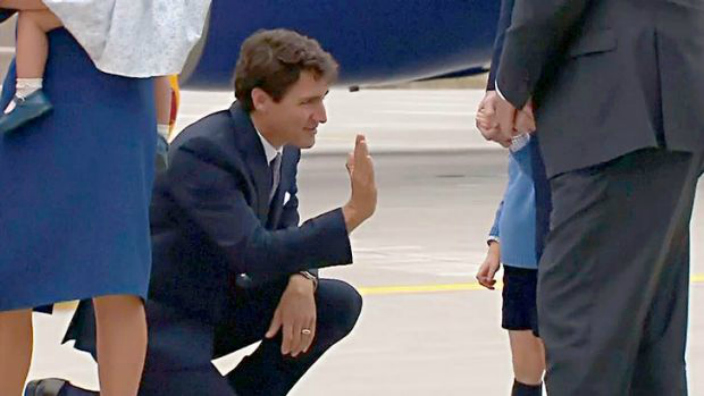 Image source: smh.com.au
The Duchess Is Having None Of It
Kate bends down and has a stern word to the toddler (remember, he's only 3) and gives a look every Mother in this universe knows.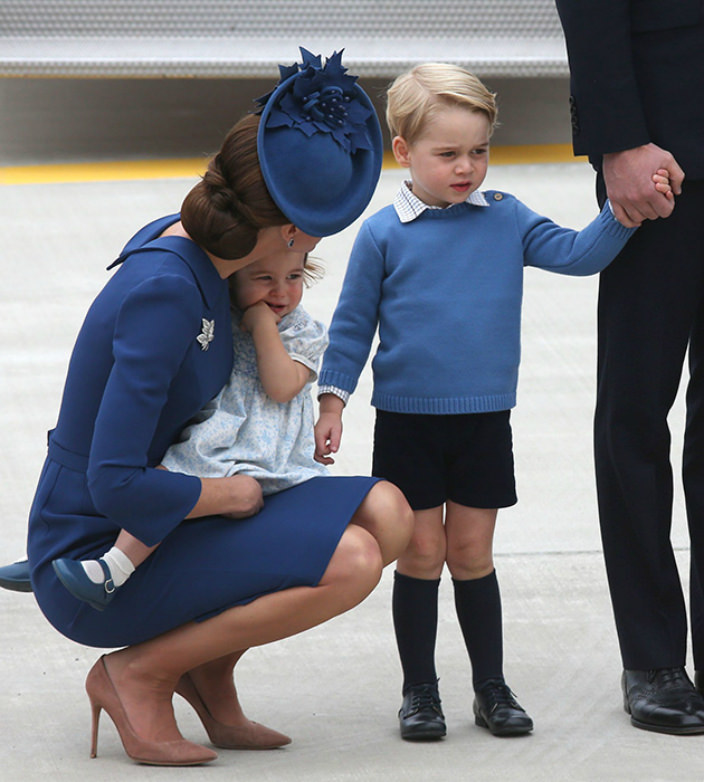 Image source: look.co.uk
You wait till we get home and I tell the Queen – probably what the Duchess is saying to George.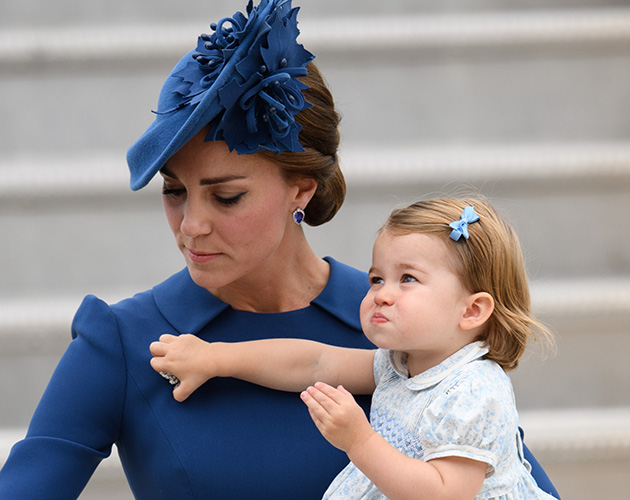 Image source: look.co.uk
The look every Mother of a three year old knows. She keeps her composure though, but I bet she's thinking 'Mate, you wait until we get home'.
Thank You Prince George
For being a completely normal, cheeky three year old boy.
For more Kate-style parenting tips, check this out.