Aussie mums scramble to get a copy of The Busy Mum's Guide to Weight Loss on a Budget…find out why!
Mums across the country are scrambling to get their hands on a copy of The Busy Mum's Guide to Weight Loss on a Budget book and here's why! Hear what they have to say.
It's official! The Busy Mum's Guide to Weight Loss on a Budget book was released this week in Big W, Kmart, Target, and select online retailers and Aussie mums have been scrambling to get a copy.
Want to know why? Check out what they have to say below.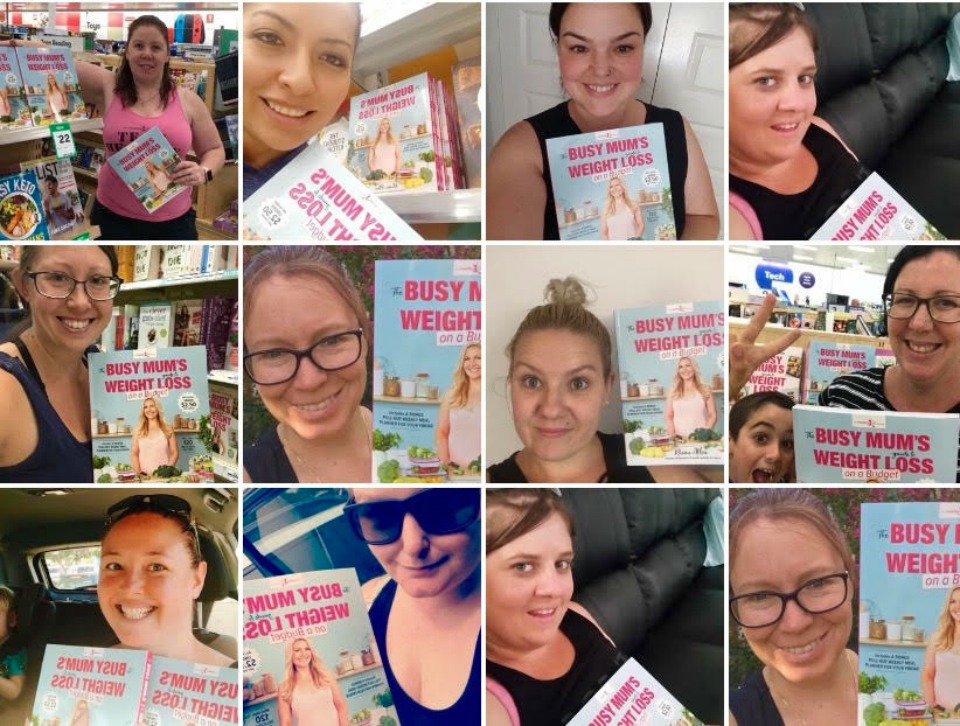 The Busy Mum's Guide to Weight Loss on a Budget is packed with 120 family-friendly meals that can be made for under $2.50 per serve.
It's no wonder mums are racing out to get a copy.
Here is what they have to say.
The Busy Mum's Guide to Weight Loss on a Budget – what mums are saying.
Samara Syed – mum of 2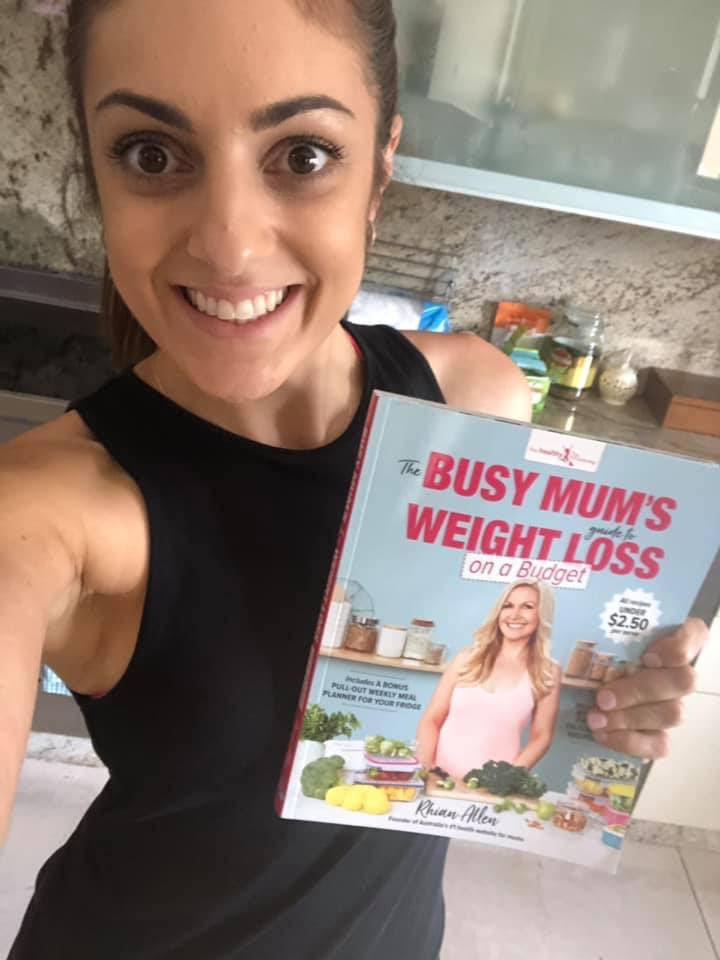 "Meals on a budget? YES PLEASE!
This book has everything you need to feed your family in little time with little expenses. From breakfast to dessert, and all that's in between – I'm set!"
Sarah Maynard – mum of 2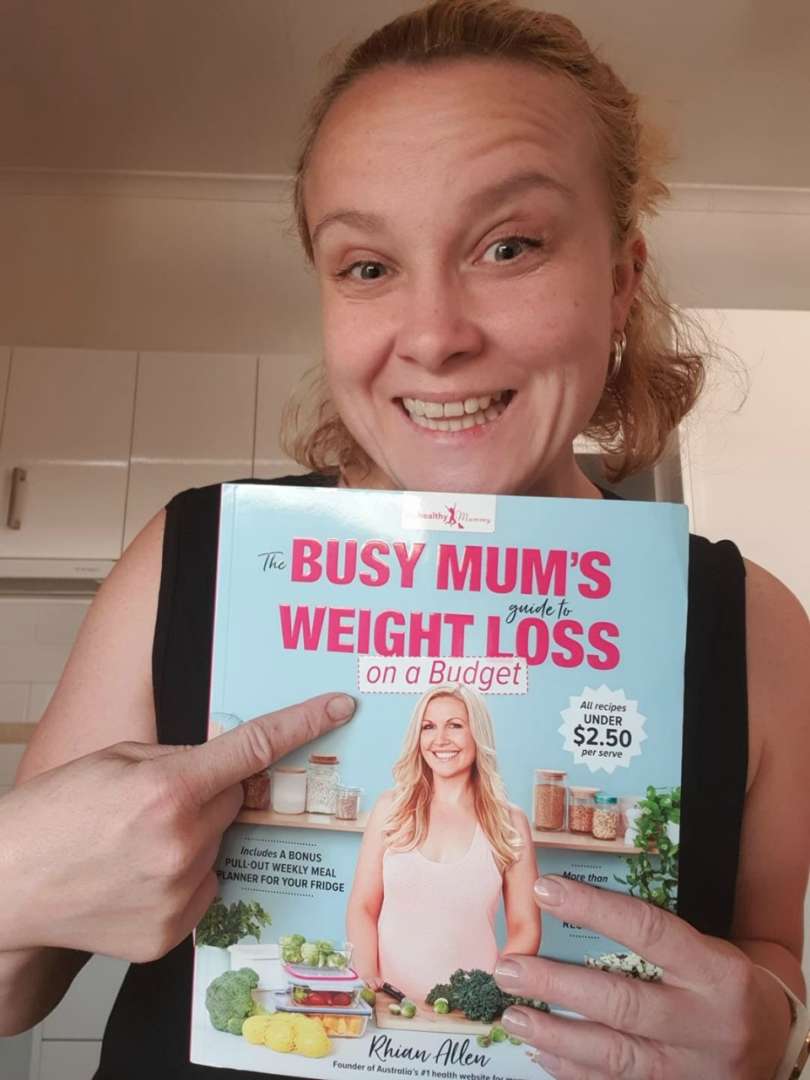 "Love this book – so many recipes I still haven't tried. Plus I love that hubby can make them as well and he can decide what is for dinner some nights. All on a budget. Thank you Healthy Mummy."
Jessica May Magill – Mum of 4 kids under 5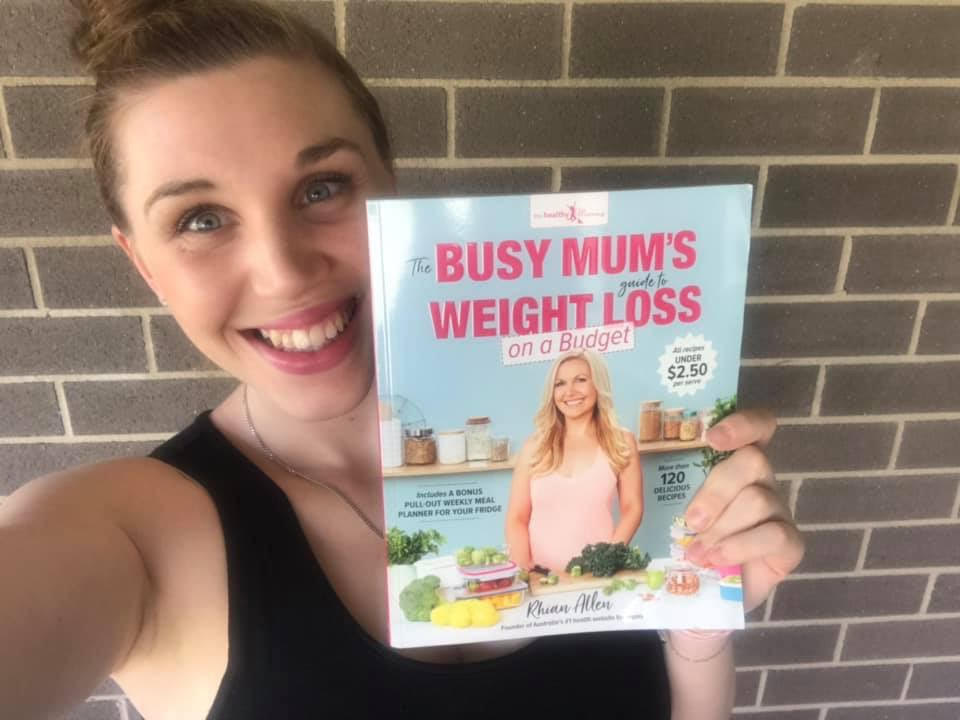 "This book is the best!
The pull out chart is AMAZING and will be a permanent fixture on my fridge. The recipes look delicious and so family friendly, and I am loving the tips and tricks through the book. I can't wait to get cooking!"
Amy Atkinson – mum of 4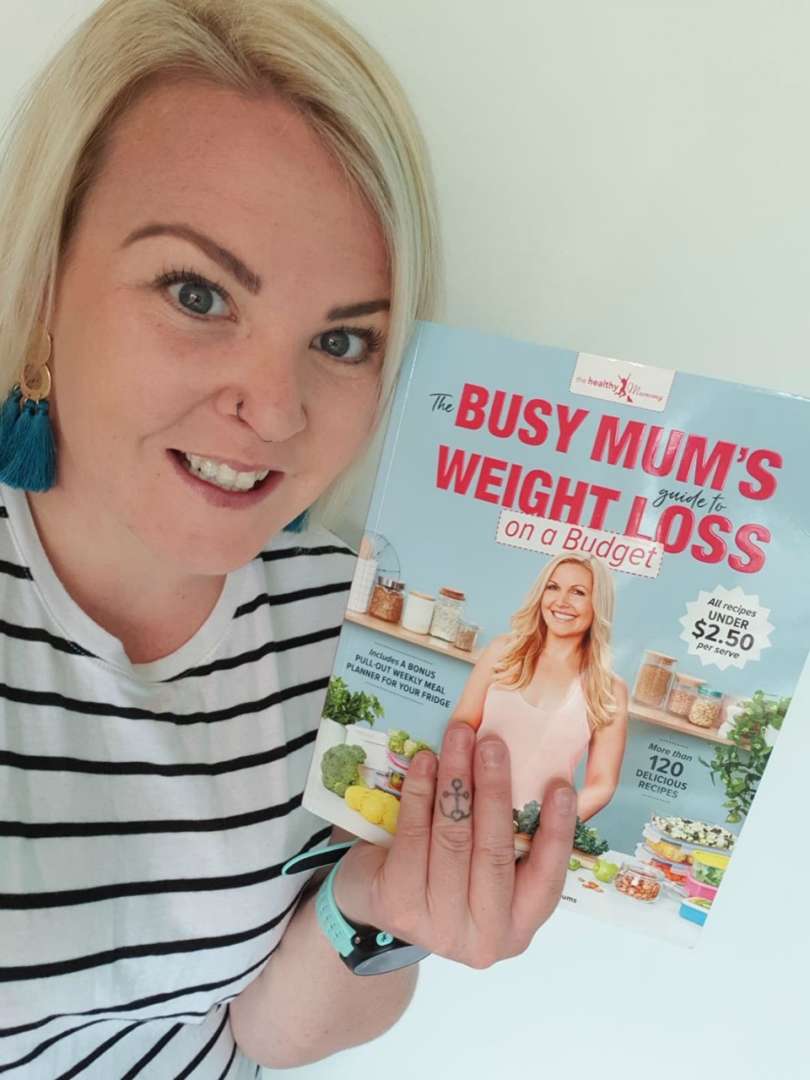 "Meals on a budget for a busy mum.. yes please. This book literally has everything from breakfast right through to snacks. All meals are family friendly which makes it even better.
Myself and my kids are so excited to do some baking as they have already picked out which ones they want to make."
Kerrie O'Brien – mum of 2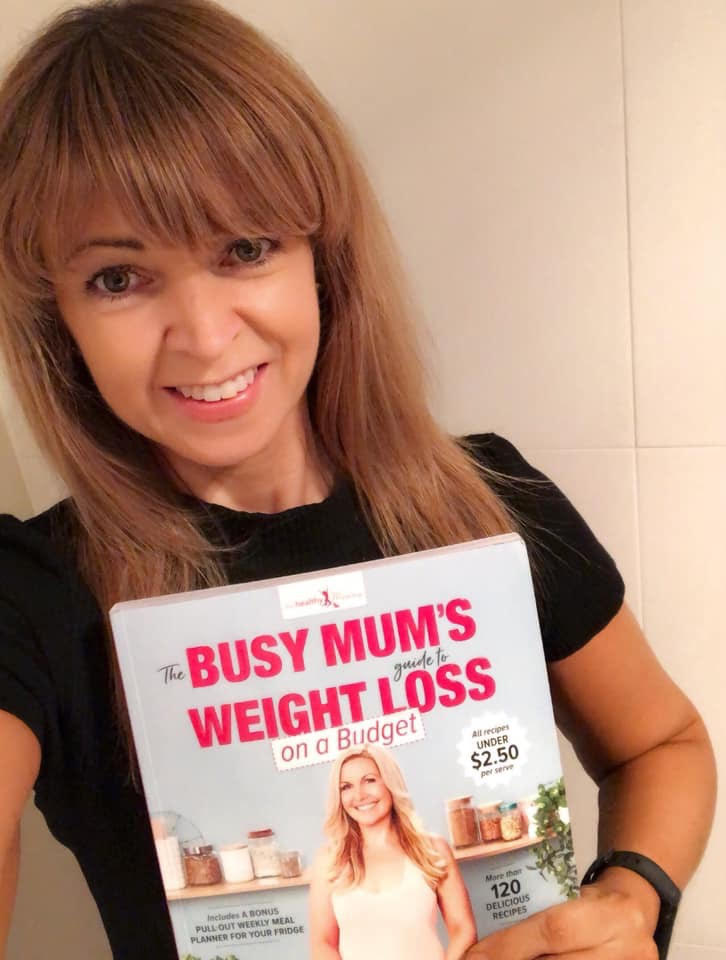 "I love love the new book! It's more than just a recipe book as it actually tells you how to start from the very beginning of setting up your kitchen and pantry to be budget friendly. From handy tips on which pantry staples to buy, to recipes that are the most versatile and easiest to cook in bulk.
This book really does give busy mums a great practical guide to getting started on saving money on the household budget, whilst also losing weight at the same time! A must have for all mums."
Liz Martinovic – mum of 2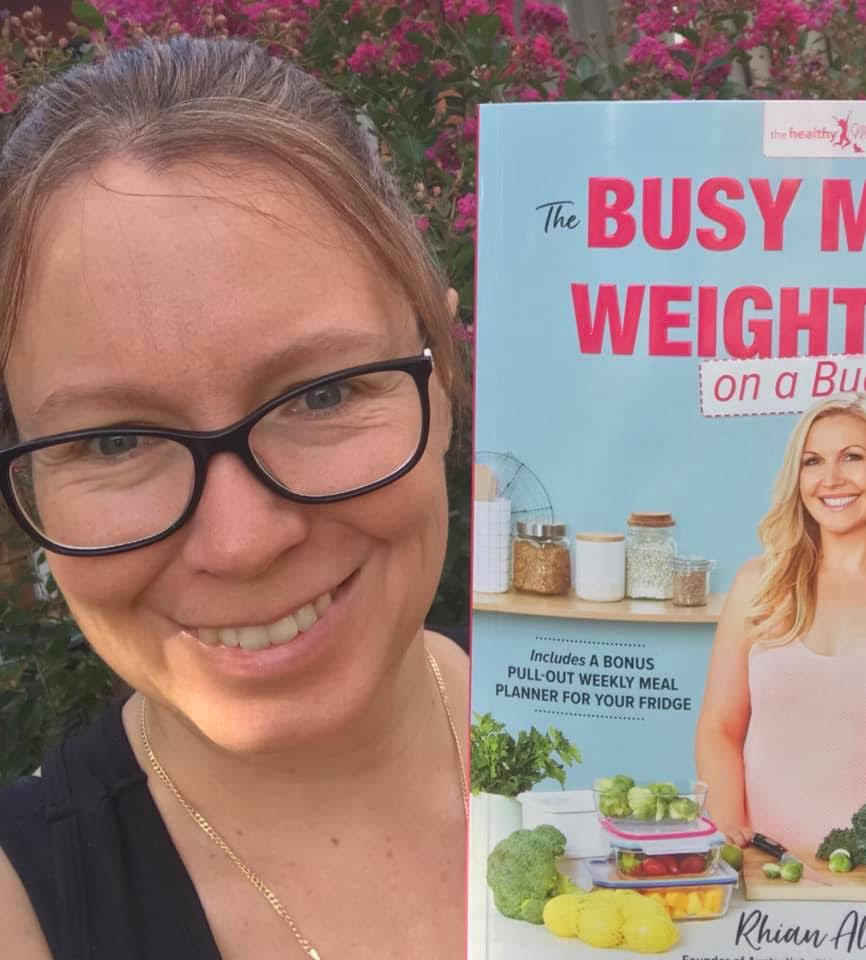 "OMG ! I love this book so much! So many recipes to choose including SMOOTHIE recipes! I also love all the handy tips and advice throughout the book."
Raisha Aarden – mum of 1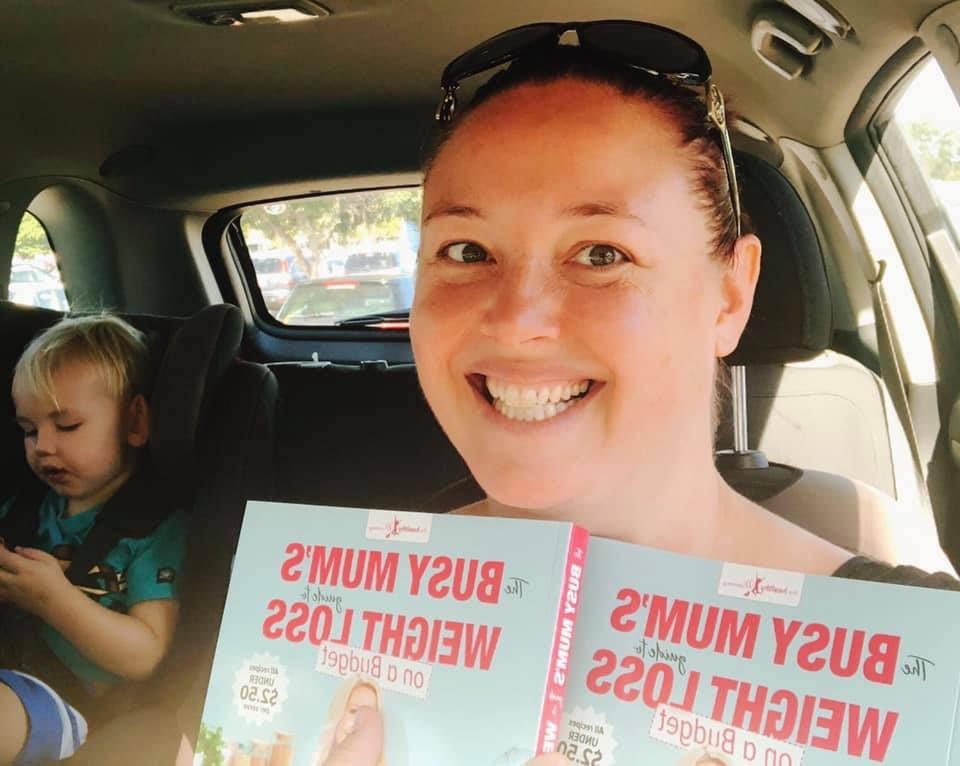 "As with last year's Healthy Mummy Cook Book I bought two copies!! One for me and one for my mum. 
I LOVE The Healthy Mummy recipes so much and it's fantastic that these recipes are all $2.50 and under per serve – great for families and great for our bank balances!
There are so many recipes I'm looking forward to making and sharing with my family and friends
I also got a nice surprise when I opened the book!! What a great idea to include the pull-out poster we can re-use time and again!"
Zena Mason – mum of 1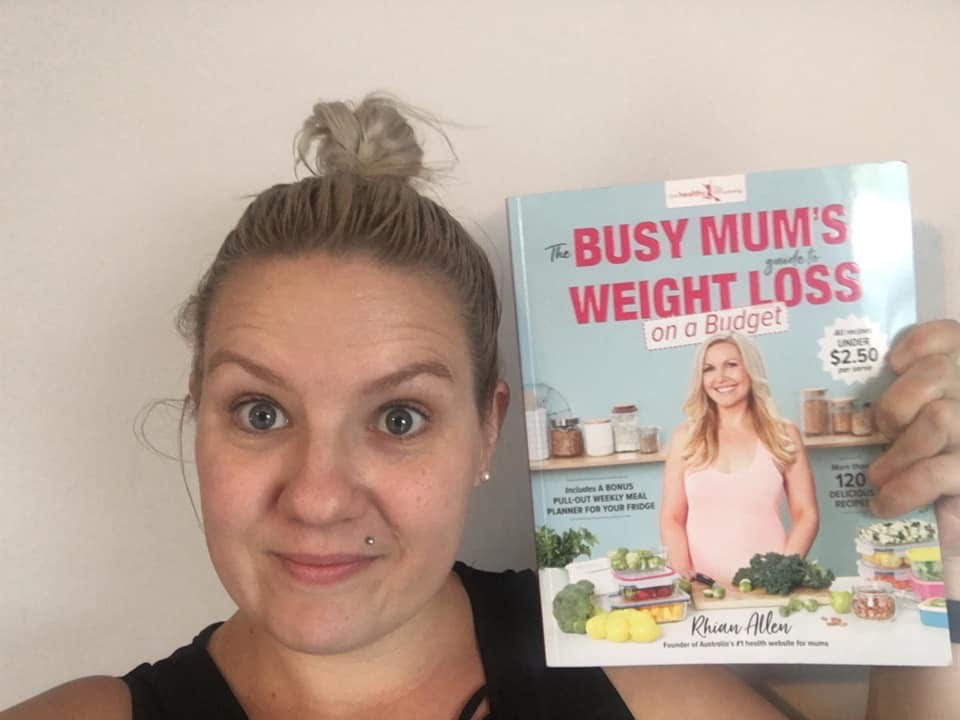 "What do I love?
There are heaps of tips on bulking meals, repeating meals, storing and what to have in the pantry. Love the hearty recipes and love love love the bonus pull out posters for the fridge."
Megan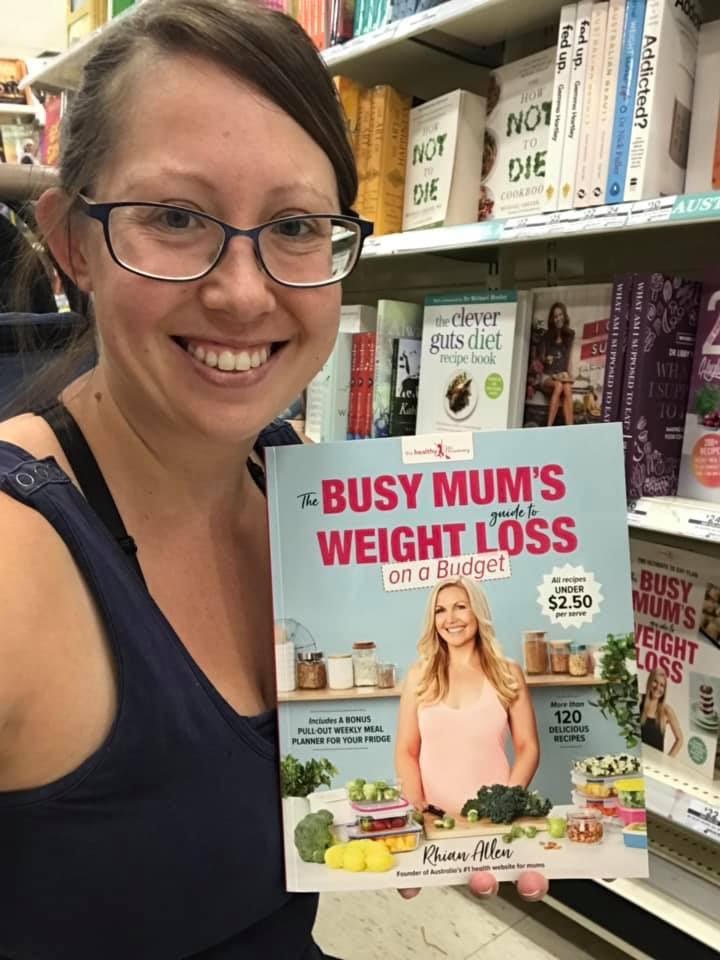 "Oh my gosh, I am in love!
I am digging the bulk cook recipes + pantry basics list!
Means I can cook only a couple of times a week, and have DIFFERENT meals with the same base! Helps my budget, keeps the family happy, and keeps me on track — WINNING!"
Jennifer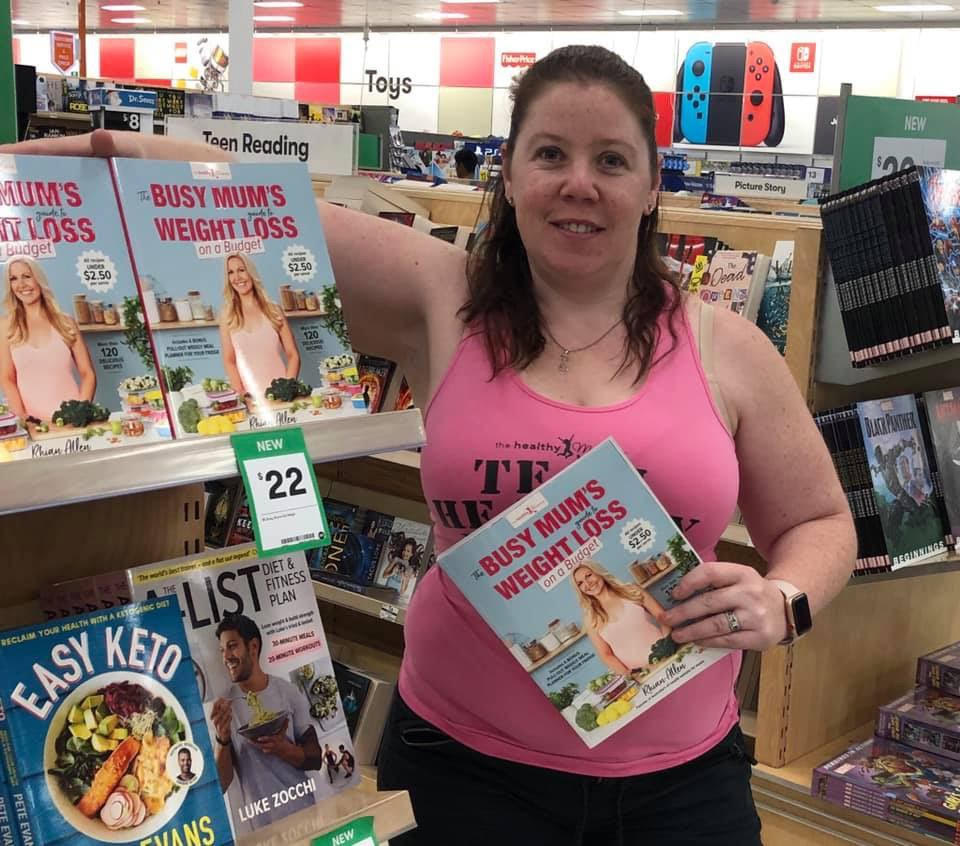 "How amazing is this book? The recipes, the pictures, the free insert planner! It is just divine. Every mums dream all in one simple place.
It's a great way to start, or even just refocus and get back on track. The pictures so inviting and meals on a budget who doesn't love that?"
Tatina – mum of 1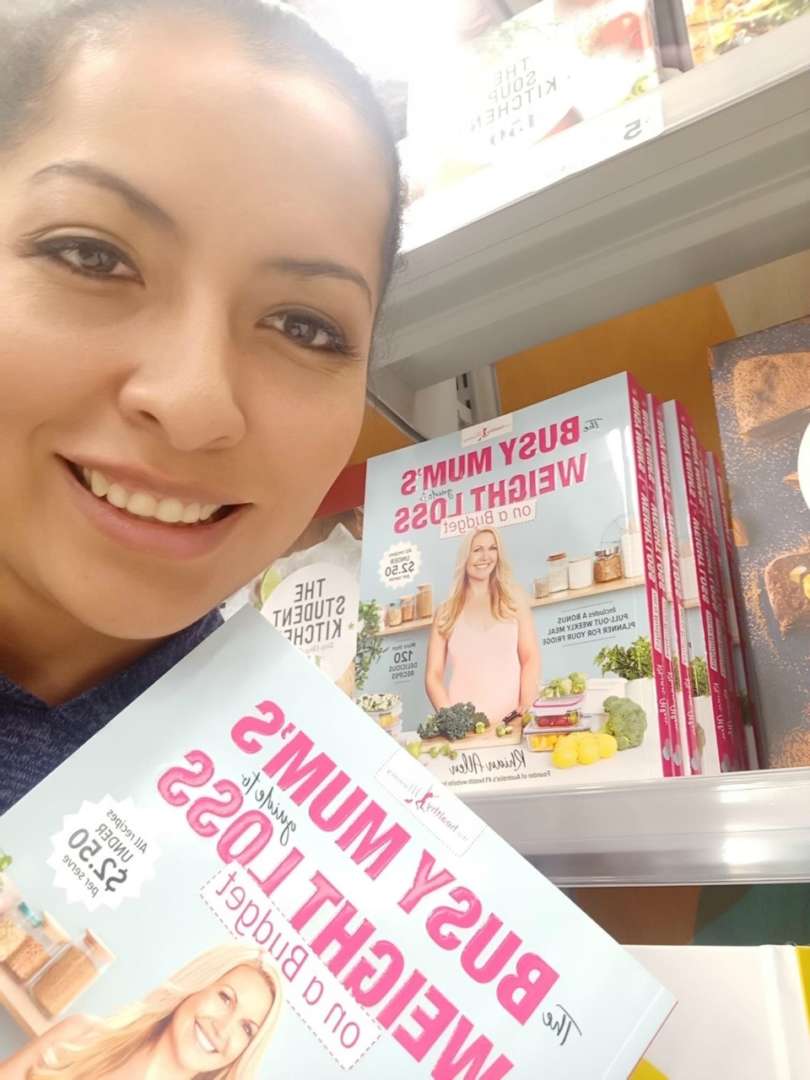 "OVER 120 recipes under $2.50 per serve!! How amazing is that! I am loving all the tips throughout the book, the swap and save ideas are great!  
I better not give too much away. Just go get it ladies it comes with a bonus pull out weekly meal planner for your fridge too. Love love love it! 
Rhian Allen congratulations on another amazing creation."
Emma Mirams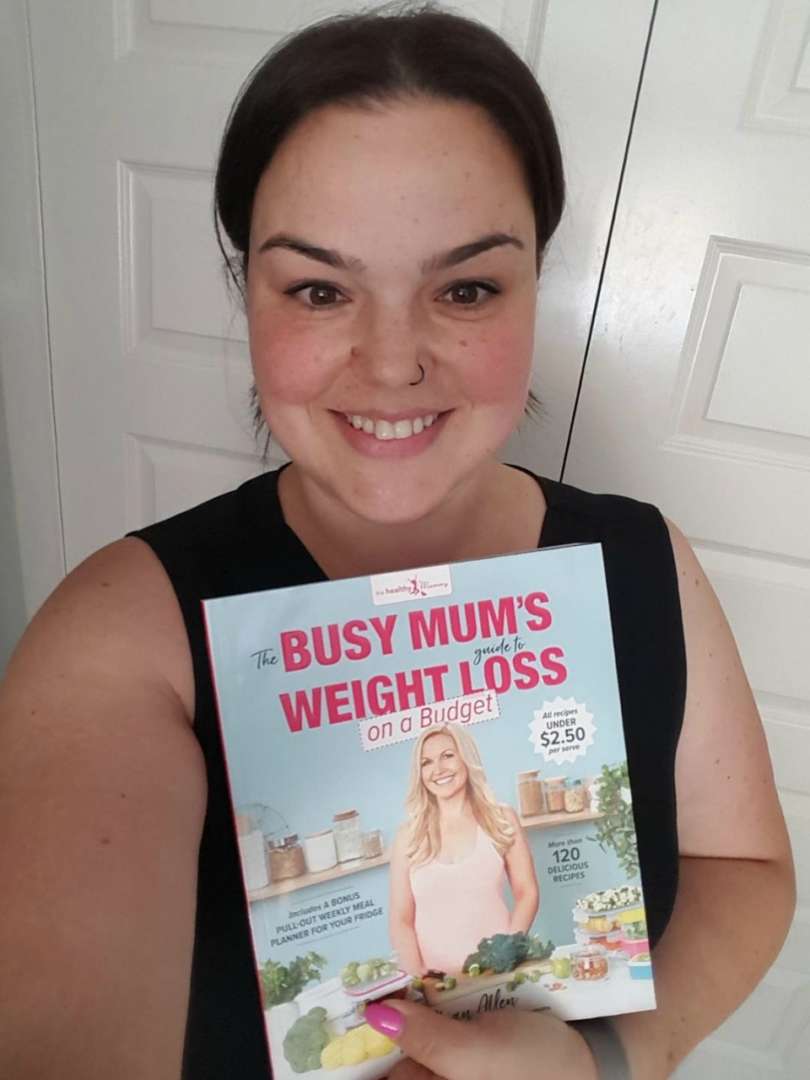 "Omg this is amazing… the recipes having a cost per serve breakdown and having so many easy to follow meals is fabulous.
I love the pull out reusable planners too!
A great addition to any Healthy Mummy's kitchen and would make a wonderful baby shower gift also!"
Megan – mum of 2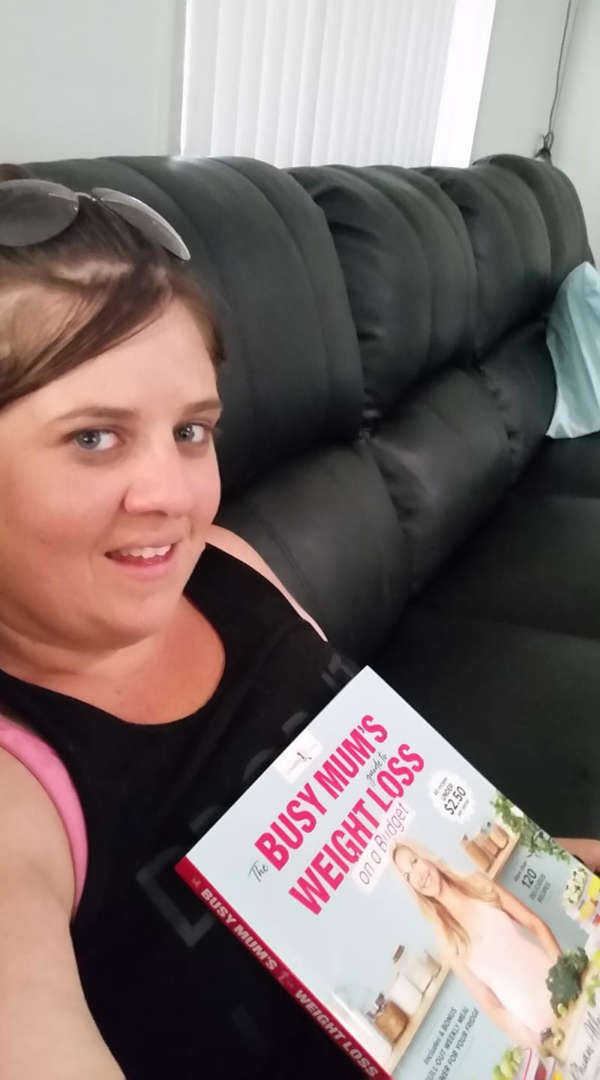 "What do you do when you're sick? Sit on the couch and read Rhian's new book.
I am constantly refining all my searches on The Healthy Mummy 28 Day Weight Loss Challenge App to 'budget friendly'. Now I have OVER 120 recipes right here that I can quickly flick through and EVERY single one of them is under $2.50 per serve."
Brooke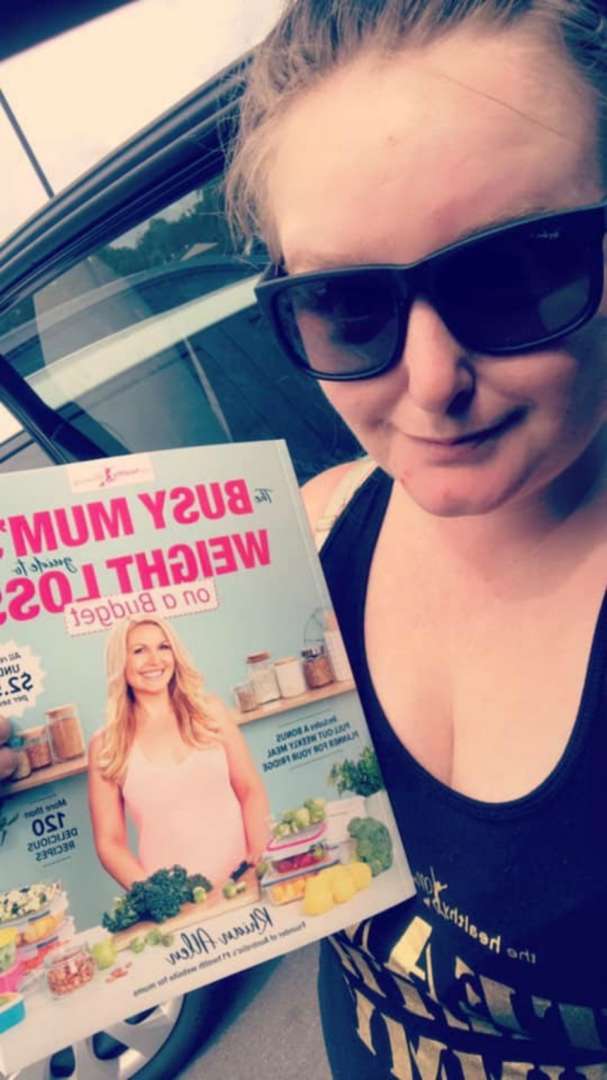 "I love the new book. The lift out dry-erase planner for the fridge is amazing and I love all of the new delicious looking budget friendly recipes.
I will definitely be cooking from it over the next few weeks".
If you are interested in losing weight and saving money on your weekly meals you will love this book. Order yours today.
ON SALE NOW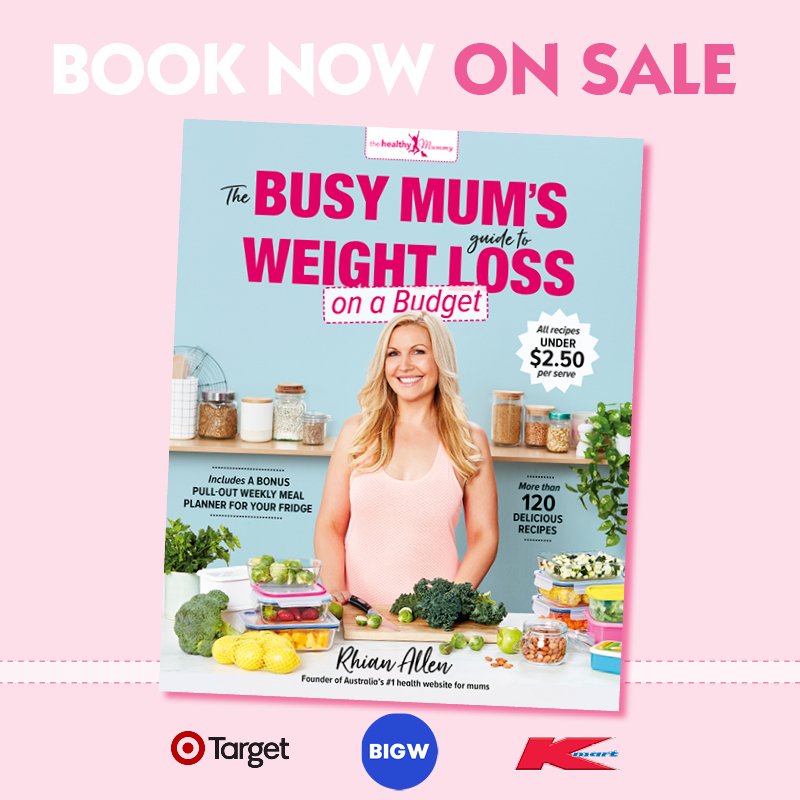 The Busy Mum's Guide to Losing Weight on a Budget book includes the BEST 120 BUDGET Healthy Mummy recipes (all under $2.50 a serve).
This must-have book will help you get healthy, shed the kilos and become a MASTER of the meal prep!
The recipes are easy, TASTY and family friendly – and MADE FOR BUSY MUMS!
PLUS, we have included a pull out weekly meal planner for your fridge to make the organisation that bit easier!
The Healthy Mummy is a movement in both Australia and the UK (and hopefully in the U.S, too as it is in the process of being launched this year), with women supporting one another on their journey to a happier and healthier lifestyle.