The Reviews are in! Mums LOVE the New Premium Smoothies!!!
The Healthy Mummy has launched a BRAND NEW Premium Meal Replacement Smoothie range! Some lucky Mums have got to try it first and the feedback to this Premium Smoothies is overwhelming: They absolutely LOVE IT!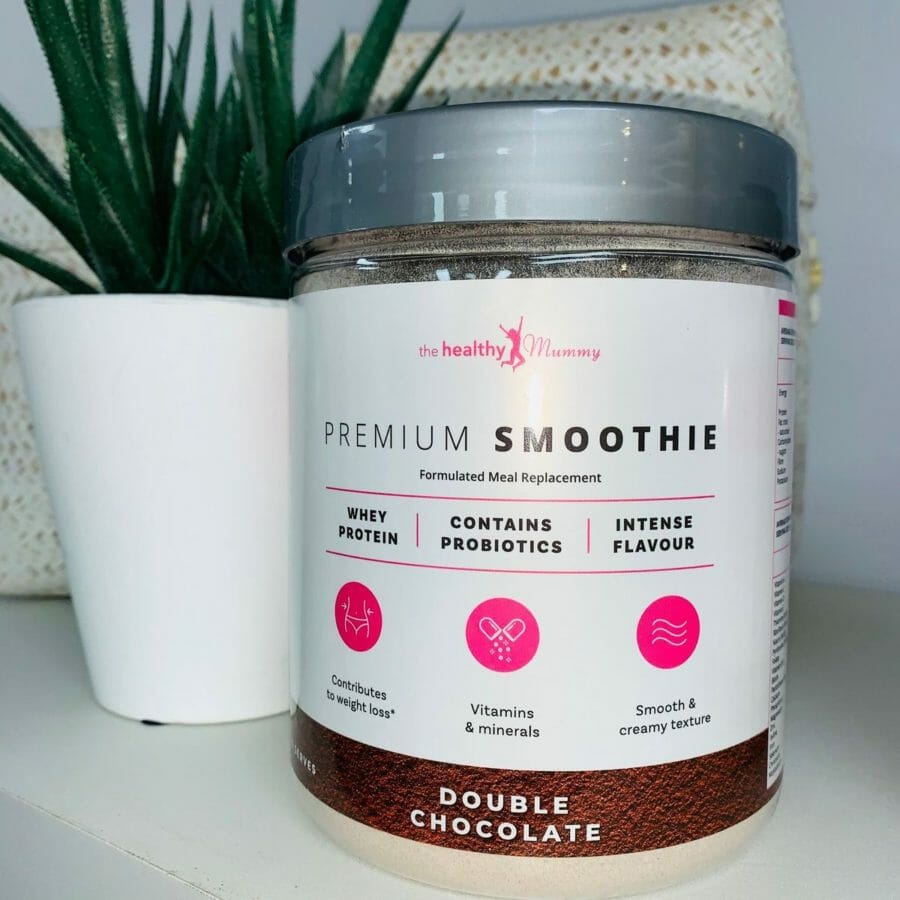 Find out what Real Mums are saying!
Bec says, "I am in loooove !!  Beautiful and smooth light and fluffy. Full feeling without the bloat! Its a 10 out of 10 from me. Fabulous work team, you have done it again!"

Mel says, "OMG. I'm the biggest chocolate lover and I'm calling it, this is the most AMAZING Smoothie I have ever tasted."

Yan says, "Yum Good Afternoon Expresso! This one smells and tastes amazing!! So Smooth & Creamy. True to its word delicious. Did I say filling!! 
The New Premium Smoothie Range
The Standard Healthy Mummy Smoothie range has helped thousands of mums lose weight for the past 10 years, and this New Premium Smoothie Range is not replacing it. There are some key ingredient differences and is just an alternative option to the standard range.
What are the differences?
The standard Healthy Mummy Smoothie is a plant-based meal replacement smoothie (with 22 vitamins and minerals) and is a high fibre and high protein product but occasionally, mums who are not used to a plant-based protein or high fibre meal replacement have said they would prefer a smoother, creamier texture.
The Premium Smoothie contains the new Healthy Mummy premium protein blend which is predominantly whey-based.  The whey protein delivers a very smooth and creamy texture and is a completely new and different formula. 
The Premium Smoothie also has a much more intense flavour so there is no need to add any additional ingredients, just shake it up in your favourite shaker and off you go. 
It delivers 23 vitamins and minerals, is high in protein, high fibre and additional to the standard smoothie also provides the health benefits of probiotics.
Our New Premium Range comes in 6 delicious flavours and are under 250 calories per serve! 
Hear what Real Mums are saying about it!
Laura Jane from Canberra loved how it kept her full with no bloating!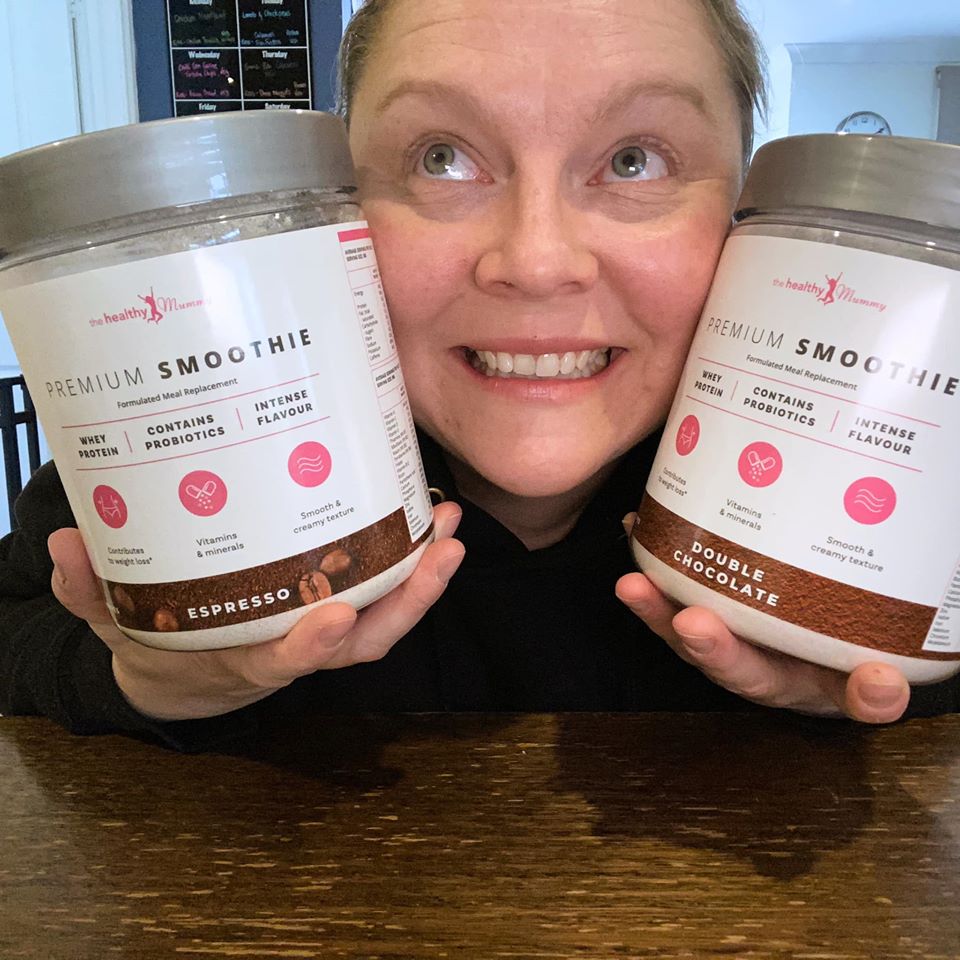 Laura Jane said, "OMG! The Healthy Mummy has NEXT LEVELED it with this new PREMIUM Smoothie range!"
"A Whey based Protein meal replacement, these are FULL of flavour, creamy and FLUFFY! It kept me full all morning without any uncomfortable bloating! With these smoothies being high protein AND low carb they are going to be an ESSENTIAL part of my day!"
Mum of three Julie from NSW has fallen in love with the Espresso flavour!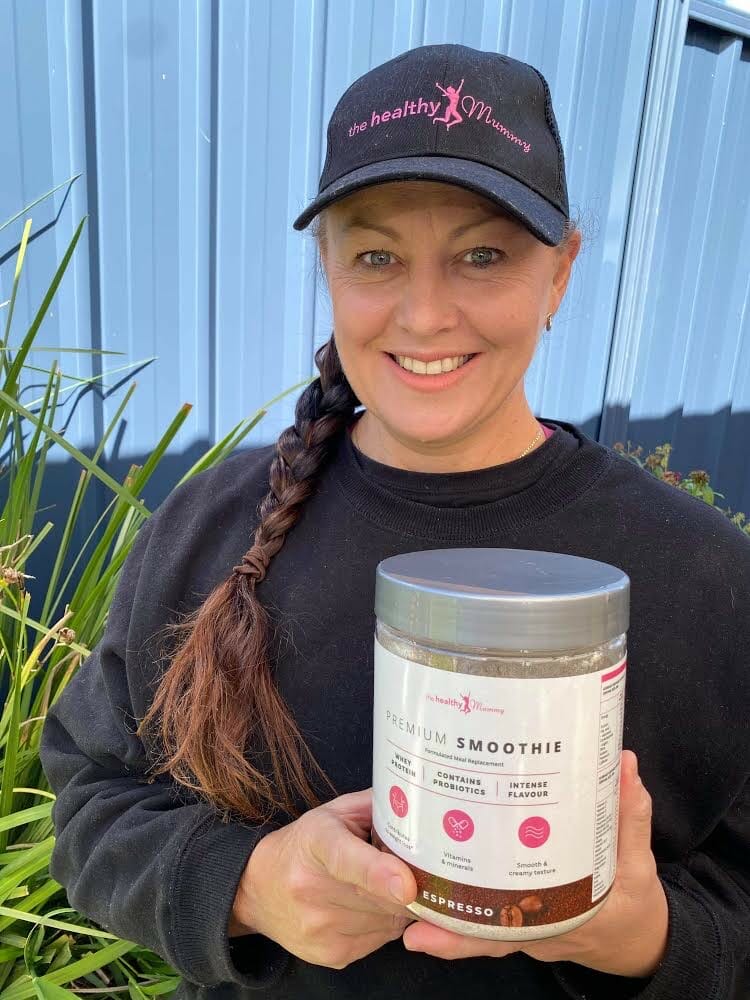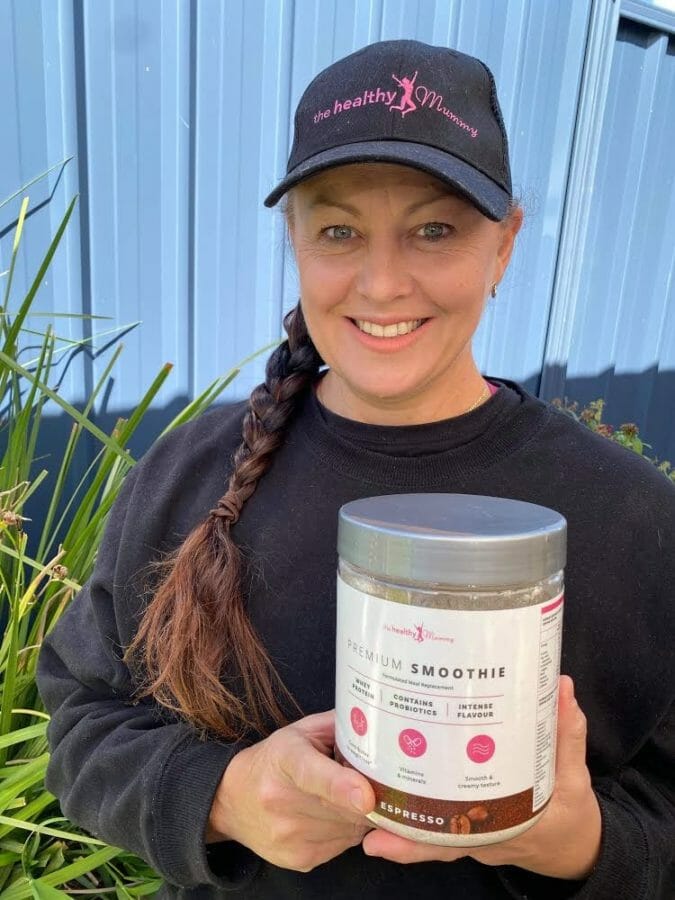 Julie says "I am Super excited that I can SHAKE & GO with the new Premium Smoothies! These are SUPER creamy and have a SMOOTH AMAZING flavour. If you love iced coffee then you'll LOVE the Espresso flavour!!!
The Healthy Mummy Smoothies have really helped me and contributed to my weight loss journey. The new Premium range will definitely hit the spot to help me maintain and stick to my goals! This is a game-changer!"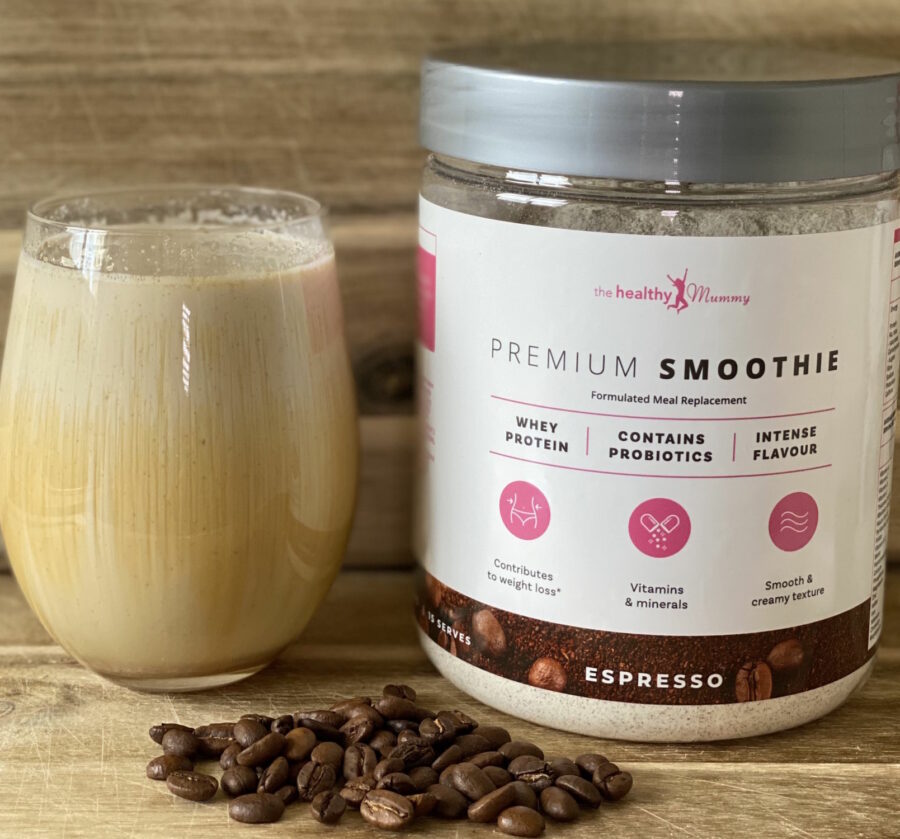 Mum of 2 Cicily has found her new go-to breakfast.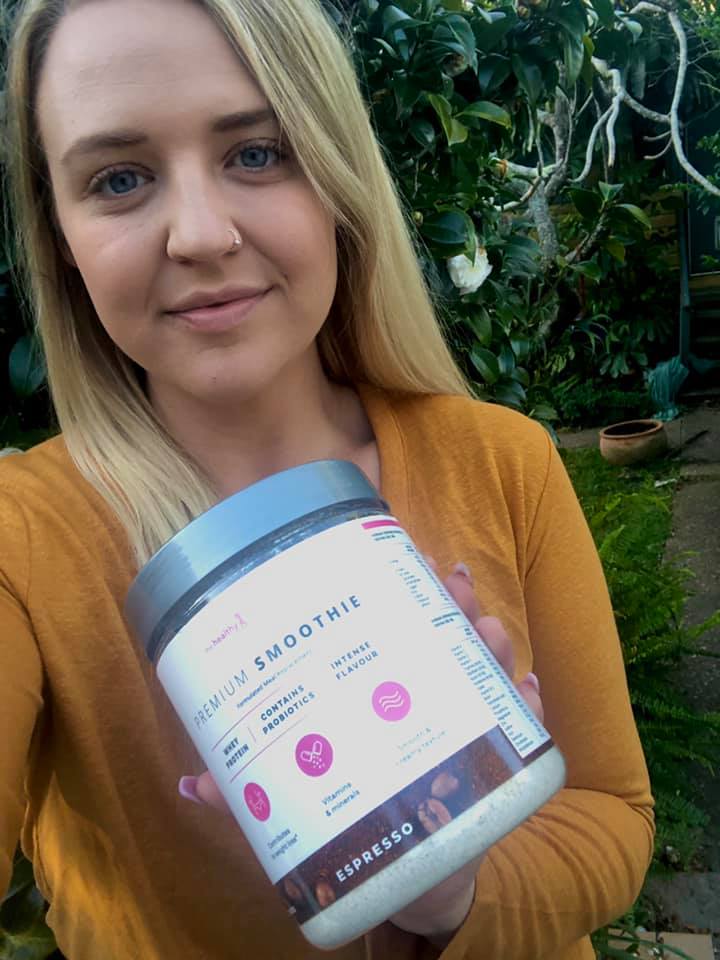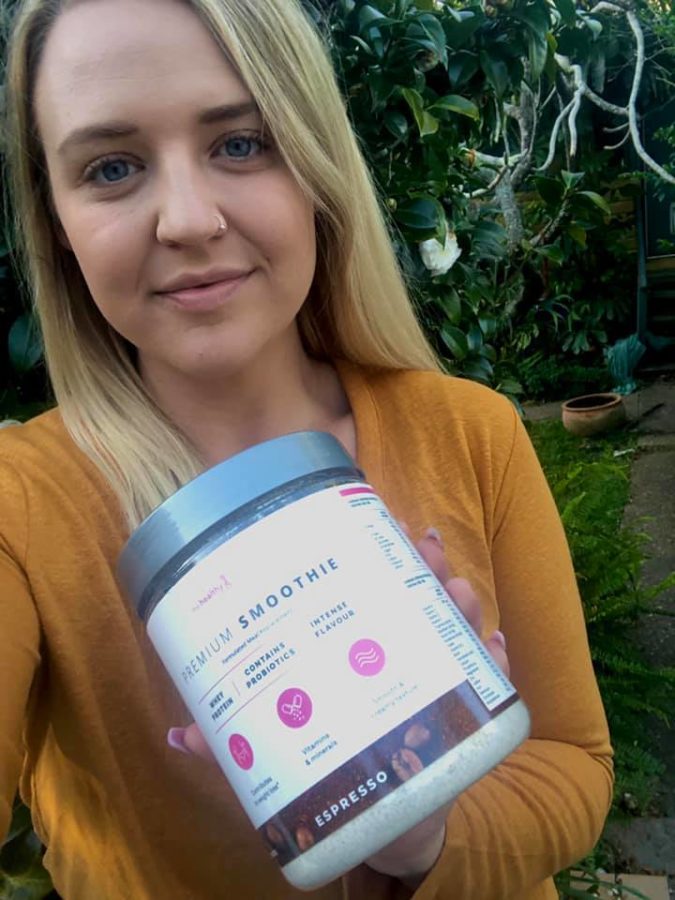 Cicily says, "Soo in love with the new Premium Smoothies. The flavour is amazing! And the texture is so creamy and perfectly fluffy. Plus I absolutely loveee how it's packed with probiotics!
These are my new go to breakfast and lunch!!"
Lauren Kolstad is loving the convenience and that full feeling!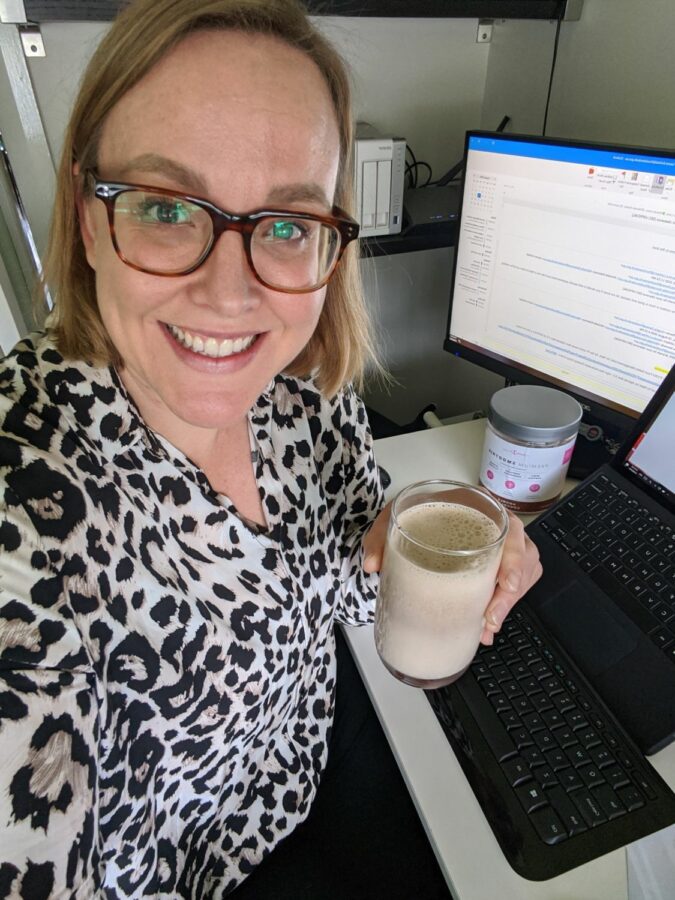 Lauren says "I've been a long time fan of the Healthy Mummy Smoothies but the new Premium Smoothies are next level. So creamy and delish!
I love that I can just add the mix to a shaker of milk and it keeps my full for hours – it means I can stay on track when I have no meal prep. Perfect for workdays where I don't have the time to think, let alone make a snack or lunch."

Mum of two Kaitie is a big fan of the intense flavours.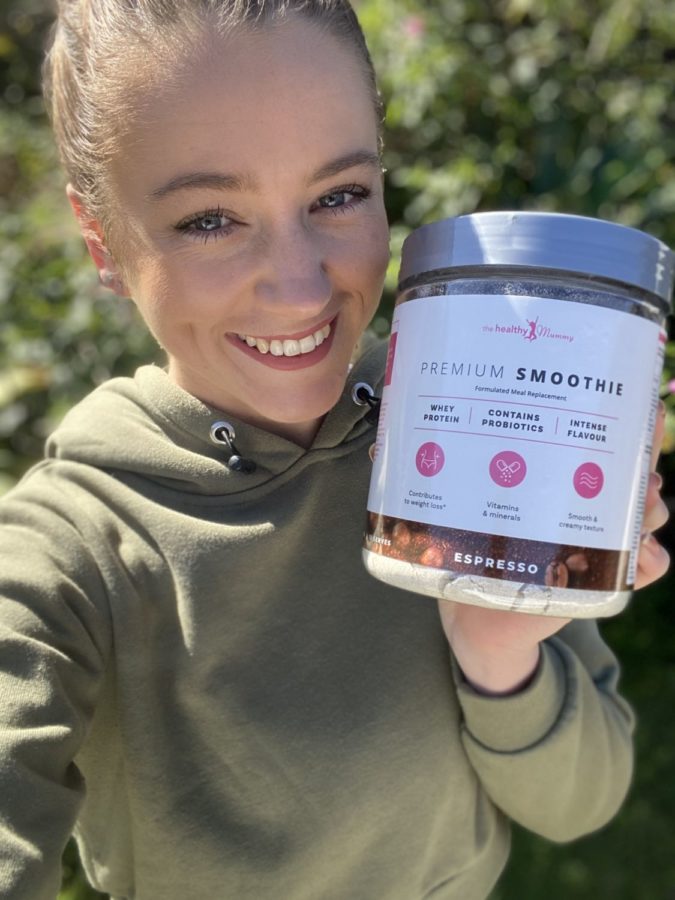 Kaitie says, "Oh my goodness… It's love at first sip! The brand new Healthy Mummy Premium Smoothies are next level amazing! So quick and easy to make, simply add milk and smoothie mix to a shaker, shake and go! They have an intense flavour with a smooth and creamy texture.
I love the fact they are packed full of probiotics, vitamins, minerals and they have a huge 26 grams of protein per serve to help keep you fuller for longer. 
These are perfect for busy mums, always on the run! A big thumbs up from me."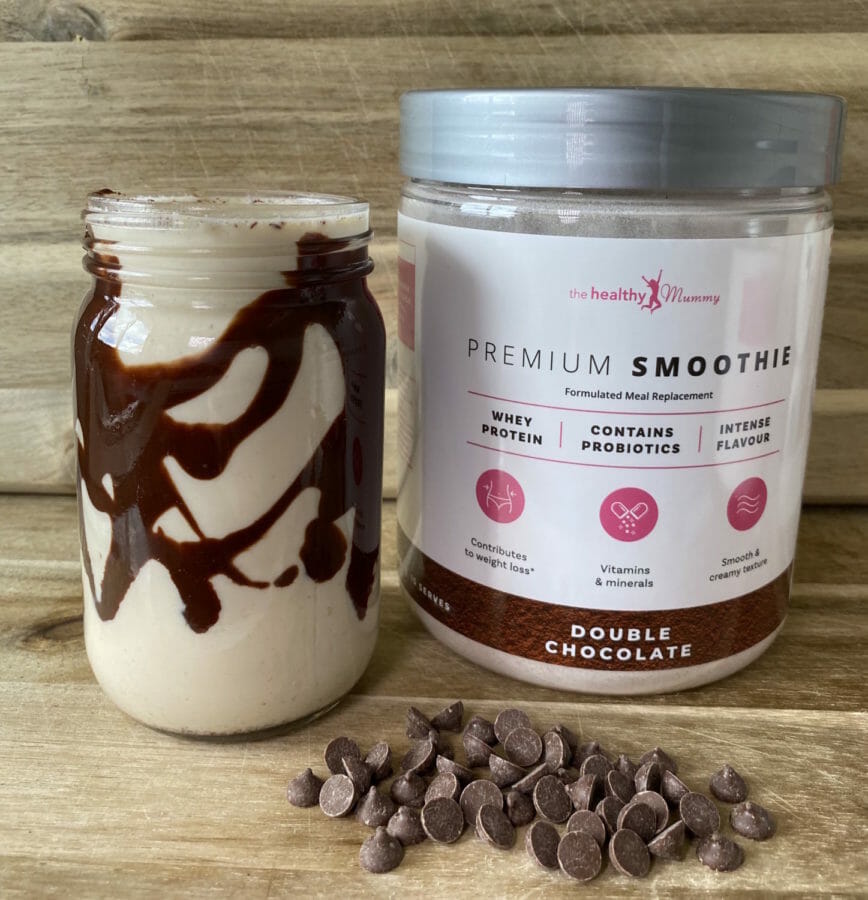 Sascha Farley thinks they more than stand up to the hype.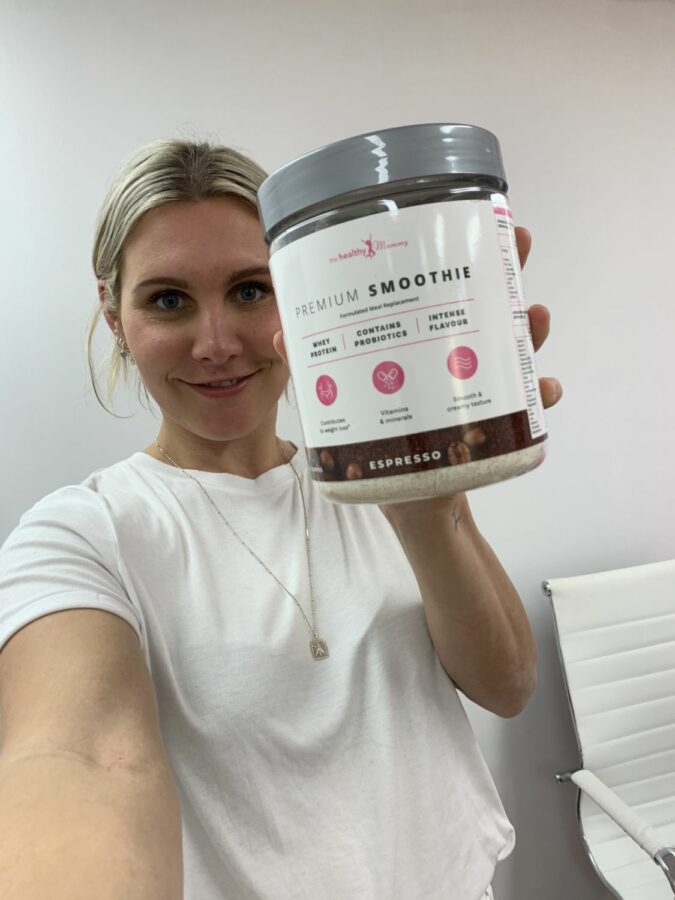 Sascha says "I actually have no words!! These new Premium Smoothies are literally everything they say they are! Creamy and smooth, even just shaken with milk. Flavour is ON point and they're so filling!!"

Mum Samara Rochelle Khoury is blown away by the taste.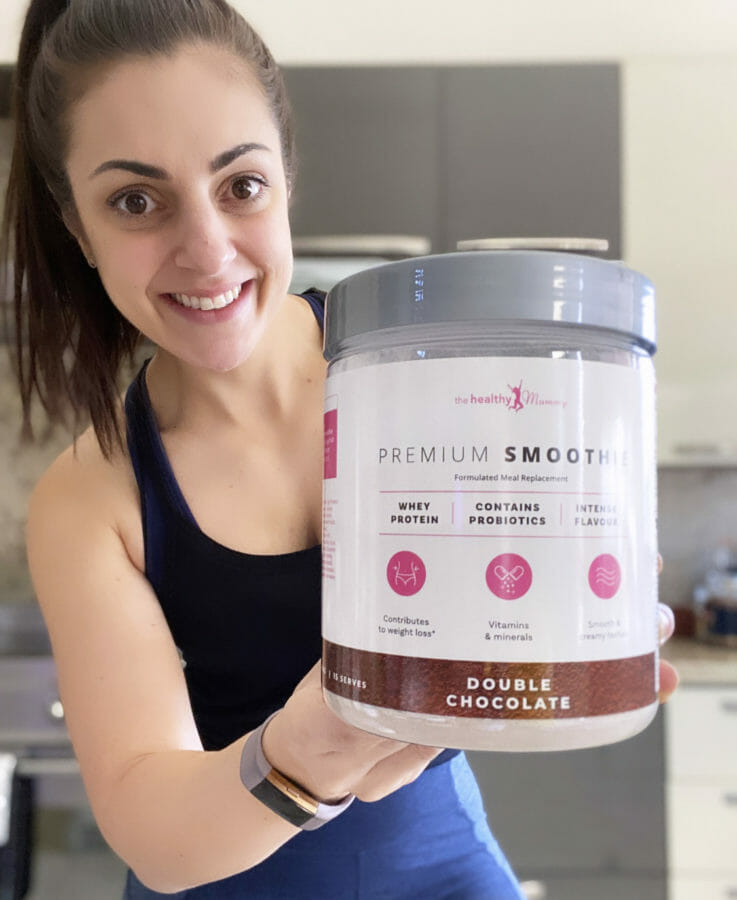 Samara says, "The new PREMIUM smoothies – WOW! This is the smoothest, creamiest meal replacement shake I have EVER tasted! Absolutely full of flavour and delicious! So easy to make and have on the go as there's no need to add any extra ingredients. YUM!!
Sue Hixon is another Espresso fan!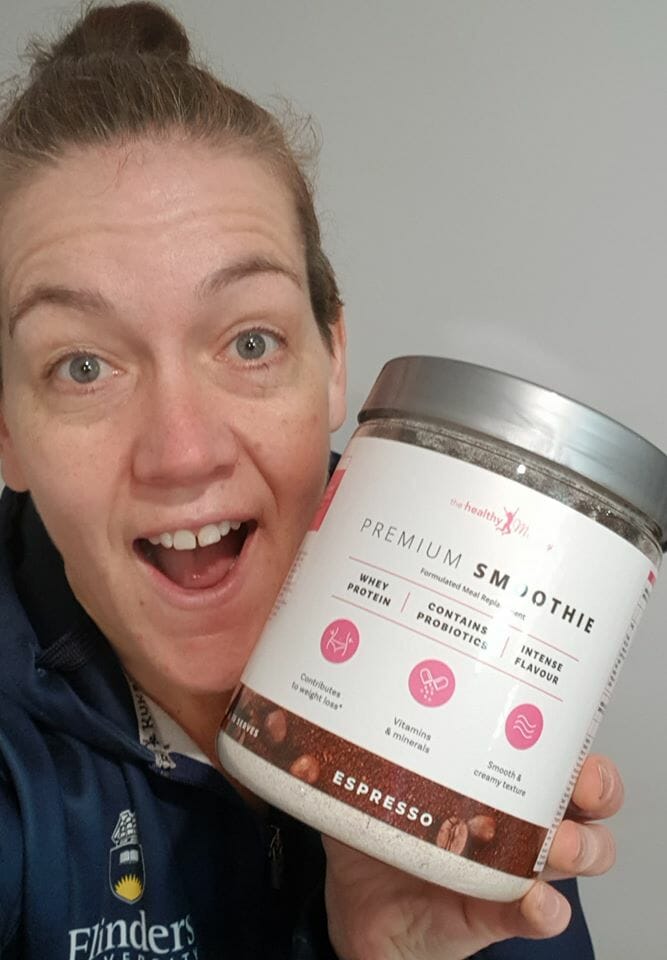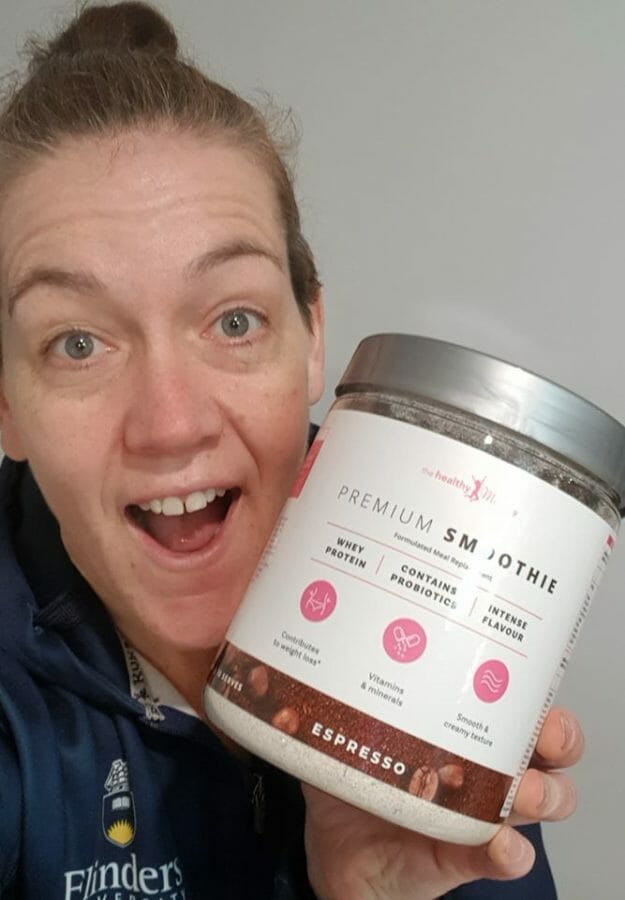 Sue says, "Yum!! When coffee is life, you need Espresso Premium Smoothies from Healthy Mummy! Stacked with probiotics, vitamins and minerals – such that it's a complete meal replacement, you know you're getting all the right things to support your weight loss!

I love the simplicity of this, it takes no time at all to make and is so easy to grab and go when time gets the better of you, and let's be honest, as Mums, it often does! Simple was great. 1 frozen banana, lots of ice, almond milk and the new Premium Espresso Smoothie Mix! Thick, creamy and definitely can taste the coffee without it being too sweet! Can't wait to try some other flavour combos now."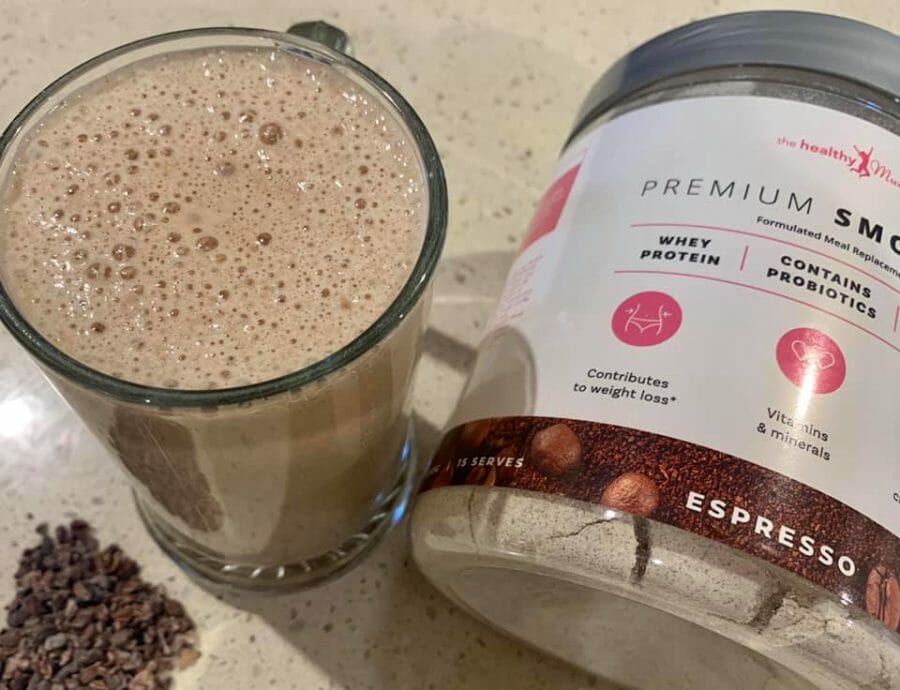 Can't wait to try them for yourself!! Get in quick and get yours today! for more smoothie recipes try this apple smoothie recipe!
Reasons to Love the New Premium Smoothies
Protein blend with 80% whey protein
Insanely creamy and smoother formula
23 vitamins and minerals
Probiotics for enhanced gut health
Intense flavour
Just shake and go – DELISH!
No artificial colours, flavours or preservatives
Join our next 28 Day Weight Loss Challenge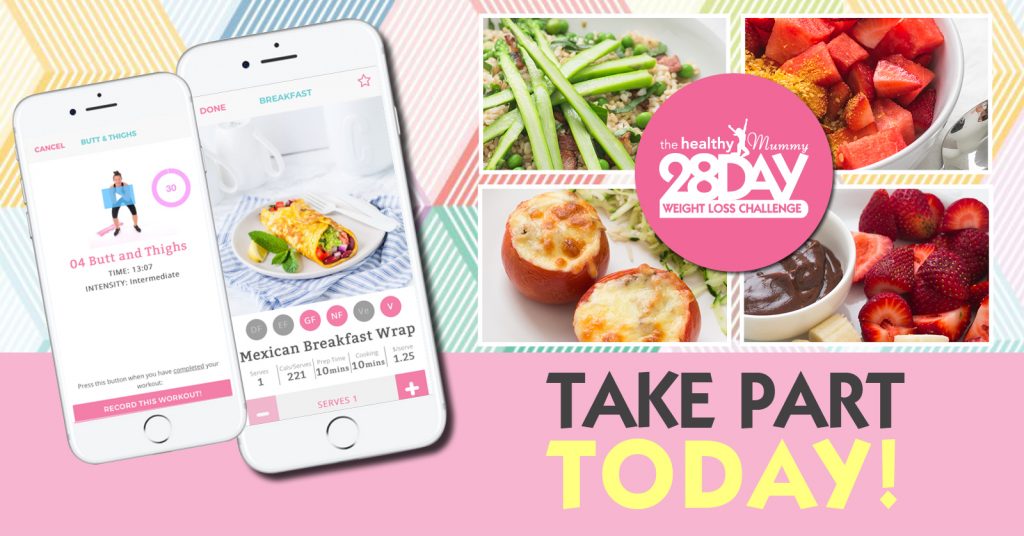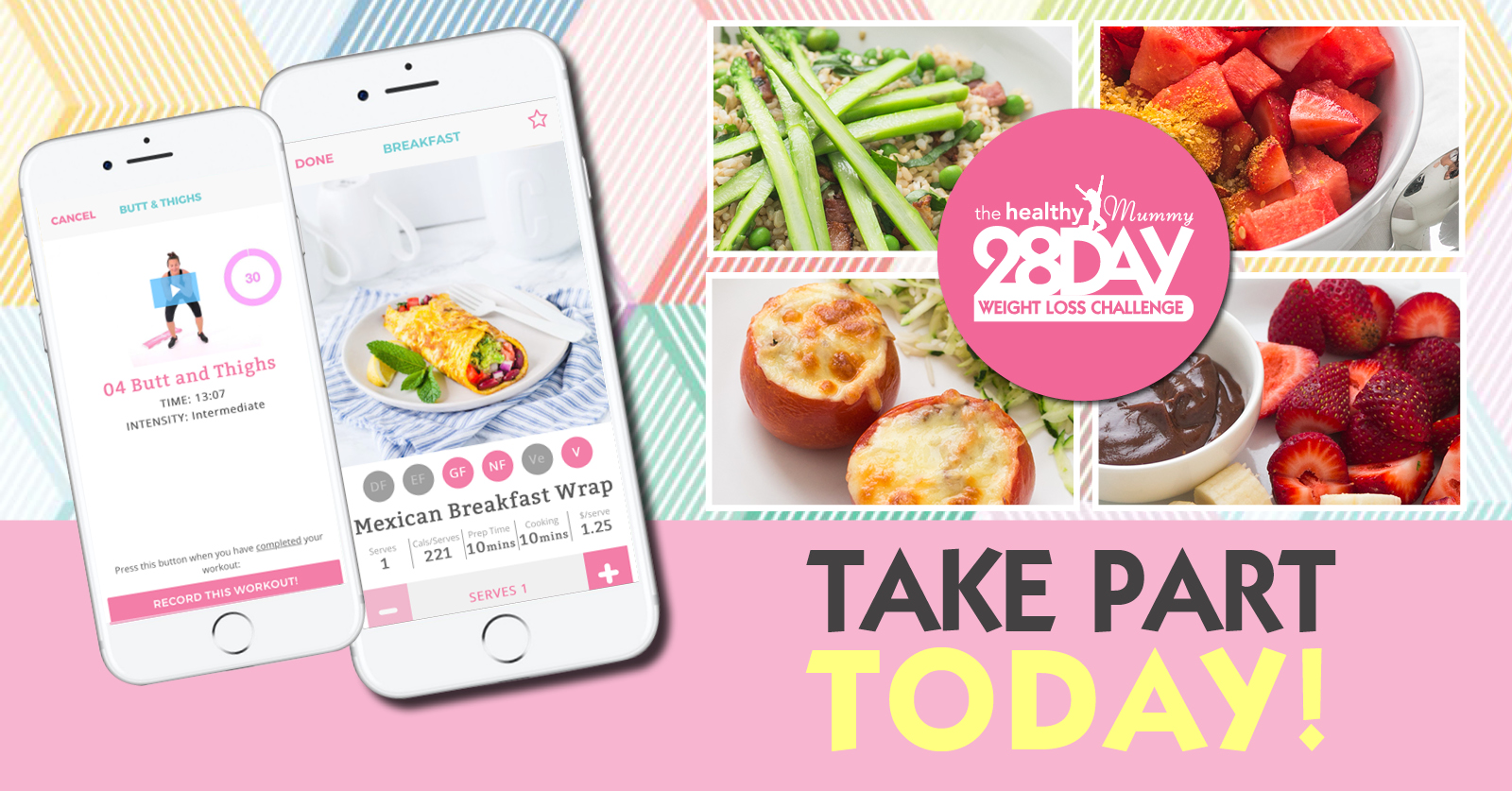 The Healthy Mummy exists to help tired, busy mums like you SHIFT THE BABY WEIGHT and REACH YOUR GOAL WEIGHT.
Join the 28 Day Weight Loss Challenge and have 4,000 recipes at your disposal!
The 28 Day Weight Loss Challenge is an affordable, breastfeeding-friendly and realistic program that helps mums tackle their diet and improve their overall health through weekly (and customisable) meal plans, at-home exercises and 24/7 social support.
Our Challenge entails:
28 days of at home exercise routines (no gym needed) – with video instruction
Customisable and breastfeeding friendly meal plans
Time-efficient exercises for busy mums – under 30 mins
Challenge combines Pilates exercises with interval and circuit training (HIIT)
Suitable for basic to advanced fitness levels
Home to thousands of EASY-TO-MAKE recipes!
JOIN THE 28 DAY WEIGHT LOSS CHALLENGE HERE!