Ronan Keating On His Wife's Pregnancy Sickness: 'Storm Was In The Hedge'
It doesn't matter how rich or famous you are – NO ONE is exempt from getting pregnancy sickness, as Ronan Keating and his wife Storm know all too well…
The Aussie beauty, who is expecting her first child with the former Boyzone star, appeared on British TV show Loose Women with her husband and opened up about her pregnancy nausea!
Life In The Fast Lane
"I was on tour in September in the UK and we were driving from Plymouth to Bournemouth and the morning sickness was so bad for Storm," Ronan, 39, says.
"We had to pull over on the motorway and she climbed out of the car and climbed into the hedge and lay down on the motorway in the hedge for 15 minutes."
"I was there for 15 minutes. I just crawled into the grass and lay down, in the grass," Storm added.
"I literally crawled, not just a figure of speech. I said just 'Don't touch me'. Ronan just walked the dog up the side of the motorway."
"If anyone saw me that day on my own, walking a dog on the motorway…Storm was in the hedge," Ronan joked.
Big Baby
But despite the initial sickness, Storm, 35, says she has been enjoying her pregnancy but is starting to feel the effects of carrying around her baby – because her bump is so huge.
"They've [the midwives] taken the due date as far forward as they possibly can and it's still oversized," she says.
Ronan added: "I think it's a big baby. I was 10 pounds something."
The couple say they can't wait to meet their little one, with Storm adding: "I cannot tell you how excited I am. Every time I see Ronan with his kids I fall more and more in love. He is the most incredible father. Everyone can see the relationship he has with his kids."
Ronan is dad to his kids Jack, 17, Missy, 15, and 11-year-old Ali from his previous marriage.
We also can't wait to see pics of the new addition!
The Healthy Mummy Smoothie For Pregnancy Sickness
If you are suffering from morning sickness and find eating food difficult – our Healthy Mummy smoothie is a great way to nourish your body. Purchase yours here.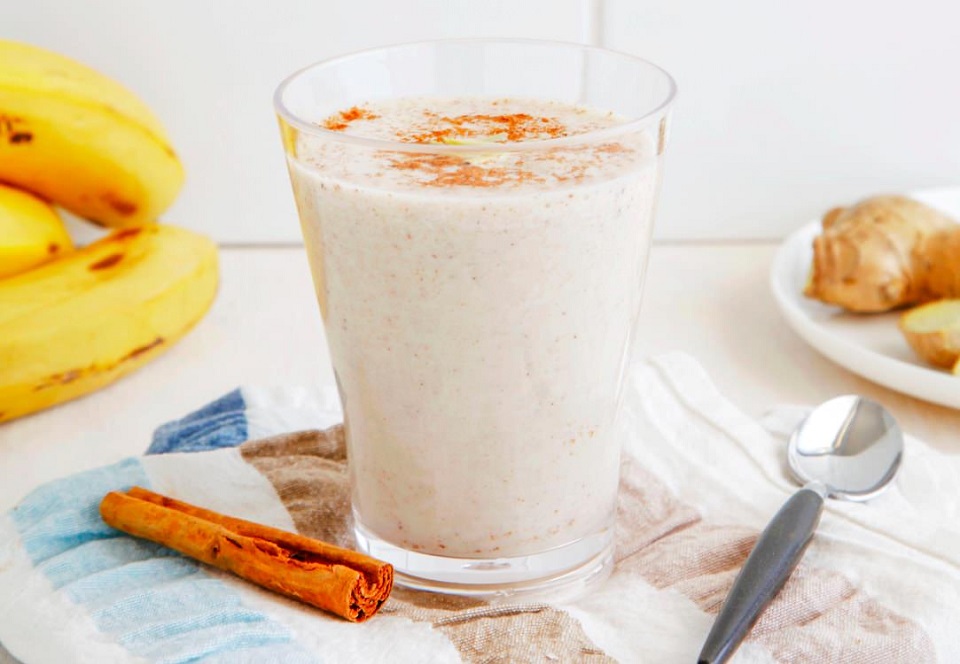 It's designed to complement, not replace, your prenatal vitamin intake. Our nutritionists ensured that the vitamins and minerals in the smoothie are at a low level so there is no risk of doubling up on any pregnancy vitamins.
How Can The Pregnancy Smoothie Help?
HEALTHY INCREASED CALORIES – Additional nutrients and calories are needed in pregnancy to support the mum and the baby – and the smoothie is a convenient and tasty way to increase your calories in pregnancy whilst nourishing your body.
MORNING SICKNESS – If you are suffering from morning sickness and find eating food difficult – the smoothie is a great way to nourish your body with a easy to drink smoothie- it also contains ginger.
TIREDNESS – If you are feeling exhausted, the smoothie is a nutrient dense snack high in protein, B vitamins and low constipation iron to help keep energy levels up.
CONVENIENT- if you are struggling to find the time or energy to eat nutrient dense and healthy foods then the smoothie will be a great help. You could also have it as a quick breakfast by adding fruit, oats and vegetables to your smoothie to further increase calories.
PROTEIN & CALCIUM – It is ideal as a high-protein, high-calcium snack in pregnancy with each smoothie giving you 30% of your protein needs.
You can download the Pregnancy Smoothie Label here.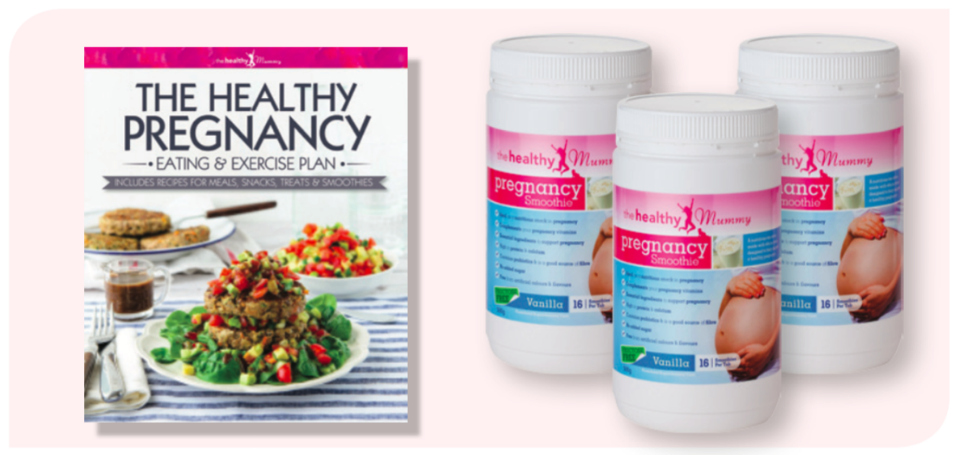 If you'd like to find our more about our Healthy Pregnancy Smoothie click HERE.