Same-sex couple Claire Eden-McIlroy and Steph Eden McIlroy have opened up about how they both breastfeed their newborn daughter.
Breastfeeding Mamas
New mum Claire gave birth to LJ in January, after conceiving via a sperm donor, but her partner Steph also wanted to also be involved with breastfeeding their baby girl.
Lesbian Couple Take Turns Breastfeeding Baby In Photos To Raise Awareness For Same-Sex Couples https://t.co/uMJj463x53 pic.twitter.com/pSCIJA7fYX

— Simply Baby Names (@simplybabynames) March 2, 2017
And just because she hadn't carried their daughter, it didn't mean Steph couldn't help nurse.
She began using a hospital grade pump to stimulate her breasts every two hours for ten minutes a time, and she also started taking a herb called fenugreek, which is believed to trigger the hormone that creates milk production.
"It's totally natural and comfortable and something we do every day in our house and we wanted to raise awareness of same sex couples," Claire tells the Daily Mail.
"Even without carrying a child you can still nourish and feed your child from your body."
Steph's goal is to feed four-week-old LJ twice a day – once in the morning and once at night.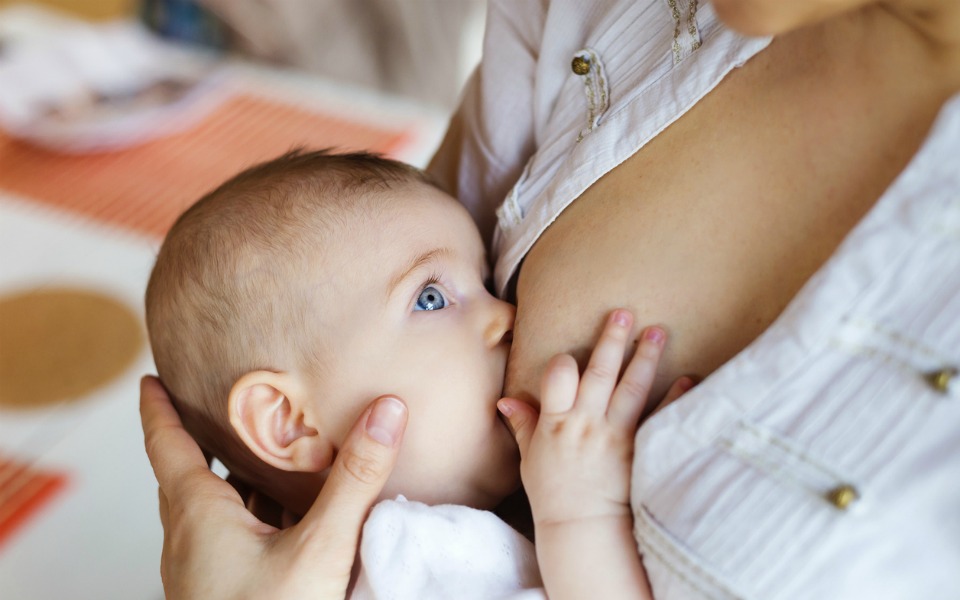 'You Don't Need To Be Birth Mother To Breastfeed'
The pair recently took part in a photo-shoot with Melbourne photographer Lacey Barratt.
"I needed naked bodies to photograph and these ladies came forward and allowed me to photograph them as part of the project," Lacey told the publication.
"I just felt like it was important to share two women breastfeeding their daughter, so many people don't know that if you don't give birth that you can still breastfeed."
Lacey originally shared the photograph of the two new mums on her social media with the caption, "Can we talk about breastfeeding and same sex couples of a minute?"
"Can we talk about how NORMAL this should be? Having a desire to share the responsibility with your partner is normal and POSSIBLE.
"Ladies, did you know, that you DO NOT have to be the birth mother in order to breastfeed? Adoptive parents, surrogacy parents, you can breastfeed your baby!
"Same sex male couples, did you know that you can find a woman to wet nurse your baby? Have donor milk? SNS (Supplemental Nursing System)? The possibilities are endless, and should be respected as a heterosexual couple is… Equality is deserved by everyone."
Increasing Your Milk Supply With The Healthy Mummy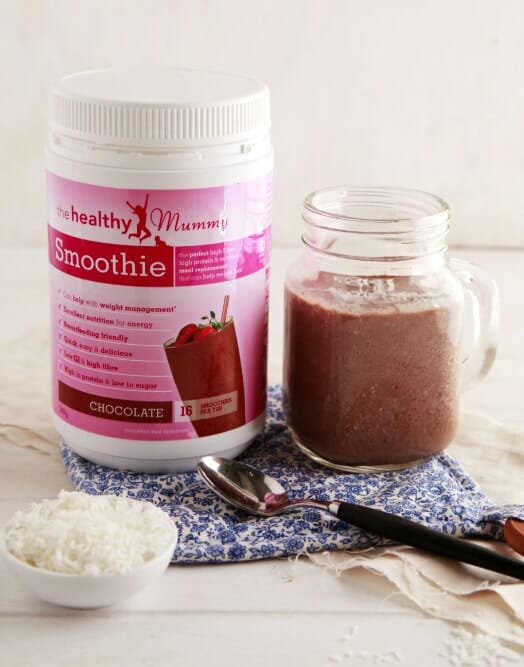 There is often a lot of discussion with breastfeeding mothers about their concerns with their milk supply. More specifically, the lack of their milk supply.
The Healthy Mummy smoothie mix (which has been created to be breastfeeding friendly) already contains lactation boosting herbs such as fenugreek and ginger.
To turn your smoothie into a serious milk boosting machine try adding cashews which contain calcium and iron – particularly important to consume whilst breastfeeding.
Sesame seeds are also noted as a galactogogue (lactation booster), as they are high in calcium and oestrogenic properties.
***PLEASE NOTE: If you are concerned with your breast milk supply, you should always contact your healthcare professional or lactation nurse. For more information, head to the Australian Breastfeeding Association's website.***
Did you know ALL of the Healthy Mummy Smoothies are breastfeeding friendly?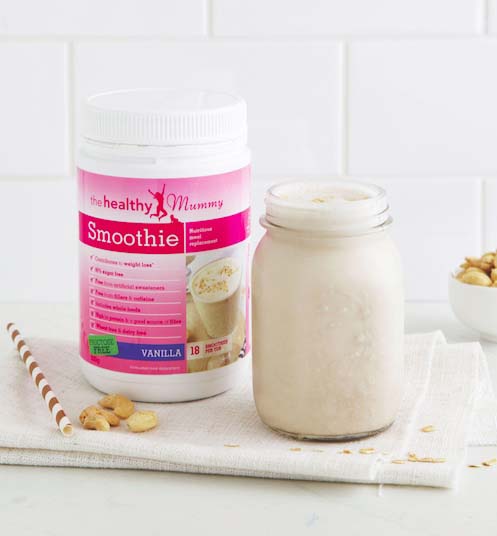 Transform your breakfast into a breast milk boosting meal with The Healthy Mummy smoothie mix and this delicious recipe. The Healthy Mummy smoothie mix  (which has been created to be breastfeeding friendly) already contains lactation boosting herbs such as fenugreek and ginger. Combine the mix with a few other milk boosting ingredients, including cashews, sesame seeds and oatmeal, and you've got the ultimate lactation treat.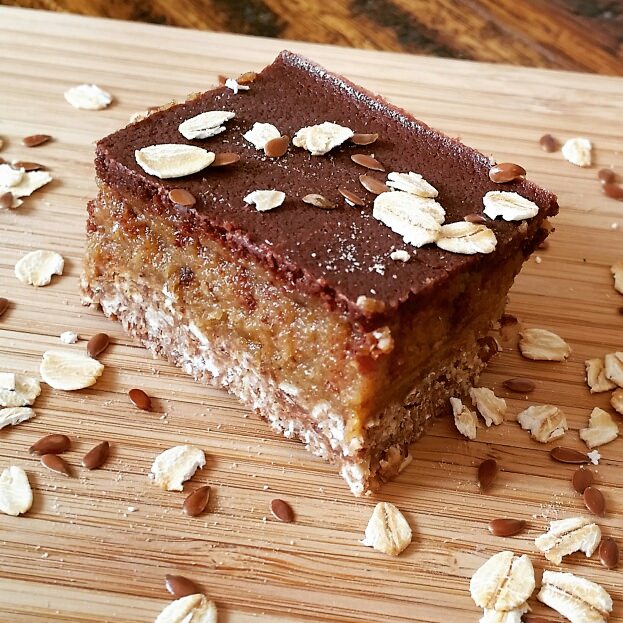 Another delicious and healthy treat that can help increase your breast milk supply is our Caramel Slice. While Caramel slice is known for being indulgent, full of fat and loaded with calories and sugar, our version is not only good for you – it also contains ingredients known to support healthy lactation!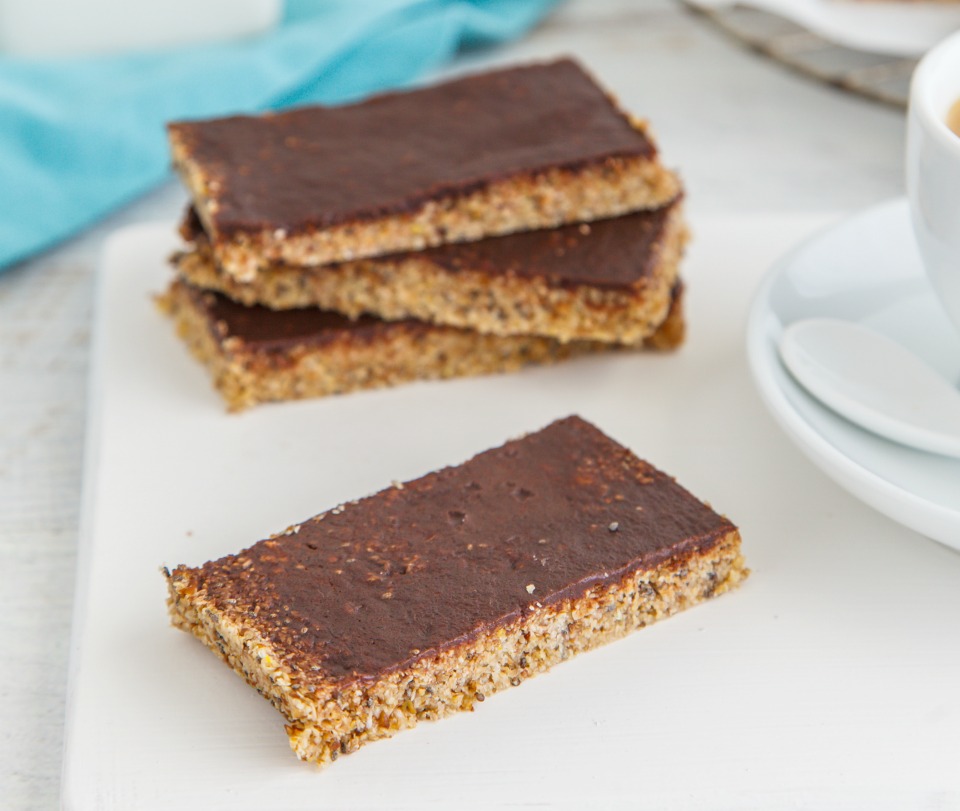 There are three key ingredients with a long-standing reputation for boosting milk supply in breastfeeding mums: oats, flaxseed and brewer's yeast. These ingredients are combined in these delicious bars, which are easy to make and taste great.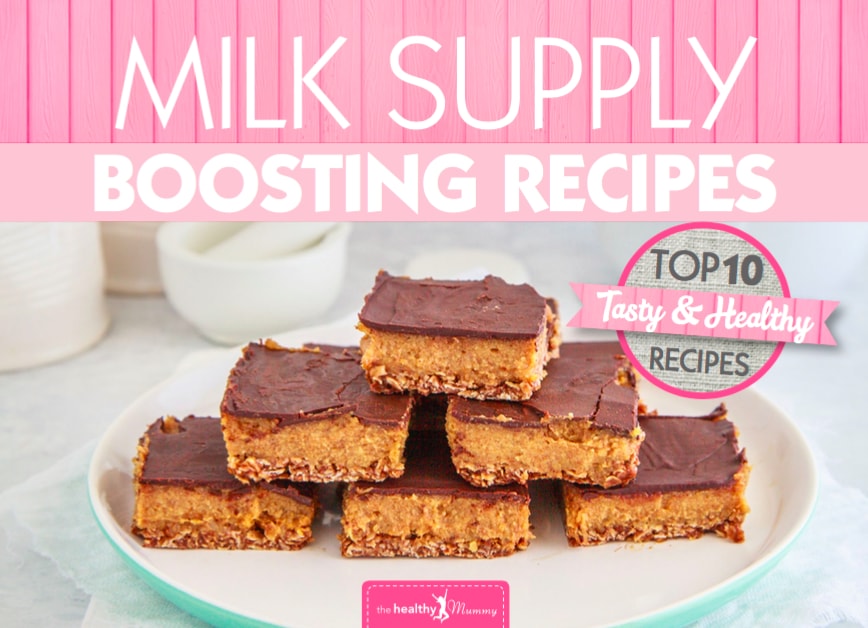 Looking for more ways to boost your breast milk supply? Check out our Breastfeeding Milk Supply Boosting Recipes eBook where you will gain access to a number of delicious recipes (including cookies and bliss balls!) proven to help mums increase their milk production.
Purchase your smoothies here.