P!nk doesn't hire nannies for her kids when on tour – and this is why
It is no secret we are HUGE fans of singer, song writer and inspiring mama-of-two P!nk at Healthy Mummy H.Q. Not only is she an AMAZING artist but she is so honest and real with her fans (plus – have you seen her abs? #MumInspiration).
We didn't think we could fall in love with Pink anymore – then she sat down for an interview with Redbook magazine and revealed why she doesn't hire a nanny for her 6 year old daughter Willow and adorable one year old son Jameson when she is on tour.
Pink (once again) has us in awe and shows us how she juggles being a full time pop icon and an awesome, super hands on mum.
P!nk doesn't hire nannies for her kids when on tour – and this is why
Despite being on tour, having an estimated net worth of $140 million and the means to hire the best nannies in the world, Pink prefers to look after her kiddies herself (with former motocross champion and hubby Carey Hart).
"If I had nannies raising my kids and just wanted to be a rock star and party all the time, I wouldn't be successful," Pink says. "…and I wouldn't be happy."
"I've never juggled so many damn plates in my life, but it's because I want to. I enjoy it."
Pink reveals while being on tour and wrangling kiddies will be tough, she is excited to make 'amazing memories' with her family.
"When I left [for the Truth About Love Tour], Willow was 14 months, and I would come right offstage and breastfeed her. That was our bonding time and some of my favorite moments. Jameson is now doing the same thing."
Pink also shared with Redbook Magazine that this is the first time Willow is leaving her friends, activities and school behind to go on tour.
"I asked if she [Willow] wanted to do this, because we make family decisions. When touring stops working for the kids, if they decide they just want to be home and have a normal life, whatever that means, I'll stop, because they are by far the priority."
Pink adds, "But I think it's cool that they get to see their mom be the boss and work really freaking hard to realize a dream. I'd say it's 95% positive."
We'd certainly love to be on tour with Pink!
After reading this interview, we couldn't help but check out Pink's Instagram page – which is filled with adorable snaps of the pop icon herself and her adorable family on tour (past and present). 
If anyone can nail motherhood, full time work and superstardom – it's Pink!
Did you know Pink threw daughter Willow a big sister shower? Here's why.
Pink is one inspiring mama. However, here at Healthy Mummy H.Q we are inspired by incredible women every single day. Who are these women? They are mums in our Private Facebook Support Group and New Mums Support Group.
These women are YOU!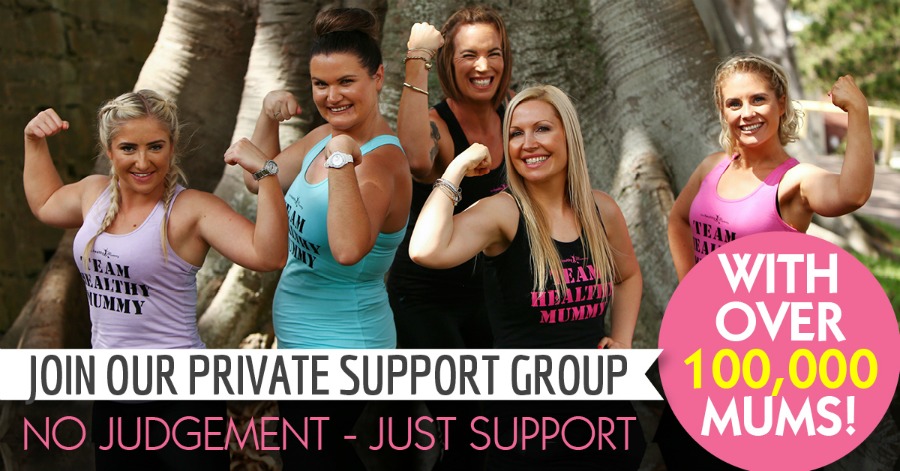 The Healthy Mummy offers mums the opportunity to join multiple Facebook Support Groups – where women can connect with other women to share tips, tricks and information on all things weight loss, health, breastfeeding and pregnancy.
What's more these groups are loaded with information about The Healthy Mummy and the tools we offer to support your very own health and fitness journey.
These groups are monitored by Healthy Mummy professionals and are a safe, judgement free environment to empower and be empowered by other women.