SNEAK PEEK of our new book, "The Busy Mum's Guide to Weight Loss"
We are SO excited to announce the arrival of our new book, 'The Busy Mum's Guide to Weight Loss.' WOOHOO!
If you're a fan of our 28 Day Weight Loss Challenge, then this is the book for you!
Read on to find out more including our most popular, family-friendly recipes!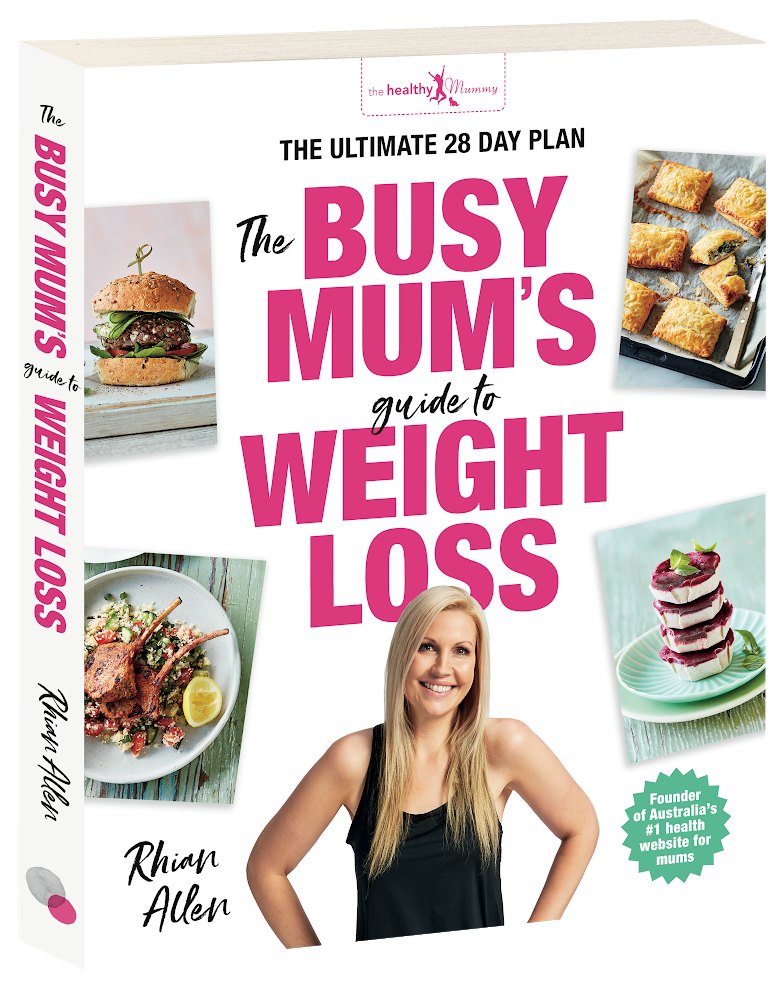 YIPPEE! The Busy Mum's Guide to Weight Loss is here!
This book is the thing EVERY busy mum needs!
It is a 28 day eating plan filled with the best of the best Healthy Mummy recipes. It includes over 100 delicious, simple recipes the ENTIRE family will love, including, expert nutritional guidelines, calorie information and easy-to-follow shopping lists. It also includes a full 28 day exercise program. What more could you want?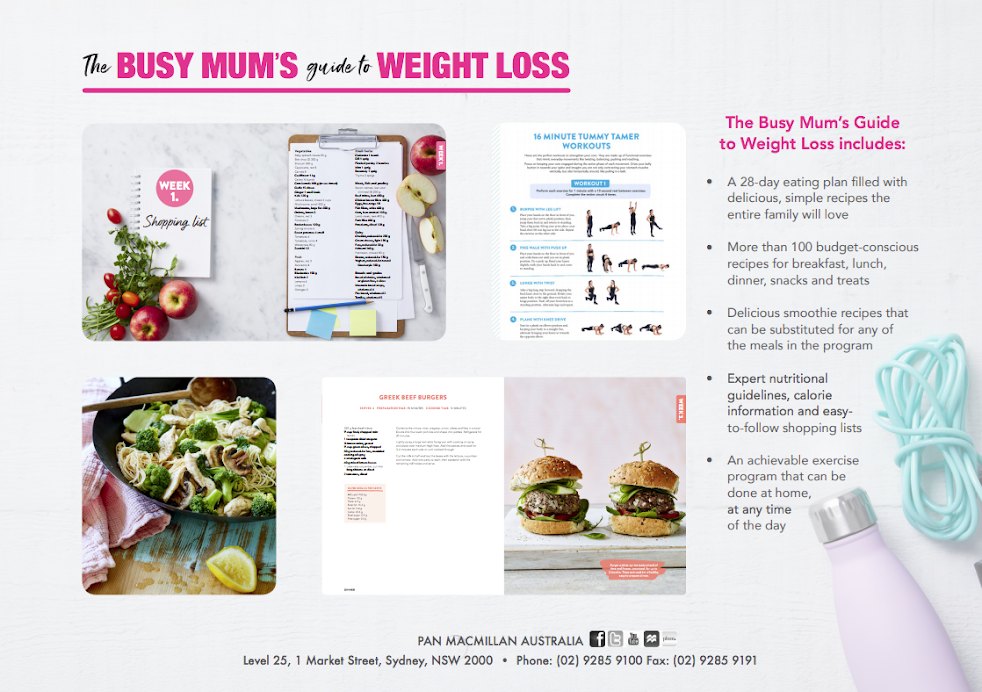 Healthy Mummy Founder and CEO Rhian Allen set up The Healthy Mummy after realising there was nothing holistic out there for mums who wanted to lose weight and get healthy after having their kids on a national level.
"I believe it is important to have a balanced approach to healthy eating and one that you can incorporate into your life every day. If healthy eating becomes too restrictive and too hard to fit into yours and your family's life then it is difficult to stick to for the long term."
"There is also a massive misconception that healthy eating is expensive and this is simply not the case. Once you've found the healthy recipes that you and your family love, meal prepping will save you heaps of time, and you'll have your meals and snacks prepared so that you won't be tempted by fast food, which tends to be more expensive in the long run."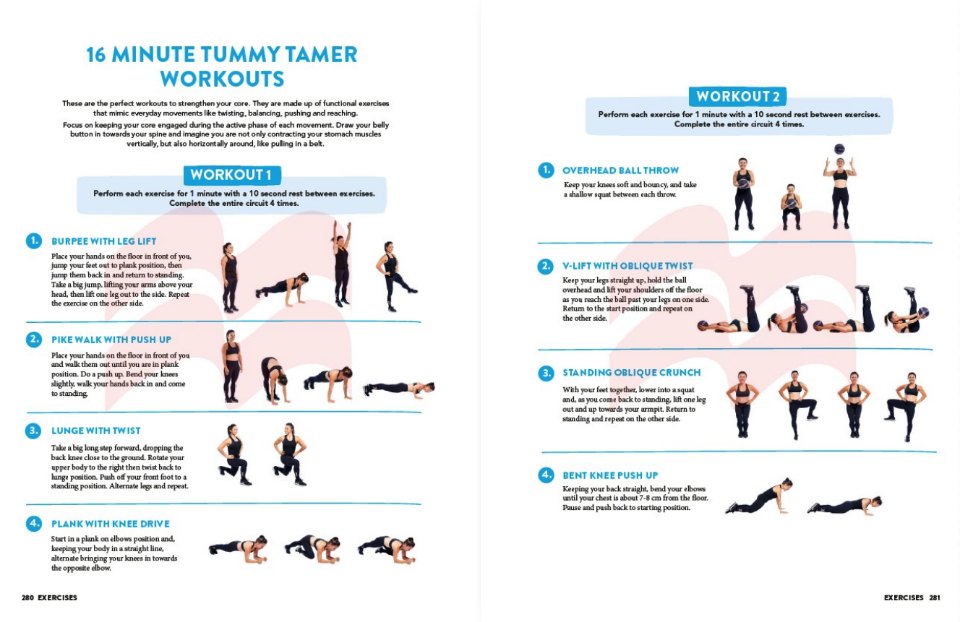 The Busy Mum's Guide to Weight Loss also features easy and popular workouts from the 28 Day Weight Loss Challenge that mums can do at home. These range from tummy taming exercises to core strengthening ones to Tabata and butt and thighs workouts!
There's also useful information for mums who have just had a baby and are wanting to get back into exercise, plus what you should know about muscle separation and strengthening your pelvic floor.
Our top family-friendly recipes!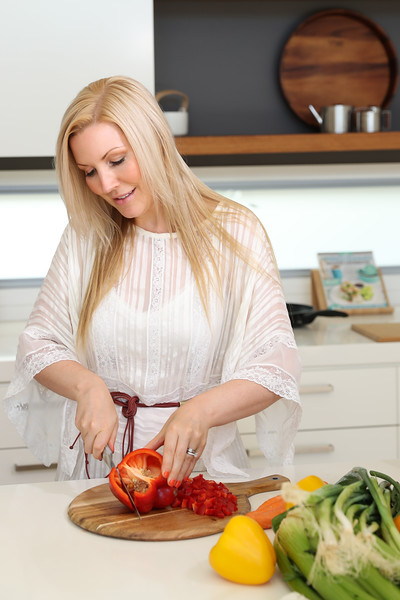 Not only are these recipes delicious, but they're perfect for everyone in the family…including fussy eaters! And they are VERY popular with our Healthy Mummy community!
Mexican lasagne
Spinach and feta puffs
Simple zucchini and bacon slice
Lasagne soup- this is so hearty and delicious, especially on cold nights!
One pot spaghetti bolognese- no need for extra washing up with this one because everything (including the pasta) is cooked in one pot!
Bacon spinach and tomato risotto
Satay fried rice with egg- this is a vegetarian recipe but you can always add in chicken or fish if you want to add some extra protein.
And this is just a snippet of the recipes, there are HEAPS more to try!
You can pre-order your copy from all major retailers including Big W, Target and KMart TODAY!