Healthy Mummy Beauty Collagen Powder – what mums are saying about it
The verdict is in, mums are LOVING The Healthy Mummy Beauty Collagen Powder. We are hearing everything from "soft and silky hair" and "skin glowing" to "joints feel better".
If you haven't heard of this product before click here for all the details.
See for yourself what all the fuss is about and read what mums have to say about our Beauty Collagen Powder below.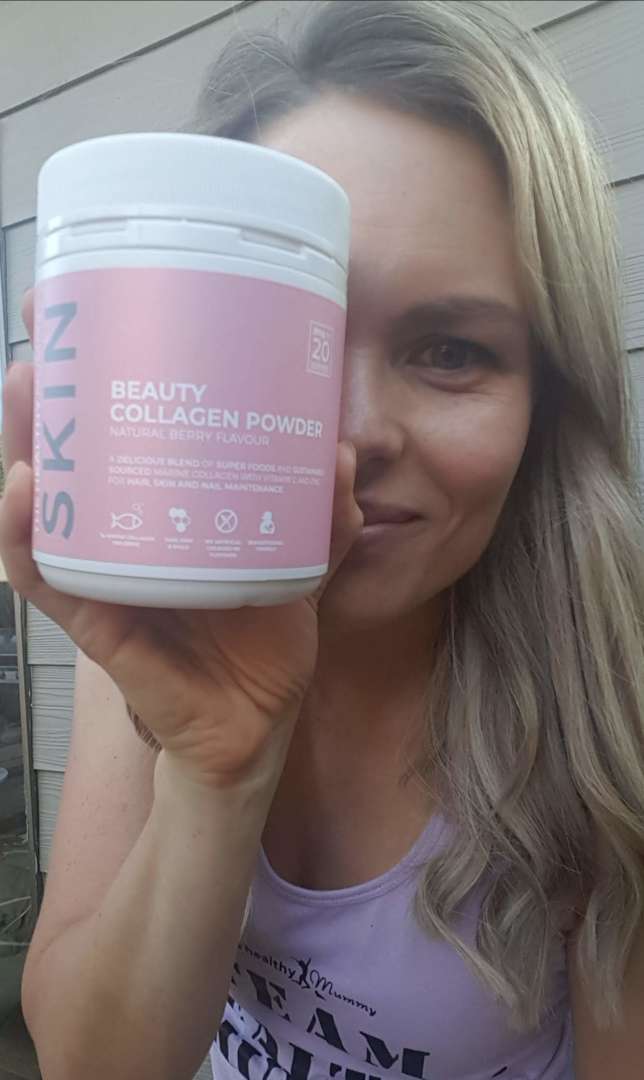 When it comes to knowing what a product is like there is no better feedback than that of the real mums in The Healthy Mummy community.
So we sent some of them our brand new Beauty Collage Powder to try and here is what they had to say about it.
Amy Atkinson says "my hair is soft and silky"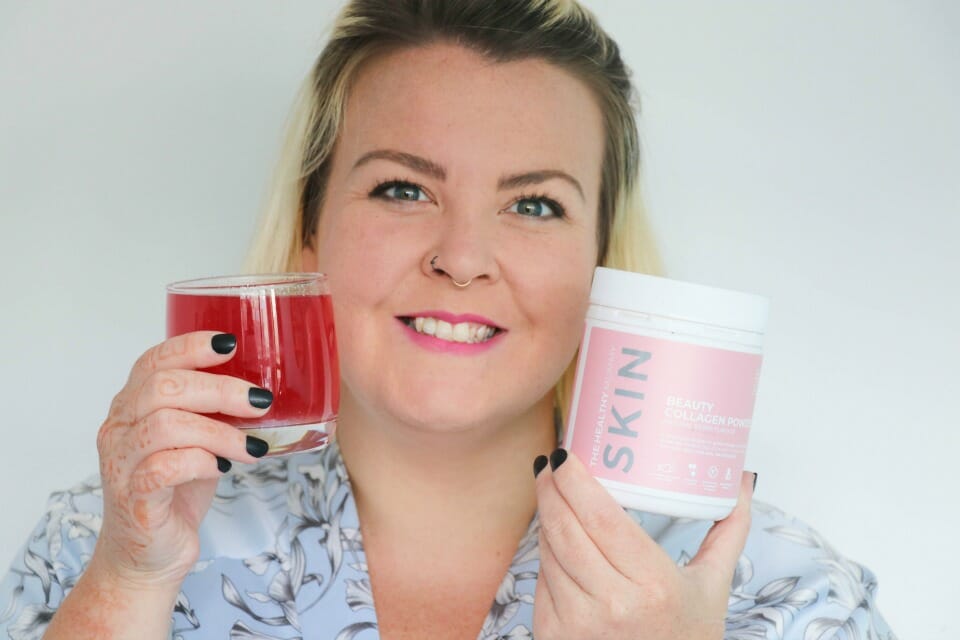 "It smells delicious, it tastes delicious and it even looks delicious!! What more could a girl want?
Since using the Healthy Mummy Skincare range I am noticing a huge change with my skin, especially in my face area. It feels less oily and is looking more hydrated.
I'm excited to start seeing the results from the Beauty Collagen Powder as it has so many benefits.
Since having children my nails and hair have been terrible! My hair is so frizzy and my nails are so weak.
I have only been taking the powder for 1 week now and am already noticing a change with how soft and silky my hair has been."
Kerrie O'Brien says "my skin is clearer and has a subtle glow"
"Recently I was given the opportunity to try the Healthy Mummy Beauty Collagen Powder and I have to say I have been very impressed!"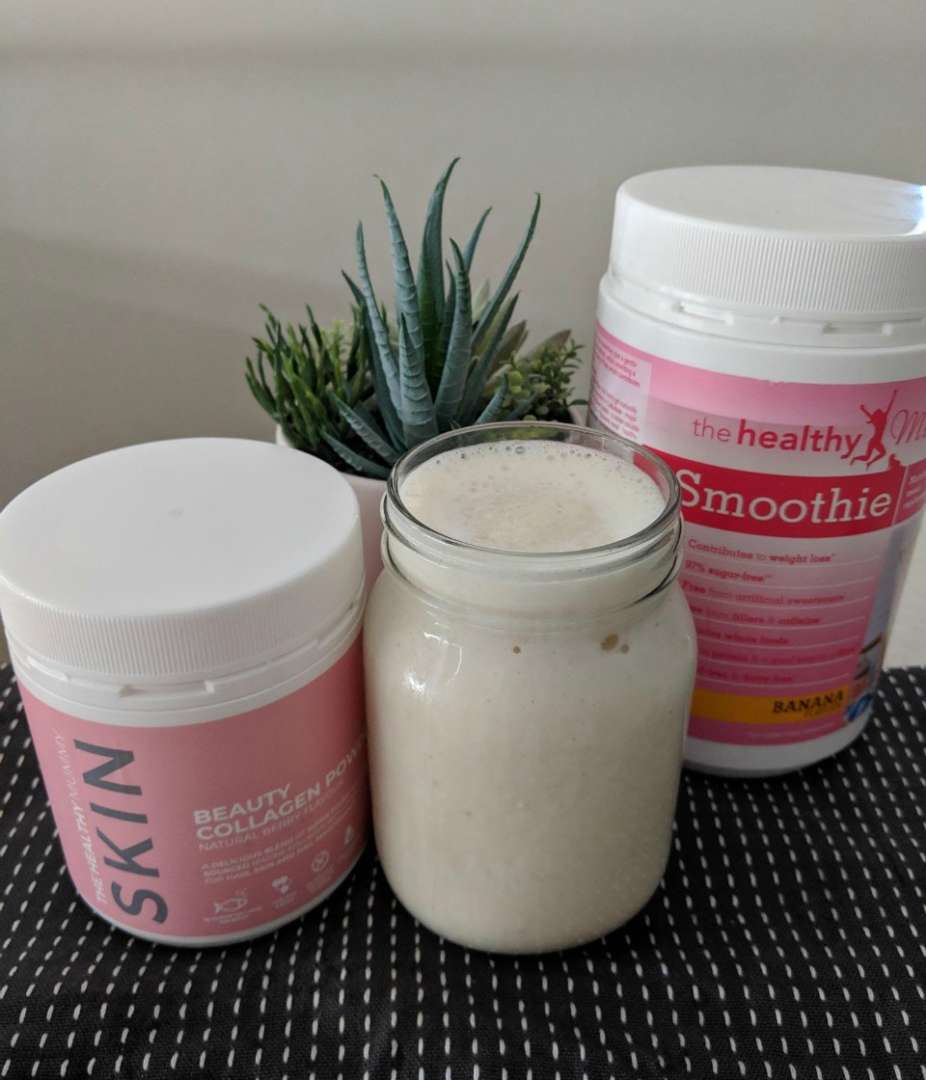 "It tastes delicious, like sweet berries, and is so easy to take just add to a glass of water or add to a Healthy Mummy Smoothie to save even more time." 
Also, see Lemon and Strawberry Collagen Sparkler recipe.
"I love that it is so easy to add into my daily beauty routine. I can even drink it whilst doing my cleansing and moisturising after a shower every morning!"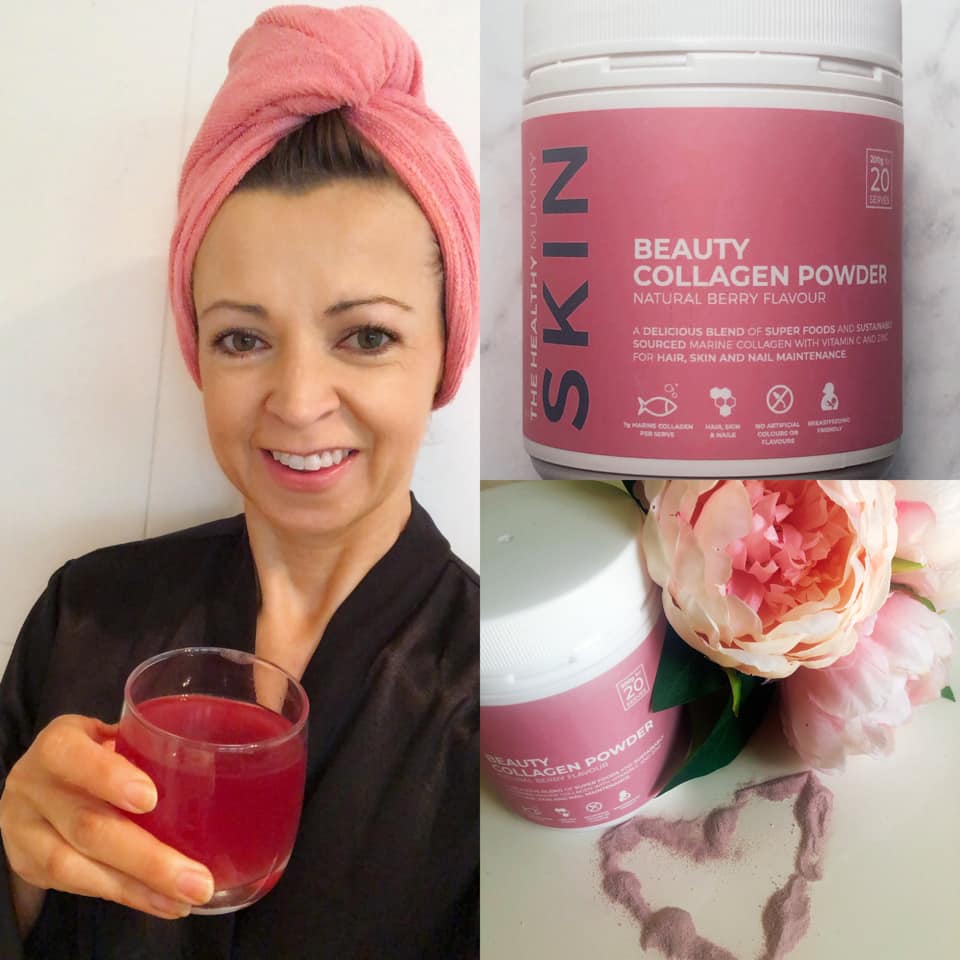 "After a few days of use, I have noticed that my skin is looking clearer and has a subtle glow about it.
Even when I didn't have much sleep yesterday I still looked glowing when I looked in the mirror at the end of the day.
Being in my late 40's I need all the help I can get with keeping my skin glowing!
My joints and knees are feeling great
I have noticed that despite being on my feet a lot the past 4 days as well as doing lots of exercise, that my joints and knees have been feeling great, so I do feel that it is helping me there.
That is great news for me as I have suffered from rheumatoid arthritis in the past and it can tend to flare up when I am doing too much, so any benefits to my joints and bones are most welcome.
I love that it is an all natural product with no artificial additives. Overall I am loving the powder and its benefits after only 5 days of taking it and can't wait to see how it helps me over the long term."
Cassie McKay says "a sweet afternoon hit and only 38 calories"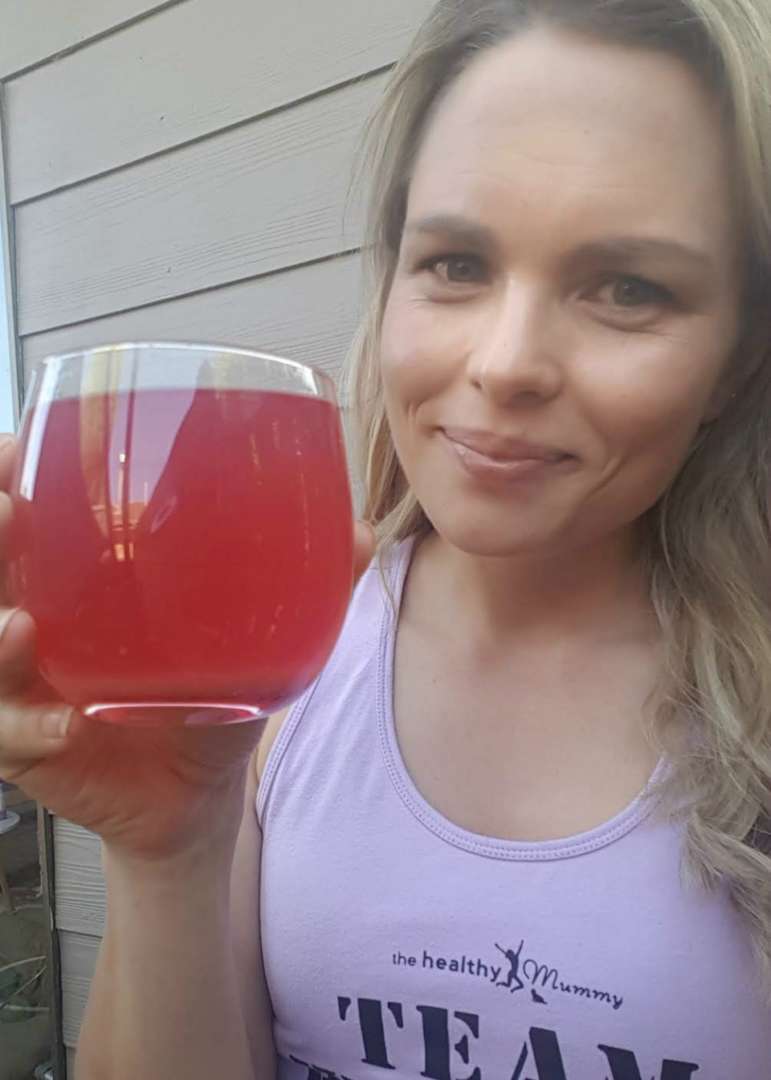 "I love it!!
I've been having it every afternoon when I find myself mindlessly looking for snacks – it is a sweet hit and only 38 calories!
I'm excited to have added this to my daily routine, as my hair and nails really suffered after having my second child. Here's to having them finally start growing again!"
Lauren Kolstad says "my knees and joints feel better"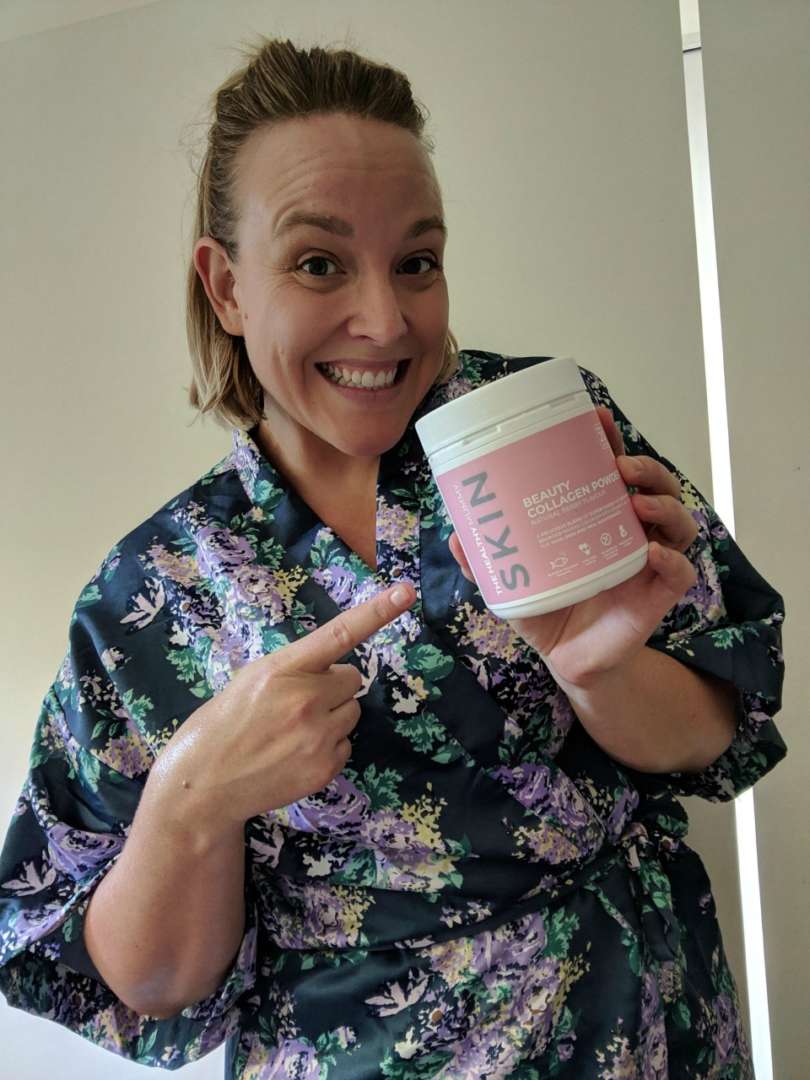 "I love the flavour and how well it dissolves. I have a few old sporting injuries, particularly with my knees and have noticed a big improvement in my pain and joints. Not to mention my skin is glowing!"
Samara Syed says "who doesn't want healthy hair, skin and nails?"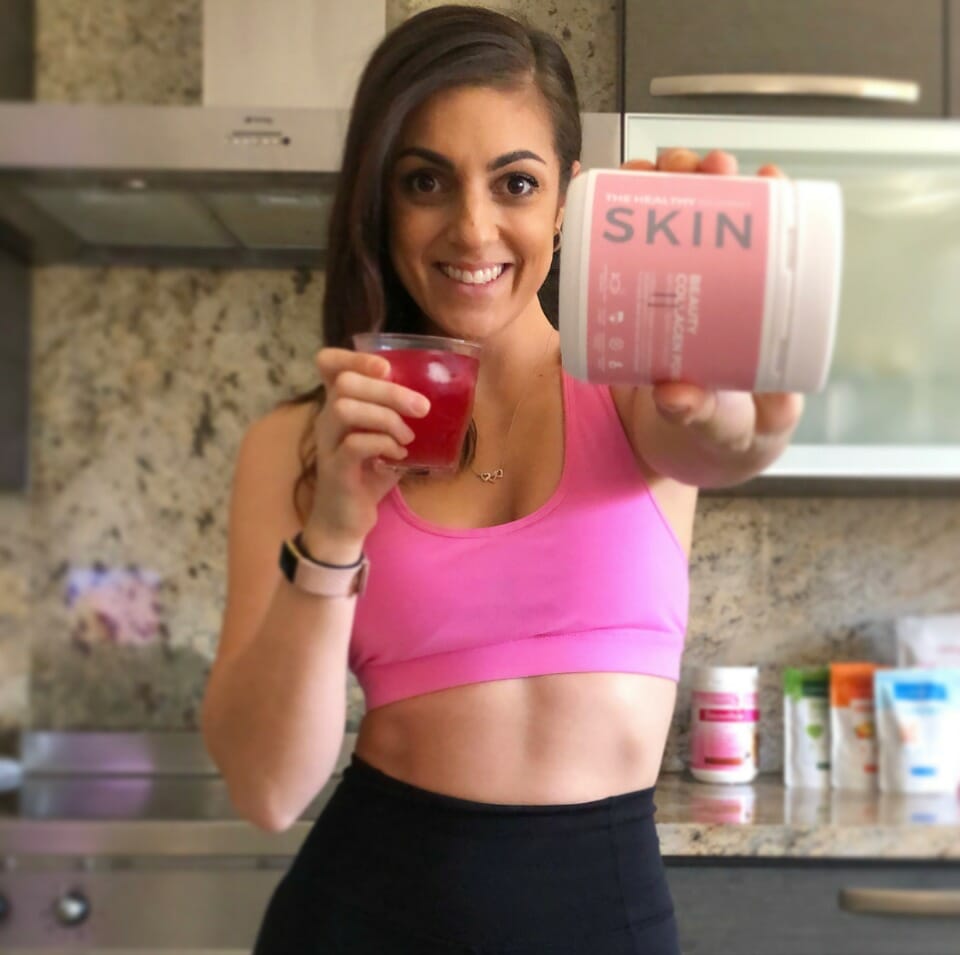 "Who doesn't want healthy hair, skin and nails?
As mums, we don't often have time to go to the salon. So why not work from the inside out with a once a day, delicious, beauty collagen powder!
I add my SKIN Collagen Powder to ice cold water every morning. It's now another amazing Healthy Mummy SKIN product I have added into my (once non-existent) daily beauty routine.
LOVE!"
Want to help boost your skin's health and vitality? Get your hands on The Healthy Mummy SKIN Beauty Collagen Powder.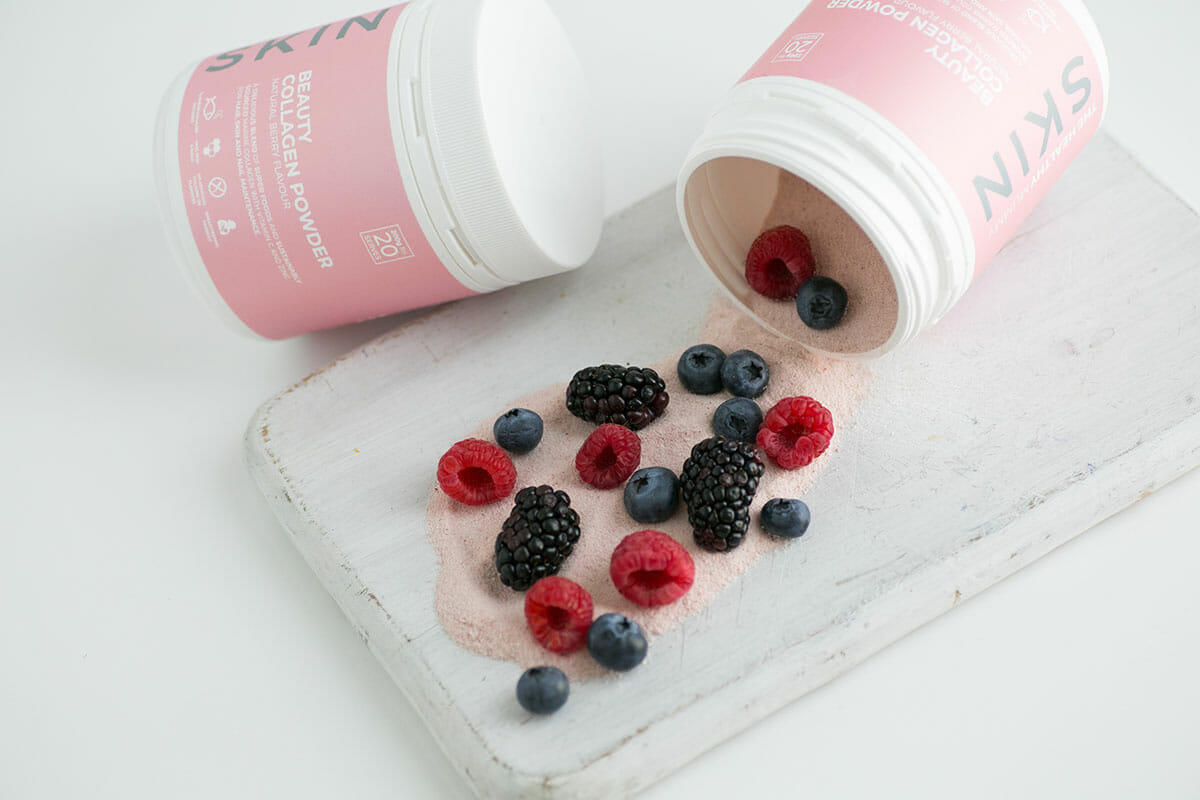 The Healthy Mummy SKIN Beauty Collagen Powder has been designed to meet the beauty concerns of tired, busy mums.
This DELICIOUS once daily addition to your beauty routine blends all the benefits you know and love of collagen with the added restorative powers of protein, vitamin C, zinc and iron.
These powerful elements work together to generate beauty from the inside by supporting:
Collagen formation in the skin thanks to the Vitamin C
Cell protection from free radical damage thanks to Vitamin C and Zinc
Healthy hair and nails thanks to Zinc
Connective tissue structure thanks to Vitamin C
Tissue building and repair thanks to the protein
Collagen type I formation in bones & cartilage thanks to Vitamin C
Grab yours today to get all these benefits and more!