Grab the tissues – this emotional reunion between twin girls who were separated nearly a decade ago will give you all the feels.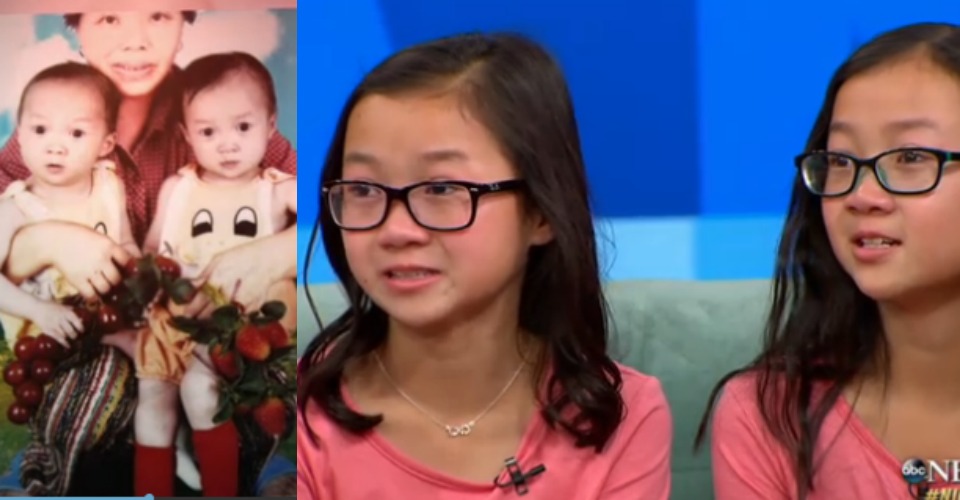 A mother looking to give her adopted daughter a piece of her heritage got much more than she ever imagined when she discovered her daughter had an identical twin sister. And while this story sounds eerily like a children's movie, it actually happened.
Twins Reunite on Live Television
Good Morning America covered the story last week and we couldn't help but share the video. Watch the incredibly touching moment when the twins, Audrey Doering and Gracie Rainsberry, are reunited nearly 10 years after being separated.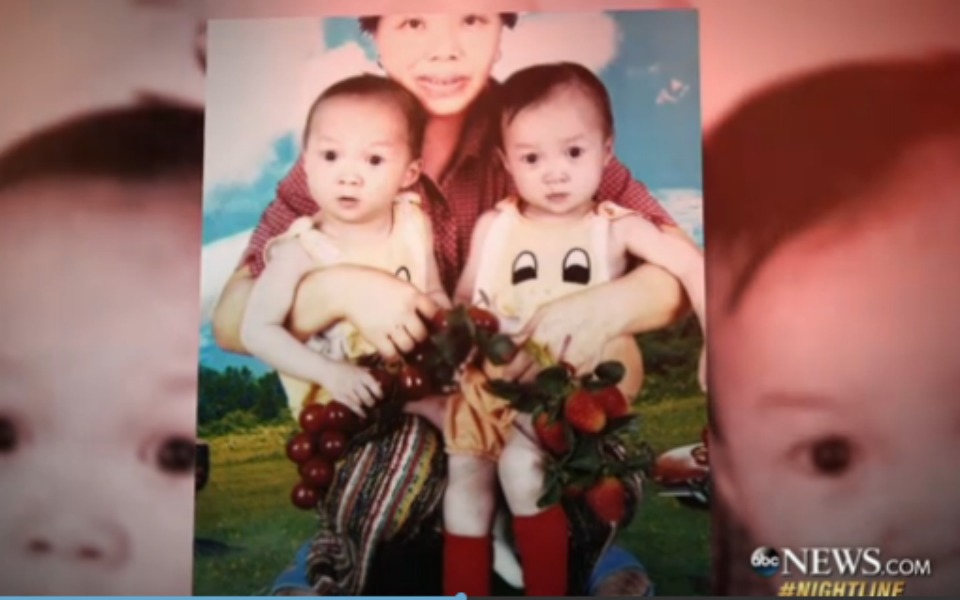 Twin Girls Adopted Out to Two Different Families
Although Audrey and Gracie were both put in an orphanage as infants and suffered similar heart conditions as children, neither were told about one another. Amazingly, both were adopted by loving American families and have been living in the same country for a decade, only four states away from each other.
Wisconsin couple Jennifer and Thomas Doering adopted their daughter, Audrey when she was just a toddler. Although they already had three boys they felt like their family wasn't complete. After going through an adoption agency and seeing a photo of Audrey, they immediately fell in love with the little girl and travelled to China to bring her home.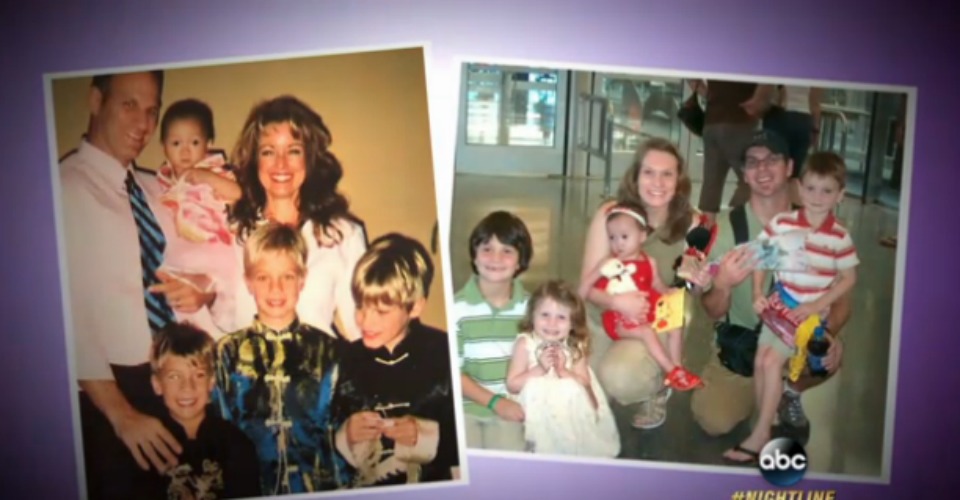 Gracie Rainsberry's story is much the same. She was adopted by a Washington family – the Rainberry's, who also had three additional children but were looking to add to their family.
For ten years, both girls had been completely unaware of one another.
One mum's search for a personal birthday gift led to the discovery of a twin sister
However, for Audrey's 10th birthday, Jennifer wanted to give her daughter something to help her understand her heritage so she hired a company to help track down Audrey's adoption record. That's when Jennifer discovered the truth about Audrey's twin and decided to find her.
Through Facebook  Jennifer was able to track down Gracie and the two girls learned of one another. They began to talk on the phone and then Skype.
When asked what it was like talking to her twin sister, Audrey immediately tears up and admits that it feels, "like she's me".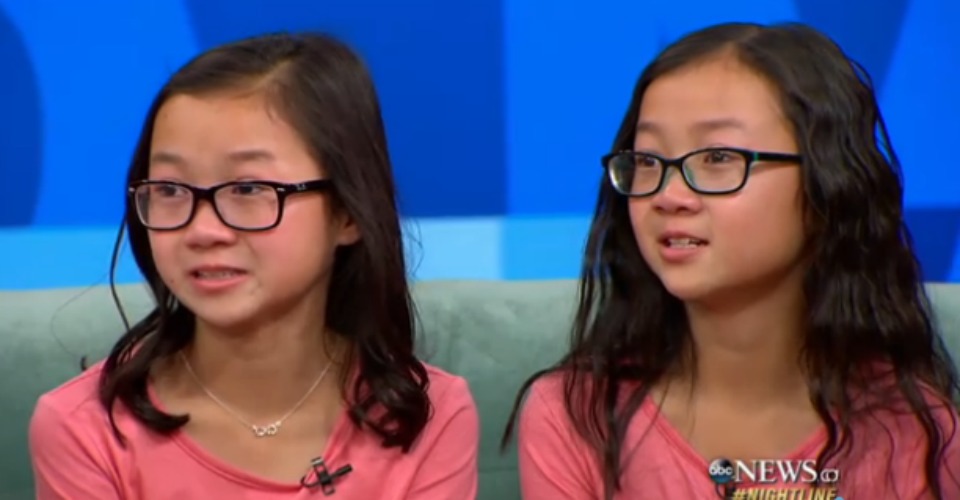 When Audrey met Gracie
Audrey and Gracie were flown to New York to reunite on live television. And the video proves just how much this reunion meant to the girls.
Dressed in identical outfits, the girls are a flurry of emotion as they embrace for the first time in years.
"I felt like there was somebody missing," Audrey explains, sitting next to her sister.  "It was like, now it's complete."
Watch the full video below:
The two families plan on keeping in touch and ensuring that the twins can make up for the years they've spent apart.
Talk about a happy ending!
Love this story? Then, this article will be sure to touch your heart – Twins Born 15 Weeks Premature Beat The Odds, Thanks To Bubble Wrap.