This lucky dad received an awesome and touching gift from his daughter while he was away on a work trip.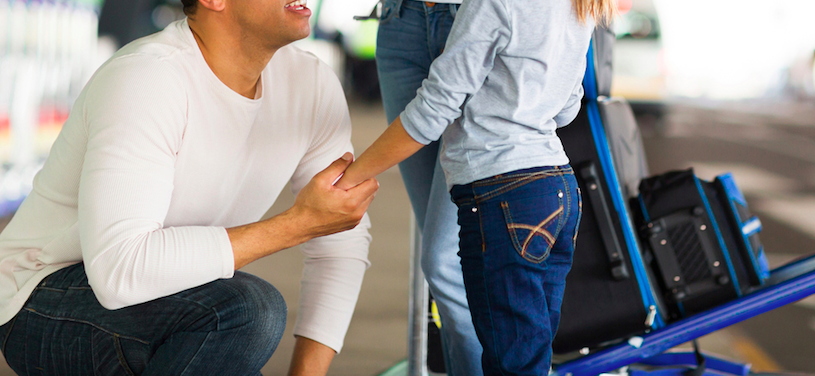 Mark Dauter took to Reddit to share the cute letter and stuffed Dumbo teddy that he found in his suitcase from his nine-year-old daughter Tate.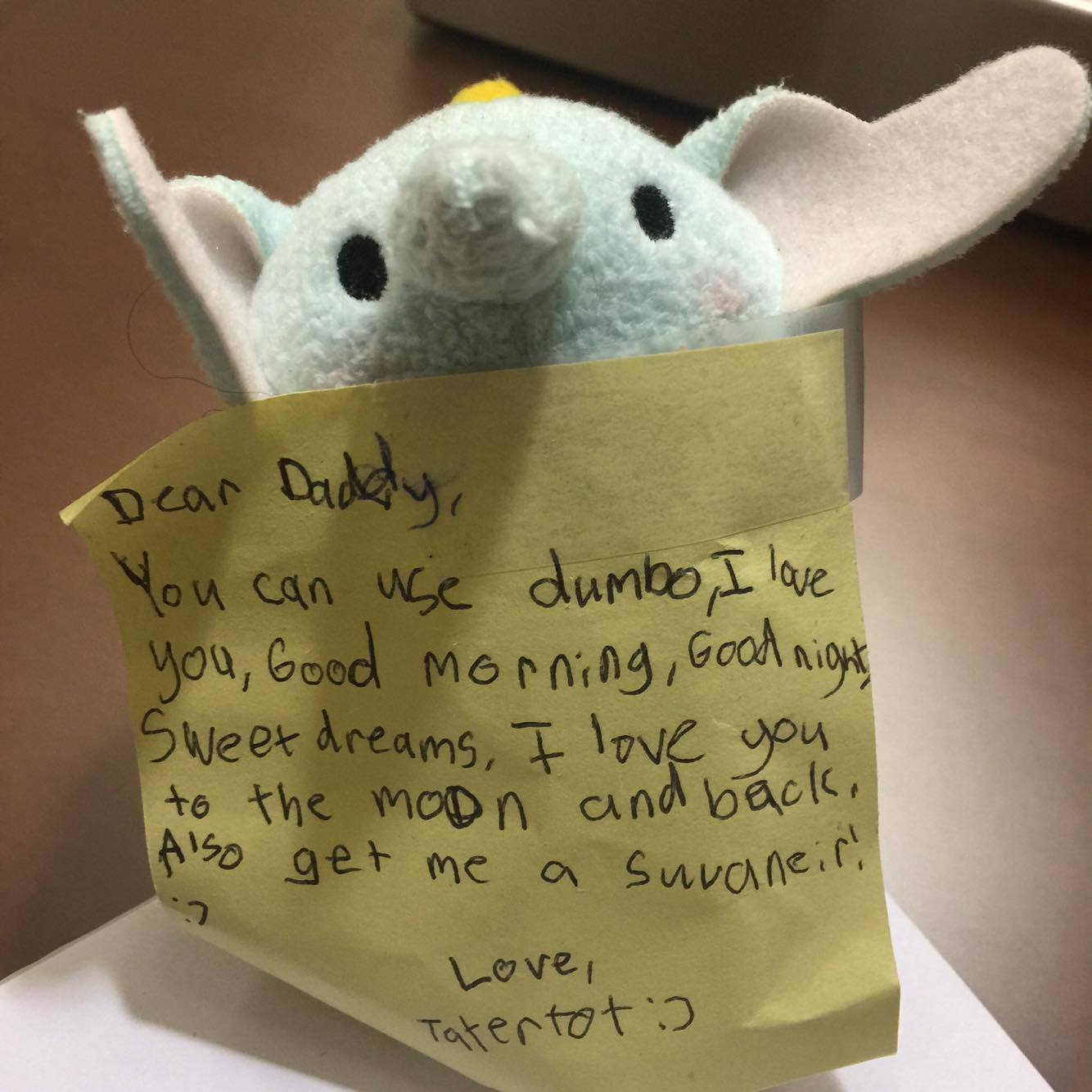 "Dear Daddy, you can use dumbo, I love you, Good morning, Good night, Sweet dreams. I love you to the moon and back. Also get me a suvaneir (sic), love Tater tot," the letter read.
"Of course my eyes were tearing," Mark tells The Healthy Mummy.
Mark, who has four children, explained to Reddit users that his little girl is quite advanced when it comes to reading and prefers using slightly more old-fashioned ways of communicating.
The ADORABLE pic has since gone viral, with many people writing comments about how lovely Tate's note is.
"This is adorable," one Reddit user wrote, while another said: "What a sweet kid. My son leaves his toys in my car saying that they'll protect me on my way to work."
So sweet! Tate sounds like she's such a thoughtful kid.
Thanks Mark for letting us share your pic!
Does your little one leave notes for you?
Meanwhile, check out these daddy bloggers, who may be the coolest on Instagram.
For more on lifestyle news click HERE.