Hooray! It's Week 1 Of The December 28 Day Weight Loss Challenge
Oh. My. Goodness!!!  Today is the first day of the very last 28 Day Weight Loss Challenge of 2016 and we are SUPER EXCITED! Let's make December our healthiest month yet ladies and finish this year with a bang – 28 days really CAN make a difference.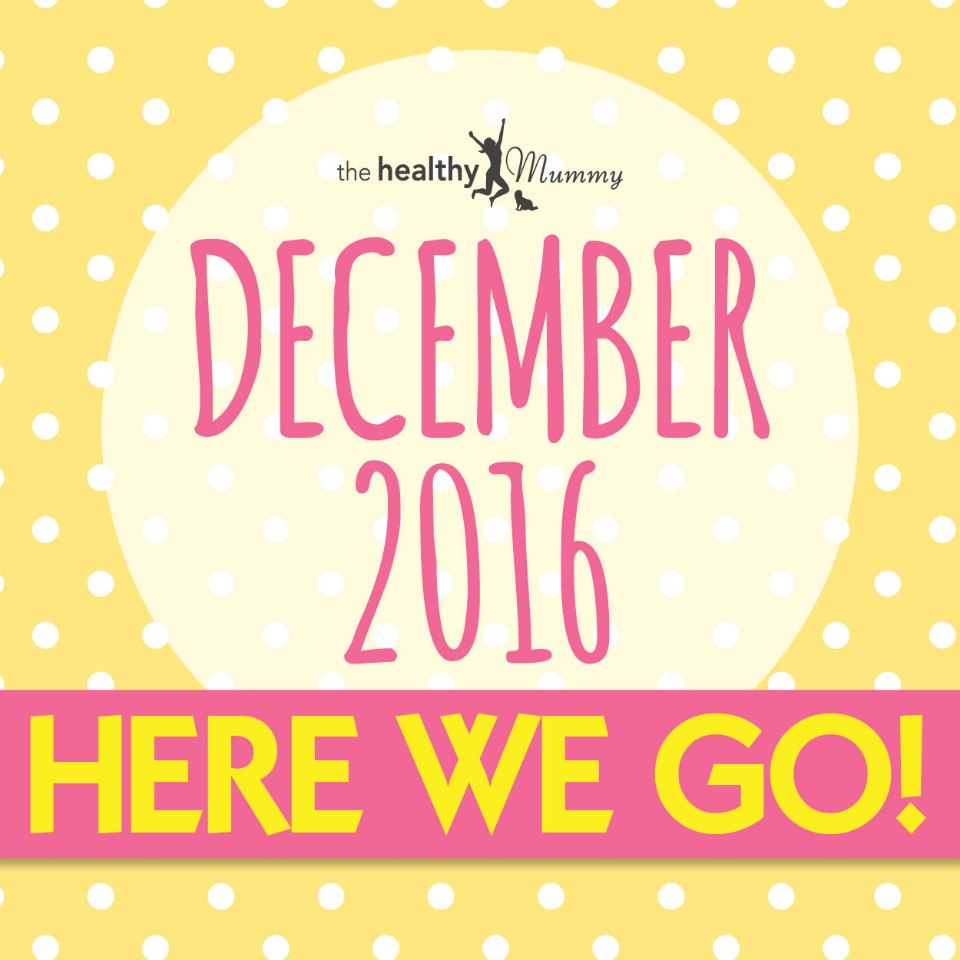 The December Challenge is all about being organised and saving time
This month's 28 day weight loss challenge theme is entirely based around 'meal-preparation' and time saving tips which are the holy grail of busy mums. Being organised in your meal prep has been identified by so many mums as a real key to successful weight loss, and this month we're going to help you achieve that.
Of course we'll also be adding lots of festive flair too.
Something New
We will be releasing a "Simplified Meal Plan" for each week of the Dec Challenge on the same day the usual Meal Plan is released. It will be in a PDF format which you can download.  If you use our challenge app you will need to go to your desktop to download the simplified meal plan.
The simplified plan shows that by repeating recipes, making some meals in bulk and using recipes with similar ingredients, makes it REALLY EASY to do meal prep and get organised for a healthy week of eating. Just copy our "Simplified Meal Plan" into your customiser (making any serve and recipe changes to suit you) and follow the meal prep tips on the recipes to become a Meal-Prep-Machine!
Download week 1's simplified meal plan HERE.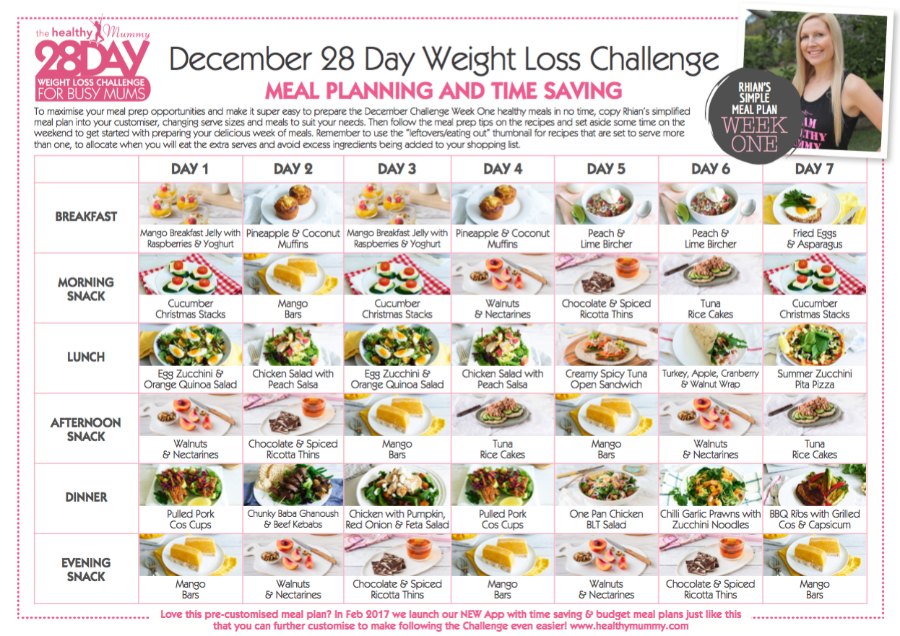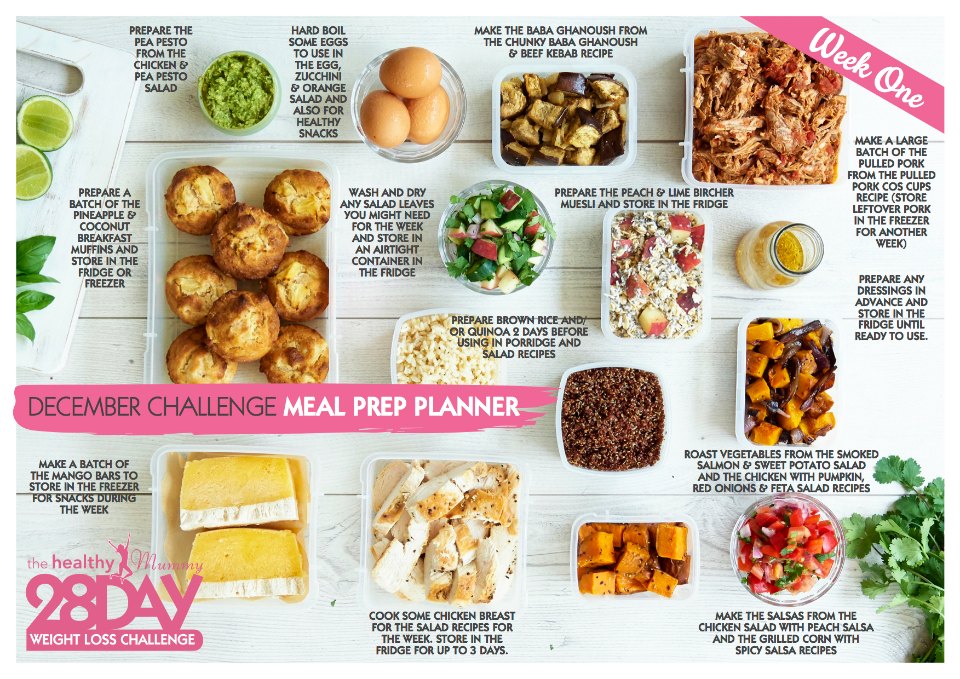 The exercise plans are focused on overall fitness and body toning this month. The challenge exercise routines have been specifically designed to make them quick and easy – perfect for mums to fit into their day during such a busy time of year.
Recipes from this Challenge are SUPER easy to prepare and great for the warmer weather too. Our favourites from this week are:
Turkey, Apple, Cranberry & Walnut Wrap

Pulled Pork Cos Cups
Frozen Mango Bars
If you haven't already checked out this weeks meal plan, then quickly head there NOW.
So you've signed up to the December challenge – What's next??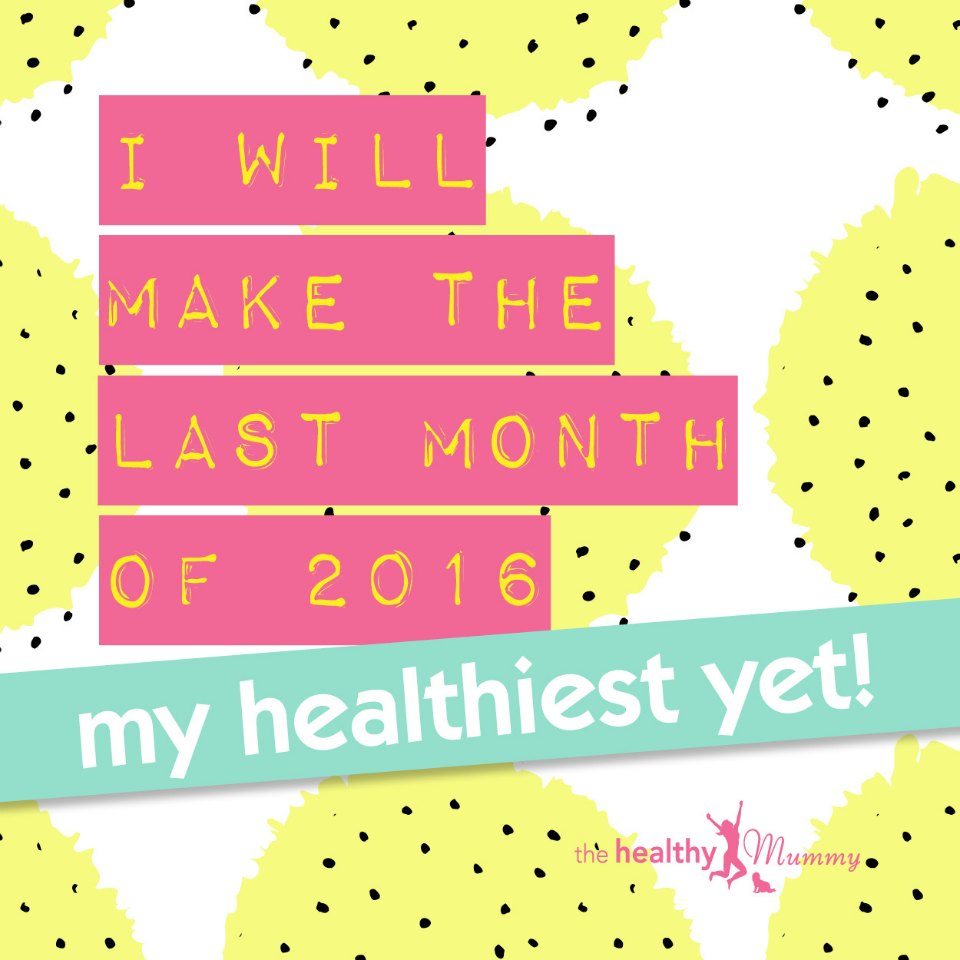 Start off by doing your fitness test today!
Make sure you do your fitness test and record your stats in the Challenge hub – that way you can track your progress throughout the month.
5 Tips to get the MOST out of your month
Here are some tips to make this December REALLY work for you.
1. STARTER GUIDE
If you haven't read the STARTER guide to the 28 day weight loss Challenge, you should. It's full of tips to help you, and even if you've already done 10 Challenges, it is still a good refresher.
2. MOTIVATION
You may be raring to go now, but if at any  point you need motivation during the next 28 days, we're here to help. Here is a great guide with 10 tips for keeping you motivated.
3. CUSTOMISE YOUR MENU
We provide a different meal choice for every single meal and day so you NEVER get bored. However,  this doesn't mean you have to have a different recipe every meal time. If you have certain favourites that you like to repeat then use our awesome meal customiser to save time and money.
4. SET YOUR GOALS
Make sure they are SMART goals, so that they are realistic enough for your to achieve. Get our tips for how to set SMART goals and if you need a template to set your goals, you can download one here.
5. SUPPORT
There are over 89,000 mums in our private support groups, who are all amazing and here to support you.  If you need help – we are all here to help too.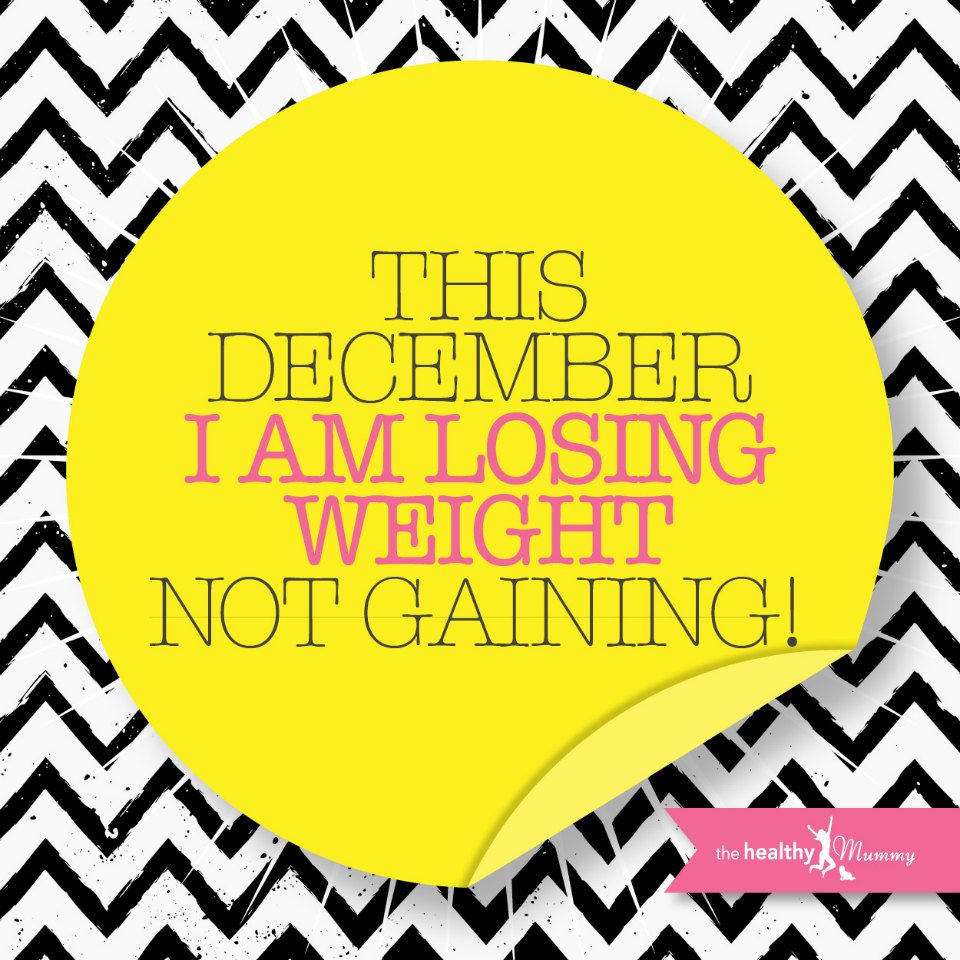 We now have just 2 DAYS to go until SUMMER, so if you are not a Challenge member and want to sign up – you can join here.
You've got this ladies!