The Wiggles Take Over The World
Is there any other show on TV that demands the attention of toddlers and young children quite like 'The Wiggles'? I know in my house, for five years, we have managed to keep that group of movers and shakers on the tv.
There is absolutely no stopping them!  The Wiggles have just signed a 5 year ABC global distribution contract!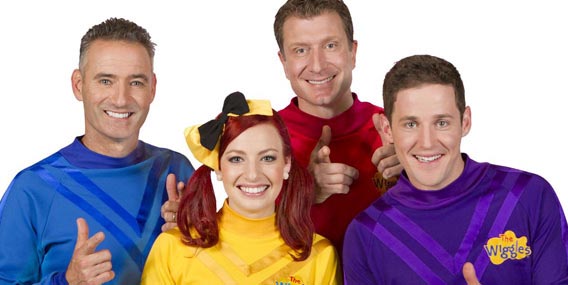 Yay, now mums and dads all around the world can keep on arguing with their children about who their favourite wiggle is!  Of course everyone has a favourite.  At Healthy Mummy HQ we have a unanimous love affair with Emma Wiggle and a extra love for the colour Yellow.
My household has three girls fighting over who gets to wear the Emma bow (apparently we cannot share!). There is no denying that this colourful collection of children entertainers have found the potion for keeping our kids focused, excitedly entertained, and up and grooving to the music!
We are thrilled to see our Australian favourites taking over the world! We can't wait to see what is next (well the kids can't wait).
Now I better get back to my hot potatoes and cold spaghetti!