WIN Over $35,000 in prizes PLUS a trip for two to Byron Bay!
OMG! You are not going to believe some of the INCREDIBLE PRIZES available as part of the The Healthy Mummy's  NEW 8 Week Challenge starting on 31st January and thanks to our AWESOME partnership with Priceline (did you know that Healthy Mummy Products are now stocked in all Priceline stores nationally)!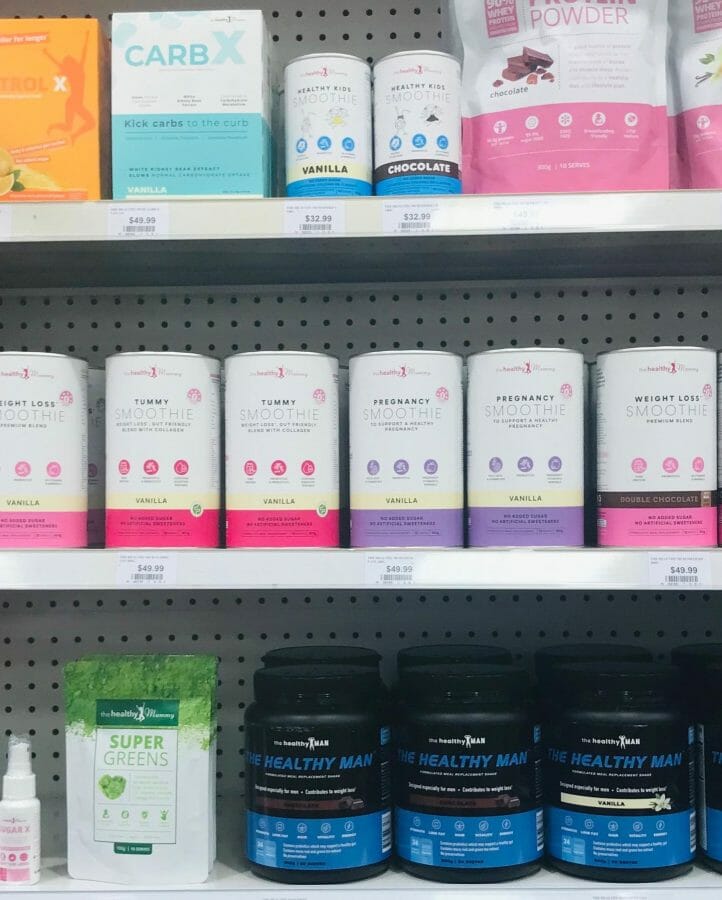 Not only is there over $35,000 worth of prizes up for grabs, one really lucky person will win a TRIP FOR TWO to a Health and Wellness Retreat in the beautiful Byron Bay worth $8000!!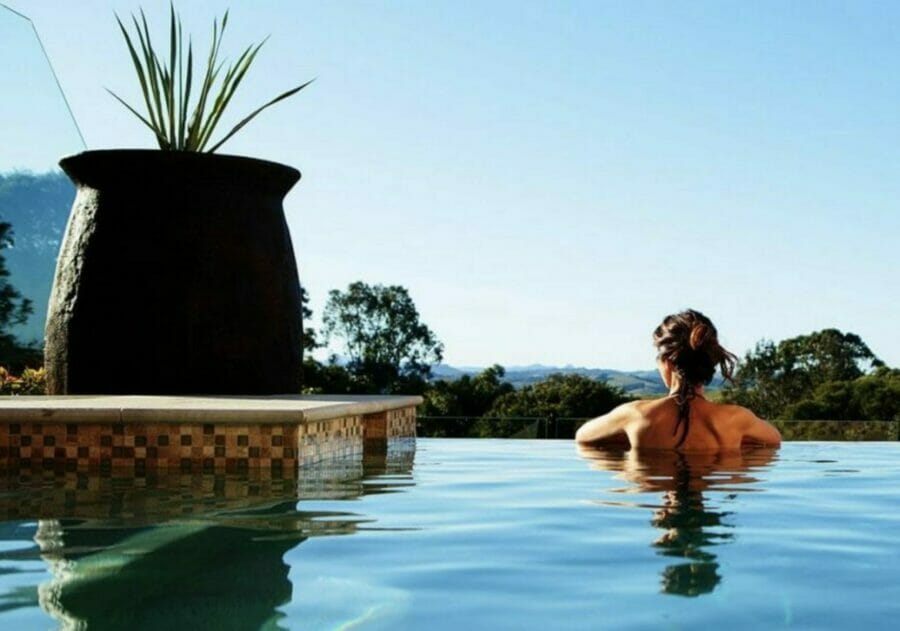 PLUS you have the chance to win all these incredible prizes!
$3000 in CASH
$3000 in PRODUCT PACKS
$3000 in FITNESS DEVICES
$3000 in GROCERY VOUCHERS
20 x Healthy Mummy Meals ($144)
20 x Healthy Mummy Gift Packs ($350)
20 x Clear Skin Vouchers ($150)
Nutribullet ($249.99)
Smoothies, Fitbit and Fitbit Scales worth over $900!
For your chance to win make sure you are taking part in the Healthy Mummy's 8 Week Challenge starting 31st January – if you're not already a Healthy Mummy member you can get our SUPER special 8 Week Challenge Offer here and secure 90% off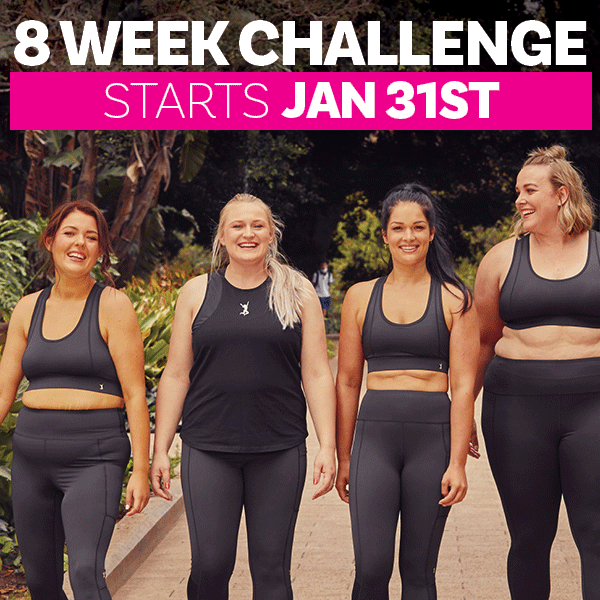 FIND OUT EVERYTHING YOU NEED TO KNOW ABOUT ALL THE INCREDIBLE PRIZES BELOW!
First up, Who Fancies a Trip to Byron Bay?!!!
Have you ever dreamed of escaping to the beautiful coastal town of Byron Bay?! With its spectacular beaches, amazing restaurants, shopping and community, nestled in the far north coast of NSW, Byron is famous as a go-to destination for very good reason!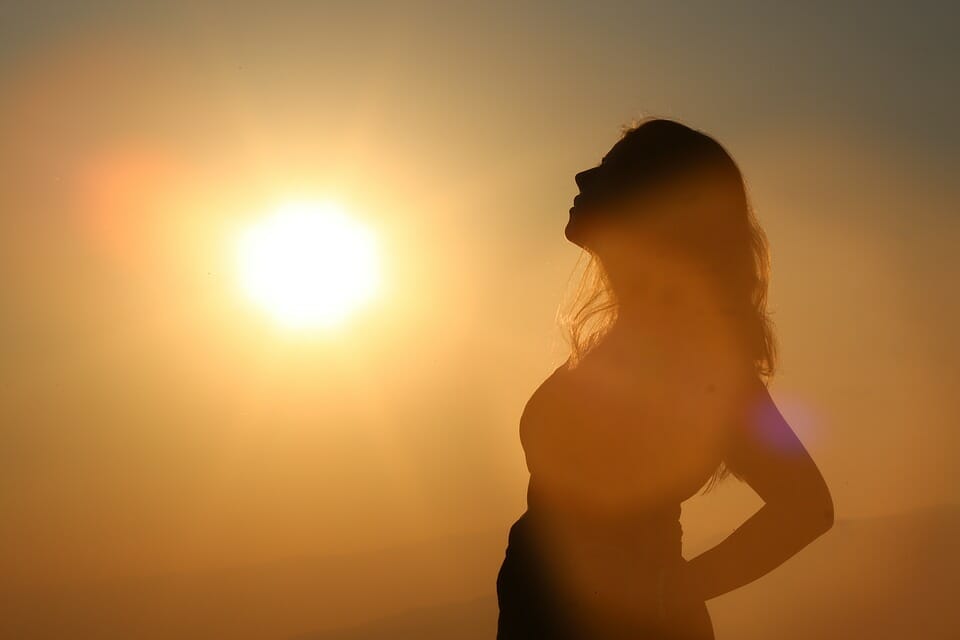 And now you and your chosen friend or partner have the chance to be flown to Byron to go to a STUNNING Health and Wellness Retreat with a total prize value of $8000!!!!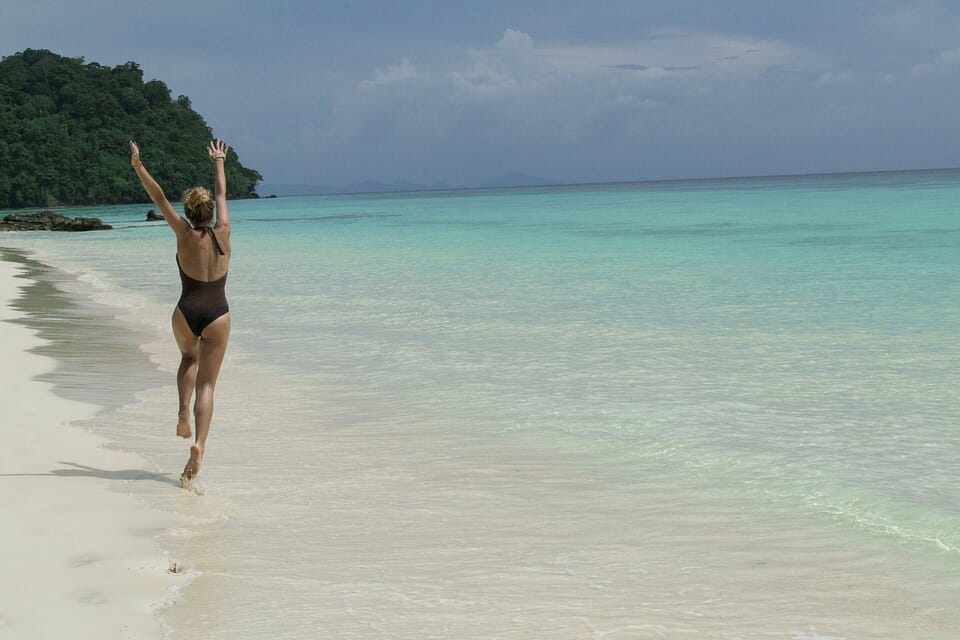 We have teamed up with our Priceline Partners to offer this incredible prize!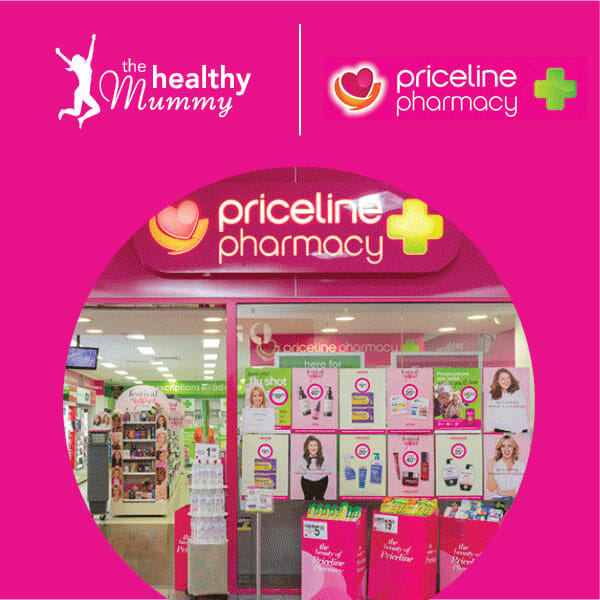 For your chance to win make sure you are taking part in the Healthy Mummy's 8 Week Challenge starting 31st January – if you're not already a Healthy Mummy member you can get our SUPER special 8 Week Challenge Offer here and secure 90% off 
What is the 8 week Challenge?
The 8 week challenge encompasses two conventional 28 Day Challenges in February (our theme in February is budget and all meals are UNDER $2.50 a serve) and March (Our theme is Metabolism boosting and all recipes and exercises are designed to boost your metabolism), packaged for you to get maximum results.
For those taking part, you will pledge your 8 week goal, and along with receiving our Challenge Tool kit ebook you will also have access to our Private Support Group on Facebook, where there will be weekly prizes run and where they can chat with other mums taking part in the  Challenge and get regular support.
How do I win the trip to Byron Bay?
The 8 Week Challenge starts on Jan 31 and ends on March 26 and during that time in order to win you must purchase a Healthy Mummy Product in ANY Priceline & Priceline Pharmacy, or Priceline Online.
You'll then complete an entry form at the end of the challenge telling us:
"What was the BIGGEST difference you saw in your health during the 8 weeks?" 
The entry form will be judged and the WINNER announced!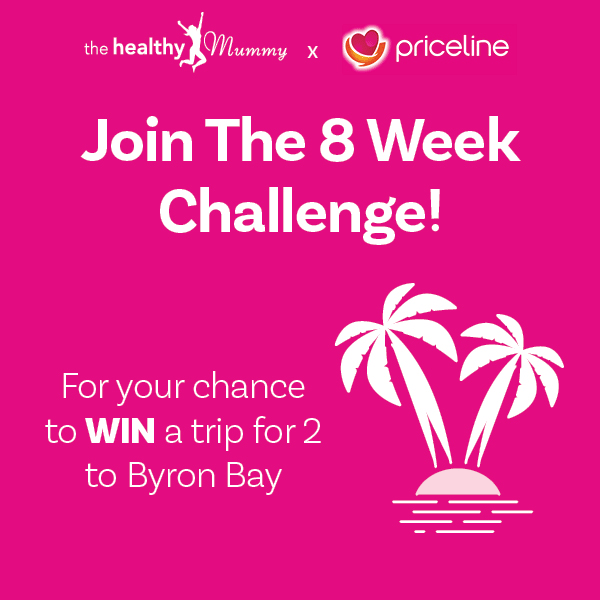 And There's More…
This competition also has some amazing runner up prizes! By completing the entry form, you'll also get the chance to win:-
1 of 20 Box of Healthy Mummy Fresh Meals for a week delivered to the value of $144.00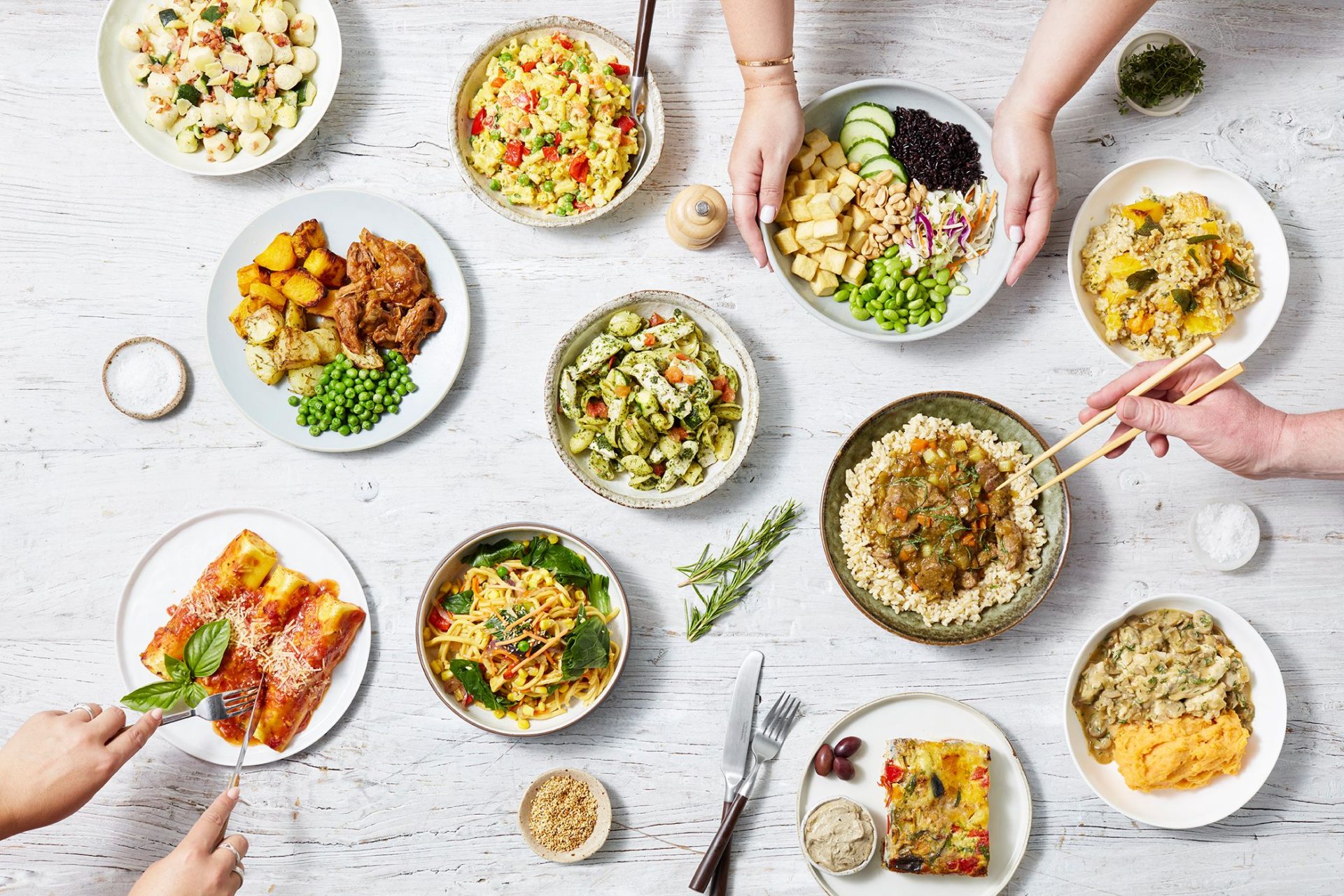 1 of 20 Healthy Mummy Gift Packs to the value of $350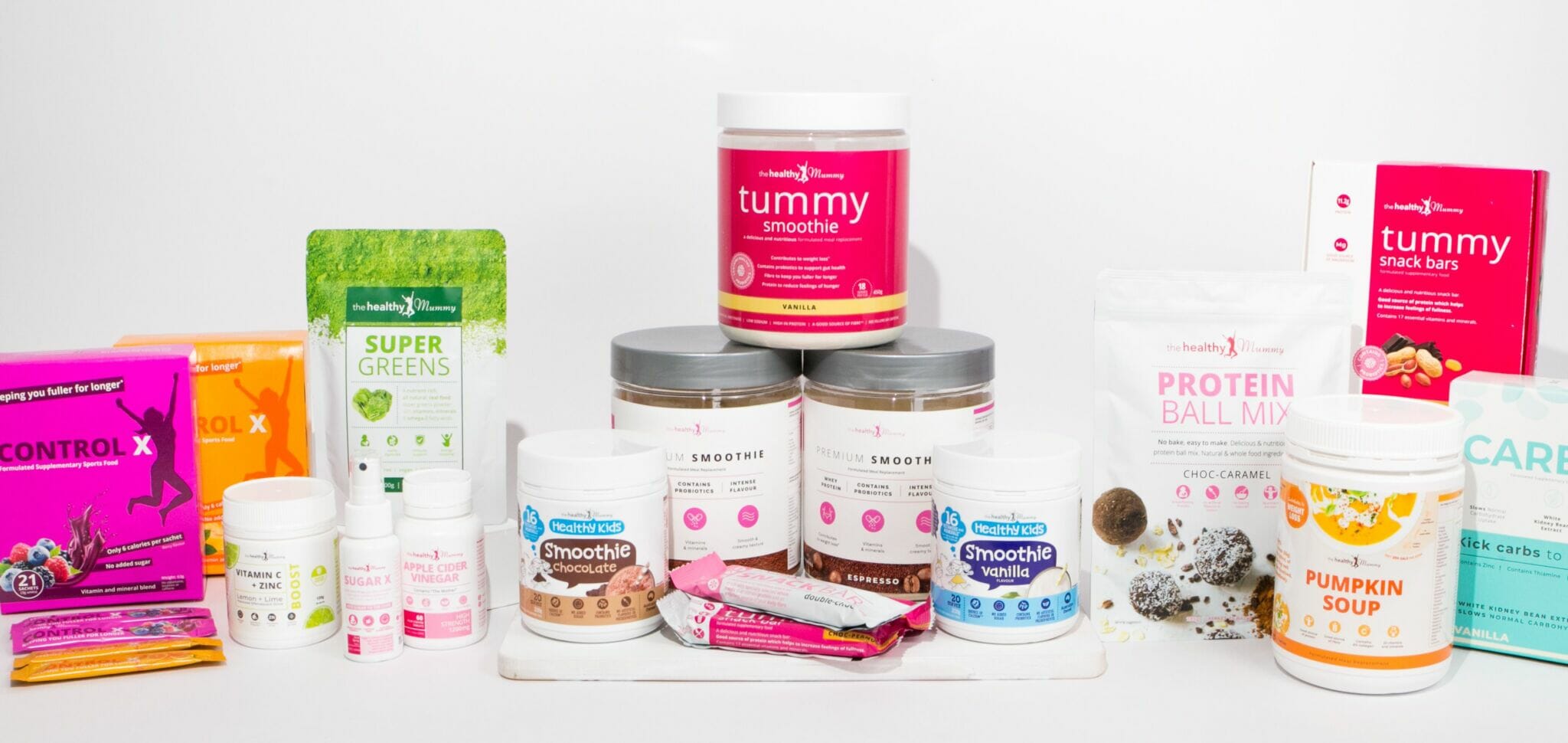 1 of 20 Clear Skincare Clinic voucher to the value $150!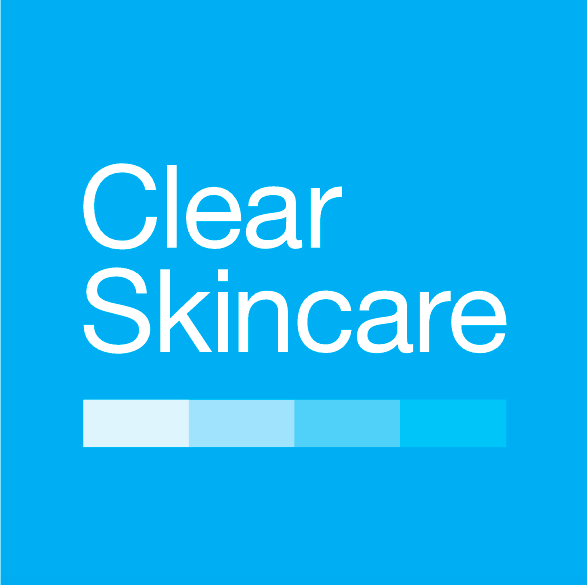 Plus you could win a Nutri Bullet!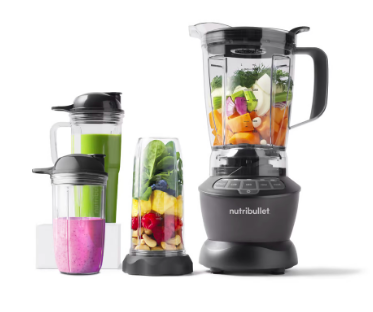 On top of ALL THAT, anyone who completes the 8 week challenge fills in the entry form and completes 3 x FREE 4 Minute Checks on the SiSU Health Station at participating Priceline and Priceline Pharmacies during the 8 week challenge period will have the chance to WIN a NutriBullet Blender Combo1200 valued at $249.99.
Enter code word "PRICELINE" into the Health Station each visit to be eligible to WIN.
What else is up for Grabs on the 8 Week Challenge?
By being a Healthy Mummy App user and by simply making your 8 week Pledge, you could WIN these AWESOME Smoothies plus a Fit Bit AND Fit Bit Scales pack valued at OVER $900!!!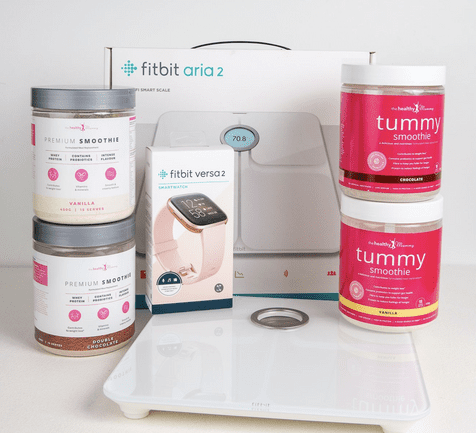 Make your Pledge HERE! This competition closes Midnight, February 5th.
Make sure you've joined with our amazing offer here
What else could I win?
During the course of the 8 weeks, there will be other opportunities to win some incredible prizes!
$3,000 in cash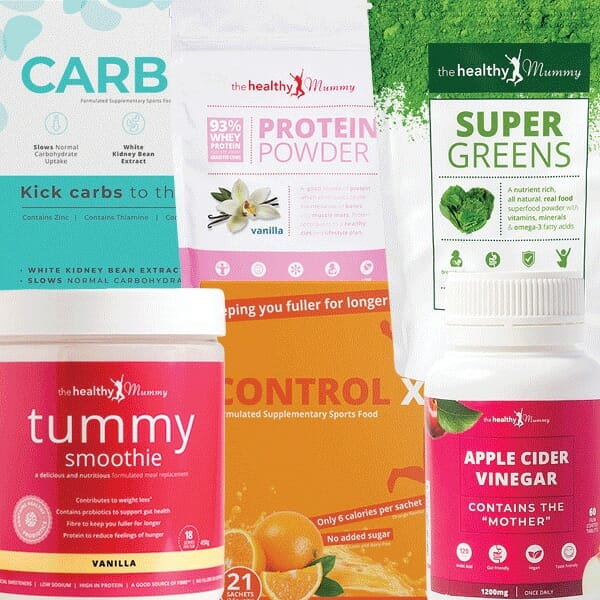 $3,000 in fitness devices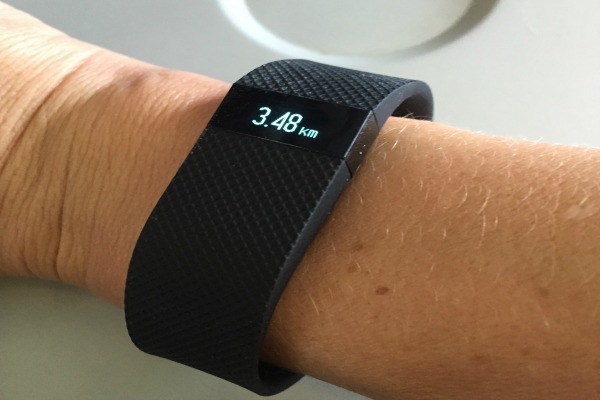 $3,000 in Grocery vouchers
Remember, to be able to win the Trip to Byron and Runner up Prizes you will need to be taking part in the the Healthy Mummy 8 Week Challenge plus purchase a Healthy Mummy product in ANY Priceline & Priceline Pharmacy, or Priceline Online.
For all other prizes mentioned, you need to be a Healthy Mummy App user taking part in 28 Day Challenge, 8 or 12 Week Challenge.
For Everything you Need to Know about the 8 week Challenge starting 31st January  – Go HERE
Get our SUPER SPECIAL Offer for the 8 Week Challenge here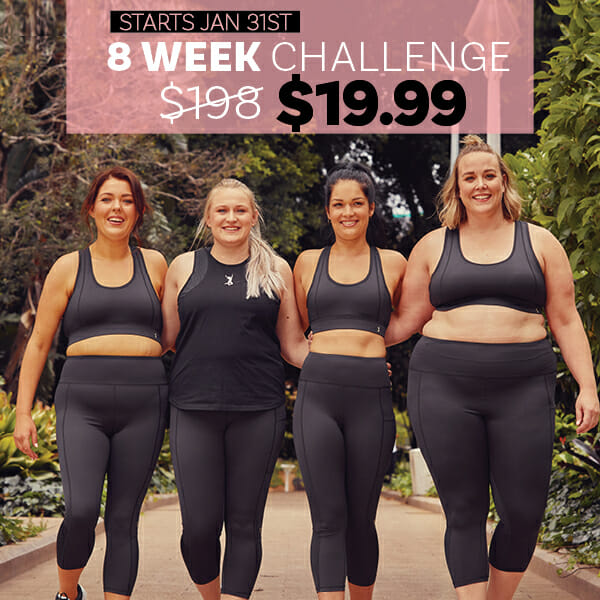 For Healthy Mummy Priceline competition to win a Trip to Byron and runner up prizes, see our terms and conditions here. 
Check out some AWESOME results from mums on our Healthy Mummy challenges!
1. Cassandra Perrin – lost 30 kilos and 80cms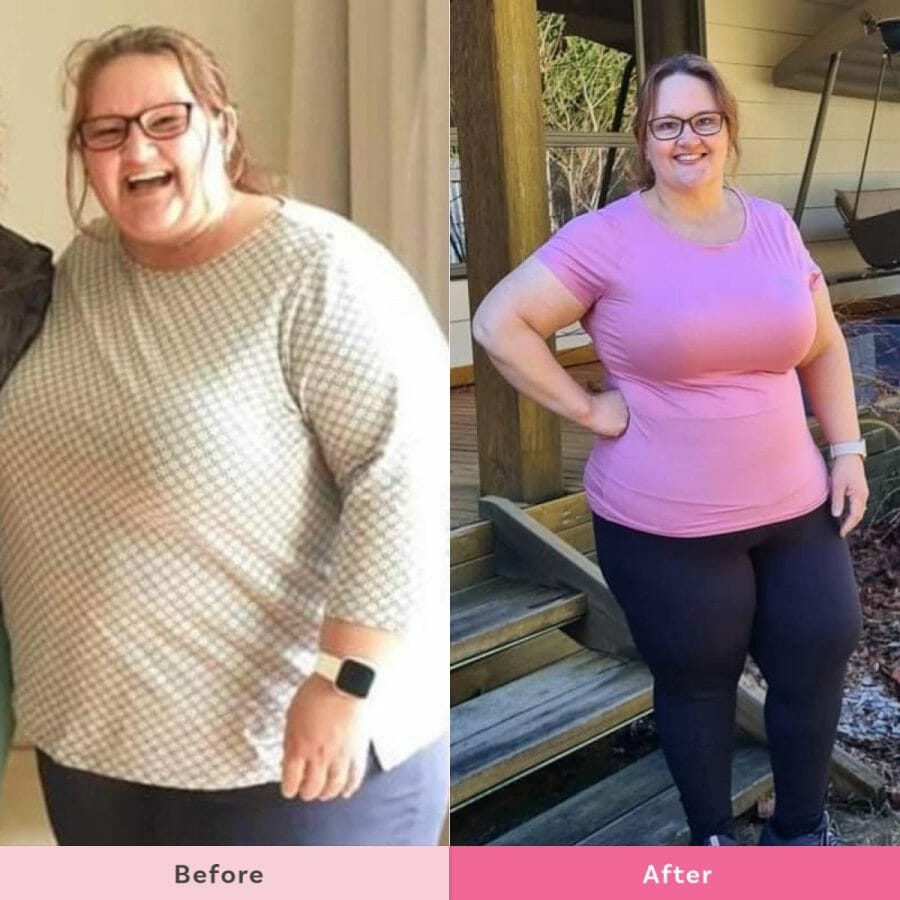 Cassandra is 41 from Bredbo in NSW and is mum to 6 beautiful children aged 19 to 6 years old. She admits that pouring her heart and soul into her amazing family for the last 22 years meant that she lost herself a bit along the way.
In fact, Cassandra says that following a couple of stressful pregnancies, special needs children and dealing with the challenges of them as teenagers, led to her weight gain.
"I got depressed and it was a vicious cycle. I was stoked when the 12 challenge was announced as this was what I needed," she says.
"I had 12 weeks of support and accountability with a group of women who were all there doing the same thing, I could do it in the safety of my home and still be connected to a support system of an amazing community and be held accountable each week with my weigh-in, measurements and progress photos.
"I didn't have to go to a gym. As a morbidly obese lady with social anxiety and depression, this was amazing. I was excited to be a part of a community and still be hidden."
2. Kirsty Whitehead – lost 18.5 kilos and 72 cms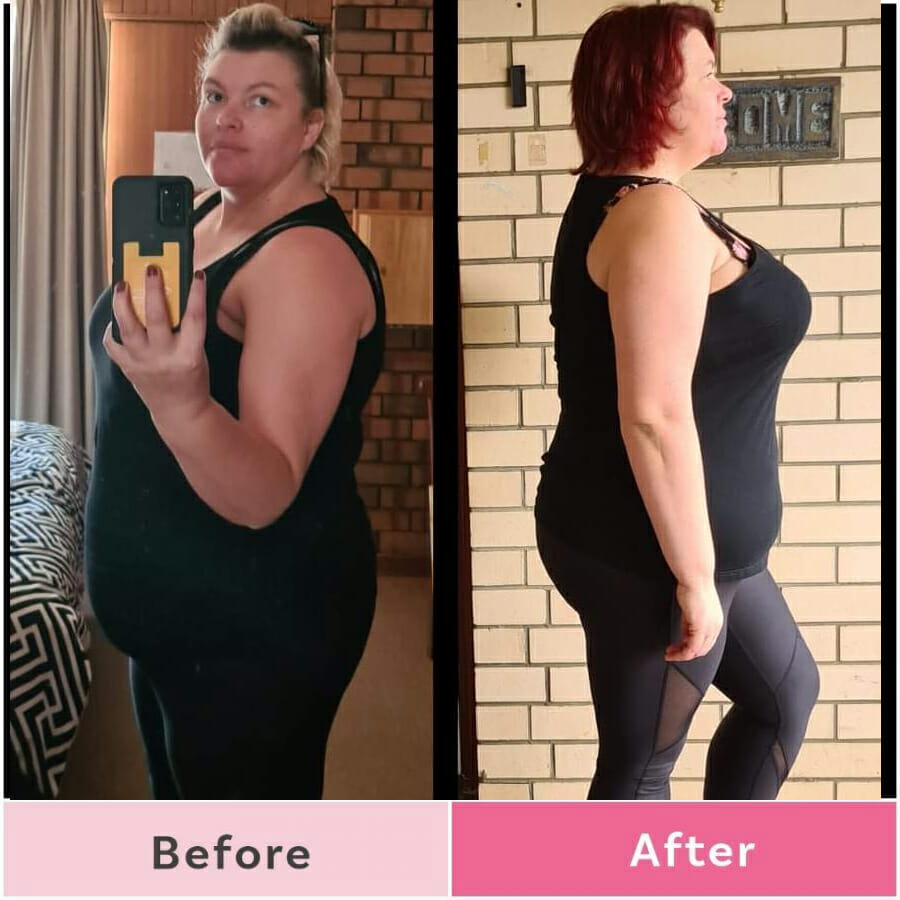 Kirsty Whitehead has lost a whopping 18.5 kilo and 72cm on the 12 Week Challenge.
"Just before the 12 Week Challenge was announced I made a decision to focus on ME and my wants. The timing was perfect and I wanted to give it my all," she says.
"My pledge was to be committed to myself. To not give up, to focus on my whole self, my physical, emotionally and also my inner health. To lose 10 kilos."
3. Cyrstal Joy Maguire – 11.2 Kilos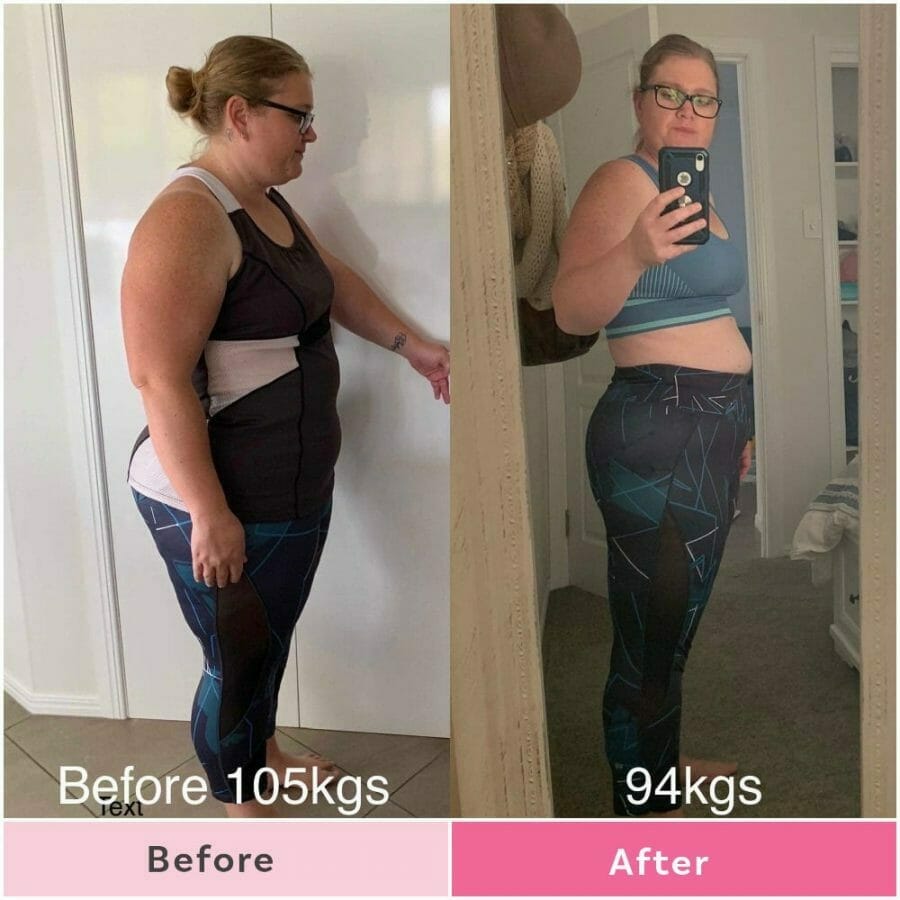 This Grafton-based mum has lost 11.2kg in JUST 12 weeks on The Healthy Mummy
Crystal has been following the 28 Day Weight Loss Challenge  since the end of April 2021 but really started it when the 12 Week Challenge started in May 2021.
"I decided to join as I saw a photo of me full length on our holiday in April 2021 and it was so terrible that I said I couldn't look like this anymore and my son needs a healthy fit mum to keep up with and not to be an embarrassment to my son," she says.
5. Jasmine Ready – 10.5 kilos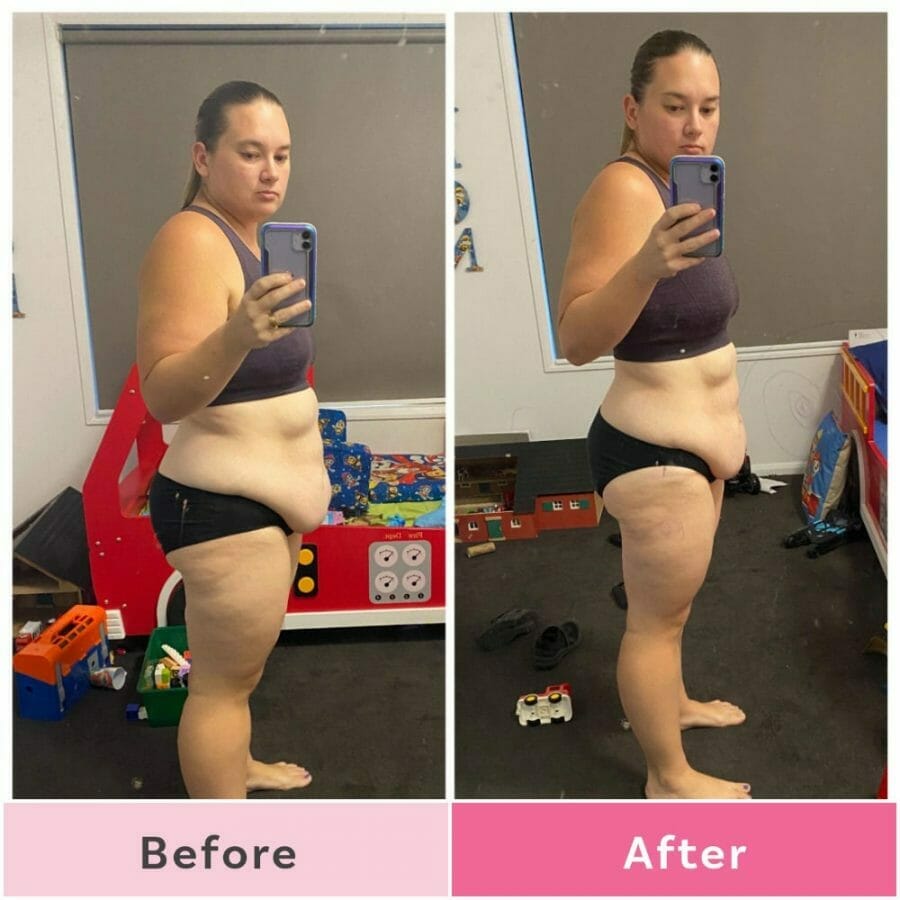 What a transformation Jasmine Ready has had on the 12 week Challenge losing 10.3kg and 37cm off her body!
Jasmine signed up to the Challenges because she wanted to lose between 10-12kg and fit in her dress!
"Amazingly, the dress was able to do up at six weeks and I changed my pledged for the other six weeks to get my back rolls gone," she says.
"Now, I am stronger and fitter every week and keep heading towards my goal. I used the app for everything during the 12 Week Challenge and continued on using it."
6. Vanessa Teakle –had a  7.3 kilo weight loss

Vanessa Teakle managed to lose 7.3 kilos on the 12 week challenge
This mum of two children from Geelong in Victoria pledged to stay consistent and work out at least 3 times a week.
Her efforts more than paid off with her not only losing 7.3 kilos, but also 20 cms from her body.