YAY! We have reached week 3 of the April 28 Day Weight Loss Challenge! Not only that, IT'S HOLIDAY TIME and we are LOVING spending a couple of days off with our families!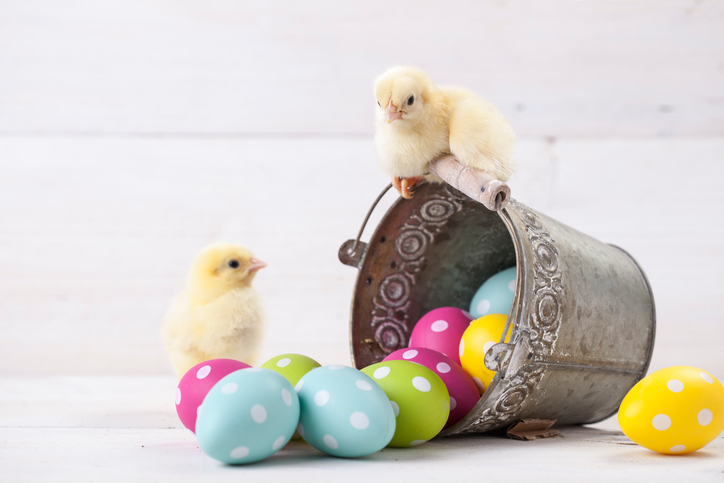 Surviving The Easter Break On The 28 Day Weight Loss Challenge
Ladies, Easter is an INCREDIBLE time to relax with loved ones and enjoy one another's company. Sure, there are lots of chocolate treats around and cheeky dinner temptations – but that's okay!
Remember, having a little bit of chocolate or a small slice of cake this Easter break – is NOT GOING TO undo (or has undone) all of your hard work!
With that said, the 28 Day Weight Loss Challenge recipe hub is HOME TO HUNDREDS of healthier-sweet treats and chocolate alternatives (not to mention, we have a plethora of cookbooks filled with delicious recipes, such as our Healthy Easter Cookbook eBook and Guilt-Free Chocolate Treats & Baking Cookbook eBook) you can check out here!
Also, the meal plan for week 2 is FULL of yummy, healthy treats!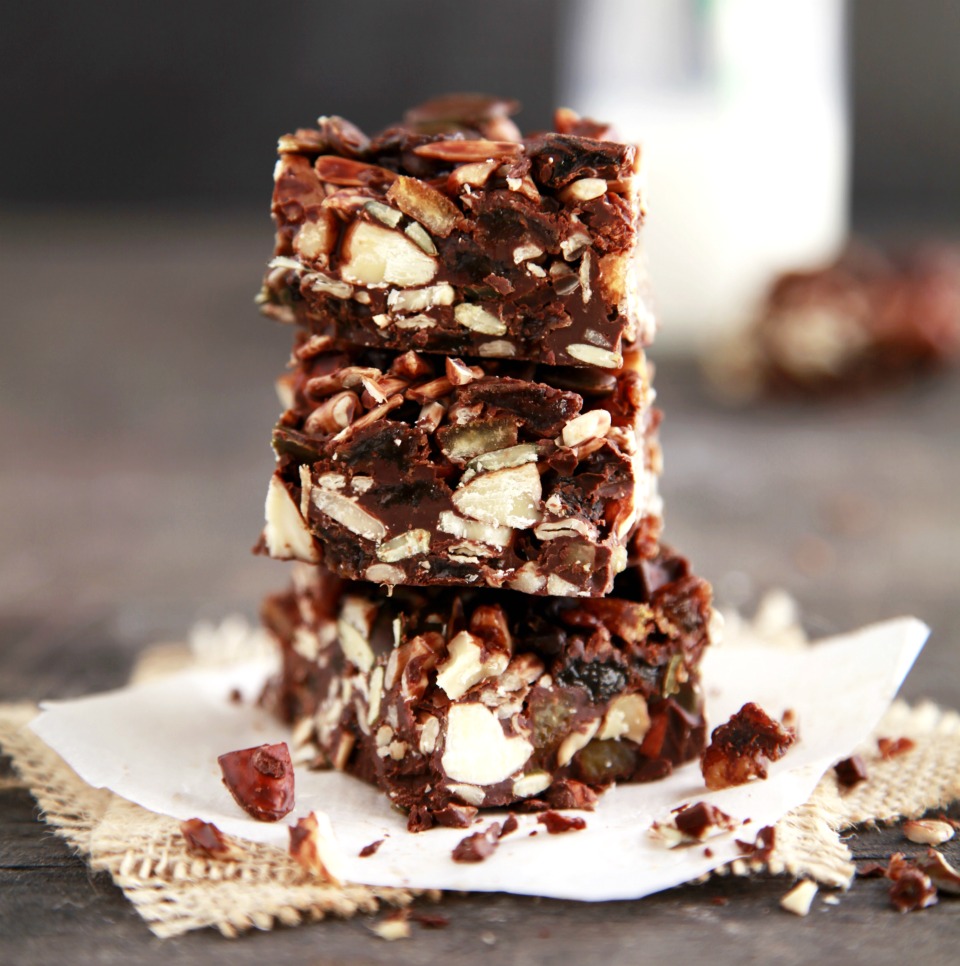 Just because you are following a healthy meal plan, doesn't mean you have to miss out on all the food fun this holiday break (after all, The Healthy Mummy is able to help you with healthier versions of your fave food).
If you would like more tips on how to survive the Easter break whilst on the 28 Day Weight Loss Challenge, click here.
Three Fitness And Healthy Eating Tips To Remember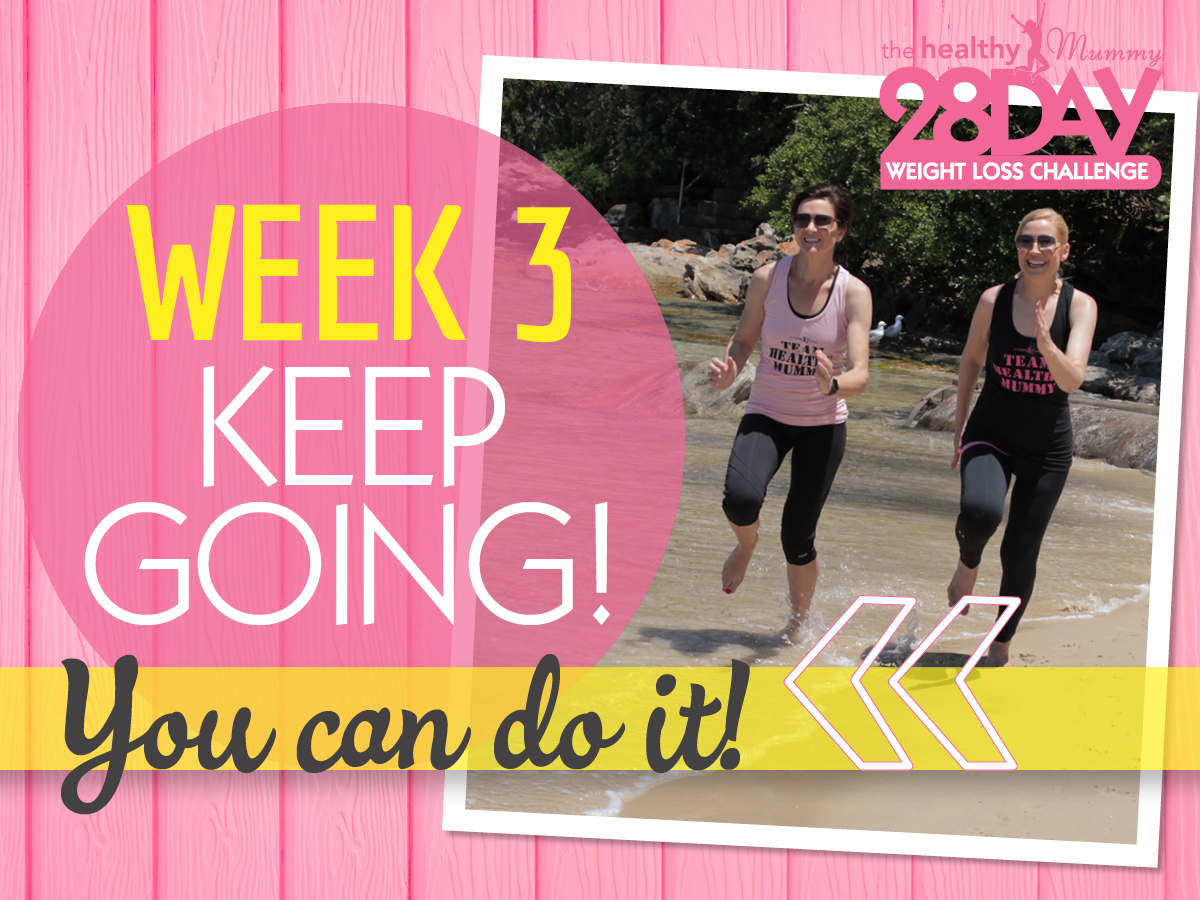 These holidays, if you are worried about falling off the healthy eating ban-wagon, just remember these three tips!
1.If You Indulge More, Exercise More
If you feel like you have indulged a little too much over the long weekend then EXERCISE more. Grab the kids, head to the park…and burn off those extra calories!
Have small kids? Check out this blog on how to make time to exercise with kids.
2.Get Back To Basics
Use this week to get back to basics. Do your meal prep. Drink more water. Move more. And don't skip meals.
For awesome meal prep tips, here are 7 ways to get meal prep organised. Also, here 5 ways to easily increase your water intake. 
3.Get Motivated
It is ok to have a break over the long weekend (after all, you deserve it). Just don't forget to find your motivation again. Don't quit. And remind yourself – you can accomplish ANY GOAL you set your mind to!
If you get stuck, here are 7 awesome ways you can improve your motivation.
Week Three Meal Plan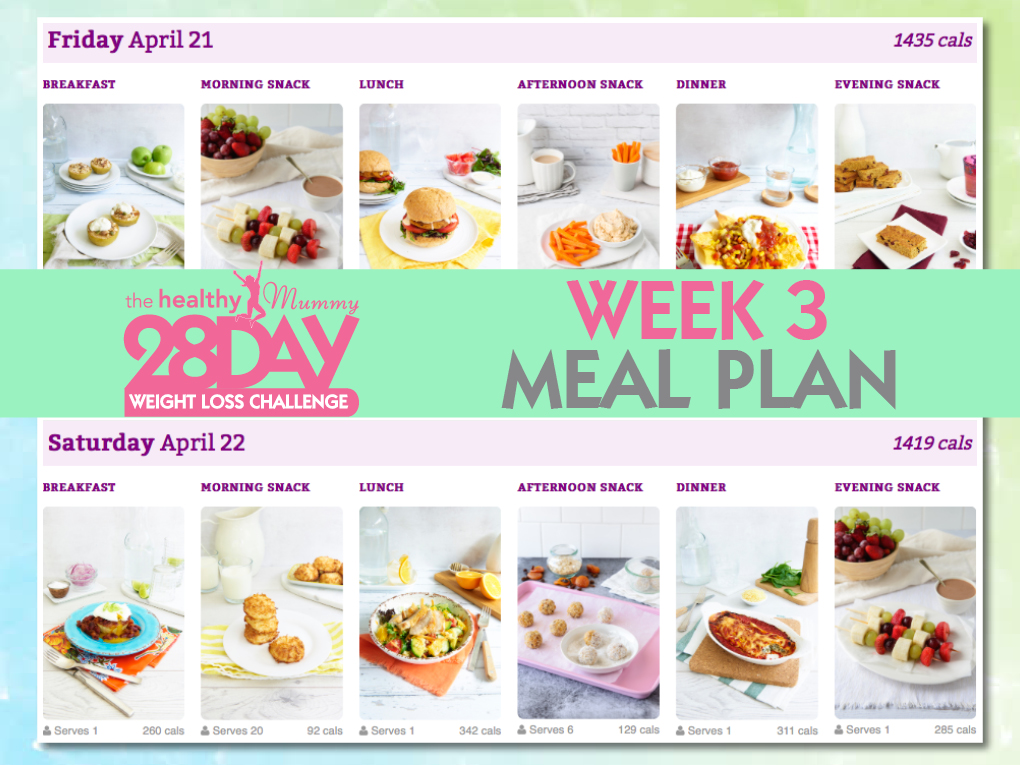 The WEEK 3 Meal Plan is ready to go! We have no doubt this week's simple recipes will help you get back on healthy eating track!
We Can't Wait To Try….
The week's meal plan IS LOADED WITH DELICIOUS RECIPES! However, we can't wait to try…
Baked Berry French Toast – The perfect way to spoil the family without the restaurant price tag or calories! 2 min prep time and 271 cals per serve means even a healthy mummy does not miss out on this delicious breakfast!
Coconut macaroons – Spoil yourself and your holiday visitors with these delicious treats. At 92 calories per serve these are perfect over a cup of green tea! try our delicious macaroon recipe!
One Pot Spaghetti Bolognese – Save time and money with this delicious veggie loaded meal! We promise you will have the plates licked clean.  10 min prep time means more time for relaxing!
It's Fitness Test Day!
It's Fitness Test DAY LADIES! It's time to see just how far we have come!
Take the fitness test here.
Samara's Hot Tips!
This week is all about staying on track and believing that you can do this (because guess what, YOU CAN)!
To help keep us on track, Healthy Mummy Samara is sharing her best tips!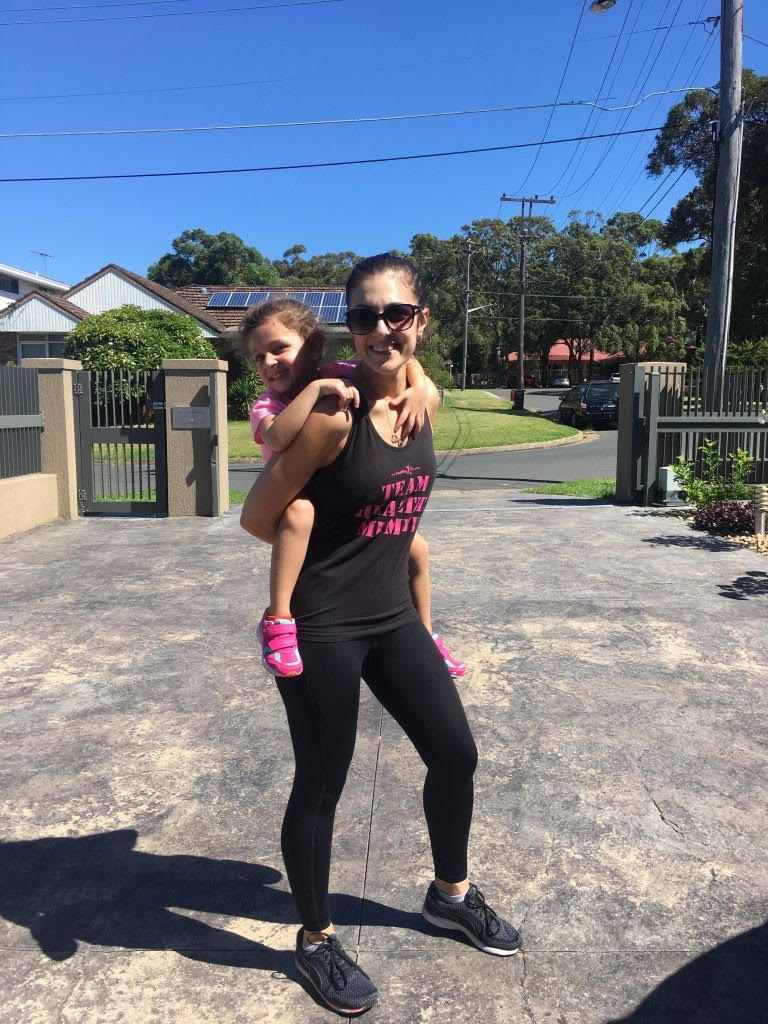 Samara says,
Dedicating a small amount of time each day to exercise is one of the best things you can do for yourself both mentally and physically.
If you can't make time to do the challenge exercises – break out the bikes, the hula hoops, skipping ropes, scooters or find a field and kick a soccer ball around with the kids.  Let's find no excuse to fall off the wagon this week with exercise!
Pack healthy snacks so you don't buy junk.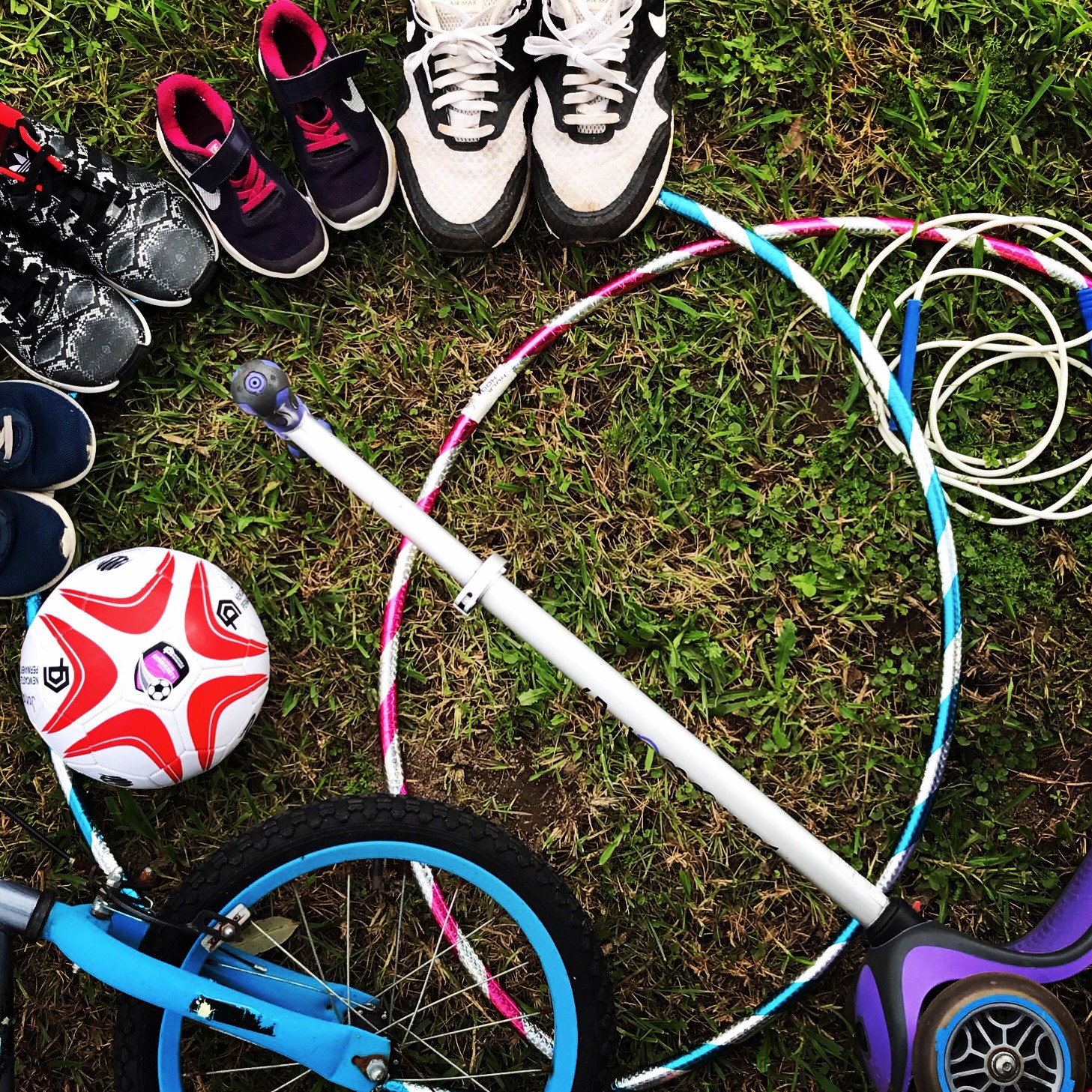 Thanks for the incredible tips Samara! You can read more about Samara and her incredible transformation journey here.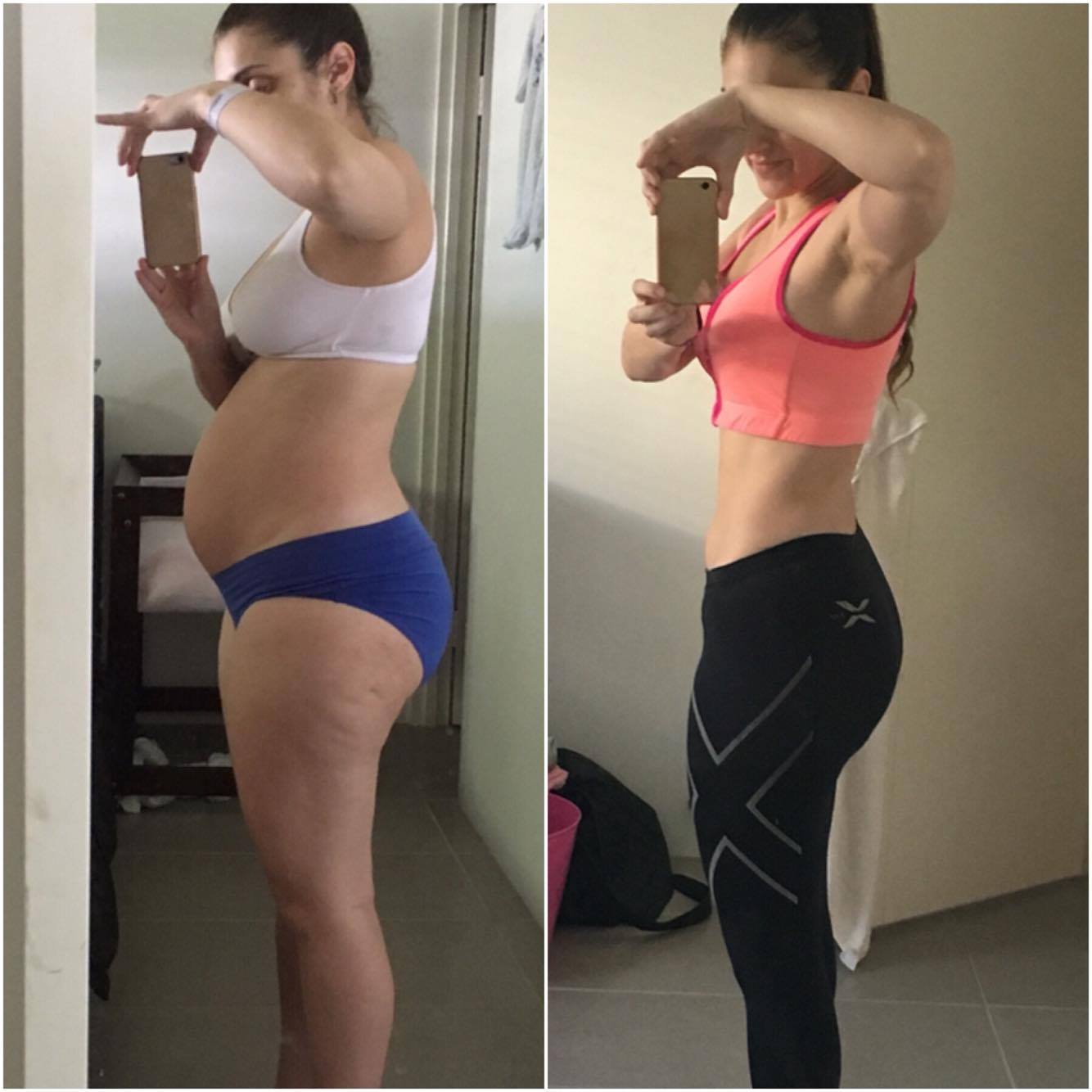 REMEMBER, YOU CAN DO THIS!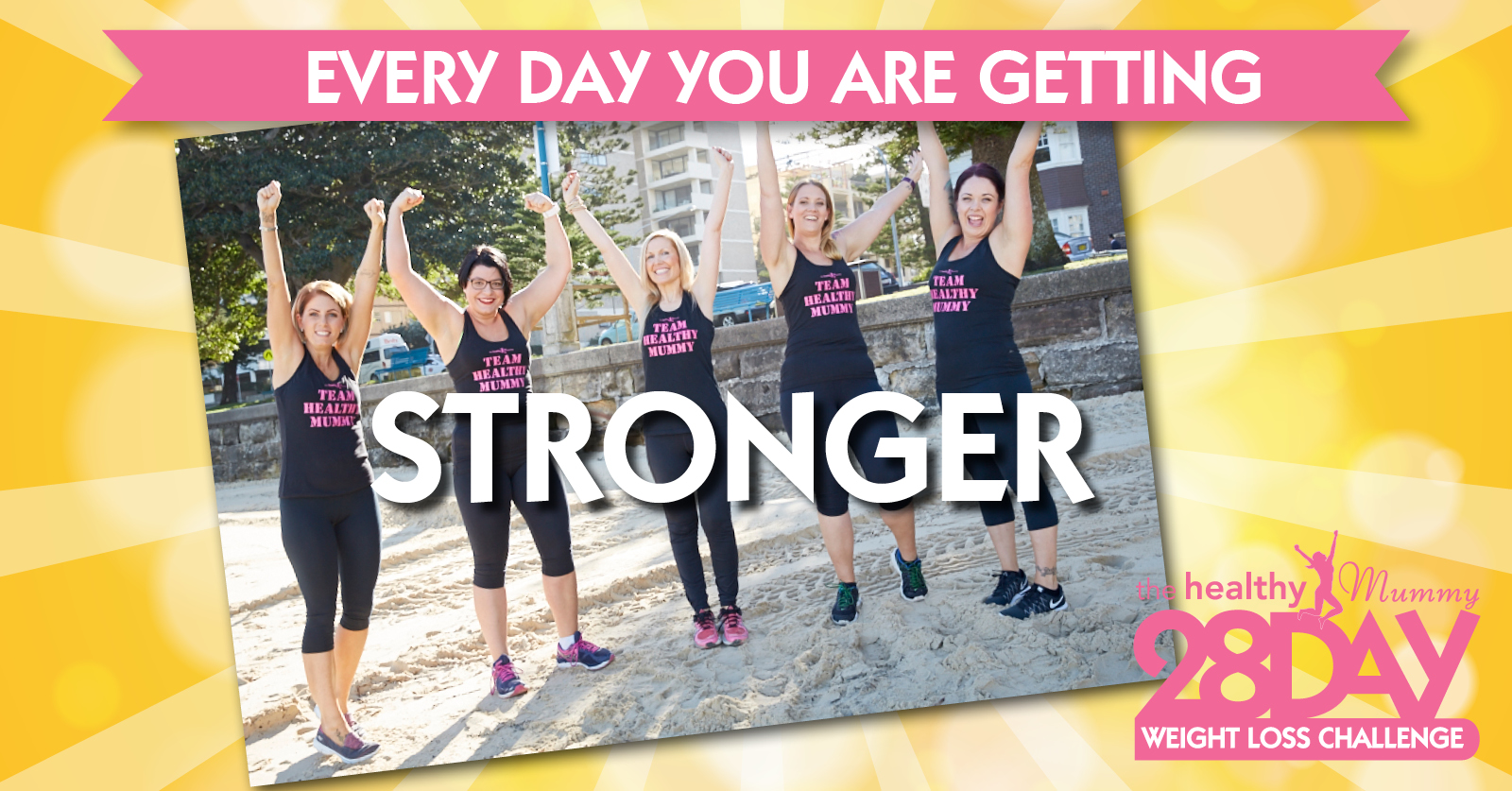 Ladies, we can do this! Let's smash the rest of April! Remember why you are doing this or who you are doing this for!
If you are needing additional support, be sure to join our online Facebook Support Groups.
Here, thousands of mums are able to connect with one another and share their best tricks, tips and advice to help you stay on weight loss track.
Sign Up…TODAY!
If you are not a 28 Day Weight Loss Challenge member it's never to late to join!
Think of the challenge as the best value personal trainer, dietitian, meal planner, chef and motivational coach that you have access to every day – without the high cost and all created JUST FOR MUMS.
Every month is DIFFERENT with over 100 NEW recipes added each month. EVERY MONTH you receive NEW 28 Days of FAMILY FRIENDLY customisable meal plans, daily exercise plans and daily support. It's also breastfeeding friendly.
To sign up OR to find out more, click here.