Finding things to do with your kids during the school holidays is often a challenge anyway for many parents – but now these lockdown laws are making it seem pretty impossible!
What can be done at home with the kids to keep them entertained?
Phillipa Harrison, Managing Director for Tourism Australia says, "Families across Australia have had to put their Australian holiday plans on hold until it is safe to travel again.
"Until then why not immerse yourself and your family in some of the most iconic and incredible destinations and experiences our country has to offer – all from the comfort and safety of your home."
Check out some interesting ways to keep boredom at bay these school holidays below…
10 ways to keep your kids busy during the school holidays
1. Visit a zoo (virtually)
You can now visit some popular zoos and aquariums from your couch! Travel plans may be on hold due to COVID-19 but there are heaps of virtual tours you can do online. You can even watch feeding time at some farms and zoos.
Learn all about the animals of Taronga Zoo here.
Paignton Zoo in the UK is a wonderful place to visit for all animal lovers. Check out their Virtual Tour here. 
Georgia Aquarium in Atlanta is providing webcam live streams here.
2. Check out museums and landmarks around the world online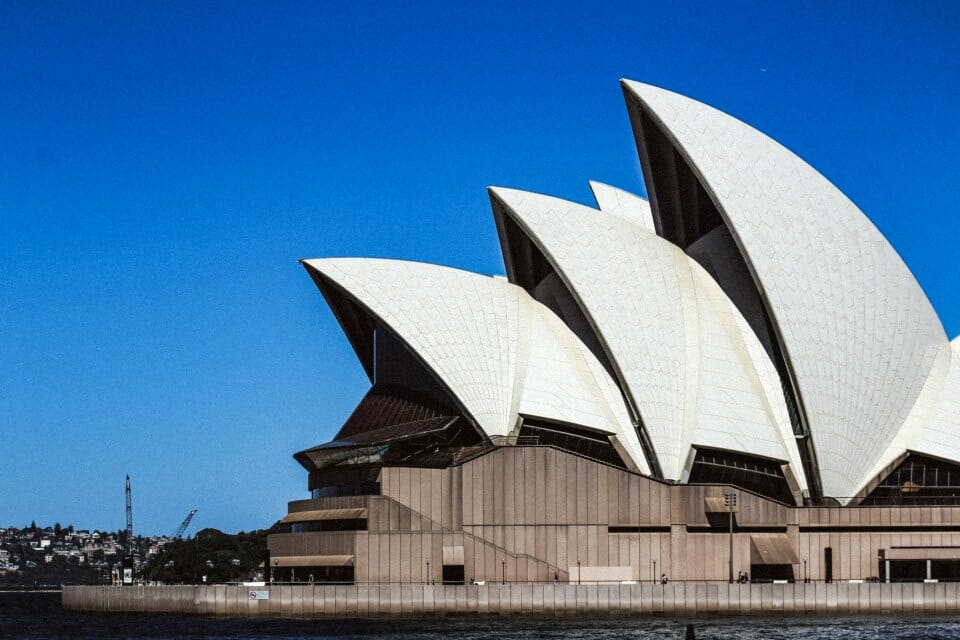 You don't have to stick to just Australia, the internet is allowing people to visit some historical landmarks and museums all around the world this Easter.
Here are some awesome places to go virtually:
Best virtual tours in Australia.
Virtual tours kids can take right now.
3. Foster a pet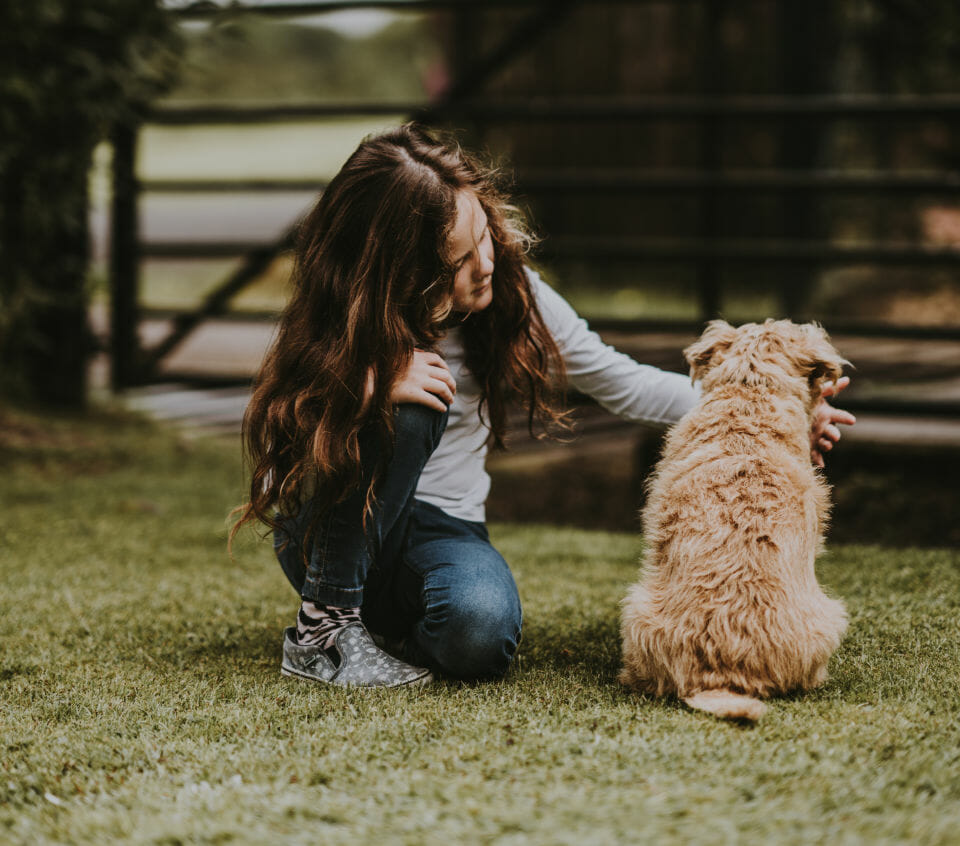 The RSPCA is urging animal lovers to foster animals that are in need of care while they are in lockdown. Gardens must be animal proof.
For more information on animal foster care, click here.
4. Bake some treats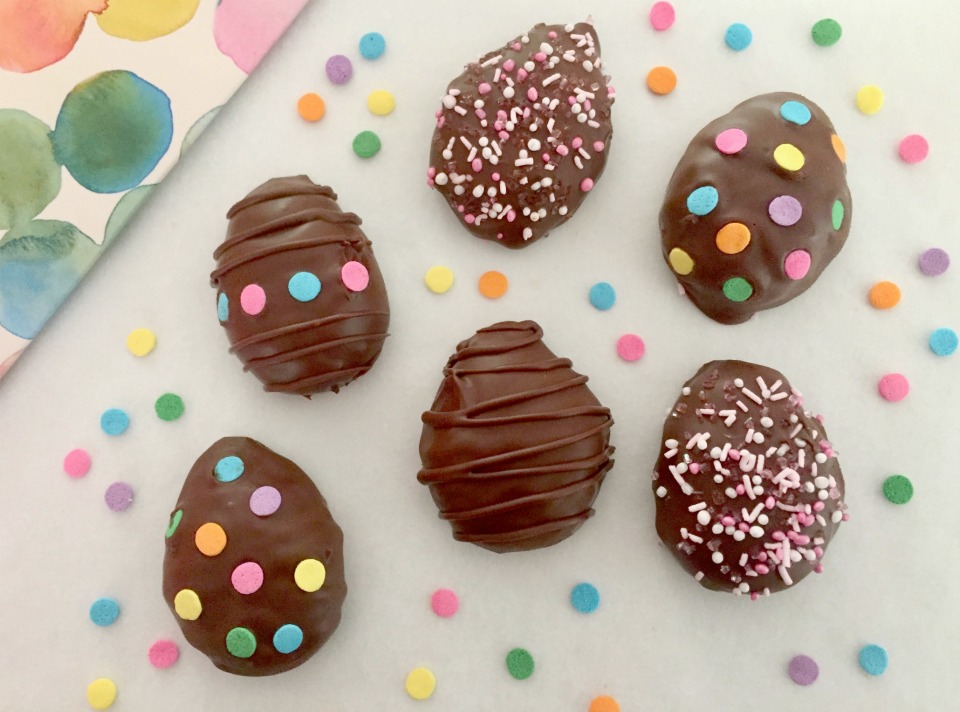 Here's a great recipe to make in time for Easter that the kids can help you with.
Making your own Easter eggs is a fun activity, but it also means you're leaving out a ton of the added sugar that come with store bought eggs.
Check out the full recipe for our 5 ingredient wholesome homemade Easter eggs here.
5. Do a science project at home
This is entertaining as well as educational. Check out this video to see what interesting science experiment your child may enjoy.
6. Make some Easter crafts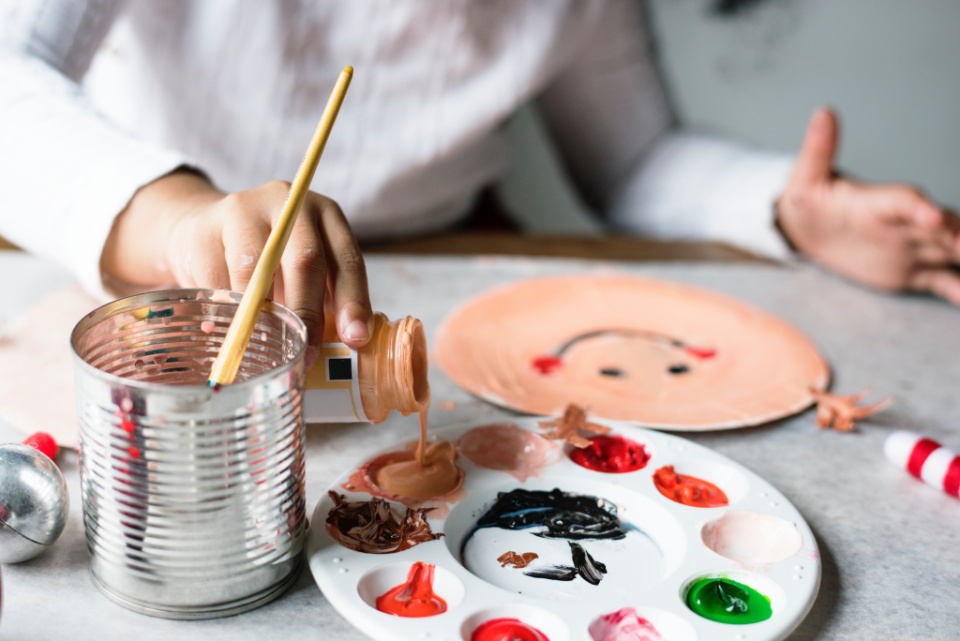 Keep your little ones occupied by decorating their own Easter eggs or making Easter bonnets. You could always get them to do some painting or water play.
7. Do some gardening together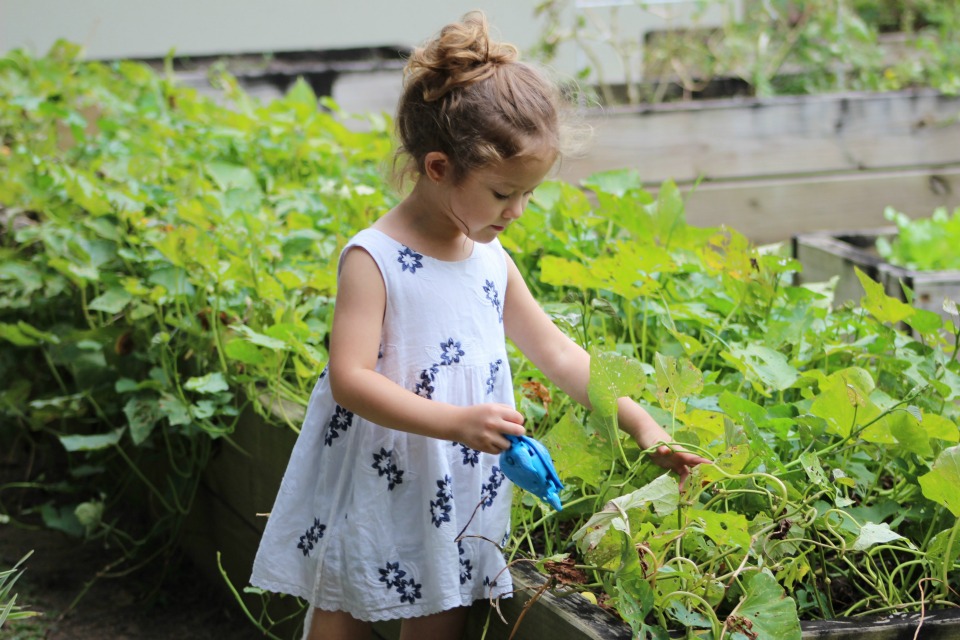 Get the kids planting seeds, either in the ground in your garden or in a pot on your balcony, and help them learn about how to look after and care for the plants.
You could start small and plant something like watercress or cactuses or try and grow your own fruit and veggies or flowers.
8. Exercise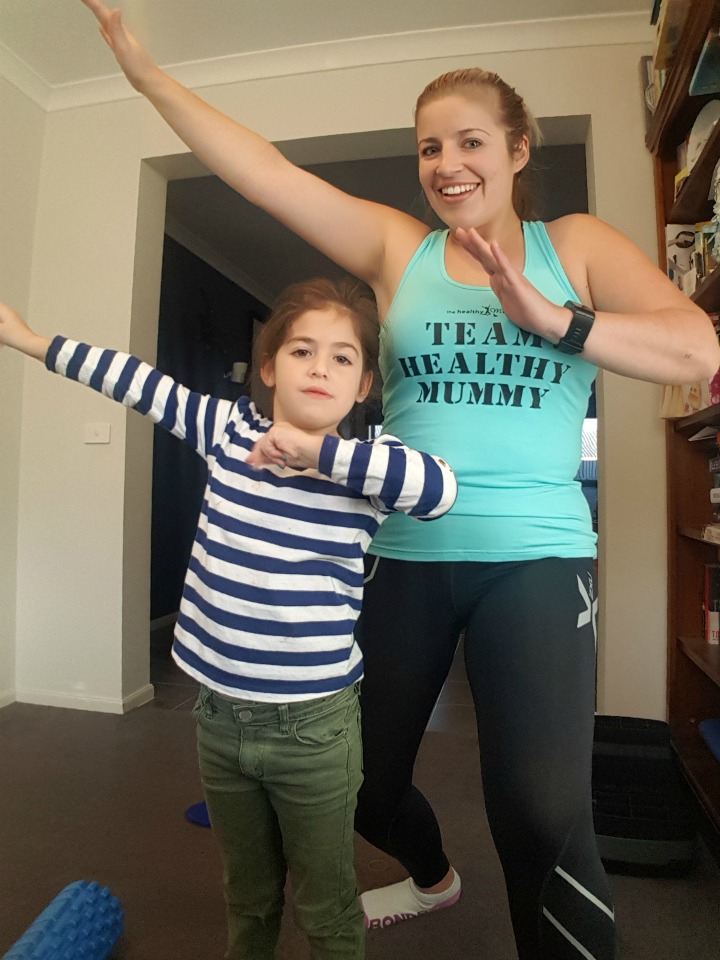 Just because your children can't get out to a playground or maybe even the beach, don't just let them sit on the couch and watch TV or play with a game console these holidays. Get them up and moving out in the garden (if you have one).
If you don't have a garden or it's raining, try working out using exercises online. We have a heap of fun family-friendly exercises on our 28 Day Weight Loss Challenge, such as Dance Fit or Tabata.
9. Have a playdate online
Does you child miss his or her friends? You can still have a virtual playdate so they can catch up with their friends! It's important for your kids to feel like they've been interacting with their friends, and you can have your own catch up with your mum friends.
10. Holiday in your backyard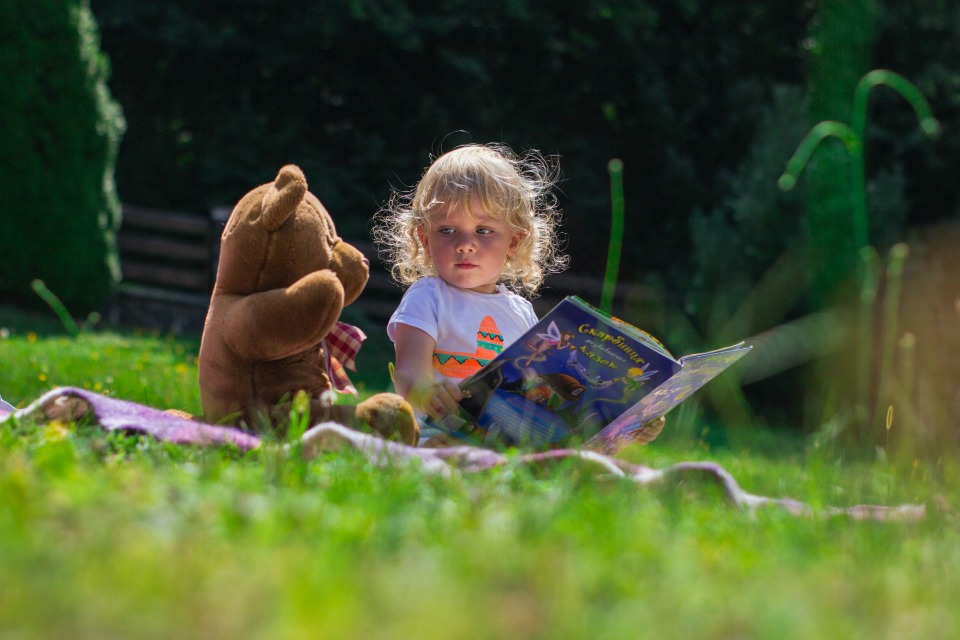 Were you supposed to go away this Easter? You can still replicate that holiday feeling by having a staycation in your backyard. Maybe you could set up a sandpit so you feel like you're at the seaside, a paddling pool or even put up a tent like you're camping.
If you don't have a backyard, you can put a tent up in your front room and even toast marshmallows over a candle like it's a campfire.
If you are worried about sugar overload this Easter then NEVER FEAR – The Healthy Mummy is here!
Be sure to check out our Healthy Easter Cookbook eBook!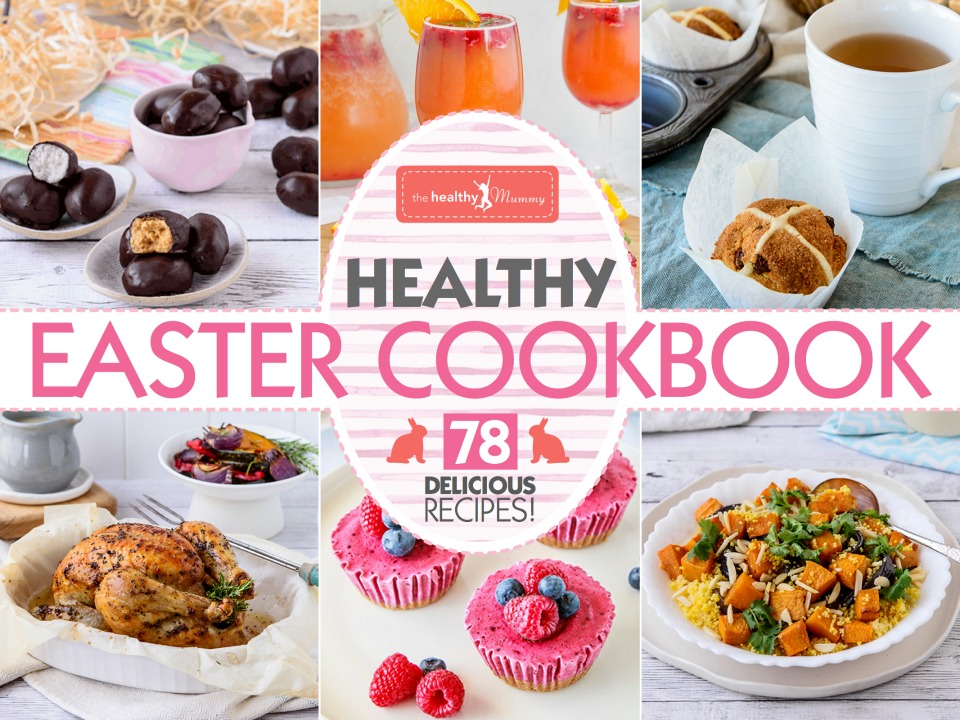 With ideas for main meals and sides for family lunches or dinners, healthy chocolate recipes so you can indulge in sweet treats, while still following your healthy lifestyle goals, plus homemade gift ideas so you can pass on your healthy ways to friends and family.
Just because there are chocolate Easter eggs everywhere at this time of year, it doesn't mean you have to miss out on all the fun. Eating healthy, fresh foods and spending time with your family is what an enjoyable life is all about.
Join thousands of mum on the MUMS ONLY Challenge!
Join thousands of mums on the 28 Day Weight Loss Challenge who are tackling and ACHIEVING their weight loss goals.
Whether you have 5 kilograms to lose or 35 kilograms to lose – The Healthy Mummy is here to SUPPORT YOU and your PERSONAL WEIGHT LOSS JOURNEY.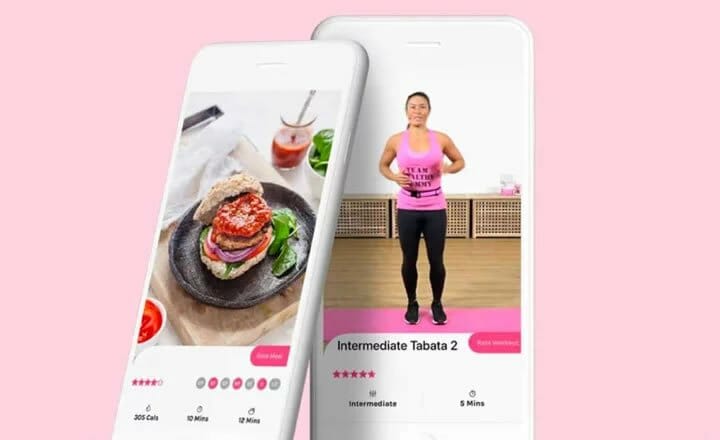 To find out more on the 28 Day Weight Loss Challenge click here.