12 times this mum made a fussy toddler's dinner dream come true
Does the thought of feeding your little one broccoli make you dread dinner time? Here are 12 times this mum made a fussy toddler's dinner dream come true.
Does the thought of feeding your little one broccoli make you dread dinner time? Are you tired of making promises and thinking of new ideas (and rewards) to try and encourage your toddler to eat just ONE MORE SPOONFUL?
While The Healthy Mummy's Healthy Kids Smoothie is a GREAT healthy snack alternative high in calcium and free from artificial sweeteners that can provide fussy kids with a nutritious milk drink – this INSPIRING, CREATIVE AND CLEVER AUSSIE MAMA has nailed making breakfast, lunch and dinner a TREAT!
Prepare to be blown away by this Melbourne mum's food art.
12 times this mum made a fussy toddler's dream come true
Laleh Mohmedi is a mum from Melbourne who has made dinner time a veggie enticing ART SHOW for her little ones.
The mum-of-two makes delicious and healthy meals for her kiddies using basic everyday food staples (think mash potatoes, capsicum and flatbread) HOWEVER serves their meals as oh so incredible food sculptures, inspired by their favourite characters.
And guess what, her fussy eaters are more than THRILLED to tuck into dinner time.
Thankfully for us, she uploads her delicious and AH-MAZING meals to her Instagram Page Jacob's Food Diaries.
Here are 12 times Laleh blew us away with her creations. 
Spongebob never looked so good. Maybe the next time you cook Healthy Mummy recipe Honey Soy Chicken Veggie Noodle Bowl you could try and create a similar piece!
Forget the sweets come Halloween! This meal will CERTAINLY keep the kids spook-happy.
Chuckie will certainly encourage kiddies to try salmon!
Can you think of a better way to try and get your kiddies to eat radish?
Pancakes anyone?
Avo and eggs on toast has never looked so fun!
AMAZE-BALLS!
Buh-bye Popeye! The Incredible Hulk is the NEW WAY to get kiddies to eat their spinach.
Roast Goofy anyone?
Scar from The Lion King certainly makes wild rice, lentils and mash look DELISH!
Muffins anyone?
Wow! As the weather cools down it's nice to tuck into a hearty soup….especially when it looks like this! You can also try our 30 Minute Autumn Minestrone Soup.
Laleh has HEAPS MORE food art on her Instagram page – be sure to check them out!
Here are 14 things parents of fussy eaters will totally understand!
More on our Healthy Kids Smoothies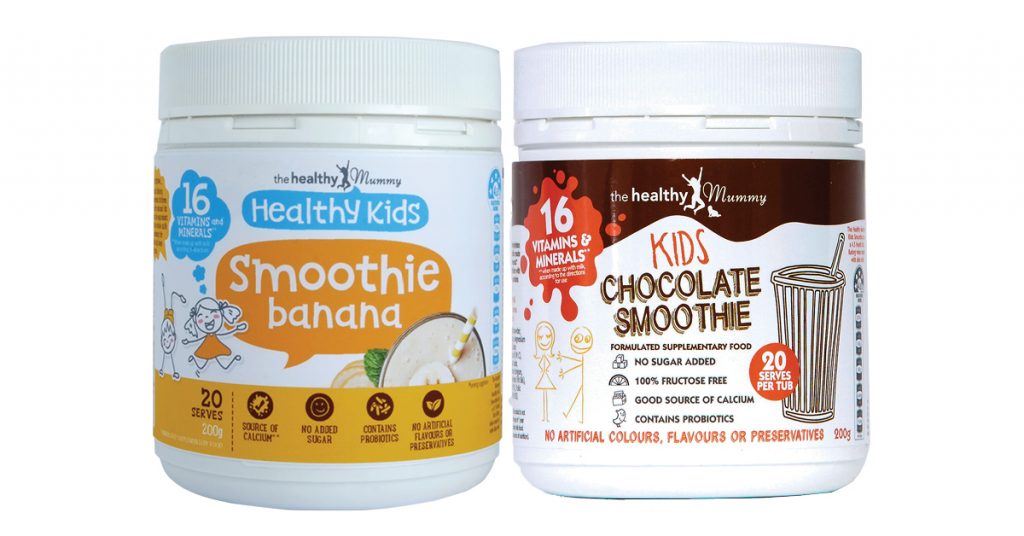 The Healthy Kids Smoothies (available in chocolate and banana flavour) have been specially made as a healthy snack for kids. They're ideal if you have fussy eaters or want to ensure your children have a nutritious and healthy smoothie snack. It also has a 4.5 Health Star Rating when made with skim milk. It contains NO added sugars.
The sugar content in The Healthy Kids Smoothie is from NATURAL sugars from the lactose in the milk and is FREE from added sugars. WHO recommend aiming for 5% added sugars in the diet and this product provides NO added sugar.
The Healthy Mummy Kids Smoothie is rich in carbohydrates and protein and is a natural energy packed smoothie made for kids.

It contains 16 essential vitamins and minerals and when combined with milk, provides children with 50% of their Calcium RDI. 

It also contains probiotics needed for healthy guts.
What do you need to know about The Healthy Kids Smoothie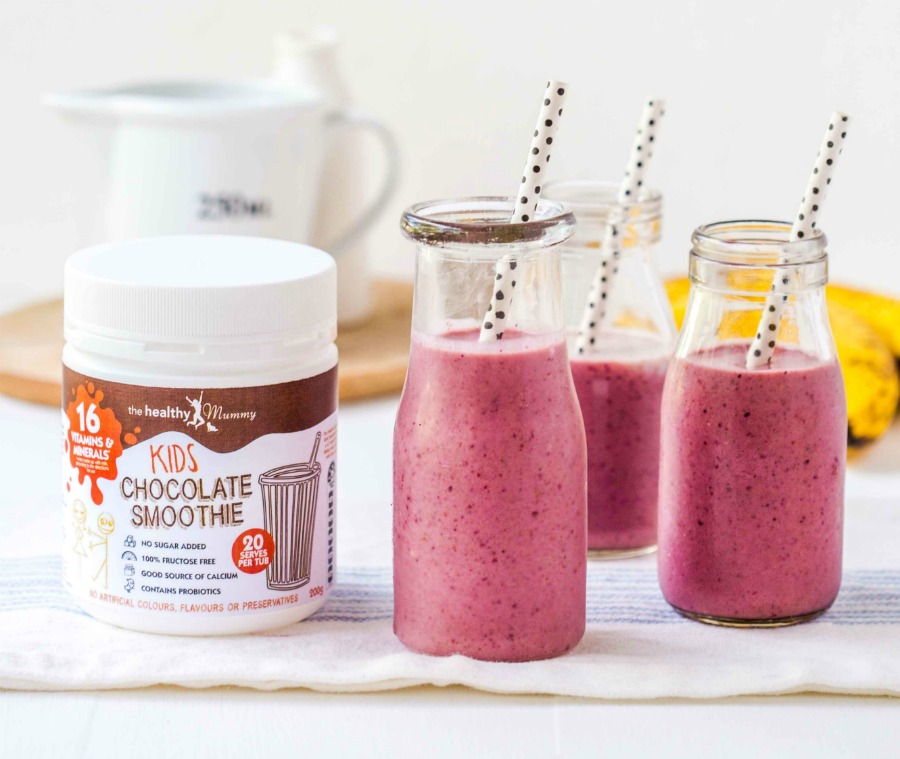 It is a nutritious snack made for kids

It contains probiotics

It contains 16 vitamins and minerals

It contains NO artificial colours, sweeteners, flavours, preservatives or MSG in the product

It is rich in protein

It contains NO added sugar

It contains 16 vitamins and minerals – when combined with milk
Allergy information
The product contains dairy (the base of the smoothie) and a small amount of soy (within d-alpha-tocopheryl).
The product does not contain any ingredients derived from gluten, fish, eggs, nuts or sulphites. However the factory in which the product is made does store and manufacture these products but they are not produced on the same line.
The Healthy Kids FUSSY EATERS Cookbook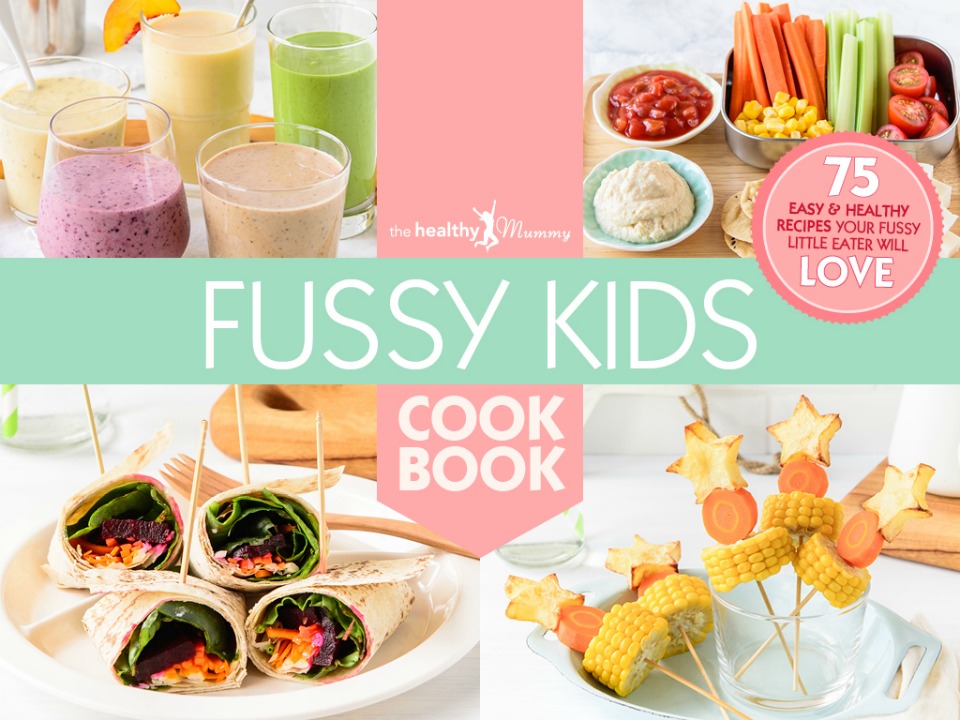 As well as helping mums lead healthy lifestyles with our amazing range of smoothies and our incredible 28 Day Weight Loss Challenges, we are also very much focused on helping kids eat healthy too!
This is why we launched our Healthy Kids Fussy Easter Cookbook and it's JAM-PACKED full of healthy recipes that even the fussiest eaters will LOVE!