6 delicious and low sugar recipes under 400 calories
Thinking of ditching sugar? Here is a sneak peek of six of the recipes from our Challenge, helping you to lose weight in a healthy way.
Want to have a break from sugar? Then we have a little sneak peek of some recipes that are sugar free from our 28 Day Weight Loss Challenge.
Sugar can make you feel good (for a while) but it comes with the inevitable sugar crash, which can see you lunging towards the biscuit jar looking for your next sugar hit.
By following the recipes in the 28 Day Weight Loss Challenge you can wean yourself off the sweet stuff, have more energy, and lose the kilos you've been unable to shake.
PLUS, we've got a full recipe at the bottom of the page so that you can taste it and see for yourself how delicious it can be to join us on the 28 Day Weight Loss Challenge and kick the sugar habit.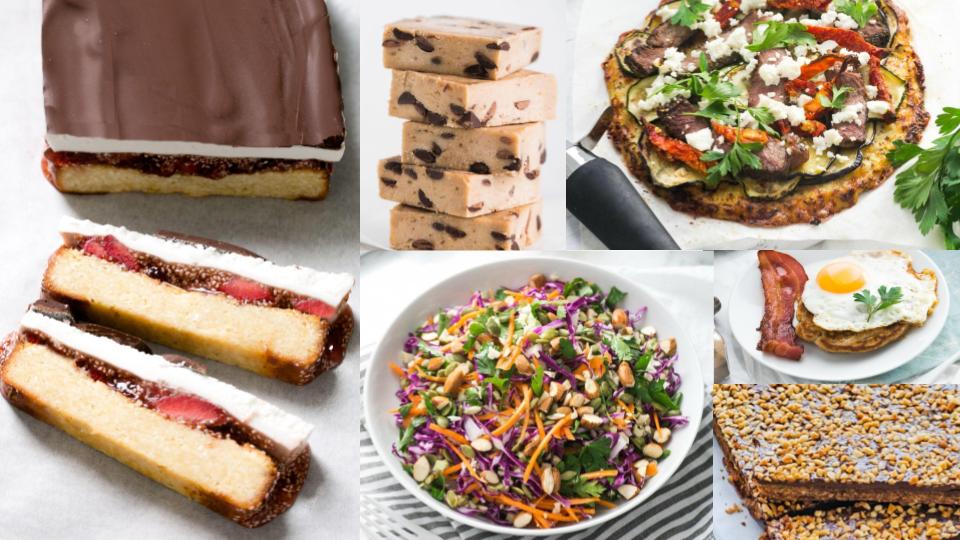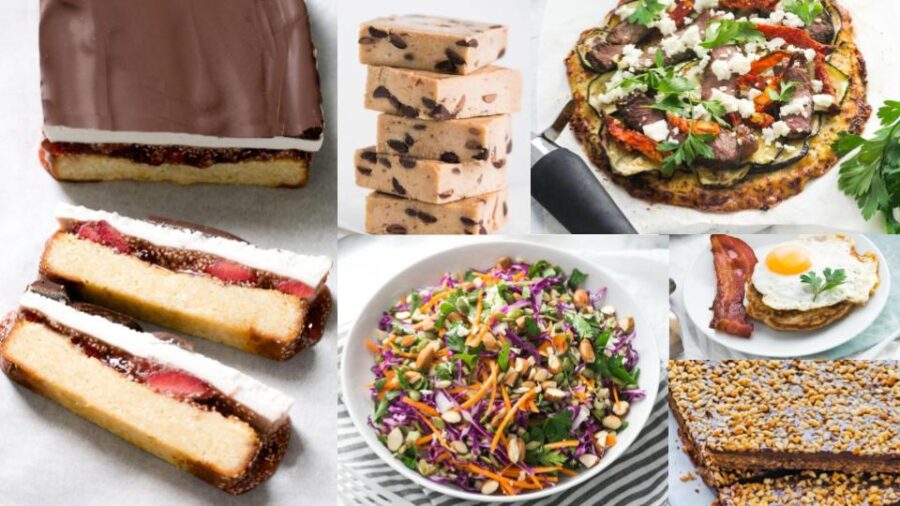 6 delicious and low sugar recipes under 400 calories
1. Bacon and Eggs with Chinese Spiced Waffles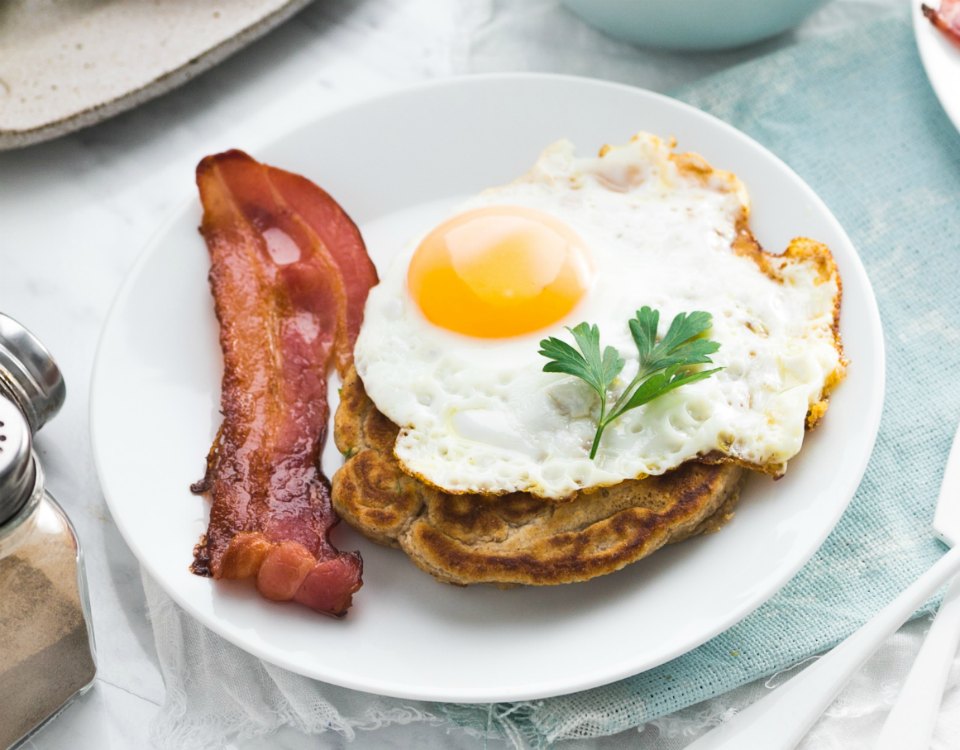 325 calories
Ditch the processed cereals, flavoured yoghurts and fruit juice and try a few more savoury breakfast options to help you reduce your added sugar intake. For another waffle recipe try our delicious Belgian waffle recipe!
2. Refreshing Detox Salad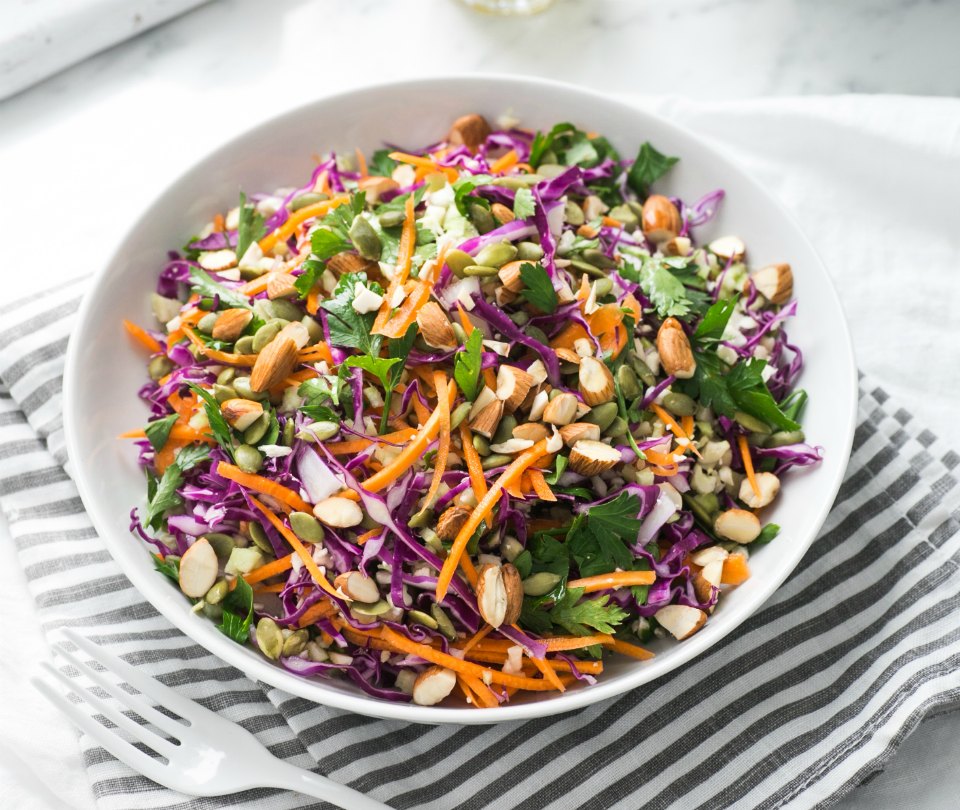 320 calories
An easy to prepare and nutritious salad that is loaded with vitamins, minerals and healthy fats that will keep you feeling fuller for longer and help to reduce sugar cravings.
3. No Bake Choc Banana Fudge
80 calories
A delicious treat for under 100 calories! Satisfy your cravings with this nutrient-packed low calorie no bake fudge.
4. Eggplant and Lamb Pizza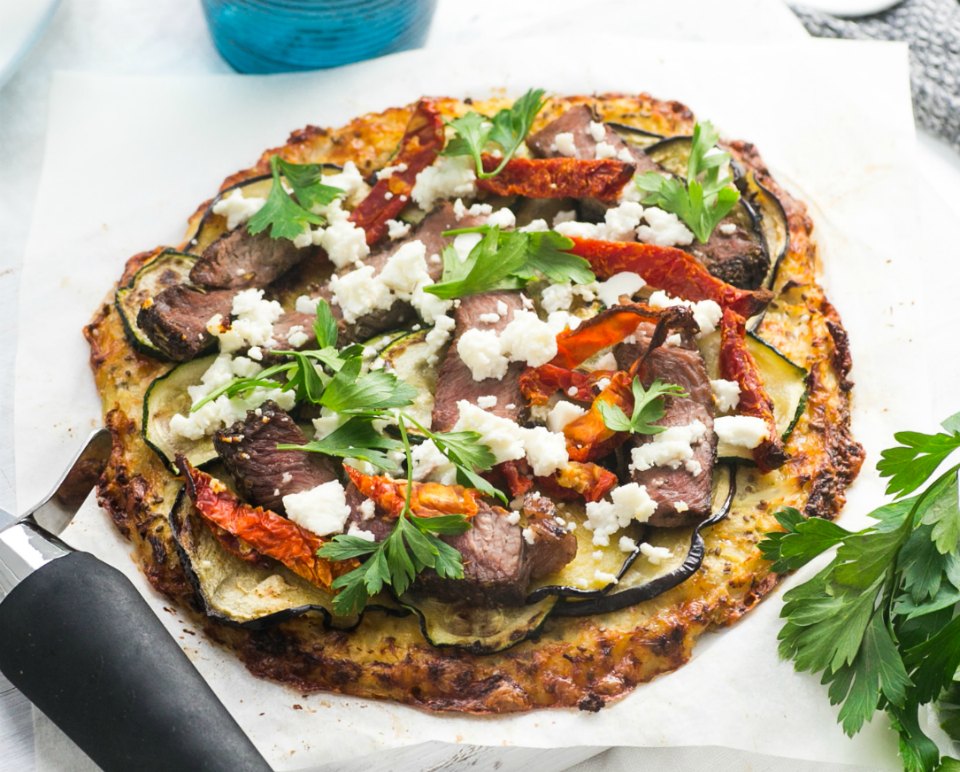 386 calories
This pizza tastes as good as it looks and is made using a cauliflower pizza base, reducing your intake of flour for a healthier dinner. The lamb pairs so well with the eggplant, and the topping of feta and sundried tomatoes takes it to restaurant quality flavours.
5. Peanut Butter and Chocolate Brownies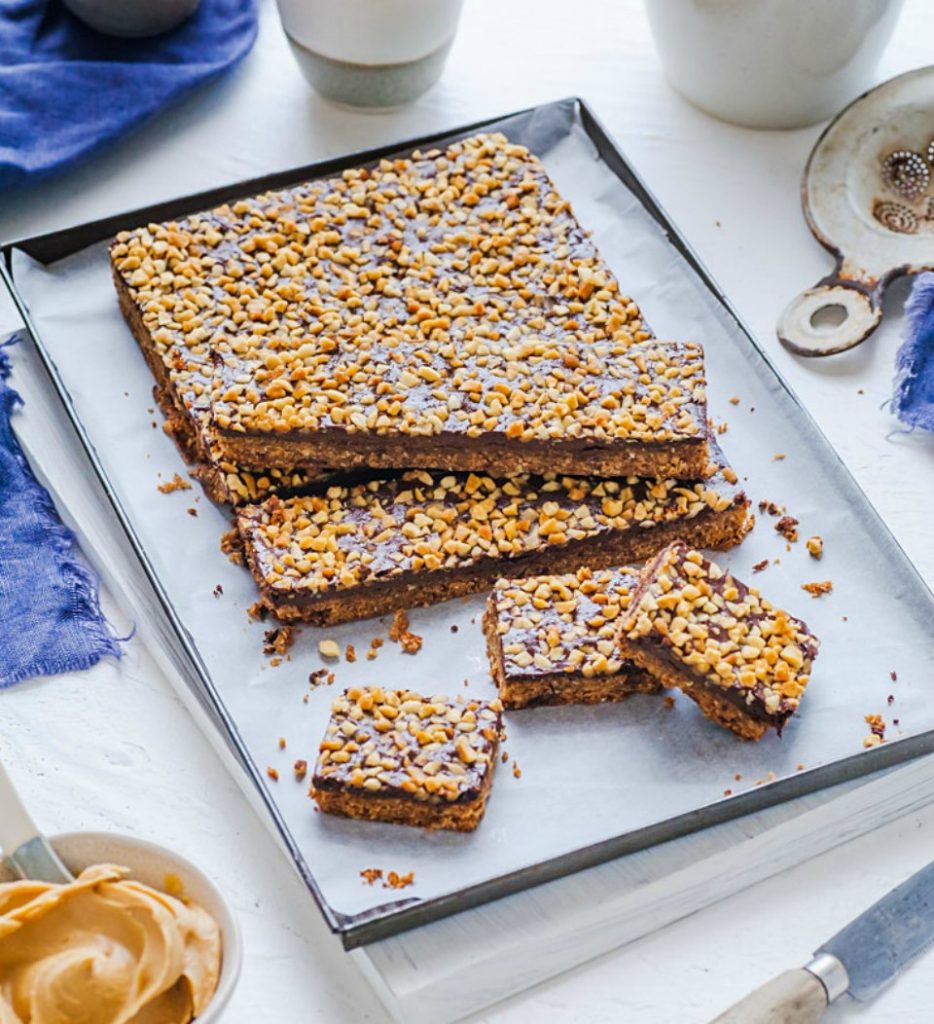 145 calories
Delicious and perfect for a sweet snack with a cup of herbal tea. A sugar detox doesn't have to be about deprivation, it's more about education and choosing healthier alternatives like this. check out our delicious sugar cookie recipe!
6. Layered Wagon Wheel Slice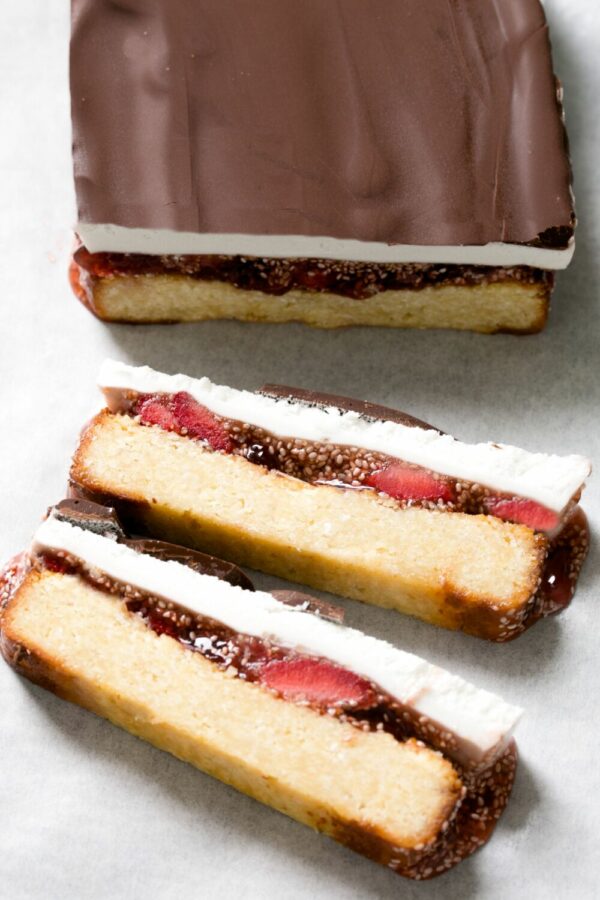 166 calories
You can still enjoy sweet treats when reducing your sugar intake, but make healthier versions of your favourite lollies, cakes and biscuits at home, rather than buying processed options that are loaded with added sugar.
Sink your teeth into this multi-layered slice that will have you experiencing all the nostalgic feelings of your childhood!
Serves 16

Prep time: 45 min, cook time: 35 minutes
Ingredients
6 free-range eggs
1 cup plain wholemeal flour
1 cup coconut sugar
1/2 tsp baking powder
1 cup Natvia baking sweetener
2/3 cups water
1 punnet strawberries, tightly packed hulled and quartered
2 tbsp powdered gelatine
2 tbsp chia seeds
1/3 cup coconut oil, melted
1/3 cup cacao/cocoa powder
Method
Preheat oven to 180 degrees
Line a medium-sized baking tin approximately 30 x 20 cm and at least 5cm deep with baking paper.
Beat eggs with electric mixer, adding coconut sugar slowly until mix becomes thick and fluffy.
Mix together the flour and baking powder then fold into egg mix a little at a time. Do not over mix as this will deflate the batter.
Pour into a prepared pan and bake for 20 minutes or until cooked through.
Set aside to cool.
Once cake has cooked enough to remove from tin set it onto a wire rack and use the same time to see the marshmallow. You can re-use the baking paper from the cake.
Combine Nativia and 2/3 cup hot water in a saucepan over medium heat. Cook, stirring for 3 minutes or until Nativa dissolves and syrup is clear.
Using a fork, combine gelatine and 2/3 cup cold water in a jug. Pour into hot syrup. Cook, stirring for 2 – 3 minutes or until gelatine has dissolved and mixture is clear. Pour into a bowl of an electric mixture.
Using an electric mixer, beat sugar and gelatine stirring on the lowest speed moving up to high for 6 – 10 minutes or until very thick. Spread into the prepared pan. Smooth top. Pop in the fridge to set while making the jam.
To make chia jam place strawberries and water into a small saucepan and cook stirring frequently for 8 – 10 minutes or until strawberries have broken down and are bubbling.
Remove from heat and use a potato masher or fork to create desired consistency. If you like your jam smooth without pieces of fruit you could use a stick blender. While the jam mix is still warm add chia seeds, stir for 5 minutes or until chia seeds start to swell.
Assemble slice on a wire rack, firstly gently spread the chia jam over the sponge cake and then top with prepared marshmallow.
Mix cacao and melted coconut oil in a bowl until smooth and carefully pour mixture over the slice to evenly cover.
Place slice onto a board and place into fridge until the chocolate mix has set.
Leftovers can be stored in an airtight container in the fridge for up to 4 days.
You can also download our FREE Sugar Detox Recipe Sampler From 28 Day Weight Loss Challenge here.