If you've overdone it this Easter and eaten your body weight in chocolate eggs – we are here to help.
The theme of the 28 Day Weight Loss Challenge this April is the SUGAR DETOX and we are going to be there to hold your hand while you ditch the white stuff.
Today we have a little sneak peek of what a day on the SUGAR DETOX could look like for you if you join the 28 Day Weight Loss Challenge.You can also download our FREE Sugar Detox Recipe Sampler From 28 Day Weight Loss Challenge here.
PLUS we've got a full recipe at the bottom of the page so that you can taste it and see for yourself how delicious it can be to join us on the 28 Day Weight Loss Challenge and kick the sugar habit. 
COMING SOON: 6 delicious and low sugar recipes under 400 calories
Sugar can make you feel good (for a while) but it comes with the inevitable sugar crash, which can see you lunging towards the biscuit jar looking for your next sugar hit.
By following the recipes in the April 28 Day Weight Loss Challenge you can wean yourself off the sweet stuff, have more energy, and lose the kilos you've been unable to shake.
1. Bacon and Eggs with Chinese Spiced Waffles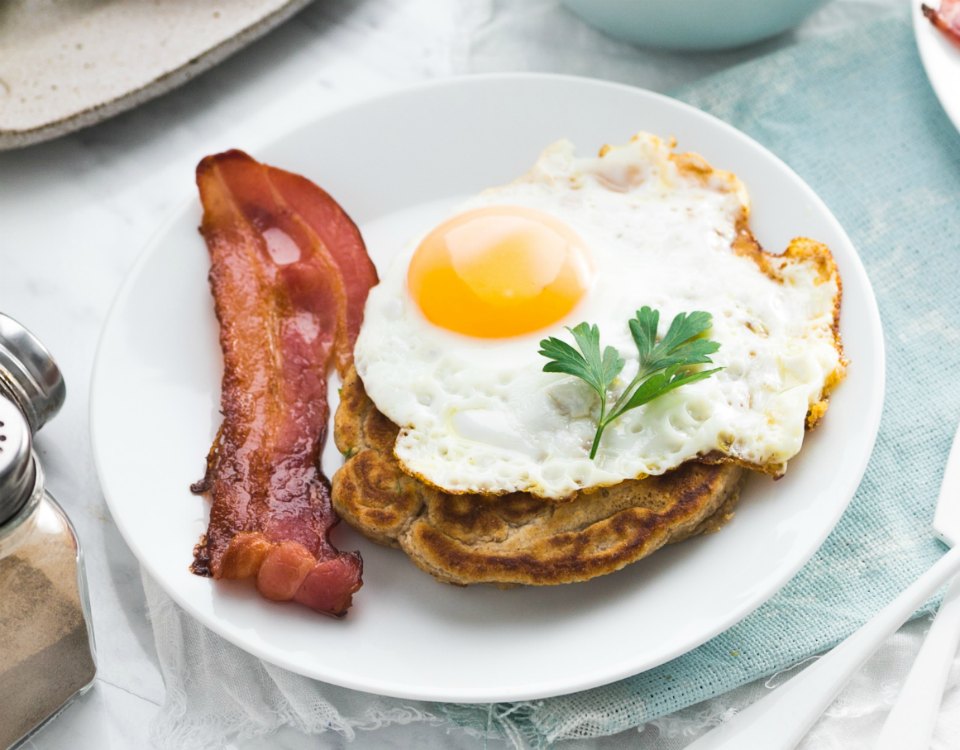 325 calories
Ditch the processed cereals, flavoured yoghurts and fruit juice and try a few more savoury breakfast options to help you reduce your added sugar intake.
2. Refreshing Detox Salad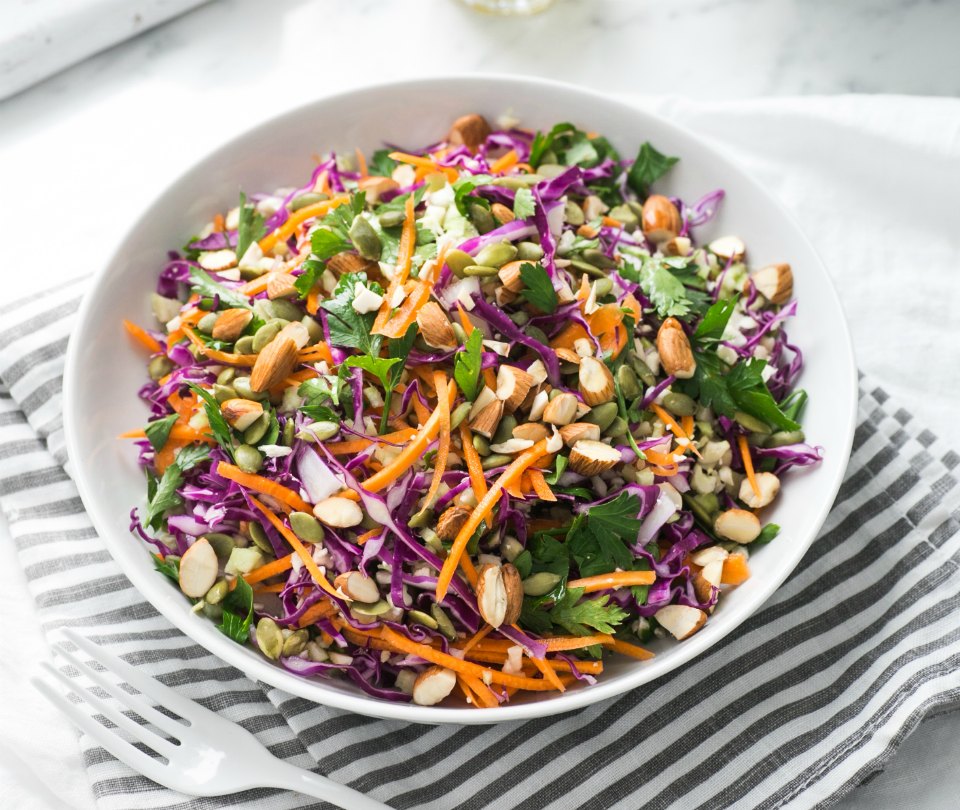 320 calories
An easy to prepare and nutritious salad that is loaded with vitamins, minerals and healthy fats that will keep you feeling fuller for longer and help to reduce sugar cravings.
3. Baked Coffee Cheesecake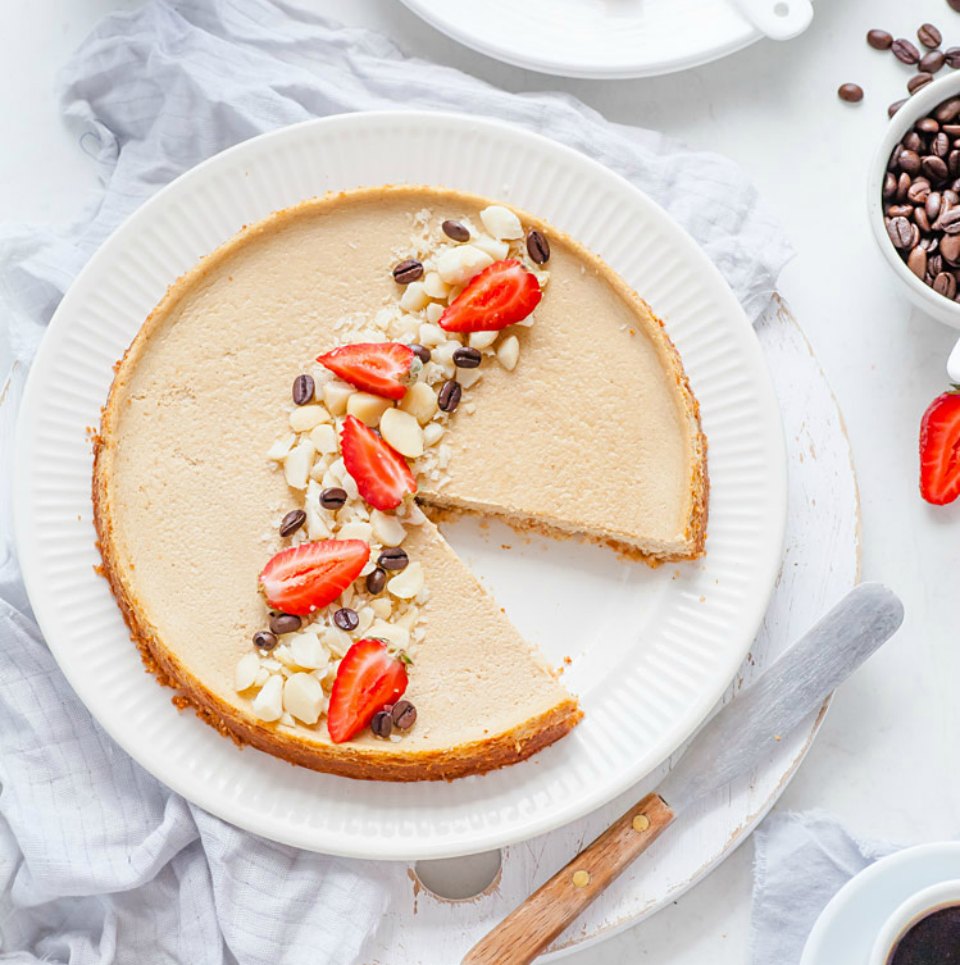 138 calories
A great dessert to prepare when you're entertaining at home. This cheesecake recipe will impress your family and friends and contains no free sugar, so it's the healthier alternative.
4. Eggplant and Lamb Pizza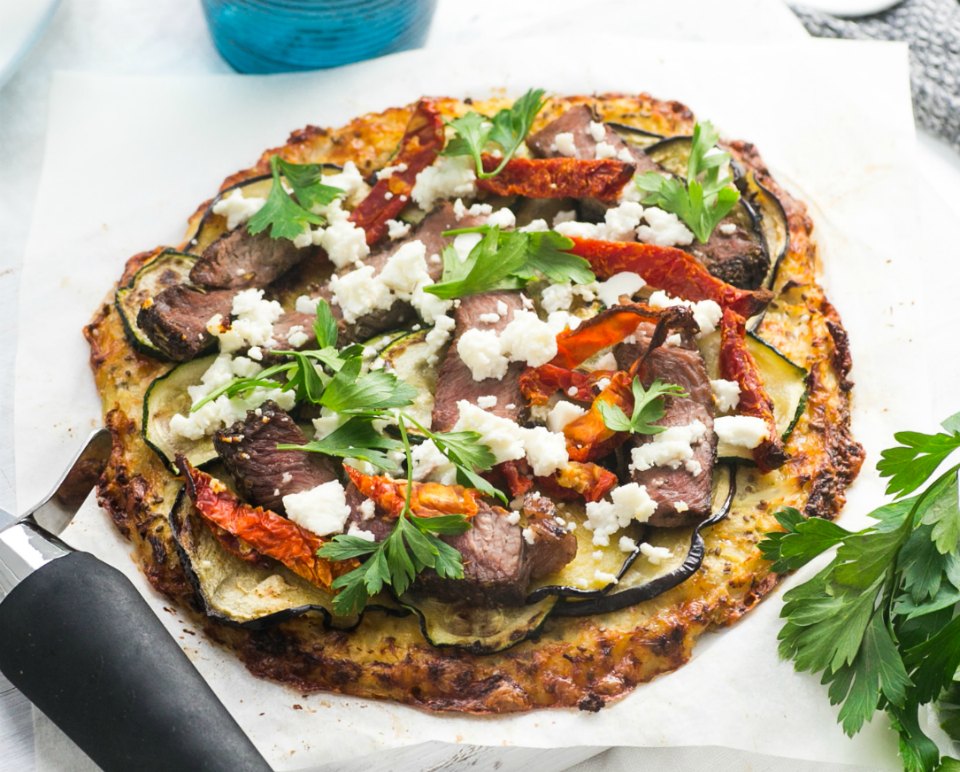 386 calories
This pizza tastes as good as it looks and is made using a cauliflower pizza base, reducing your intake of flour for a healthier dinner. The lamb pairs so well with the eggplant, and the topping of feta and sundried tomatoes takes it to restaurant quality flavours.
5. Peanut Butter and Chocolate Brownies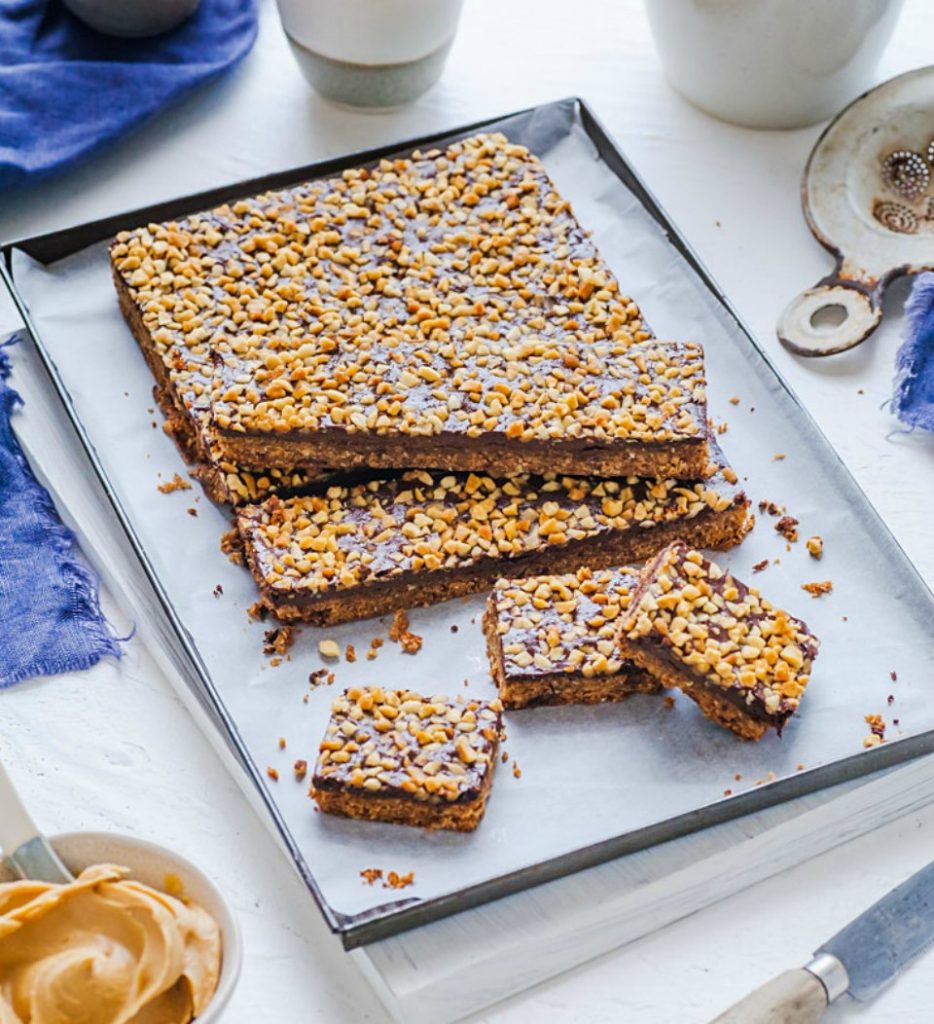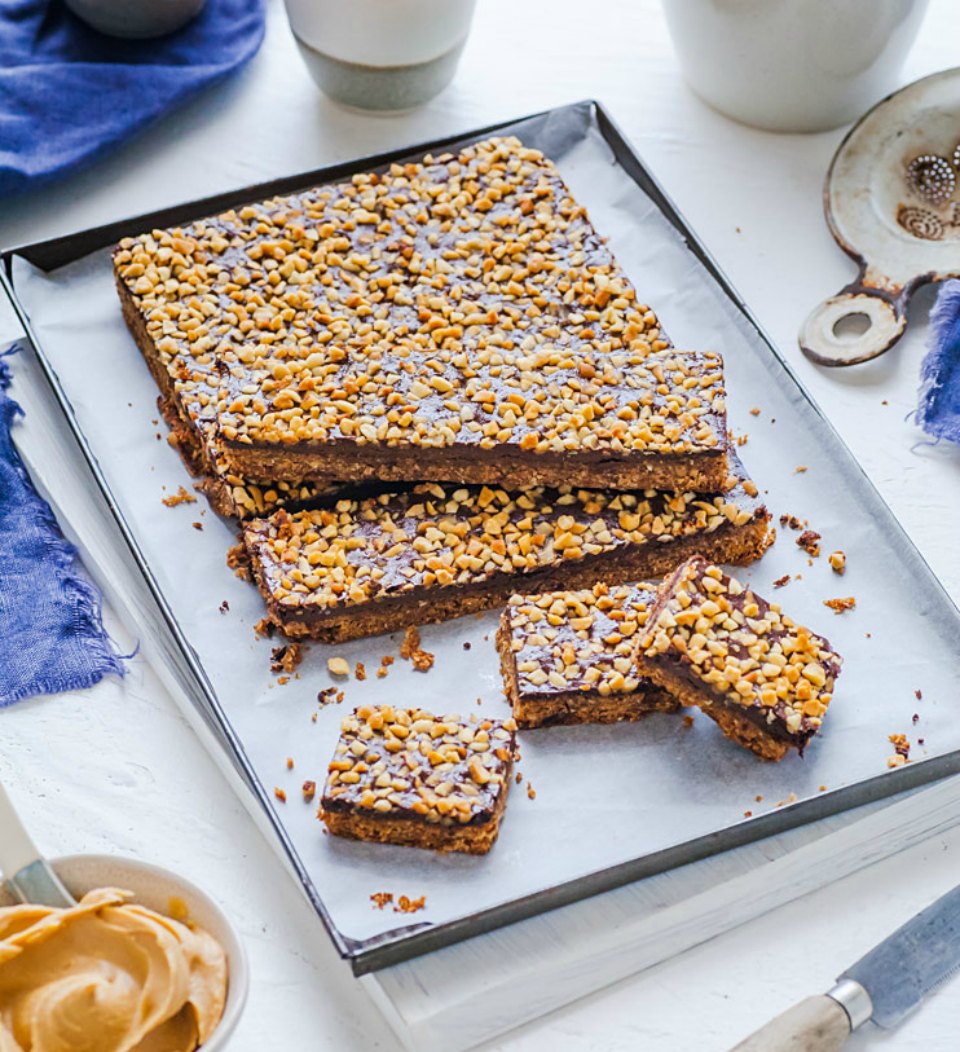 145 calories
Delicious and perfect for a sweet snack with a cup of herbal tea. A sugar detox doesn't have to be about deprivation, it's more about education and choosing healthier alternatives like this. check out also our delicious sugar cookie recipe!
** Recipe Sneak Peek **
6. Raspberry and Yoghurt Jubes
57 calories
You can still enjoy sweet treats when reducing your sugar intake, but make healthier versions of your favourite lollies, cakes and biscuits at home, rather than buying processed options that are loaded with added sugar. These jube lollies are easy to make and taste delicious.
Serves 6

Prep time: 130 min
Ingredients
1 cup fresh or frozen raspberries
3/4 cup water
1 tbsp coconut sugar
1⁄4 cup powdered gelatine
1 & 1/2 tbsp Greek yoghurt
Method
Bring raspberries and 1/2 cup of the water to a boil in a saucepan over medium-high heat.
Add the coconut sugar and simmer for five minutes until raspberries are soft and liquid has reduced. Puree until smooth and cool for 5 minutes.
Add powdered gelatine and the yoghurt to the remaining 1/4 cup of water and mix until gel like, add to the warm 
raspberry mix and stir well to combine.
Pour mix evenly into 36 mini silicone moulds of choice. Place in the refrigerator for 2-4 hours to set until firm.
6 mini jubes is one serve, at 57 calories per serve. Store leftovers in an airtight container in the fridge for 4-5 days.
Join us on the Sugar Detox 28 Day Weight Loss Challenge!
The SUGAR DETOX Challenge STARTS MONDAY! 
Reducing sugar doesn't have to be scary. You don't have to count every gram or totally remove sweet treats from your diet. Join the 28 Day Weight Loss Challenge and start your sugar detox!
With more than 4,000 delicious (and healthy) recipes, 350 exercises & 24/7 support – the 28 Day Weight Loss Challenge is designed (and proven) to help busy mums like you lose weight!
To learn more and join the Challenge, click here!
In the meantime, download our FREE Sugar Detox Recipe Sampler From 28 Day Weight Loss Challenge here.