Healthy kids smoothie recipes
The Healthy Kids Smoothies are a HUGE favourite among parents, because they taste like a milkshake but they're actually PACKED full of nutrients and don't contain any artificial sugars!
Whether you've got a picky eater or a fantastic eater, we can guarantee there's a flavour for everyone – including chocolate, strawberry and banana.
In fact, smoothies are a FANTASTIC way to sneak in those five-a-day fruits and even veggies, so your kid is none-the-wiser!
And don't worry if your kid is lactose or dairy free, you can mix water, coconut, almond, oat or lactose free milk with our smoothies, without them loosing any of the taste.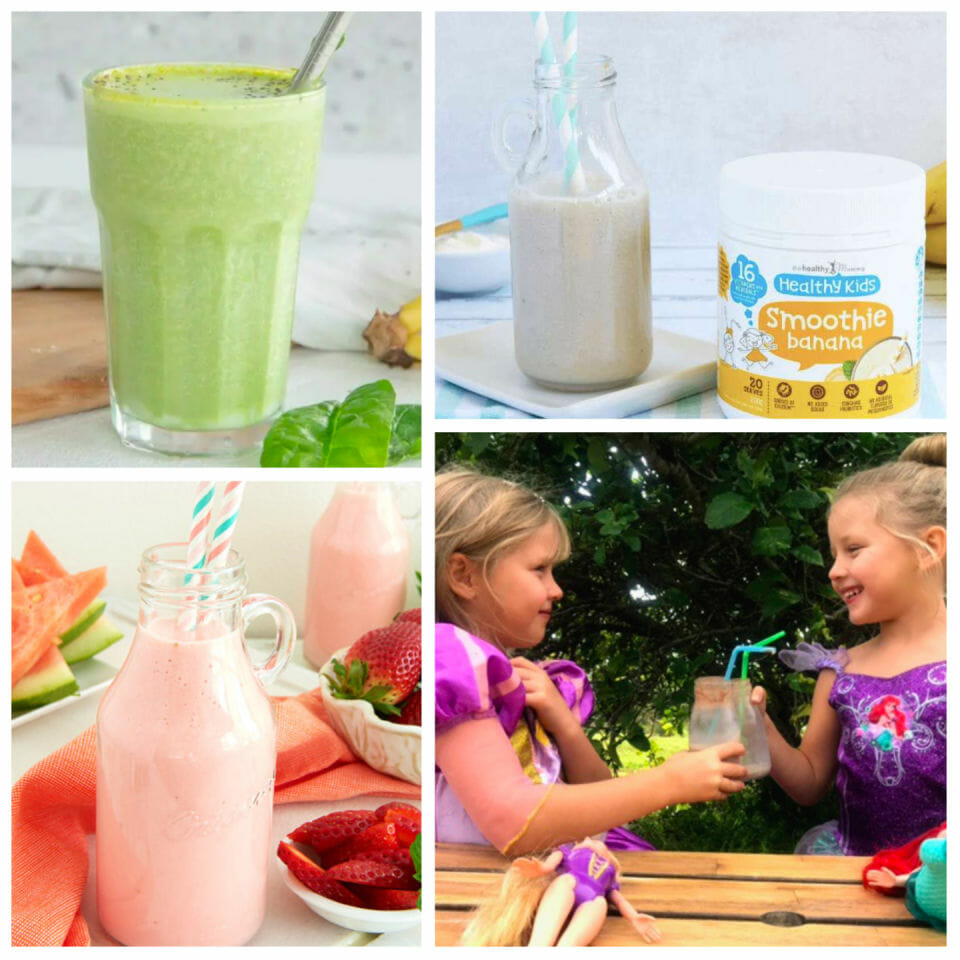 Healthy smoothie recipes for your kids
What better way to get some fruits and veggies into your child's diet than a with a yummy smoothie that can easily pass for a milkshake!
These smoothies are perfect to have alongside breakfast, lunch, or even on their own as a delicious snack.
1. Strawberry smoothie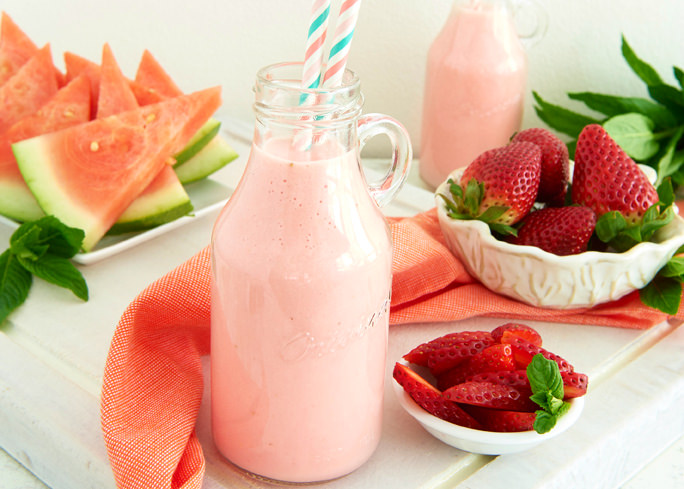 Add a spoonful of the strawberry flavoured Healthy Kids Smoothie along with half a banana and 3 strawberries for this delicious strawberry smoothie recipes.
Blueberry kids recipe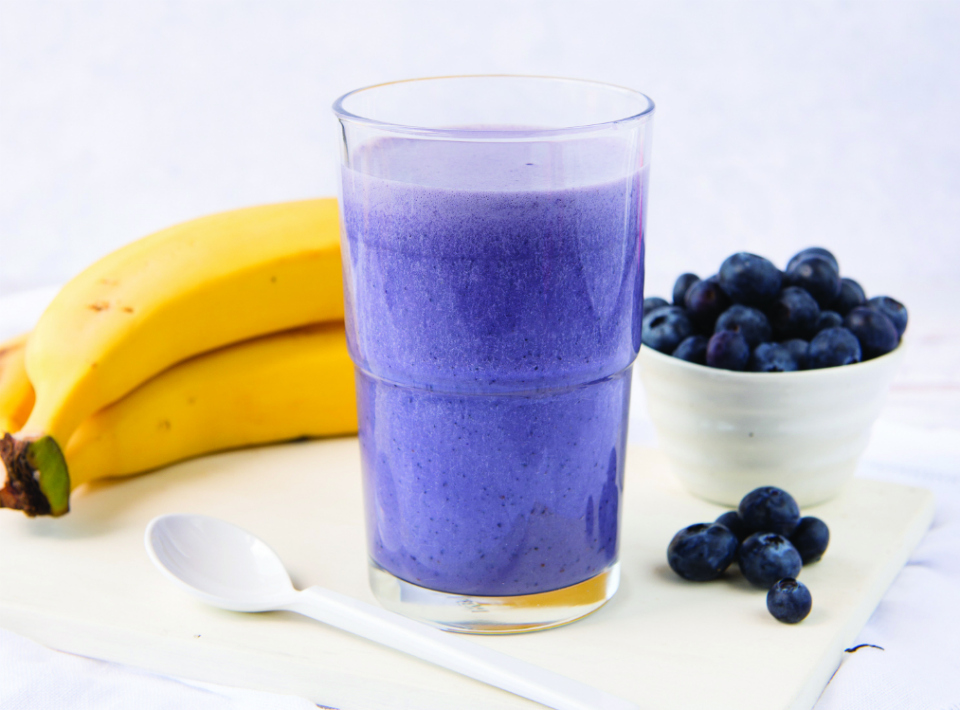 Does your kid want a funky looking smoothie? Then try this blueberry recipe. It contains half a banana, a handful of blueberries and a scoop of the Healthy Kids chocolate smoothie.
Banana smoothie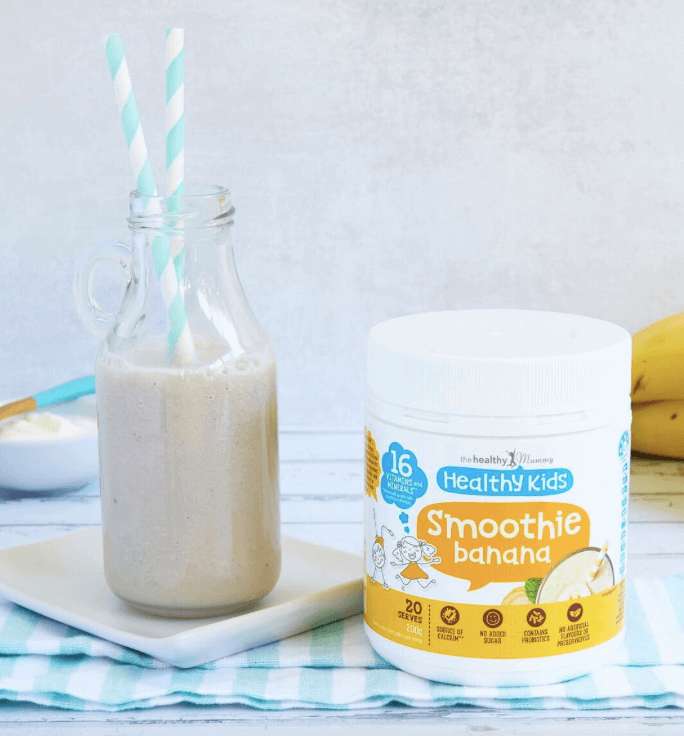 You can thicken this banana smoothie with bananas or even Weet-Bix! What a great alternative to cereal!
Sneaky Snickers Smoothie Bowl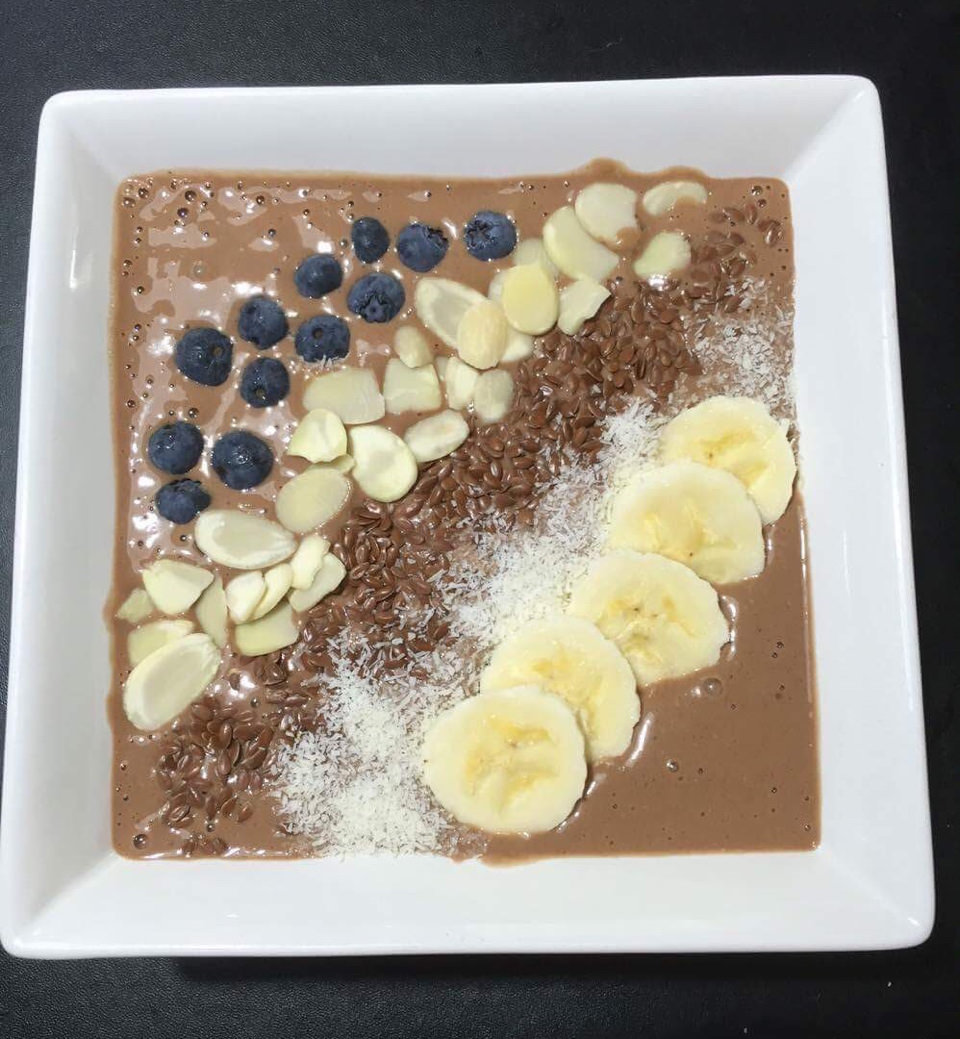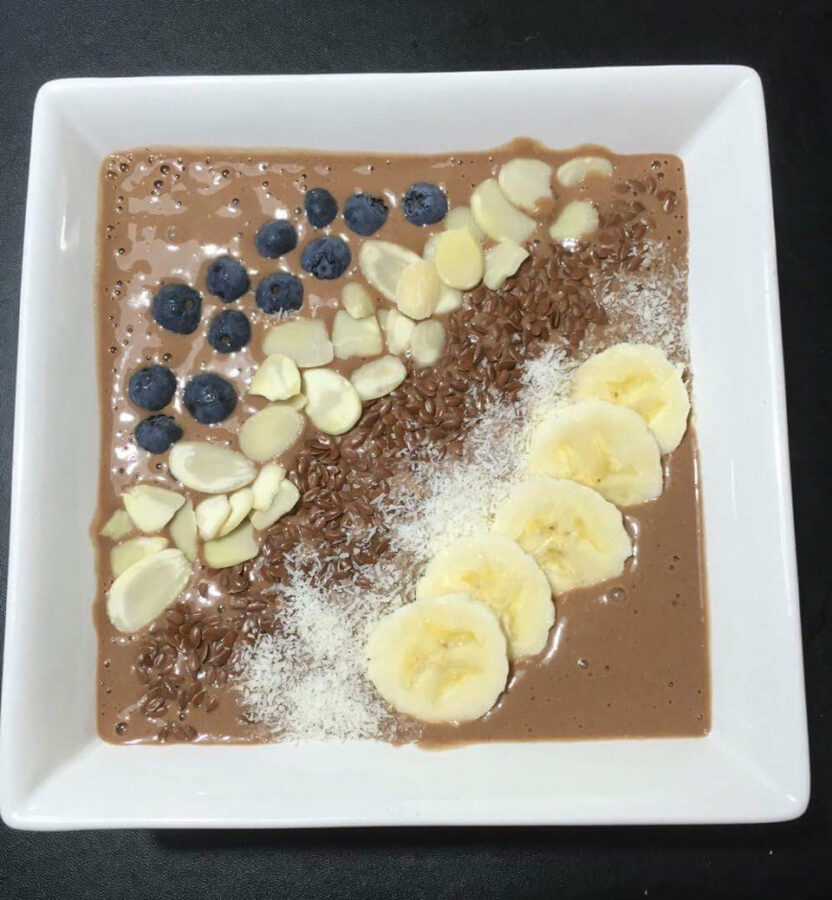 Recipe:
1/2

 

cup

 

unsweetened almond milk

 

for a thicker mix only use 1/4 cup

3/4

 

frozen banana

1

 

tbsp

 

Healthy Mummy Kids Smoothie chocolate or vanilla smoothie mix

1/2

 

tbsp

 

cacao

 

cocoa would work just adjust calories

2

 

tsp

 

Maca powder

 

optional
Topping
1

 

tbsp

 

rolled oats

1/4

 

tsp

 

honey

Sprinkle of cinnamon according to your own tastebuds

10

 

g

 

crushed peanuts

 

slivered almonds would also work well

1

 

tsp

 

chia seeds

1/4

 

banana
Green smoothie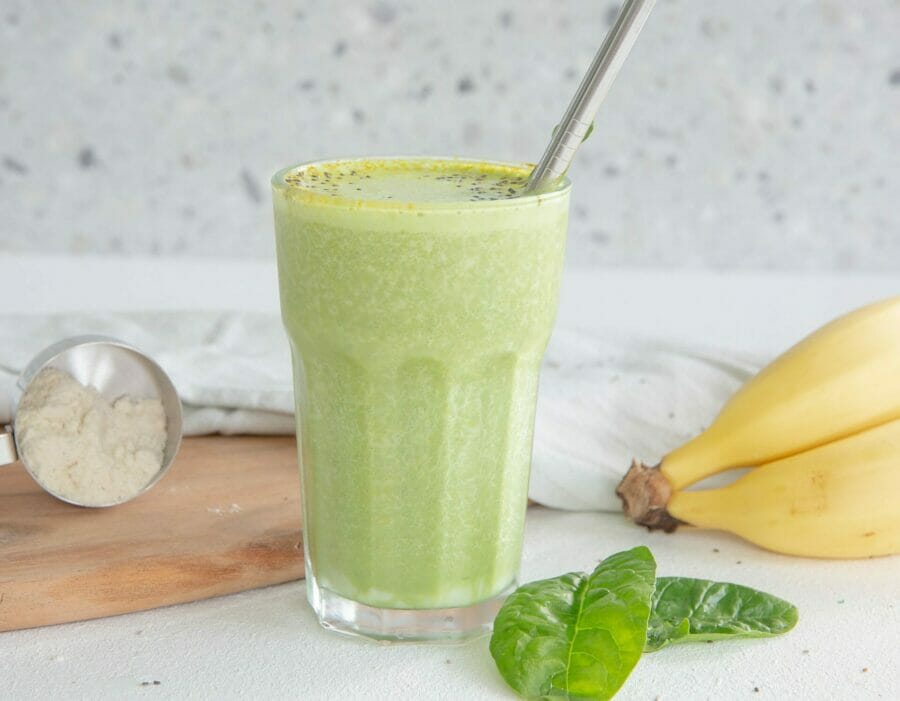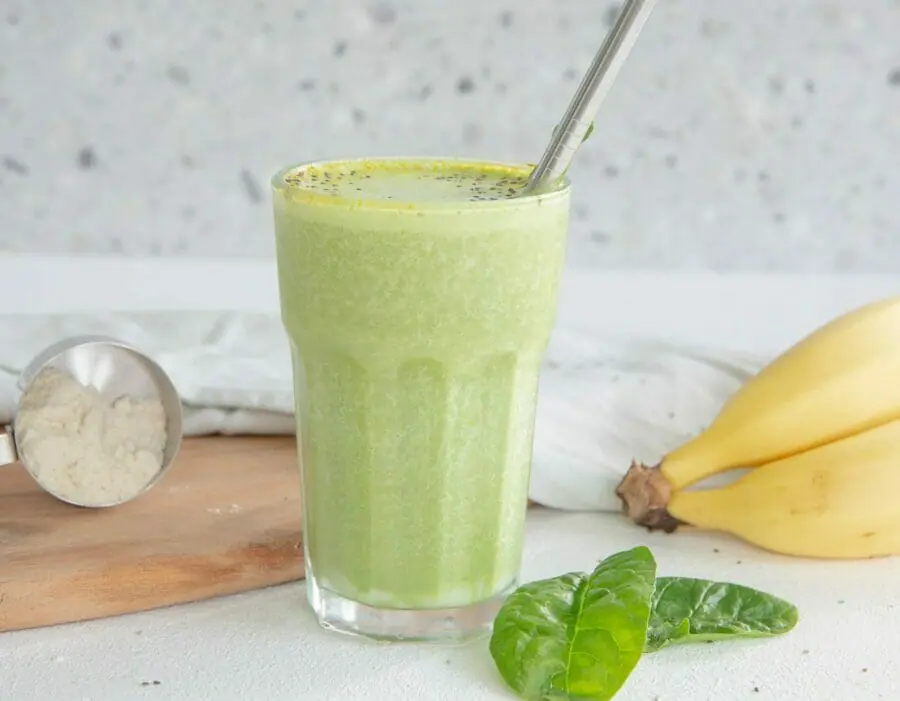 If your kid is into gunk and slime, then they might be tempted with this super cool green smoothie! All you need is a scoop of your Healthy Kids Smoothie, quarter of an avocado, half a banana and some spinach leaves to help bring that green colour through.
An easy way to get veggies into your little one!
Mango smoothie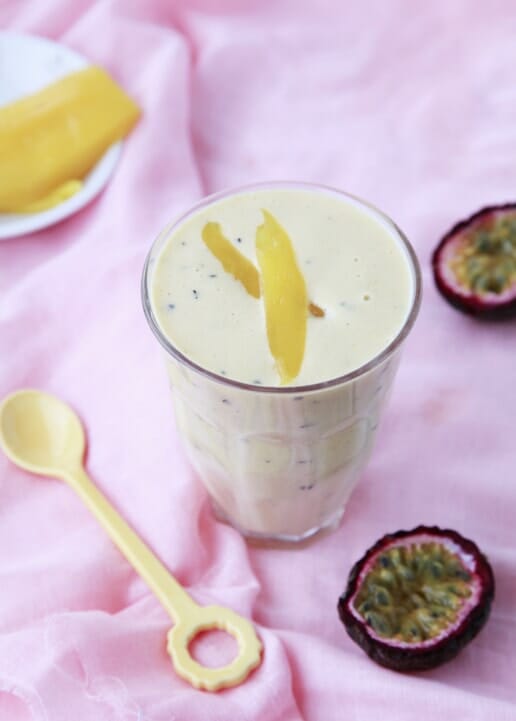 With a scoop of Healthy Kids Smoothie, add half a banana and quarter of a mango for a fruity and sweet drink (without any extra added sugar).
What mums have to say about the Healthy Kids Smoothies…
The Healthy Kids Smoothies have been road tested by the toughest critics and the verdict is in… kids love them! And yours will too!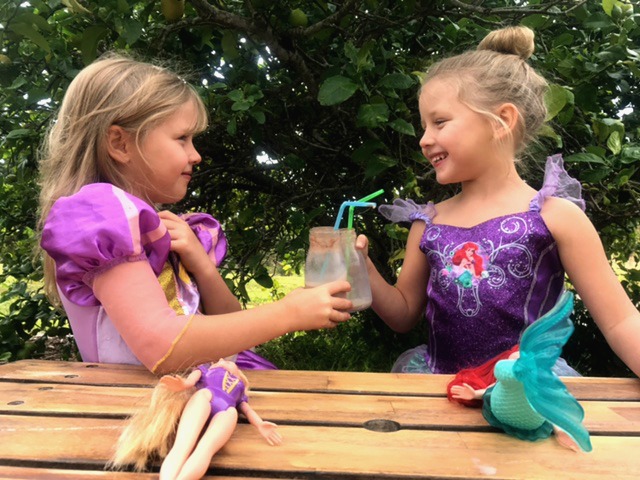 A healthy kids snack, free from all the nasties
The Healthy Mummy Kids Smoothies have been created based on the feedback we received from our community mums.
The Healthy Kids smoothies have been specially made as a healthy snack for kids. They are designed to be DELICIOUS, nutritious and HEALTHY a 4.5 Health Star Rating when made with skim milk.
They are ENERGY PACKED with carbohydrates and protein, as well as Calcium, probiotics & 16 Vitamins & Minerals.
They contain:
Probiotics which contribute to a healthy gut
16 Vitamins and Minerals
50% of their Calcium RDI (Recommended Daily Intake)*
A good source of protein
No artificial colours, flavours, preservatives or MSG
No added sugar
Free from fructose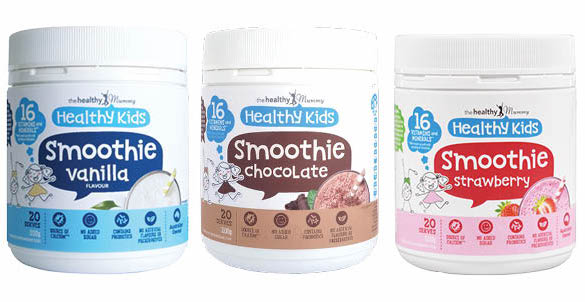 Our mums wanted a healthy snack alternative that also provided kids (especially fussy eaters) with a nutritious milk drink.
So, we took that feedback on board and created the yummy kids drink that is high in calcium and free from artificial preservatives and colours.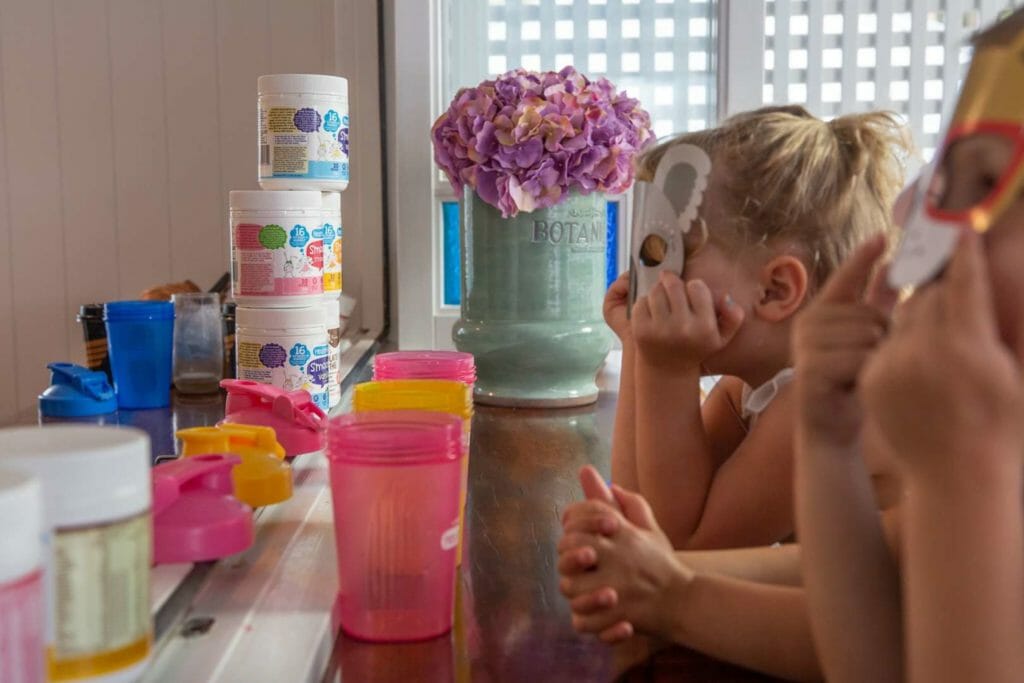 What about sugar?
The Healthy Mummy Kids Smoothies contains NO added sugar at all. That's right… NO ADDED SUGAR!
The sugar in these delicious Kids Smoothies are completely NATURAL and come from the lactose in the milk used in the smoothie mixture.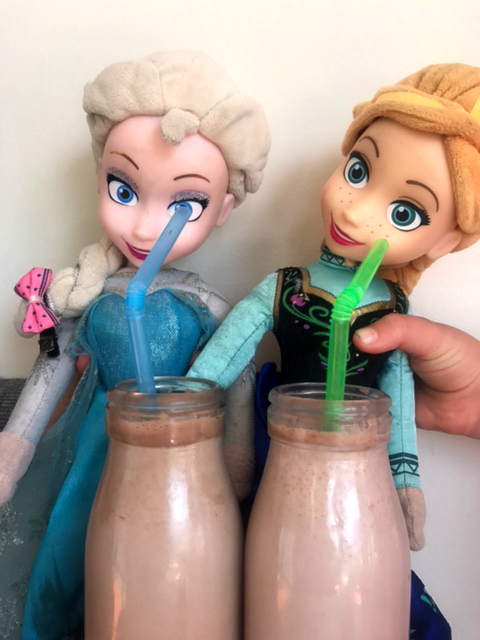 How is the Healthy Mummy Kids Smoothie different from other milk drinks for kids?
The main difference between The Healthy Kids Smoothie and most other commercially bought flavoured milk drinks is that other brands contain LOTS of added sugars. Milo, for example, is 46% (mostly added).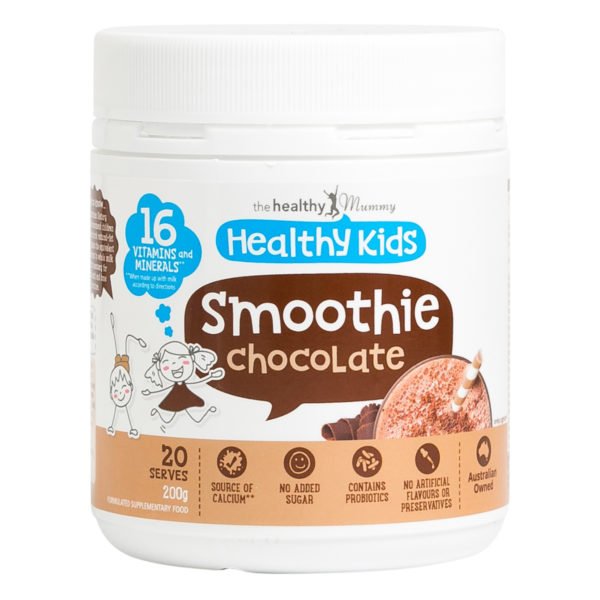 In addition, unlike other flavoured milk drinks, our Kids Smoothie has plenty of goodies including:
16 vitamins and minerals (Milo has 9 vitamins and minerals)
Probiotics (to assist with healthy gut function)
188mg of calcium per 10g serve (Milo contains 170mg of calcium per 20g serve)
Get create and experiment with different flavour combinations!
The Healthy Mummy Kids Smoothie has been created as an alternative to other flavoured milk drinks on the market and while they are great plain, you can get creative and add different fruits, weetbix, oats and more!
Find further inspiration for yummy smoothie recipes here or in our Healthy Kids eBook which you can find here.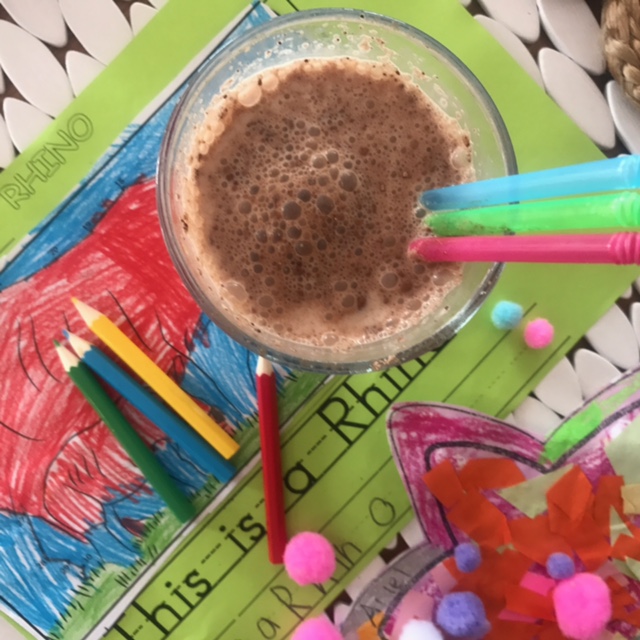 By adding some fruit or veg, your kids can make their very own masterpieces, just like mum does! for more smoothie recipes try this apple smoothie recipe!
For more information on our new Healthy Mummy Kids Smoothies, click here.
To purchase your very own Healthy Mummy Kids Smoothie, click here.