SUPER EASY healthy recipes for mums who find cooking hard
Healthy eating doesn't have to be difficult to prepare. Here are SUPER EASY healthy recipes for mums who find cooking hard.
Want to eat healthier but you're not much of a cook? You don't have to have kitchen skills to rival Jamie Oliver in order to eat better or prepare healthy meals for your family.
For some people, the thought of cooking may feel really overwhelming, especially if it's something that's new to you.
The good news is, The Healthy Mummy's 28 Day Weight Loss Challenge app is so easy to follow. It breaks everything down – from what to get in the grocery store, exactly how much of each thing you'll need and step-by-step instructions.
But for those of you who just don't feel comfortable in the kitchen, don't worry! There are OVER 6,000 meals in the app. They're not all gourmet. In fact, there are salads, wraps, soups and even recipes that you can stick in the microwave!
Scroll down to check out our SUPER SIMPLE and straightforward meals that you don't have to have too many kitchen skills for…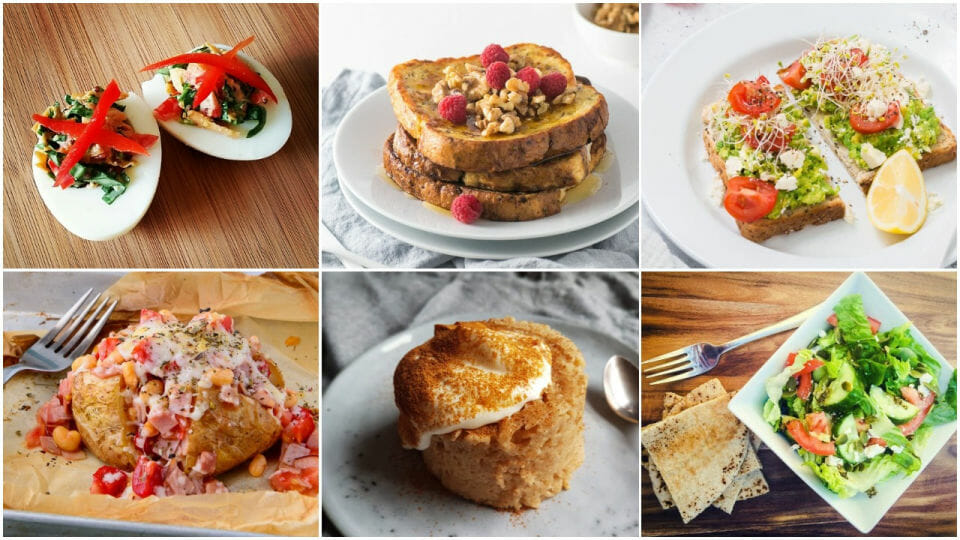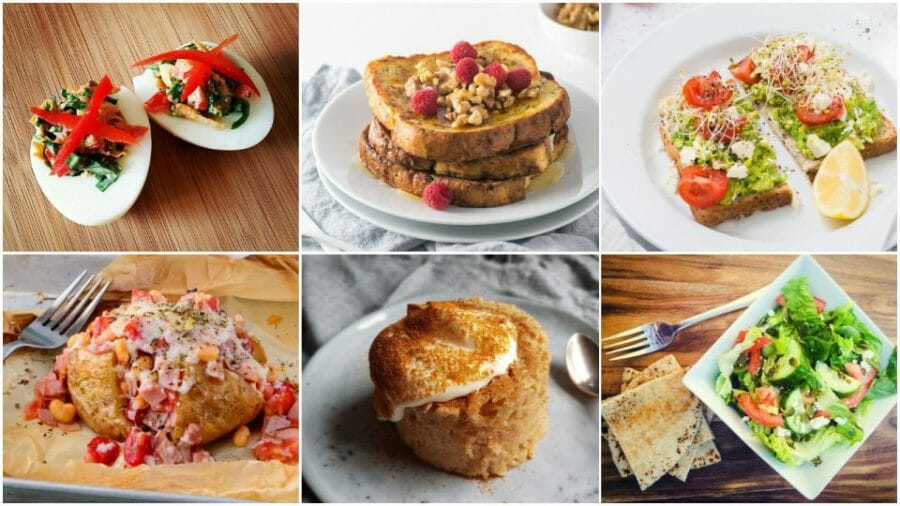 Top tips eating healthier for those who don't like cooking
Opt for salads and wraps
Up your fruit and veggies intake – you can even eat raw veggies
Drink The Healthy Mummy Smoothies – all you need to do is add your milk choice
Start out with one pot meals
 Add frozen veggies into your meals – they're just as good as fresh
Pick meals with only a few ingredients
Purchase The Healthy Mummy's ready made Meals To You food delivery service
Stress-free salad recipes
Tuna and Green Bean Salad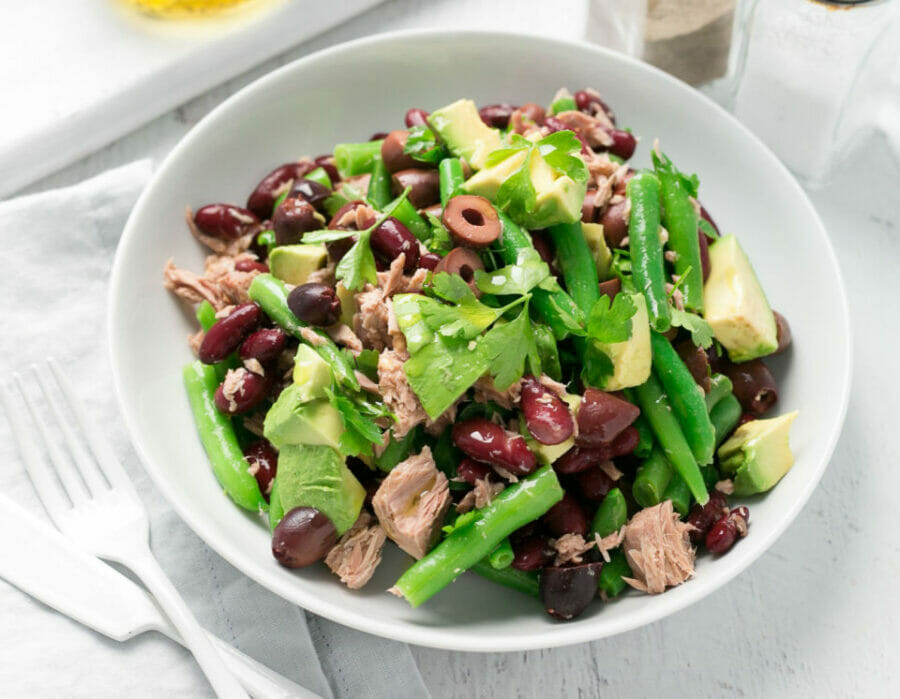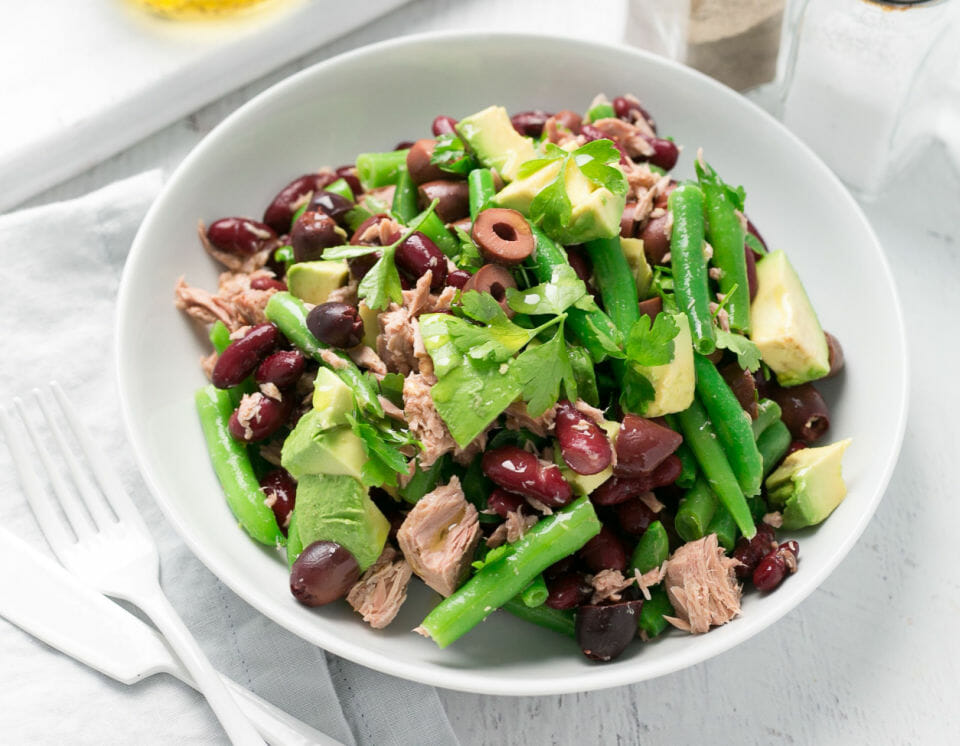 A delicious and easy to prepare salad is straight from the 28 Day Weight Loss Challenge.What's more, it's loaded with fibre and nutrients to keep you feeling fuller for longer and reduce the belly bulge.Get the recipe here.
Chopped Greek Pita Salad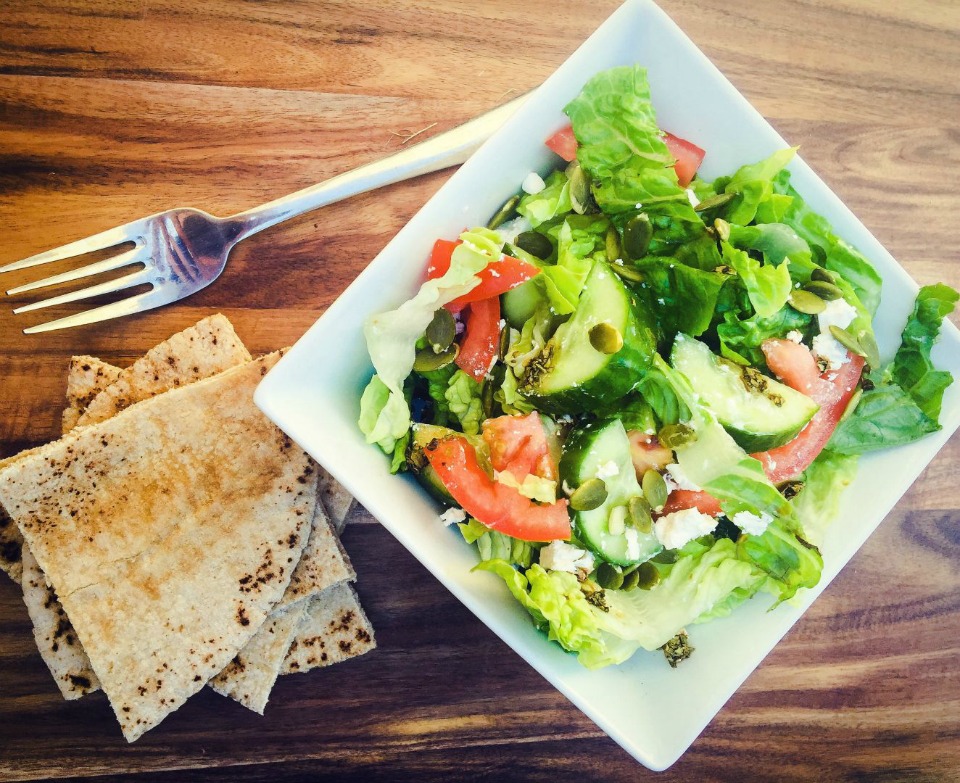 This Greek salad has been a firm favourite from our Healthy Mummy Vegetarian Cookbook. And with good reason – it's super simple to whip up and tastes delicious.Yoou can lose weight while enjoying delicious food.Enjoy our Greek salad recipe.
Better For You Chicken Caesar Salad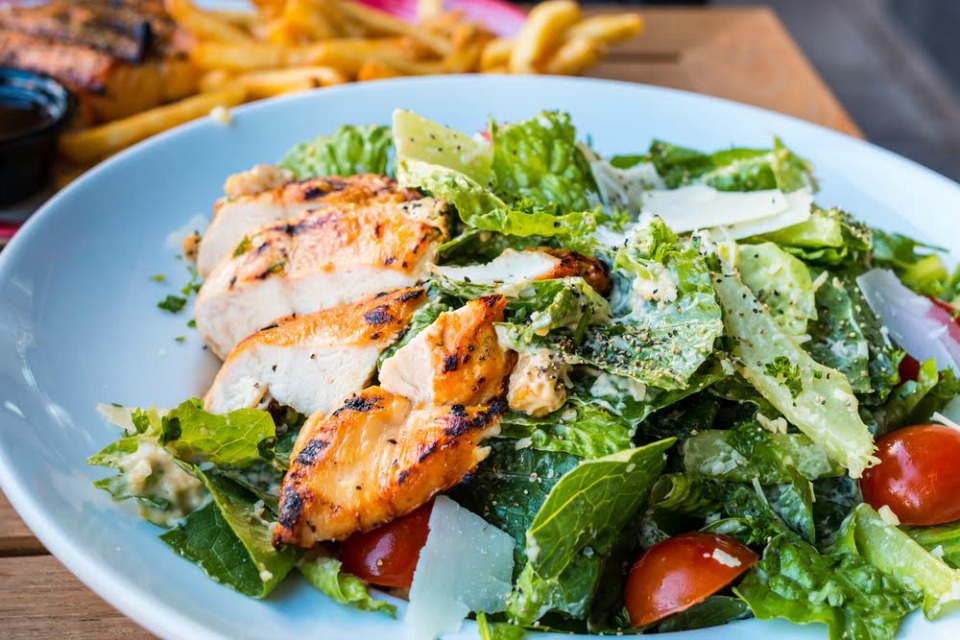 This is a summer salad through and through. Does any recall stopping by the chicken shop on the way home from the beach and grabbing a caesar for a quick dinner? Well now, you can make your own healthy version which tastes just as good!
Tuna & Corn Pasta Salad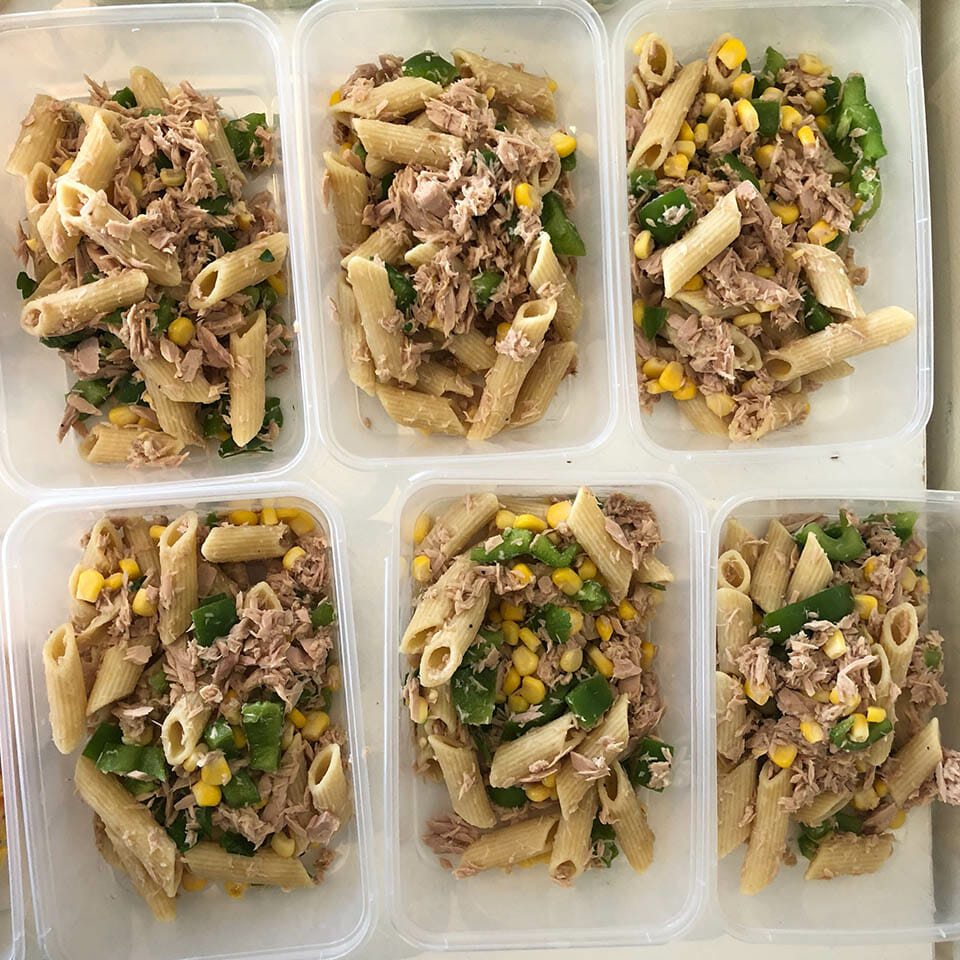 When you're feeling like a substantial meal but it's boiling outside, this pasta salad is your answer. This is a really simple recipe and a great one to meal prep for meals later in the week.
This is a 28 Day Weight Loss Challenge recipe.
Poached Chicken, Avocado and Blood Orange Salad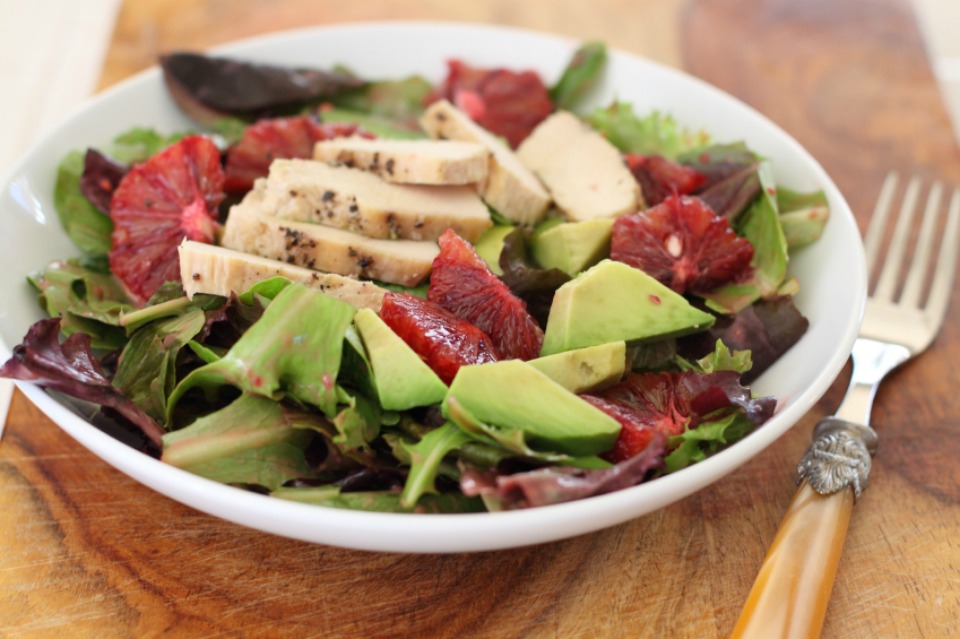 Add some quinoa to jazz this up! Did you know you can eat quinoa cold and it still tastes amazing!? Using fruit in your salads is also a good way to get more nutrients and colour into your meals, why not try some in-season fruits this summer.
Straightforward sandwiches
Healthy Vegetable Wraps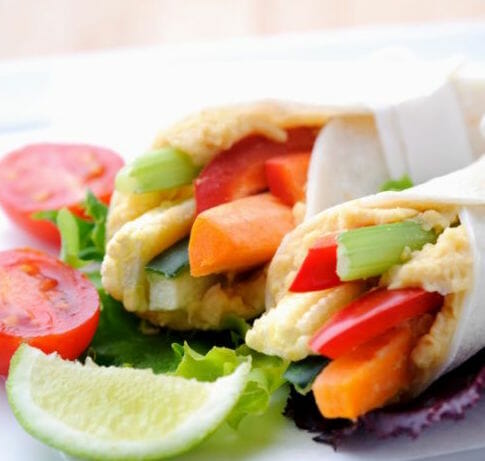 You don't need to be a vegetarian to enjoy a delicious vegetable wrap.The Healthy Vegetable Wrap  is a great way to get in your five a day and makes a good alternative to your average soggy sandwich!Using fresh, crunchy veggies, vegetable wraps are quick and easy to make and ideal for meal prep. Have all your veggies pre-cut and it takes no time at all to throw together when you're in a hurry.Plus, they're a great way to use up any leftover ingredients you have in the fridge.Get this recipe here.
Leftover Chicken & Ham Caesar Wrap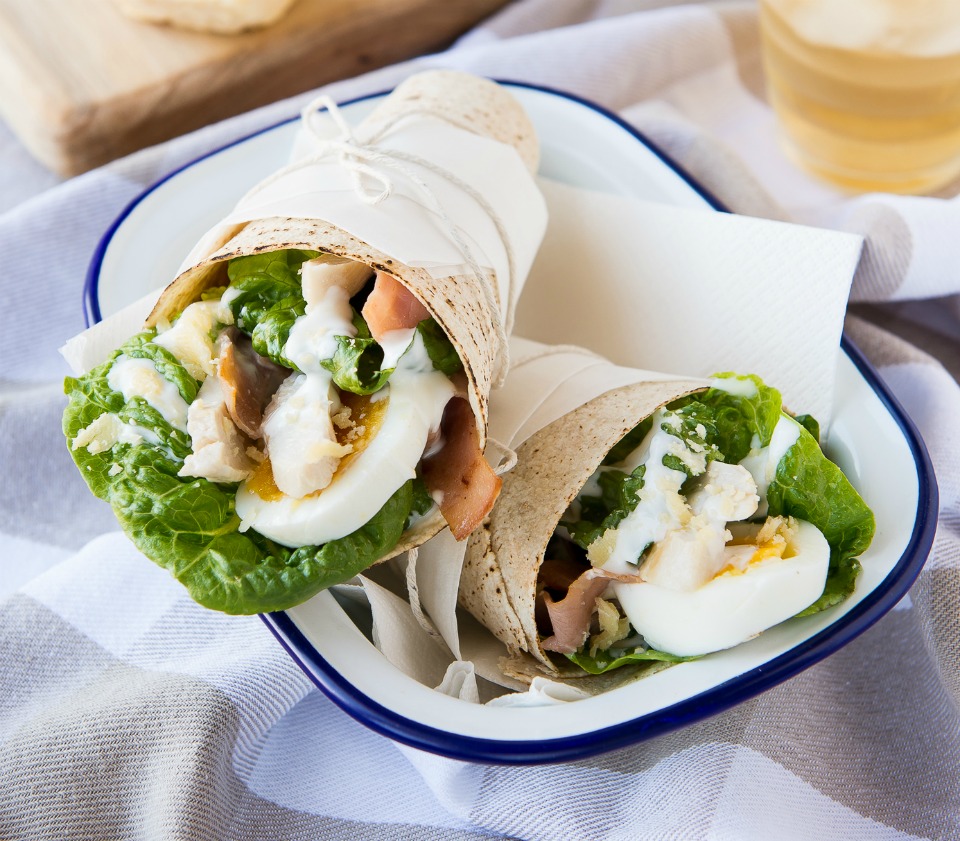 How about a quick wrap for lunch made with leftover ham and chicken? Just add some tasty Parmesan, cos lettuce and a free range egg.This Chicken Caesar Wrap is a perfect example of the simple and delicious recipes available to members of our 28 Day Weight Loss Challenge.Get this recipe here.
Healthy French Toast with Walnuts and Maple Syrup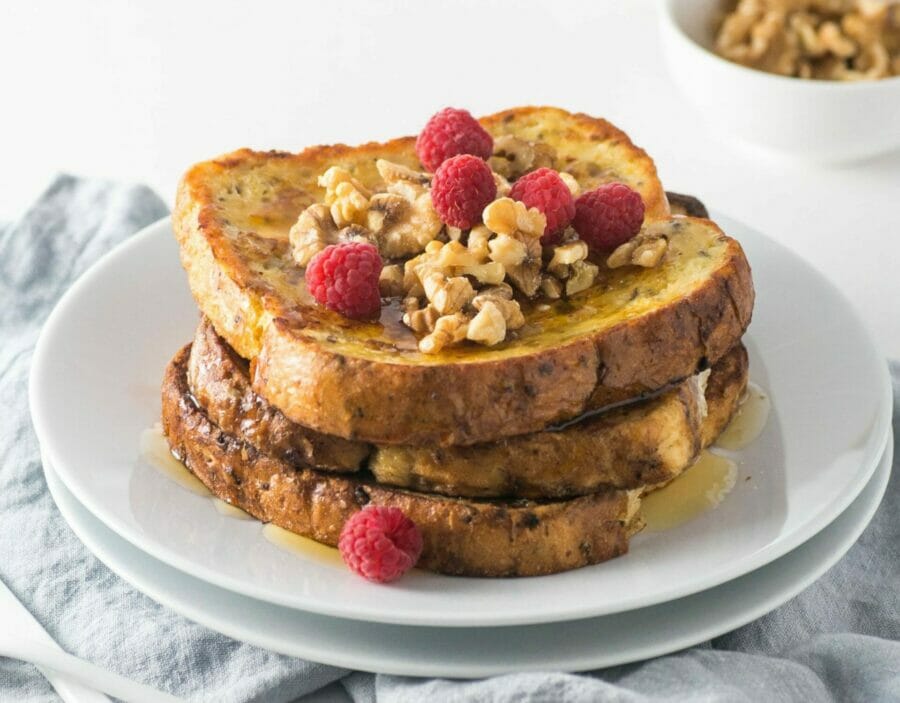 French toast always feels like such a treat and this healthy version from the 28 Day Weight Loss Challenge is so easy to prepare, you don't need to save it for just the weekends! They can be on the table in just 10 minutes.This recipe tops the fluffy French toasts with walnuts which are rich in heart-healthy fats and are high in antioxidants.You could always add some extra toppings like banana or raspberries if you fancy something extra special.Get this recipe here.
Cafe Styled Smashed Avocado Recipe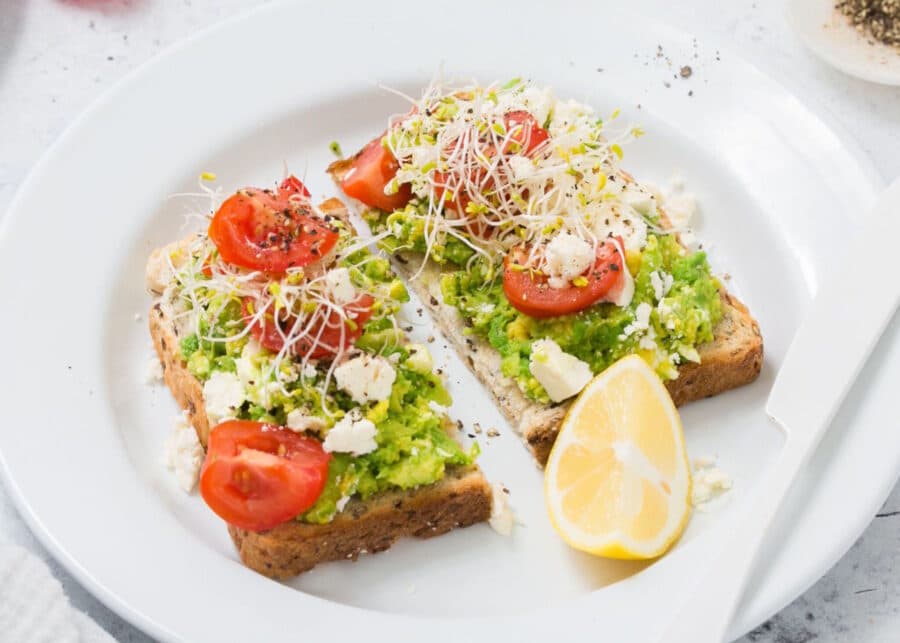 No need to break the bank on overpriced smashed avo at the local cafe when you can easily create this tasty breakfast or snack at home.With a delicate mix of flavours from the salty feta, creamy avo and sweet tomatoes, this Smashed Avocado Recipe is quick and easy to whip and will save you time and money!
Simple soups
Roasted Pumpkin Soup Recipe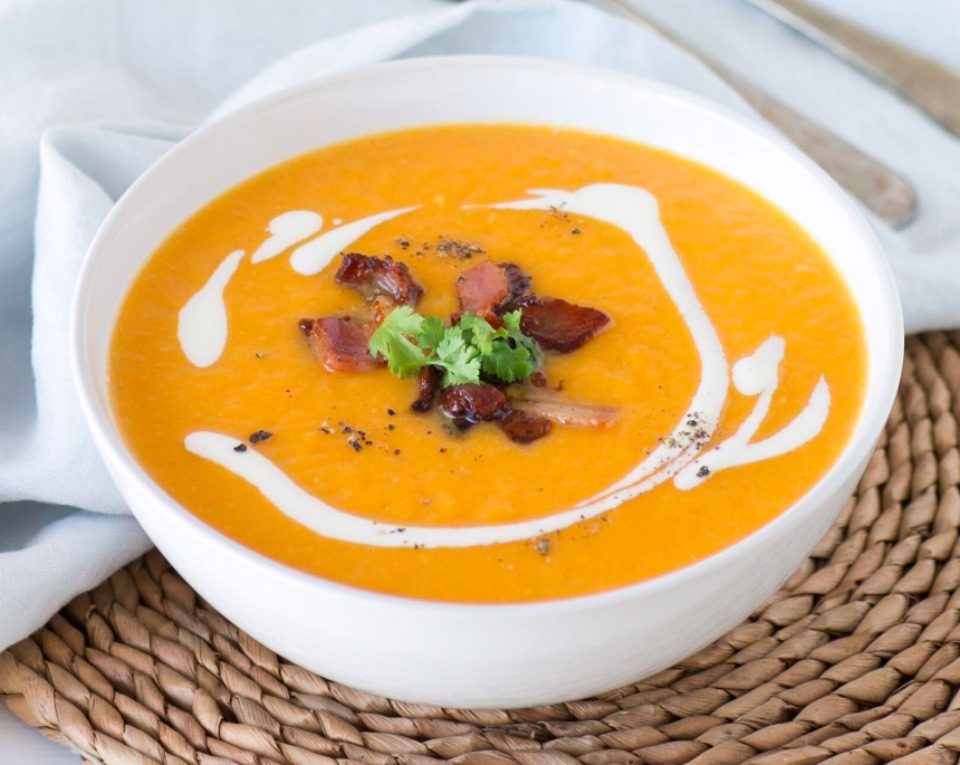 Did you know that eating seasonally tastes great, helps to save you money, is better for the environment – AND it can also be beneficial for your health?Eating fruits and vegetables that are in season can definitely save you money. It's basically a supply and demand issue – when there is a lot of something available on the market (or at the market!) the cost generally falls.Get this recipe here.
30 Minute Autumn Minestrone Soup Recipe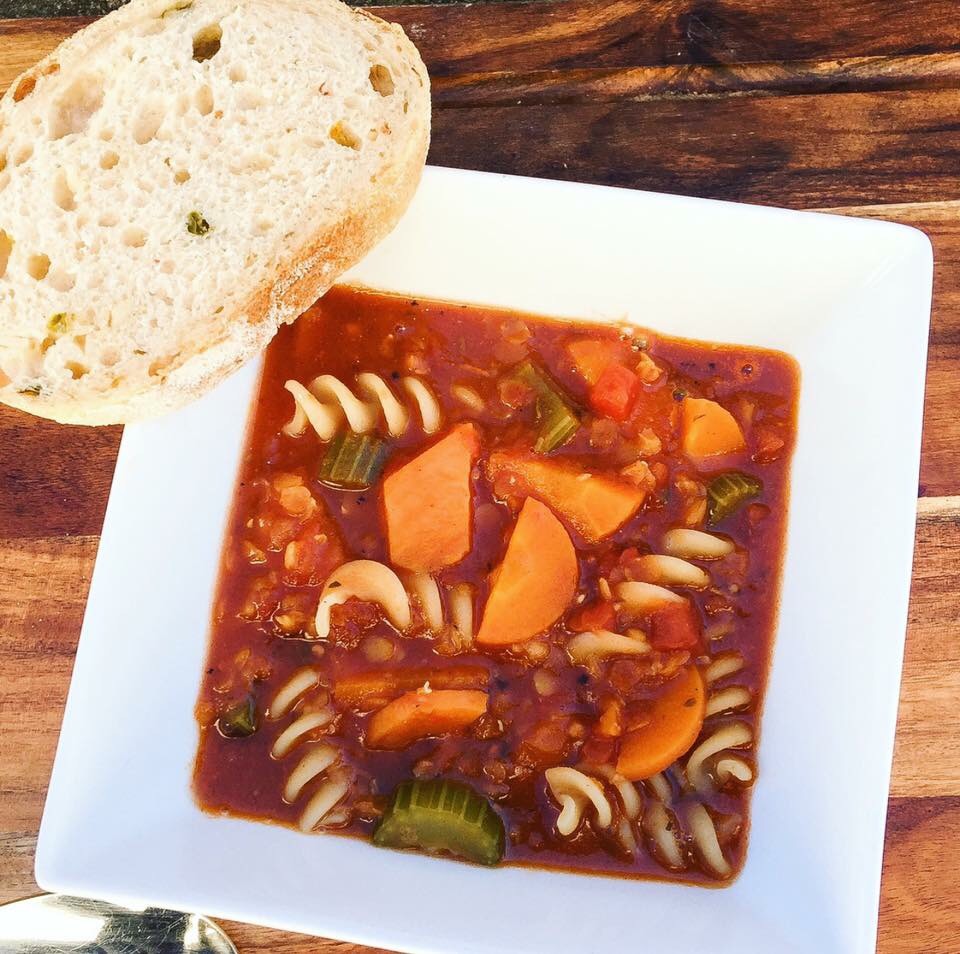 As the weather cools down it's nice to tuck into a hearty soup like this. Our Autumn Minestrone soup recipe is amazing as it features plenty of veggies, is packed full of flavor, and is low in free sugars.It's perfect to make in a large batch to enjoy leftovers for lunch throughout the week. It also freezes well if you feel like making a double batch, then just defrost for another family meal when you're too busy to cook.Get the minestrone soup recipe here.
5 ingredient or less
2 Ingredient Homemade Pizza Dough Recipe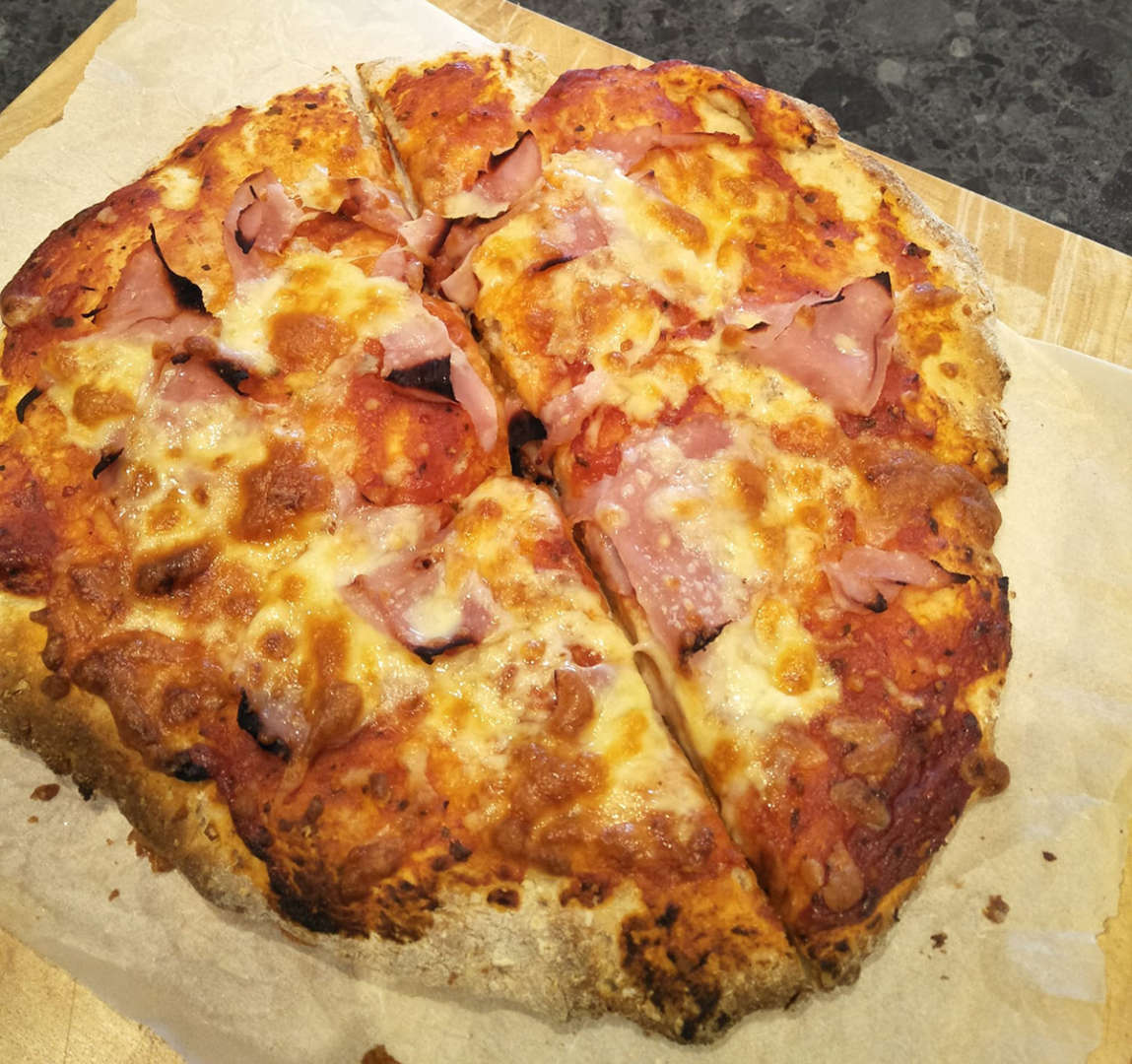 Here at The Healthy Mummy HQ, we are all busy mums like you. So when a recipe like this 2 Ingredient Homemade Pizza Dough Recipe comes along, we just HAVE to share it.If you haven't got yeast in the house, or don't have time to wait around for dough to rise – this is your new go-to recipe.Get this recipe here.
5 Ingredient Zucchini Pizza Bites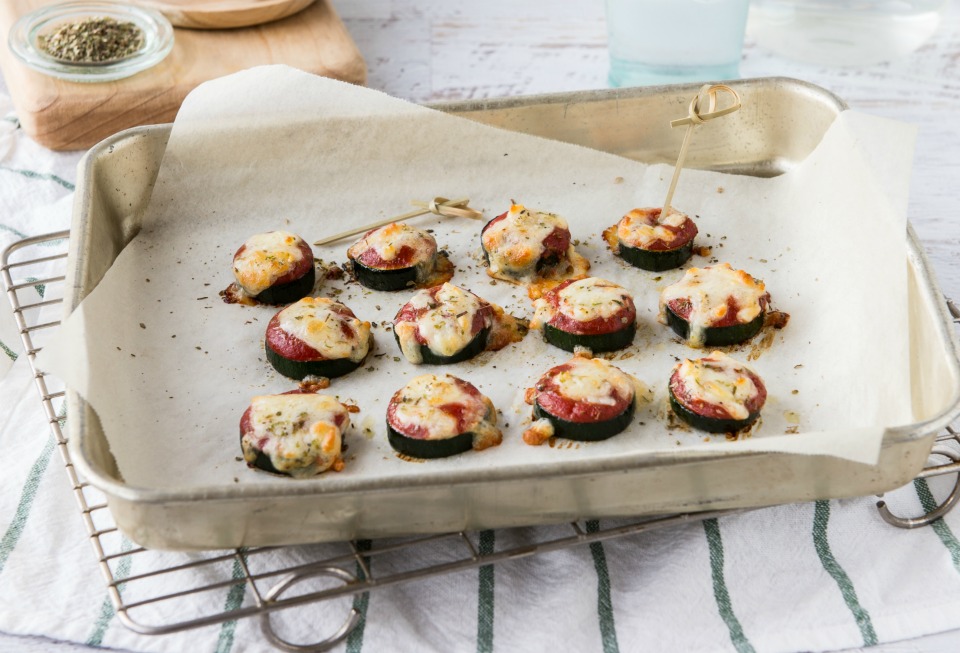 Using zucchinis as your pizza base is the perfect way to add more veggies to your diet. It's also absolutely delicious!Just 5 ingredients and 20 minutes is all you need to throw together this tasty snack that the whole family will love. Save leftovers to eat the next day (if there are any).Get this recipe here.
5 Ingredient Ham & Cheese Baked Potato Recipe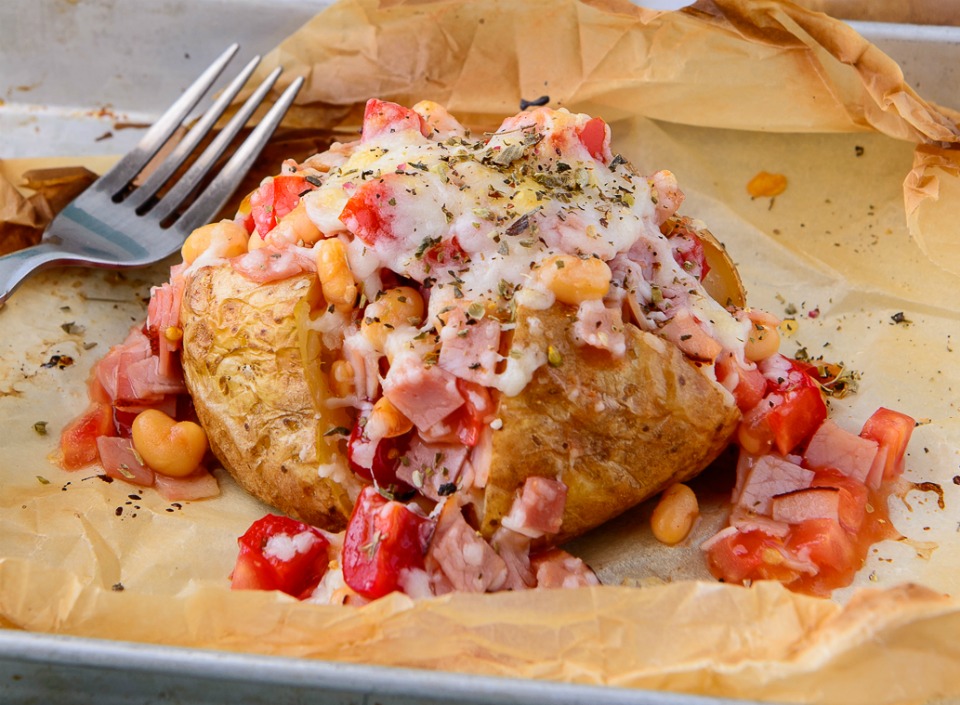 Here's a really nourishing lunch or dinner that you can easily prepare with your own favourite toppings.Ideal for the kids too – get them to add their own toppings so they're involved with healthy food prep.This recipe shows just how easy it can be to prepare healthy nourishing meals for the whole family.Get this recipe here.
One pot pasta
One Pot Spag Bol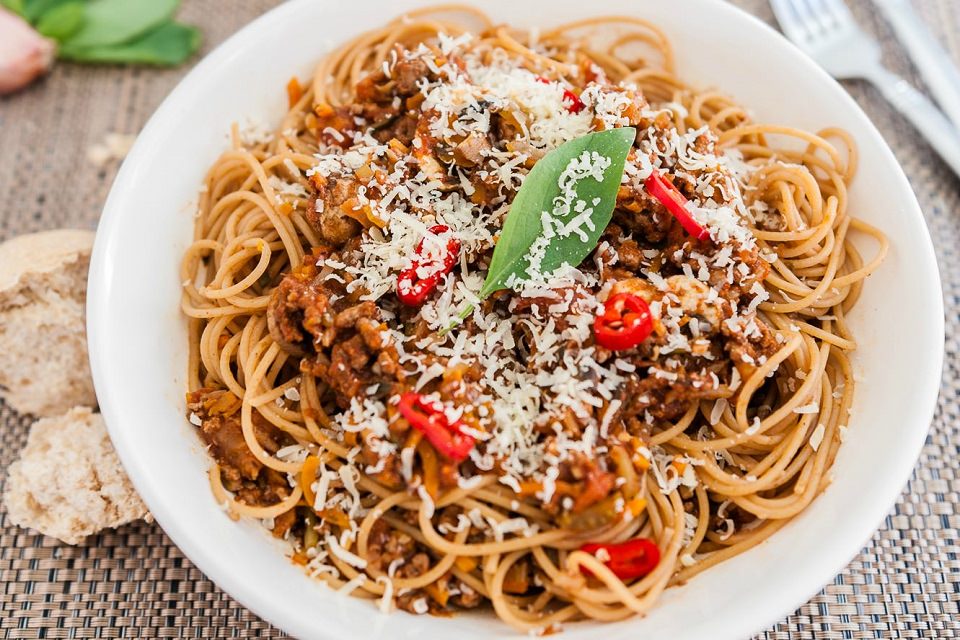 Save time on washing up and mess by creating this tasty one pot wonder for a tasty mid-week meal in around 30 minutes.
Yes, even the pasta is cooked in the same pot! Try using wholegrain spaghetti if you can.
Healthy and Creamy Carbonara Pasta
There is something about pasta that makes it a huge family favourite. But if you are trying to lose weight you might have thought that carbonara would be off the menu due to the high fat content. But that doesn't have to be the case on the 28 Day Weight Loss Challenge.
Stovetop Family Friendly Beef Lasagne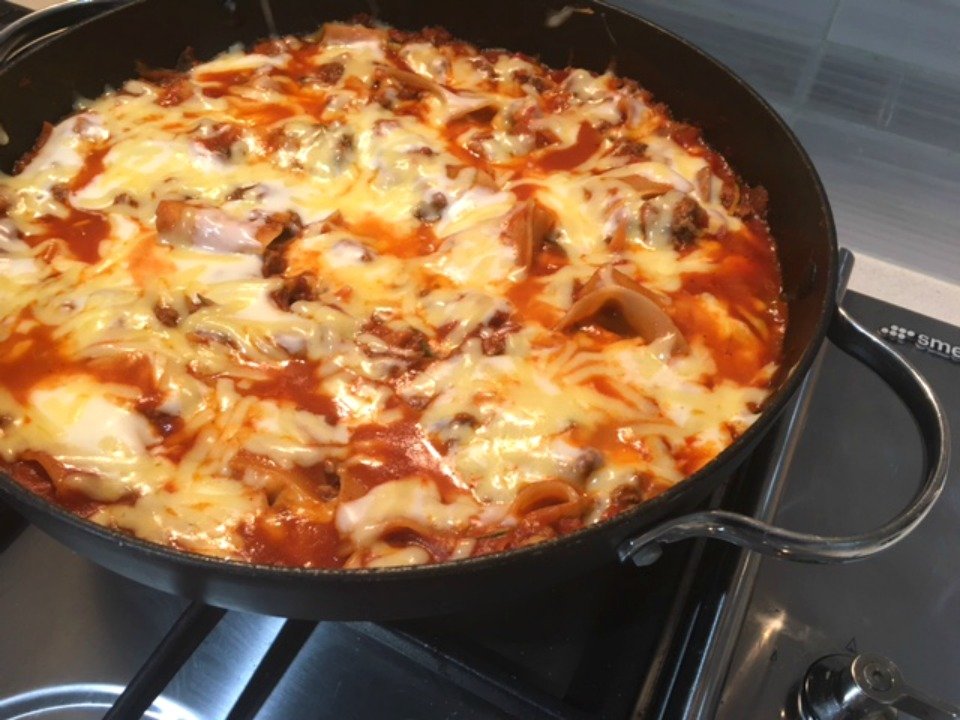 If you want to save time on making a family friendly lasagne, this stovetop method is perfect. The whole thing is cooked on the stovetop which means you don't even need to turn the oven on.
As part of the 28 Day Weight Loss Challenge we have so many family friendly meal recipes that you can enjoy while you lose weight. Think Mexican Nachos, Homemade Fish Fingers, and Pesto Pasta.
Baked Chicken Spaghetti
This delicious Baked Chicken Spaghetti (direct from the 28 Day Weight Loss Challenge ) is so easy and just 369 calories per serve. Another delicious pasta bake recipe!
Cheesy Veggie Pasta Bake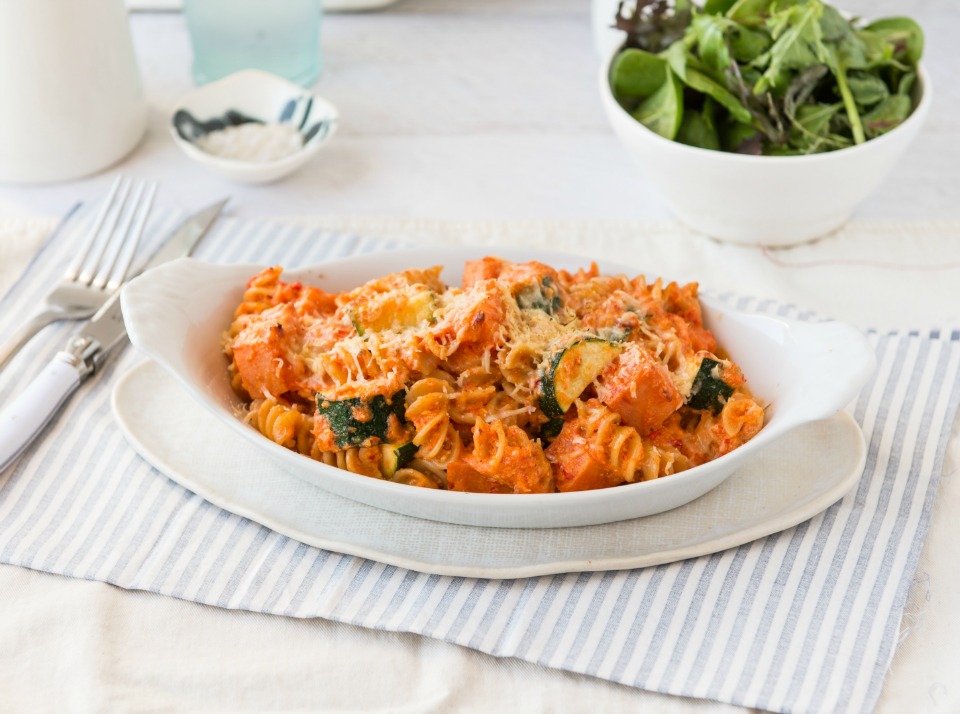 Kid Friendly Cheesy Veggie Pasta Bake is a family friendly meal you can't beat from our 28 Day Weight Loss Challenge menu. It's quick and easy to prepare, making it a winner all round.
Easy egg recipes
Egg with corn salsa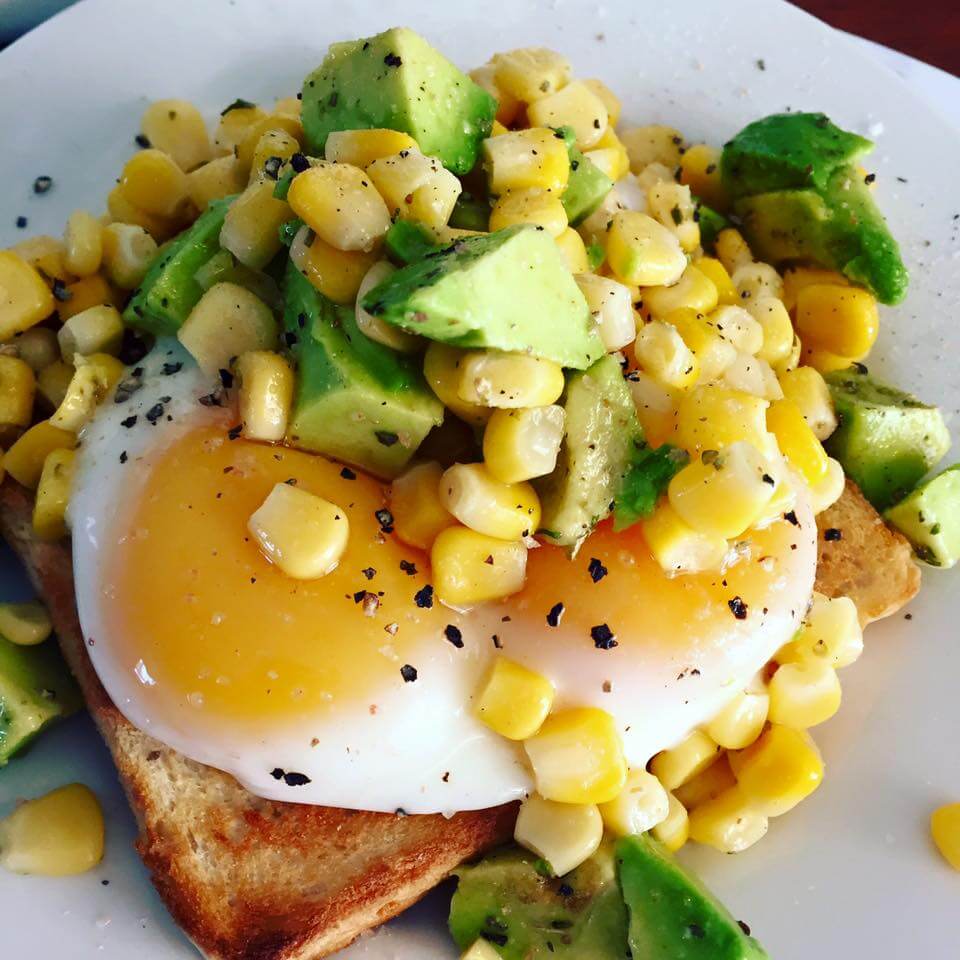 A delicious, budget friendly breakfast that can be made for one or for the whole family.
You could prepare a larger batch of the salsa to enjoy throughout the week and save time in the morning with food prep.
This recipe comes from our 28 Day Weight Loss Challenge and is very BUDGET FRIENDLY, coming in at just $1.90 per serve.
Get the egg and corn salsa recipe here.
Egg Cup Salad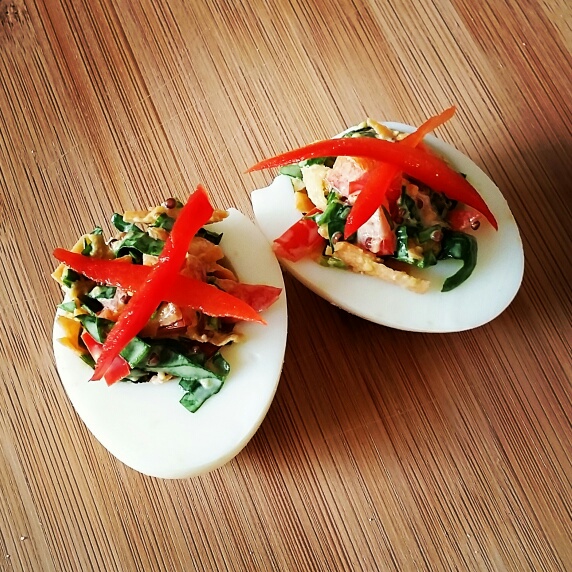 Any salad combination can be used- the options are endless! Don't throw away the egg yolks, they can be enjoyed as a separate snack, sprinkle over vegetables or spread over wholegrain toast.
Get the recipe for our Egg Salad Cups here!
Egg, bacon and kale salad
Bacon and eggs in a salad? Yes please! This delicious bacon, egg and kale salad makes for an easy lunch or dinner with a breakfast twist.
Baked eggs with chorizo and beans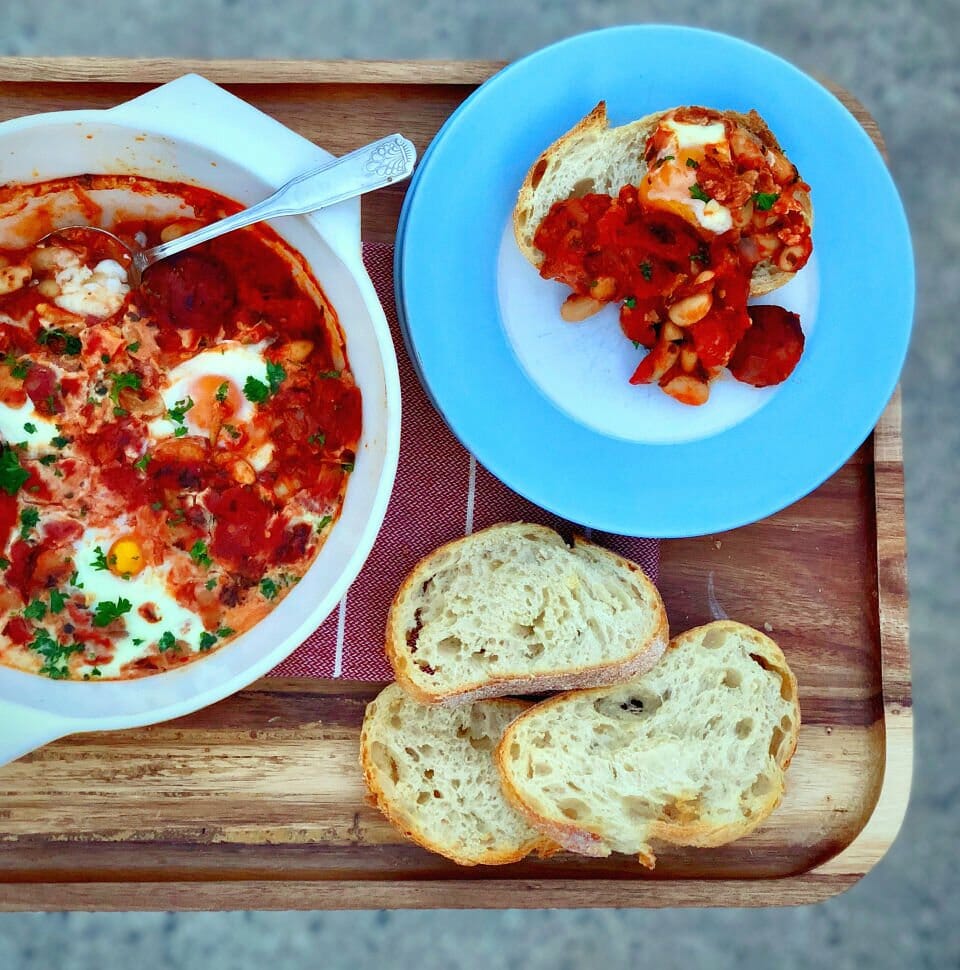 If you haven't been introduced to the idea of having breakfast-style meals for dinner, let this one be your first (here are some more breakfast for dinner ideas from other real mums).
With flavoursome chorizo, loads of veggies, and the protein of legumes, it's such a satisfying dish.